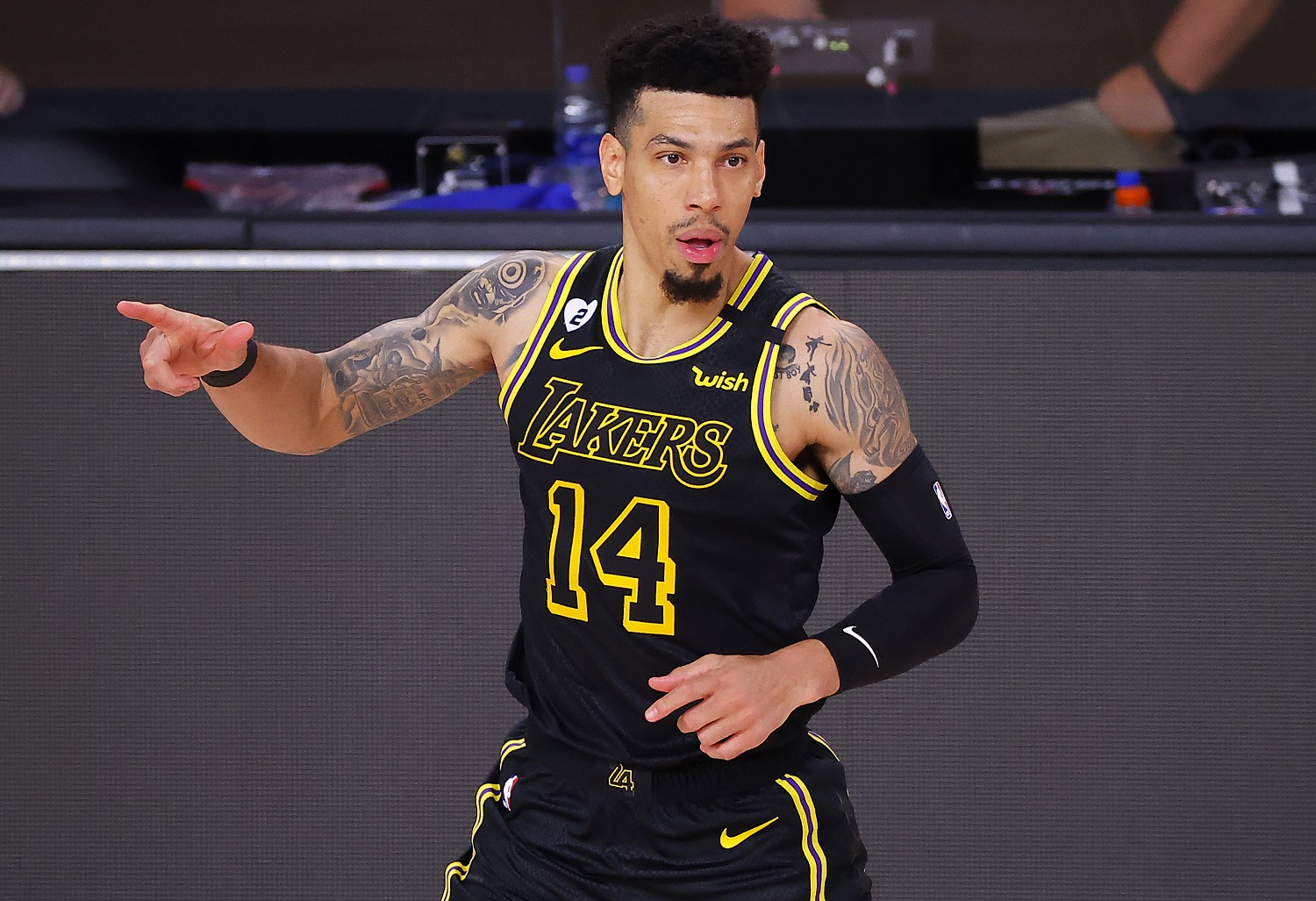 NBA Finals: Danny Green Has the Chance to Do Something Only 4 Players in History Have Done
LA Lakers guard and two-time NBA champion Danny Green has the chance to do what only four other players in history have accomplished.
Danny Green certainly isn't the biggest name in the 2020 NBA Finals and we all know that. But while LeBron James, Anthony Davis, Jimmy Butler, Goran Dragic, and others will get far more attention, Green has a chance to make some pretty amazing history if the Los Angeles Lakers can defeat the Miami Heat to win their 17th NBA title.
As it's been more than 15 months since last year's NBA Finals ended, it's sometimes easy to forget that Danny Green won a title last year with the Toronto Raptors. What that means is that if the Lakers win the Finals, Green, who also won a title in 2014 with the Spurs, will become just the fifth player in NBA history to win an NBA championship in consecutive seasons with two different teams.
So who are the other four?
Frank "Pep" Saul
Frank Saul, perhaps better known as "Pep," played just six NBA seasons but won four titles in that time. He began his career with the Rochester Royals, who are now the Sacramento Kings, in 1949 and helped the team to an NBA title (still the only title in franchise history) in 1951. The following season, he began the year with the Baltimore Bullets but ended the season with the Minneapolis Lakers, who won the first of three consecutive titles in 1952. Of the players on this list, Saul is one of two to win four titles in a row.
Steve Kerr
Like "Pep" Saul, Steve Kerr won four straight NBA championships, two of them coming in consecutive seasons with different teams. Kerr was a part of the Chicago Bulls' second three-peat from 1996-1998 and then won a title with the San Antonio Spurs in the lockout-shortened 1999 season. He added a fifth title to his player resume in 2003, also with the Spurs, and has won three NBA championships as the head coach of the Golden State Warriors.
Patrick McCaw and Chris Boucher
Patrick McCaw and Chris Boucher are lumped together here as the titles they won in consecutive seasons with different franchises were the same. McCaw actually won titles in his first three seasons in the league, two with the Golden State Warriors in 2017 and 2018, and a third with the Toronto Raptors alongside Danny Green in 2019.
Boucher was a rookie when the Warriors won the title in 2018, although he didn't play in the postseason due to his two-way contract. But he still got a ring and then got a second with the Raptors last season, making some history of his own. Chris Boucher is the only Canadian-born player to win an NBA title with a Canadian franchise.
Can Danny Green join this exclusive club of NBA players to win a championship in consecutive seasons with two different teams? We'll find out soon enough.
All stats courtesy of Basketball Reference