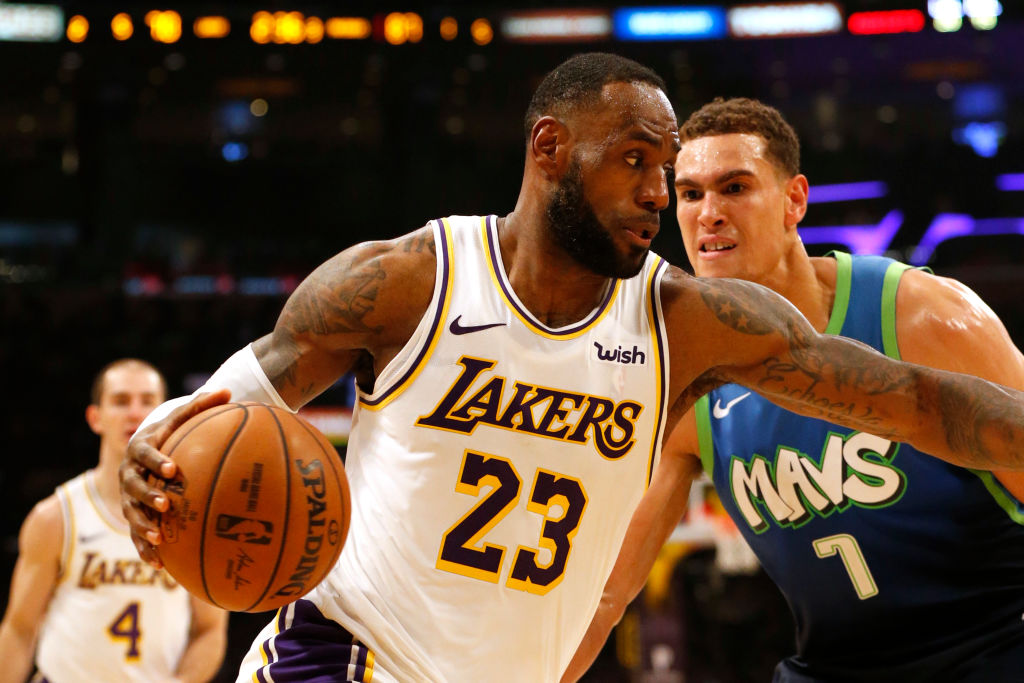 Danny Green Reveals What LeBron James Is Really Like as a Teammate
Everyone knows that LeBron James is an elite basketball player. But what is the Lakers forward really like as a teammate?
Ever since he burst onto the scene as a high school phenom, LeBron James has been dominating the basketball court. With great power comes great responsibility, however. For all of LeBron's athletic potential, he hasn't always made the best choices; no one can forget, for example, "The Decision," when he spent an hour-long ESPN special building up to his free agency announcement.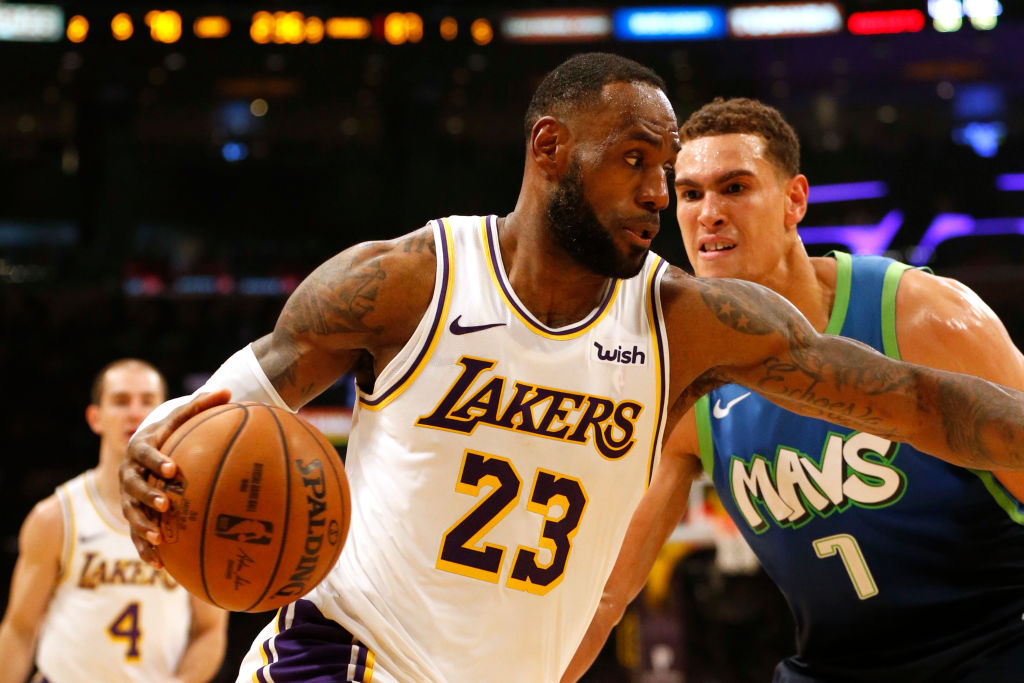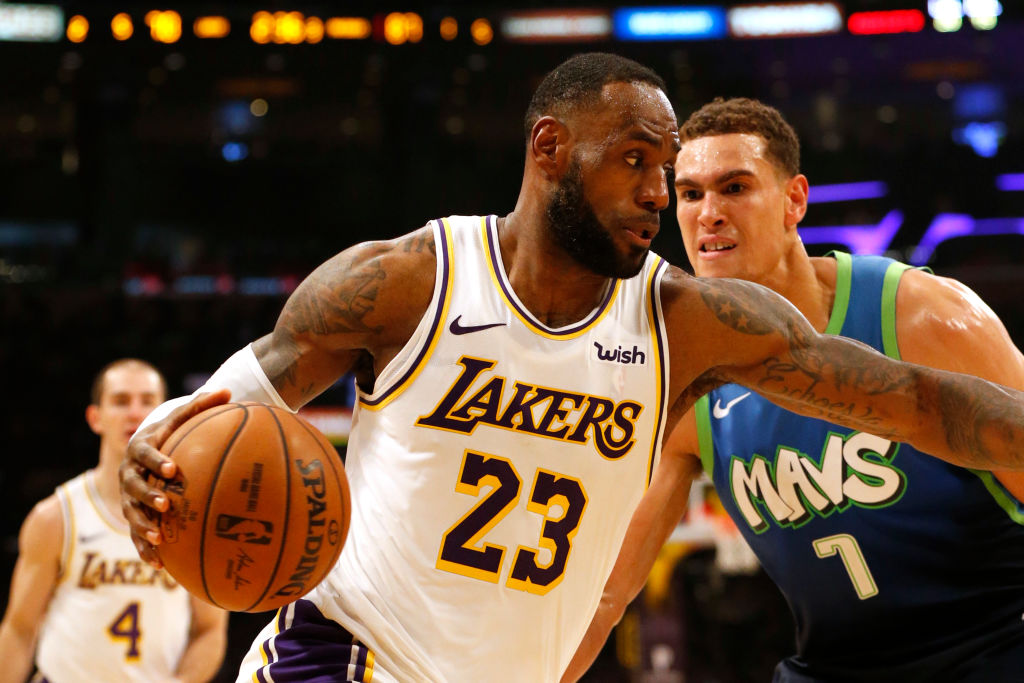 Since then, however, James has matured as both a person and a player; that growth is apparent to his teammates, too. Danny Green recently revealed what LeBron is really like behind closed doors.
LeBron James' time with the Lakers
Like most elite athletes, LeBron James has always been supremely confident in his own ability. That assurance has manifested itself on the court; LeBron has never been afraid to make a move in free agency to take on a new challenge.
Last summer, James headed to Hollywood to take on his latest challenge: returning the slumping Los Angeles Lakers to dominance. Despite posting his usual stats in the 2018-19 season, however, LeBron wasn't a miracle worker; the Lakers floundered, finishing fourth in the division with a record of 37-45. This year, however, is a different story.
After a summer of change, including the additions of Dwight Howard, Anthony Davis, and head coach Frank Vogel, the Lakers are humming along. The club is currently sitting atop the Western Conference and, perhaps most importantly, seems free of any major drama. LeBron is playing MVP quality basketball, the players have bought in on the defensive end, and everyone is pulling in the same winning direction.
Danny Green reveals what it's like to have LeBron James as a teammate
Over the summer, the Lakers also acquired Danny Green in free agency. While Green has been productive during his brief time in Los Angeles, the move to Hollywood came with an added bonus: reuniting with a former teammate.
While Green and LeBron played together in Cleveland, the guard has noticed some changes in James over the years. "He's always been vocal. He's just got that championship DNA right now," Green told USA Today. "He's matured over the years not only as a player but as a person. He does more things off the court with teammates. We bond, we have a group that's in tune and he knows how important that is for us to be clicking on the court."
Most impressively, however, James isn't a stubborn star who always thinks that he's in the right. "It's the most surprising thing to me at this point in his career … he's a guy that's accepting criticism to learn and will actually listen to his teammates to let them push him," Green continued. "You don't see guys who are superstars, or even guys that are the greatest player to ever play or the greatest of his era, willing to openly be accepting of criticism. Actually listening to teammates. Not just giving orders but taking orders. Yes, he's been a great leader not just to win but he cares about the group and the bigger picture."
How is maturity affecting LeBron's game?
While being an upstanding teammate is all well and good, LeBron James' ultimate goal is to keep winning championships. While it's important to remember that correlation doesn't equal causation, it seems like his increased maturity is helping him get closer to that goal.
While James' overall scoring has slightly decreased, he's racking up more assists per game than ever before. While part of that is due to the Lakers' overall increase in talent levels, it's also a mark of experience; after playing over 1,200 NBA games and battling through injuries last season, LeBron isn't trying to win every game by himself. He still has an intense will to win, but he's not afraid to take criticism during film sessions and put an arm around a teammate in need.
No one would ever accuse LeBron James of being lacking a will to win. Learning how to take criticism and be a better teammate is just another step towards his ultimate goal of winning another NBA championship.