How LeBron James is Helping Anthony Davis Prepare for His Return to New Orleans
Last season, Anthony Davis wanted to leave New Orleans. While he had to wait until June to get his wish, the center headed to Hollywood, where he joined up with LeBron James and the Los Angeles Lakers. Tonight, though, things will be a bit different. Davis will be returning to the Smoothie King Arena as a visiting player for the first time.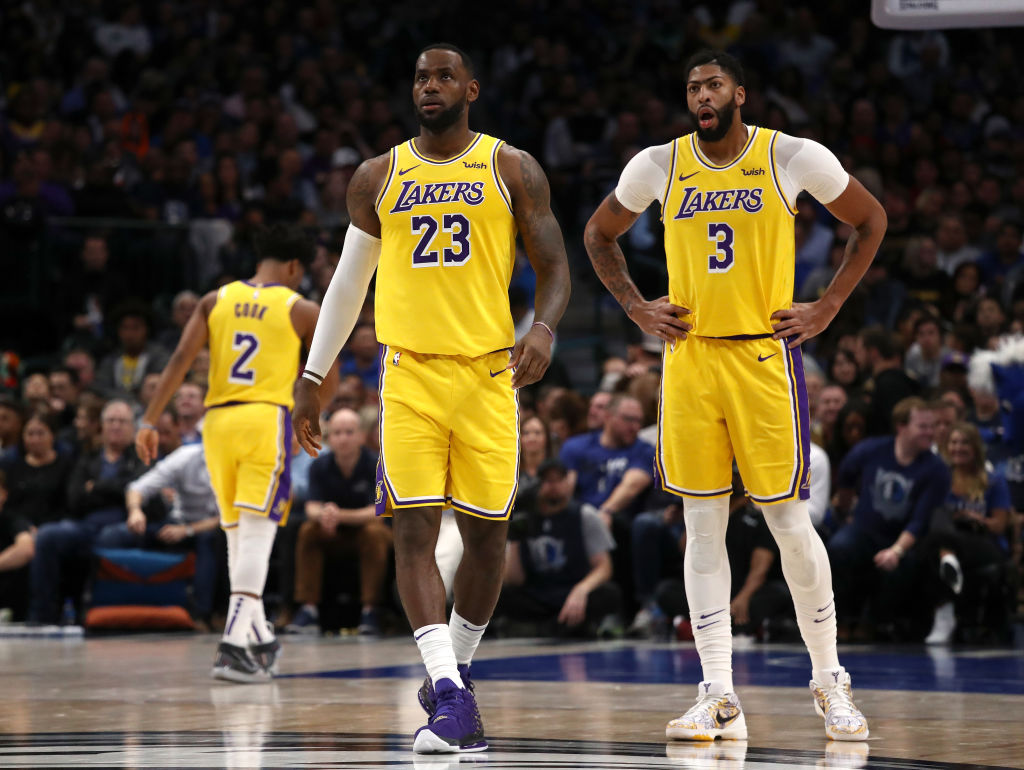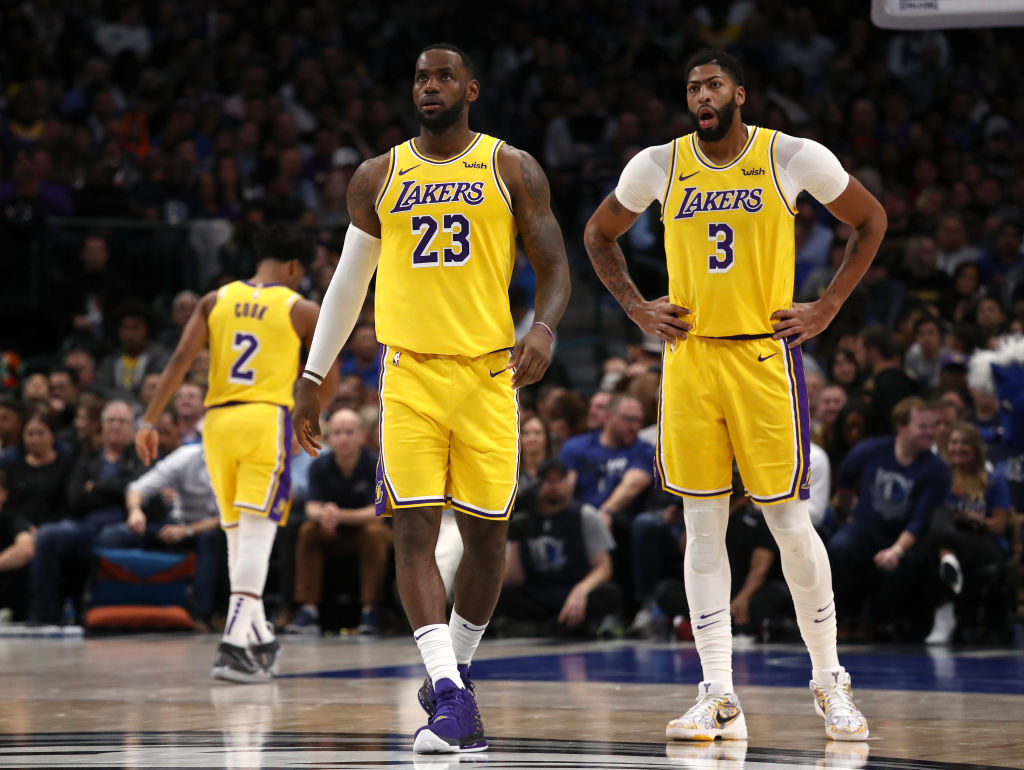 James knows quite a bit about playing in front of disgruntled fans; this week, he's been offering Davis advice on how to handle the situation.
Anthony Davis' time with the Pelicans
After bursting onto the national scene as a high school senior, Anthony Davis enrolled at the University of Kentucky. He averaged 14.2 points and 10.4 rebounds in his one season with the Wildcats; after freshman year, he followed the path of most John Calipari recruits and entered the NBA draft.
The New Orleans Hornets selected Davis with the first overall pick, and he immediately made an impact; despite battling through some nagging injuries, the center averaged 13.5 points per game and finished second in Rookie of the Year voting. After that season, the Hornets rebranded as the Pelicans and Davis' took his play to the next level.
With each passing season, Davis became increasingly dominant on both ends of the floor. Despite playing through shoulder issues, the center lifted the Pelicans to relevance; during the 2017-18 campaign, the young center averaged over 28 points a night, carrying his club to the second round of the playoffs. That wasn't enough success for Davis, though; in January 2019, he requested a trade to a championship contender.
LeBron James' advice on unpleasant homecomings
As an NBA star who infamously left his hometown Cavaliers for the Miami Heat, LeBron James is well acquainted with hostile crowds. In preparation for Wednesday night's game, the veteran has been offering Anthony Davis some advice.
I talked to him," James explained to ESPN's Dave McMenamin. "Because I know what it's like going into a situation where you would call home for seven years. … He's a kid when he got there, and he became a man along that seven-year journey, so it's just going to be a different situation for him personally."
"The greatest thing is when you finally get on the floor and that ball tips up," James continued. "There's nothing but strictly basketball, and everything else doesn't matter at that point."
Davis, for his part, is looking forward to the opportunity to face his former club. "I'm excited to play it. I just don't want to get through it, I'm excited to play," the center said. "It's going to be fun."
Anthony Davis' approach tonight
While every play handles tough situations differently, Anthony Davis will have plenty of help tonight. LeBron James is more than just a veteran presence in the locker room; he's a dominant player who can help lighten the load if Davis struggles. I have help there," the center explained. "I have someone to lean on who's been through it, and just letting me know like, 'Look, [do] X, Y, and Z, just do this,' whatever, whatever and help me throughout that entire game."
At the end of the night, Rajon Rondo, who's dealt with his own homecoming games, probably offered Davis the best advice. "Just focus on getting the win," Rondo told ESPN. "That's all that matters. You want to go back and beat your home team — or your old team. Just focus on getting the W. And you go from there. Let your game speak for itself. Don't try to press anything. Just be who you are."
When push comes to shove, the Lakers have more than enough talent to dispatch the Pelicans tonight. That should make things much easier on Anthony Davis.