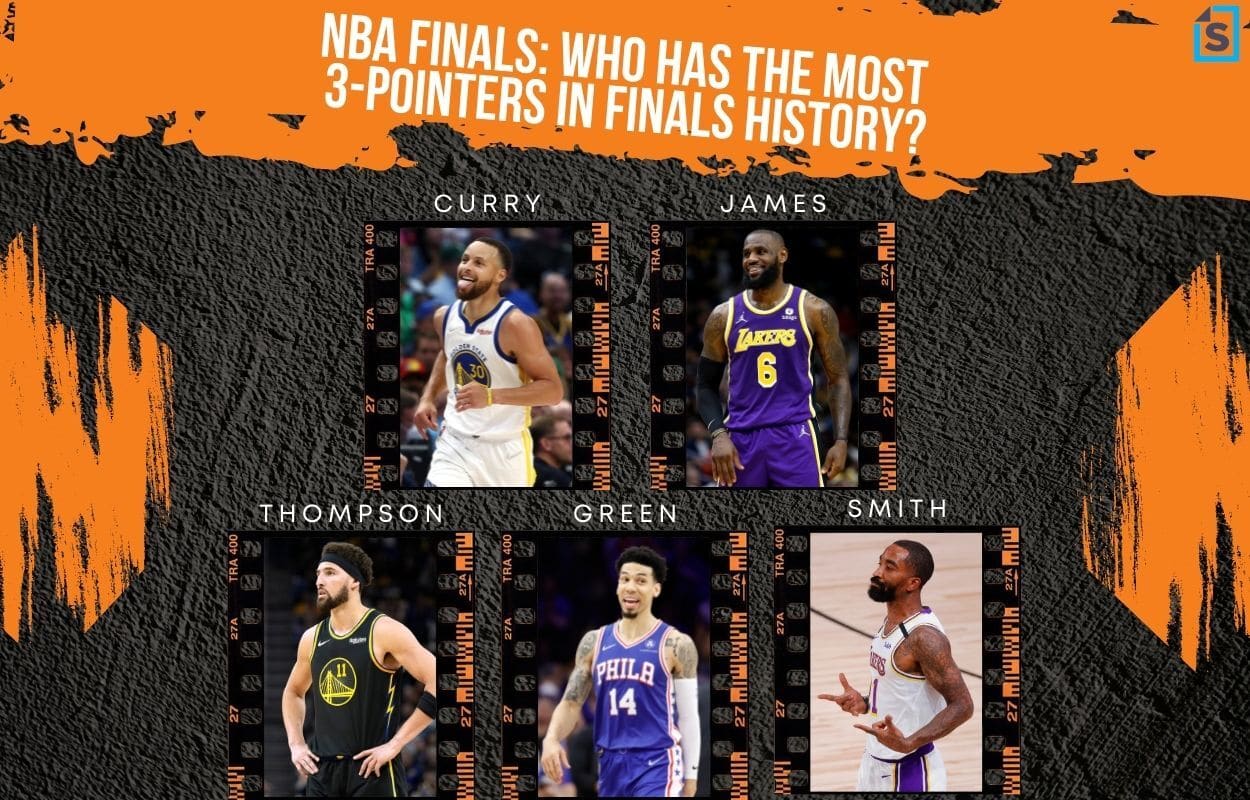 NBA Finals: Who Has Made the Most 3-Pointers in Finals History?
Many legendary players have appeared in the NBA Finals. So, who has made the most three-pointers in Finals history? We took a look at the all-time list.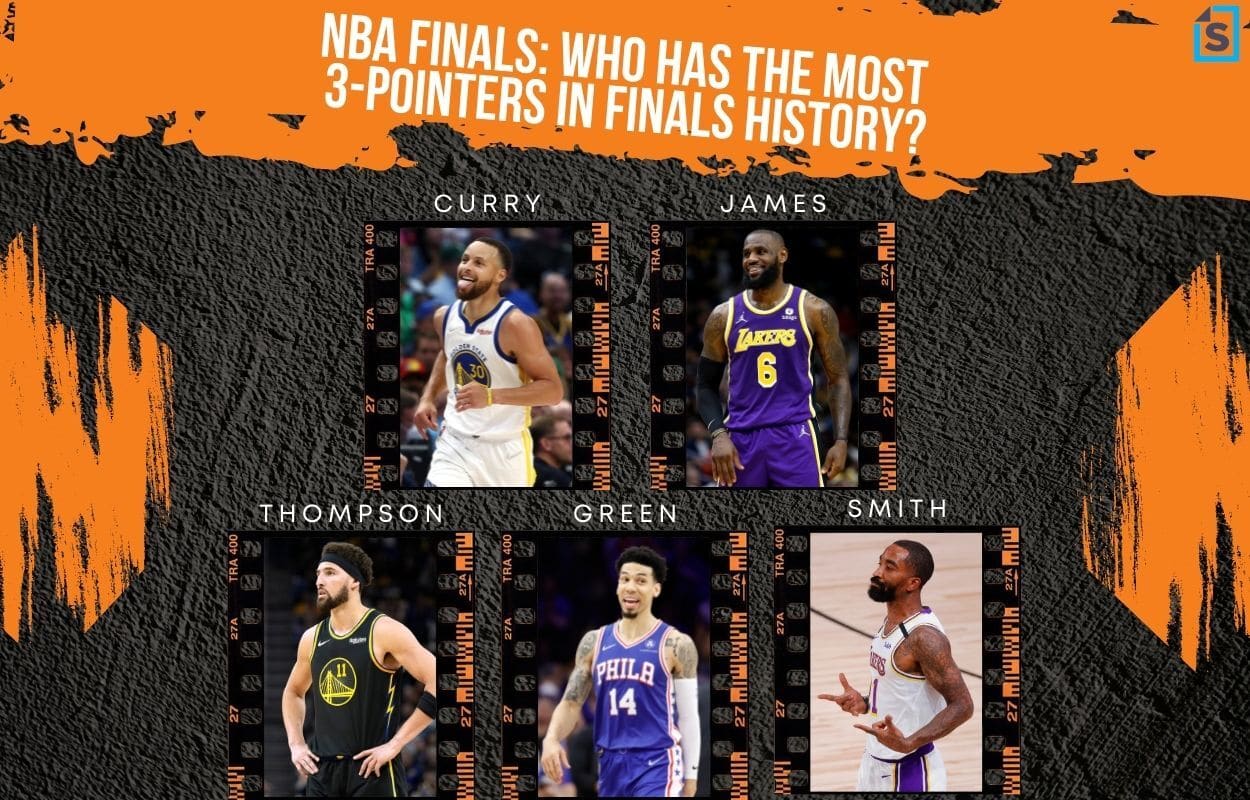 Legendary players have suited up in the NBA Finals over the years. From Michael Jordan to LeBron James and Magic Johnson, numerous Hall of Famers (and future Hall of Famers) have competed in the championship series.
So, of all those stars, who has made the most three-pointers in NBA Finals history? Here's a look at the all-time list.
Stephen Curry holds the record for most NBA Finals three-pointers
It doesn't take too long to guess who owns the record for most career three-pointers in the NBA Finals. You must look no further than the all-time long-range king Stephen Curry.
Curry has made 121 three-pointers through his first five NBA Finals appearances with the Golden State Warriors.
Here are the other players in the top 10. (Numbers up to date as of May 31, 2022.)
| | |
| --- | --- |
| Player | 3-pointers made |
| 1. Stephen Curry | 121 |
| 2. LeBron James | 101 |
| 3. Klay Thompson | 86 |
| T4. Danny Green | 59 |
| T4. J.R. Smith | 59 |
| 6. Robert Horry | 56 |
| 7. Ray Allen | 55 |
| T8. Kobe Bryant | 48 |
| T8. Derek Fisher | 48 |
| 10. Kevin Durant | 43 |
That list includes some iconic names, so it's pretty impressive that Curry, who is also No. 1 in regular season (3,117) and playoff (530) threes, owns the record.
Taking a look at Stephen Curry's first five NBA Finals appearances
So, since Stephen Curry has had so much success in the Finals, we decided to look at his first five appearances in the series.
Steph led the Warriors to their first championship in 40 years in 2014-15, when he recorded 26.0 points per game and made 25 three-point field goals. The Dubs defeated the Cleveland Cavaliers in six games.
Curry and Golden State then won 73 games the following season in 2015-16 and reached the Finals again. They lost to the Cavs 4-3, but Curry averaged 22.6 points and made 32 deep attempts, a record for most threes in a Finals series.
Kevin Durant joined the Warriors in 2016-17 and helped lead them to two more championships. Curry recorded 26.8 points per game in their 2017 Finals win over the Cavs, and he hit 19 three-point attempts. The two-time NBA MVP then scored 27.5 points per night in a sweep over Cleveland in 2018 and made 22 three-point field goals. He also broke the record for most three-pointers in a Finals game that year with nine in Game 2.
Steph and company made the Finals for a fifth consecutive season in 2019 but lost 4-2 to the Toronto Raptors. He averaged 30.5 points in the series and made 23 shots from long range.
Stephen Curry has been remarkable in the NBA Finals over the years. And considering the fact the Warriors don't appear to be slowing down anytime soon, he will likely continue adding to his numbers.
Stats courtesy of Basketball Reference