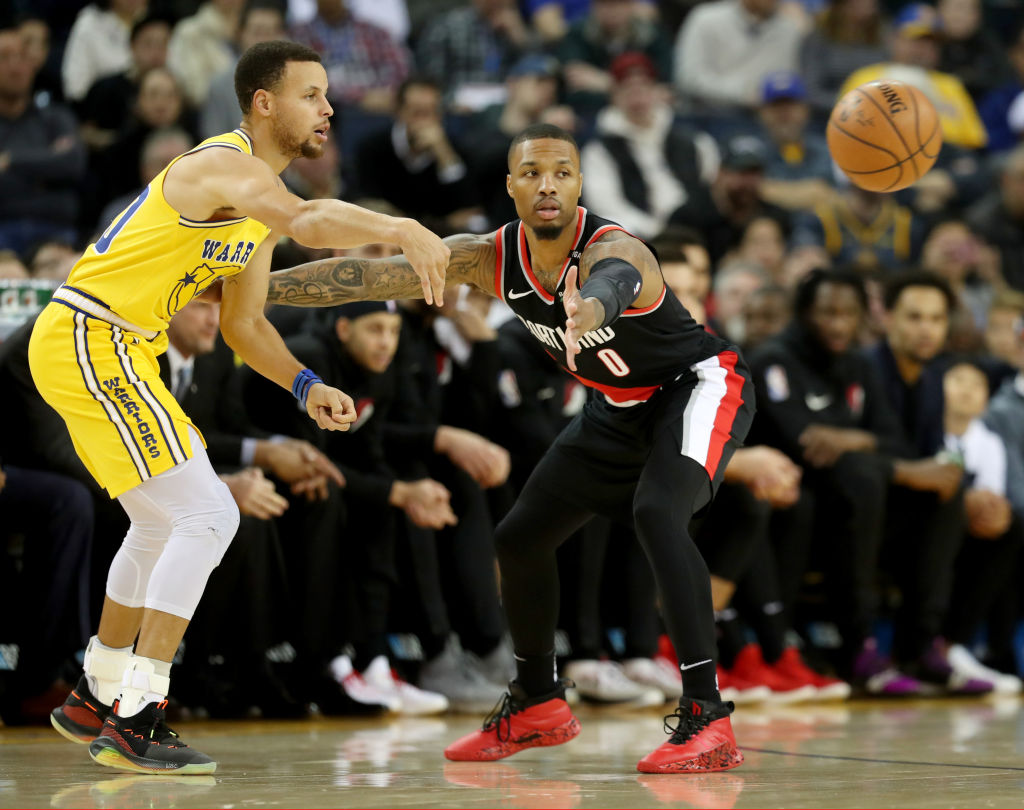 NBA Playoffs: Golden State Warriors vs, Portland Trail Blazers, Western Conference Finals Preview
The 2019 NBA playoffs are in the conference finals. So who has the edge in the west -- the Golden State Warriors or Portland Trail Blazers?
The Golden State Warriors seemed to be in a lot of trouble during their Game 6 matchup against Houston in the second round of the NBA playoffs. Before reports came out that Chris Paul kicked Steph Curry off the court for a designated one-hour shootaround, the Warriors didn't have a good start to the game. Curry was scoreless in the first half, but Houston couldn't capitalize.

What resulted was Curry showing why he is the greatest shooter of all-time and one of the game's most clutch players. He finished the game with 33 points as he and Klay Thompson took their game to another level in the final minutes of the fourth quarter as the Warriors went to the Conference Finals for the fifth straight time.

They will face the Portland Trail Blazers, who took care of business against the No. 2 seed Denver Nuggets in a thrilling seven-game series. Damian Lillard and CJ McCollum have both been excellent this postseason and will need to play at an all-star level to upset the Warriors. Let's take a look at the series and determine who will book their trip to the NBA Finals.

TV schedule
Game 1: Portland at Golden State, Tuesday, May 14, 9:00 p.m. ET, ESPN
Game 2: Portland at Golden State, Thursday, May 16, 9:00 p.m. ET, ESPN
Game 3: Golden State at Portland, Saturday, May 18, 9:00 p.m. ET, ESPN
Game 4: Golden State at Portland, Monday, May 20, 9:00 p.m. ET, ESPN
Game 5 (if necessary): Portland at Golden State, Wednesday, May 22, 9:00 p.m. ET, ESPN
Game 6 (if necessary): Golden State at Portland, Friday, May 24, 9:00 p.m. ET, ESPN
Game 7 (if necessary): Portland at Golden State, Sunday, May 26, 9:00 p.m. ET, ESPN
Regular season results
The Warriors and Trail Blazers each had a blowout victory against the other during their four head-to-head matchups. The other two games were tight, and each team won again, so we expect it to be a very tight series. The average score in the four regular-season games was 114-110 in favor of Golden State.

Steph Curry seemed to find his shooting touch in the second half of the clincher against the Rockets, and he's just one weapon Golden State has in its arsenal. Thompson and Kevin Durant are other key offensive cogs, and DeMarcus Cousins might return from his quad injury to face Portland.

On the other side of things, expect Damian Lillard to continue to put the Blazers on his back and lead them in scoring every night.

Portland tallied a 53-29 record during the regular season, and Golden State finished 57-25. Edge: Warriors

Starting lineups
On paper, the Warriors should have the edge against the Blazers even with injuries to two key pieces in the starting lineup. Draymond Green has returned to his Swiss Army knife form, impacting every aspect of the game for Golden State. Kevin Durant should return from his calf injury during this series, and he has played like the postseason MVP through two rounds.

Portland's offense starts and ends with its backcourt of Lillard and McCollum, but expect Enes Kanter of all people to be a factor. His offensive skill set should play well against a Warriors defense that finished 16th in opponent points per game allowed this season.

Still, the Golden State Warriors' three-headed monster is something few teams can match. Edge: Warriors

Bench depth
Portland has a solid bench player in Seth Curry, who provides great shooting and gives a boost on offense to the second unit. Golden State could see DeMarcus Cousins return in this series, and if he does, we don't expect him to play more than 15 to 20 minutes a game. Kevon Looney and Quinn Cook have played important minutes and don't count out Shaun Livingston.

Seth Curry is a solid role player, but Portland doesn't have a lot of bench depth apart from him, and that can be a deal-breaker in the NBA playoffs. Edge: Warriors

Coaching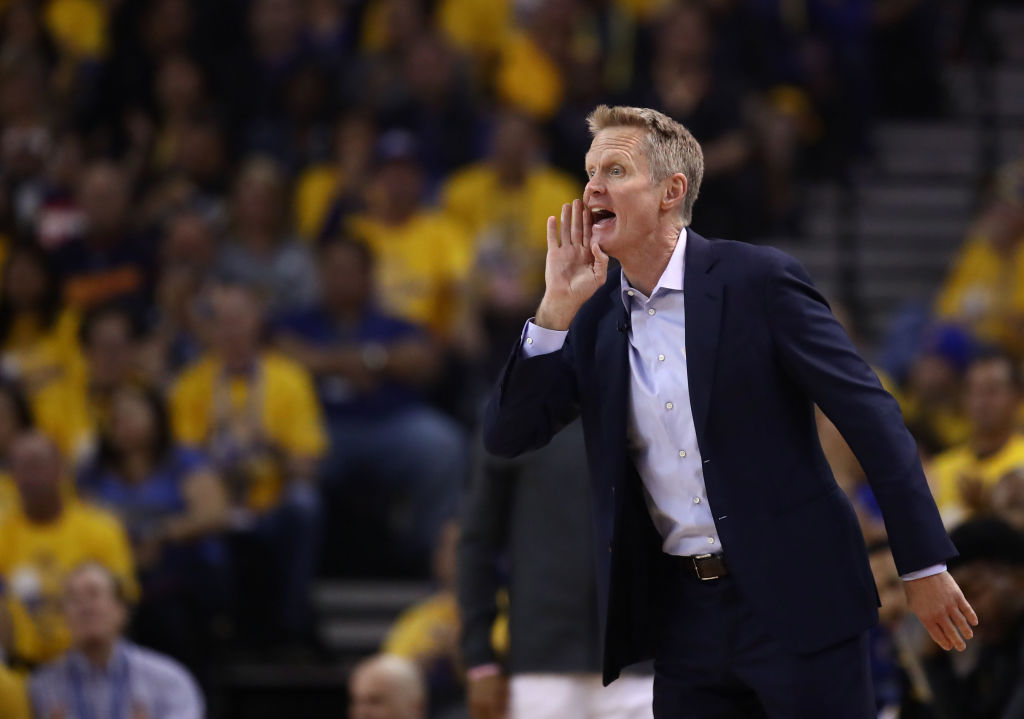 Steve Kerr won five championships as a player between his time with the Chicago Bulls and San Antonio Spurs. Once he became head coach of the Warriors, the team blew the roof off of their ceiling, and they have built a dynasty while winning three of the last four NBA championships. As a title-winning player and coach, Steve Kerr is among some of the all-time greats with multiple NBA championships. Plus, Kerr can always fall back on a roster that has plenty of experience in the NBA playoffs.

Terry Stotts has done a good job in Portland, and this is his best coaching job to date. However, he doesn't measure up to Kerr, and his relative lack of experience could see him get out-coached in this series. Edge: Warriors

Golden State wins in five games
As good as Portland has been in their first two rounds of the NBA playoffs, they will run into a refocused Warriors team looking to make history. We're sure Portland can steal a game in the series and put up a valiant effort, but it ultimately will fall in five games as Stephen Curry and the Warriors head back to the NBA Finals — again.