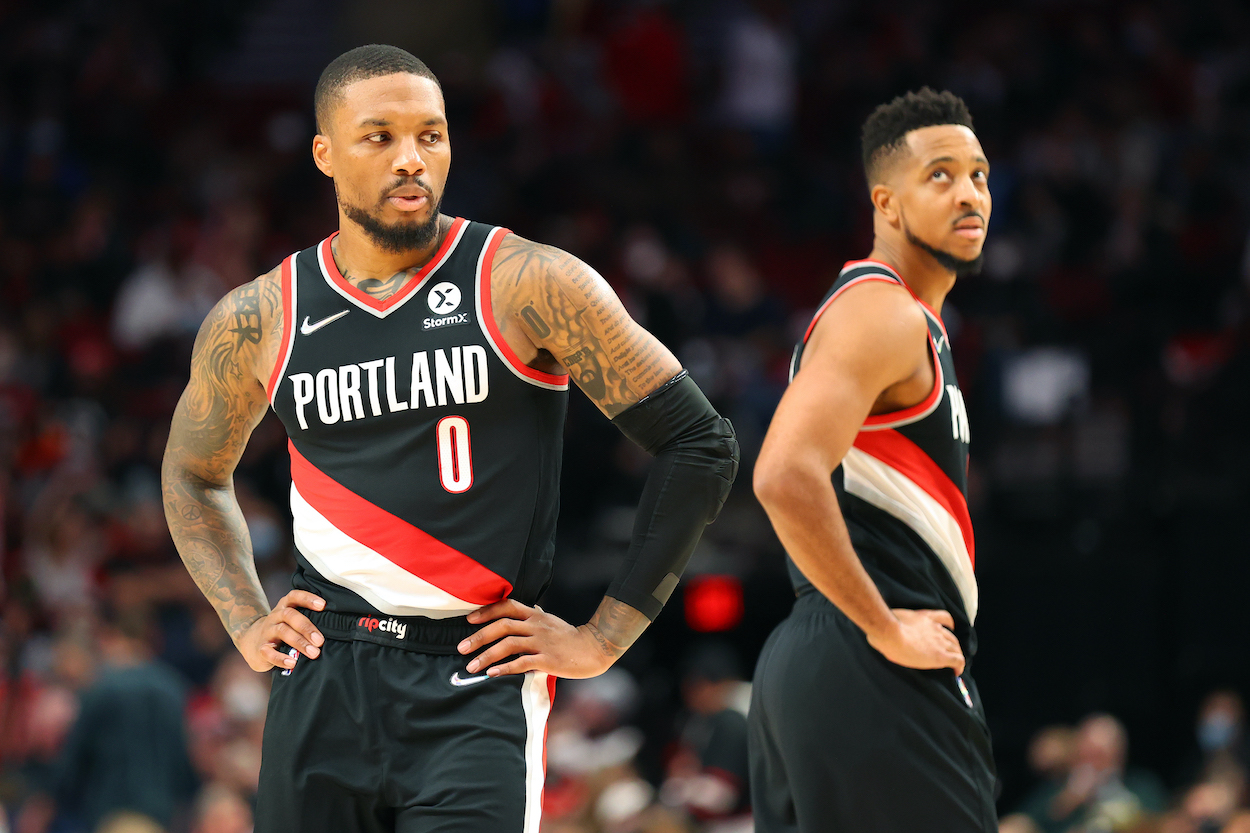 NBA Trade Deadline: The Trail Blazers Just Opened the Door for the 76ers to Trade Ben Simmons for Their Dream Target
The Philadelphia 76ers should do everything they can to pry Damian Lillard away from the Portland Trail Blazers.
The annual frenzy leading up to the NBA trade deadline has officially begun as the Portland Trail Blazers are sending veteran guard CJ McCollum to the New Orleans Pelicans in exchange for a package centered on Josh Hart.
The reported deal drastically changes the future outlook of both teams, but it also opens the door for an Eastern Conference contender to get in on the action. That's right. It's time for Daryl Morey and the Philadelphia 76ers to make a serious run at Damian Lillard, and they shouldn't take no for an answer.
Trail Blazers ship CJ McCollum to the Pelicans
Who pegged the Pelicans as the first serious buyers of the 2022 NBA trade deadline? New Orleans currently sits in 10th place in the Western Conference standings at 21-32, and Zion Williamson is still nowhere to be found.
But with Williamson becoming eligible to sign a five-year, $181 million extension this offseason, the Pelicans have decided to get aggressive in an effort to entice their young superstar to put pen to paper this summer.
On Tuesday morning, Shams Charania of The Athletic reported that the Pelicans were finalizing a deal to acquire McCollum from the Trail Blazers. The full details of the trade were later revealed in a tweet from Adrian Wojnarowski of ESPN:
Pelicans receive CJ McCollum, Larry Nance Jr., Tony Snell
Trail Blazers receive Josh Hart, Tomas Satoransky, Nickeil Alexander-Walker, Didi Louzada, 2022 protected first-round pick, two second-round picks
The Pelicans added a proven scorer to their core of Williamson and Brandon Ingram, while the Blazers retooled with young talent and three future draft picks.
Besides the immediate impact to both teams, this surprising trade also begs the question: What does it mean for Lillard and his future in Portland? That's not quite clear yet, but Morey should absolutely attempt to find out.
Daryl Morey and the 76ers need to pursue Damian Lillard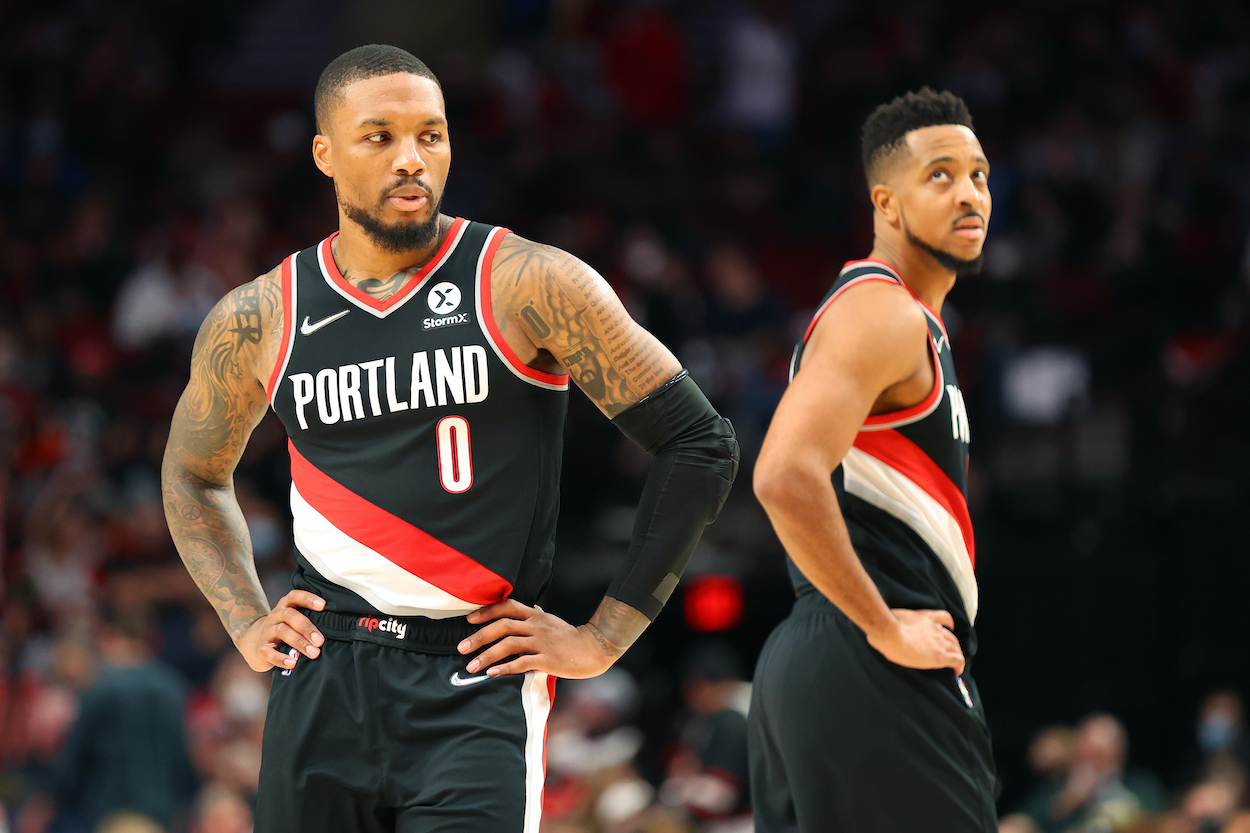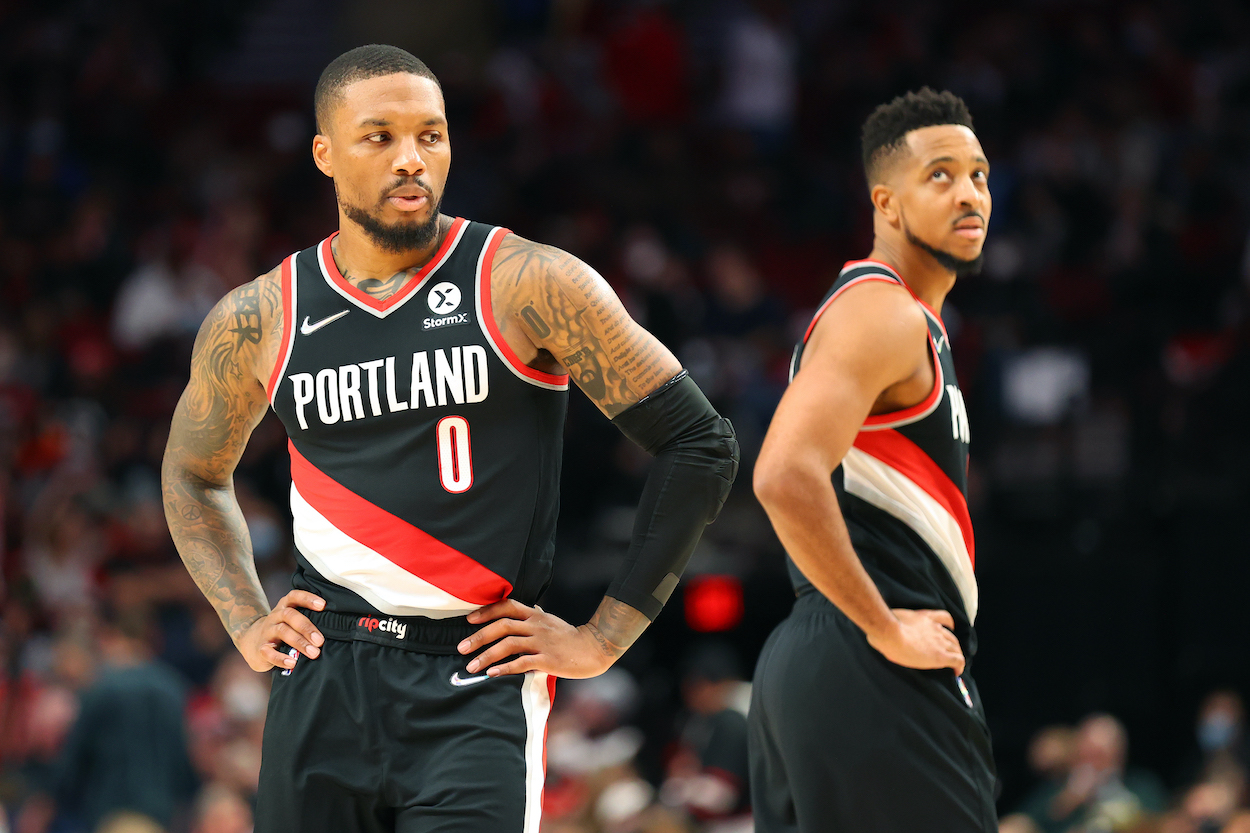 While the Blazers and Pelicans ironed out a deal on Tuesday morning, the 76ers continue to search for a trade partner for Ben Simmons. The Brooklyn Nets have reportedly been their main target in regards to a James Harden deal, but Morey, the Sixers' president of basketball operations, needs to change gears and give the Blazers a ring this instant.
If Portland is willing to get rid of McCollum, a franchise staple for the last nine years, who's to say it won't at least indulge a conversation about Lillard? The Trail Blazers now have a golden opportunity to initiate a rebuild, and Simmons could be the focal point moving forward.
Simmons is still only 25 years old. He's under contract for three more seasons. By getting rid of Lillard's $42.4 million cap hit next year, the Blazers could go star-hunting in free agency and build a juggernaut around Simmons for years to come.
As for the 76ers, they've been on the prowl for a superstar to pair with Joel Embiid ever since Simmons first requested a trade back in June. The frontcourt-backcourt combo of Embiid and Lillard would make Philadelphia a contender in the East right away.
If Morey isn't on the phone with Portland as soon as Tuesday, he's doing a great disservice to the Sixers.
Crafting a possible Lillard-Simmons deal
The Blazers are reportedly expected to use their newfound cap space and draft ammo to build around Lillard, but that could change if the 76ers throw them an offer they can't refuse.
If Morey calls them up and offers Simmons, Tyrese Maxey, and multiple future draft picks in exchange for Lillard, you're telling me Portland wouldn't even entertain that offer? In that proposed deal, the Blazers would be able to build around a young, talented core with a slew of draft picks and loads of cap space.
And let's not forget Lillard will be 32 by the start of next season. Shouldn't the Blazers want to extend their championship window with Simmons and Maxey as opposed to rebuilding the roster from scratch this summer and gunning for a title in 2023?
As for the Sixers, they're well-equipped to compete for a title in the last few years of Lillard's prime. With Embiid playing at an MVP level this season, Philly needs to be aggressive and pair him with a second superstar as soon as possible.
Now's the time to strike.
Like Sportscasting on Facebook. Follow us on Twitter @sportscasting19.