NBA: Will Kristaps Porzingis Be the Rookie of Year?
Kristaps Porzingis is an absolute beast. It's time he is recognized for that.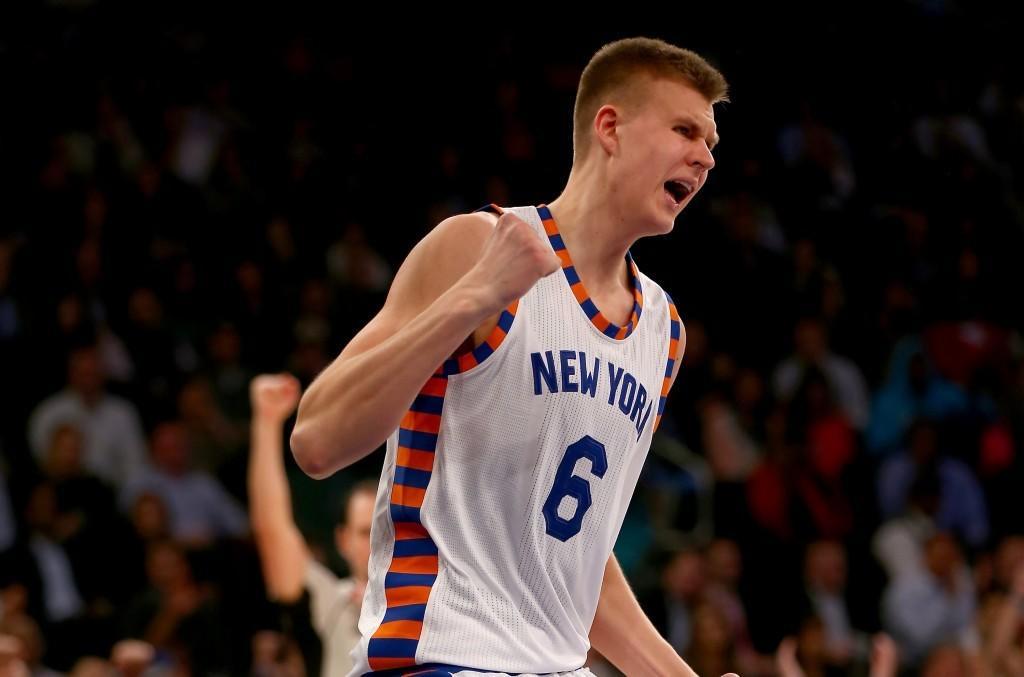 Entering the 2015-2016 NBA regular season, all of New York was skeptical of the production they could expect from rookie forward, Kristaps Porzingis. From Knicks president, Phil Jackson, comparing him to possibly the NBA's biggest bust in Shawn Bradley to the crying Knicks fan on draft night, everything pointed to the fact that Porzingis would underperform in the association.
Even for Knicks fans, who make something of a habit out of booing their draft selections and team's sustained lack of success, this seemed like an especially egregious example of how the Knicks were going to Knicks (you know exactly what that means) until the dawn of time. Today, the 7-foot-3, 20-year-old is in the NBA Rookie of the Year conversation. How is this even possible?
The big man tops the list of rookies in all major statistical categories, giving a spark to the Knickerbockers that they lacked in past seasons. Porzingis averages 13.9 points per game (behind centers Jahil Oakfor and Karl Anthony-Towns) and nearly eight rebounds per game, including 5.8 defensive boards (second behind Anthony-Towns). The Latvian forward leads rookies in blocks, averaging two a game, and is third among rookies in minutes — some impressive stats for someone who was berated on draft night.
What's even more impressive is the advanced stats on the guy. Porzingis has a 104.4 offensive rating (the points a team scores per 100 possessions when that individual is on the court), which leads rookies who average 20 minutes per game. He is also second among rookies who average 20 minutes a game in player impact estimate, or the estimate of a player's contribution or impact on team performance, with a 11.7 PIE, behind Anthony-Towns with a 15.2 PIE. The big man definitely makes his presence known.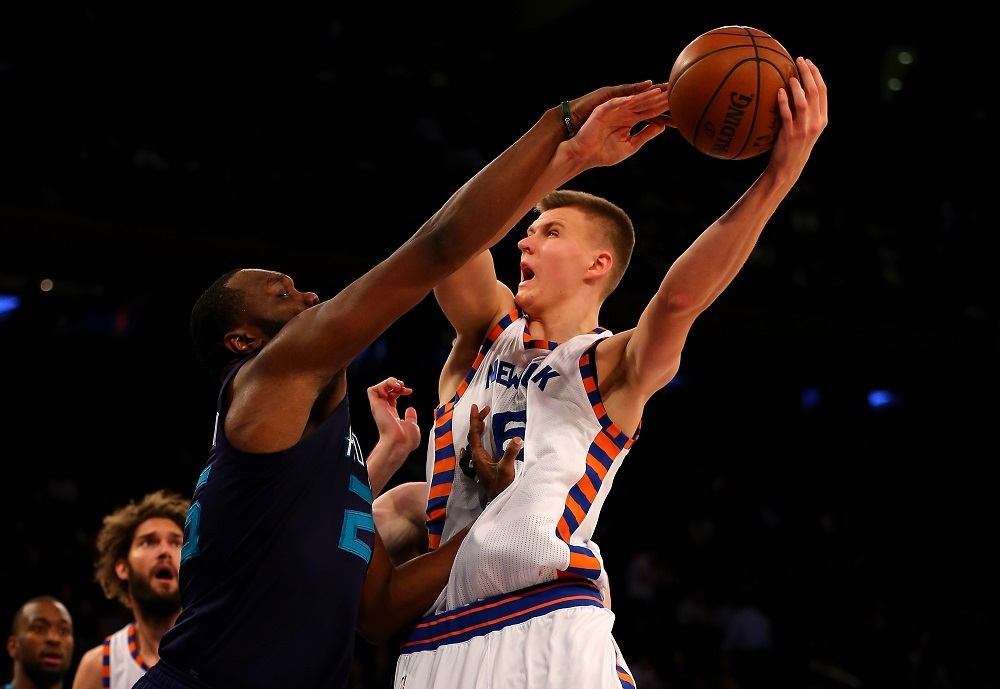 The statistics are remarkable, but what's even more exciting is the way he has handled himself in the NBA thus far. The kid is only 20 years old and is taking the league by storm. The counter argument: Anthony-Towns has handled himself well too, in addition to 17 other rookies in the league right now. However, none of them have had to navigate New York media, in addition to extreme criticism and backlash after being drafted. Anthony-Towns was glorified and praised on draft night, while Porzingis was booed and demoralized before he even stepped onto the court.
The way this guy has handled that type of pressure is amazing. Day in and day out, Porzingis dazzles crowds with acrobatic shots, three-point field goals, blocked shots, and monster putback dunks. Every day is something different, constantly wowing the basketball world and proving his legitimacy as a lottery pick. He is an exciting player to watch, and his backstory just adds to the phenomenon that is "the Zinger."
With all of that said, Porzingis needs to be considered for the Rookie of the Year award. Anthony-Towns may have better statistics to the day, but if you take the whole package into consideration, Porzingis should trump the former Kentucky star. With more than half of the season left, Porzingis and Anthony-Towns are the clear favorites to win the Rookie of the Year award. Anthony-Towns is definitely getting more attention, because of his stature as a No. 1 overall pick, but Porzingis definitely deserves legitimate consideration.
Statistics courtesy of Basketball Reference.