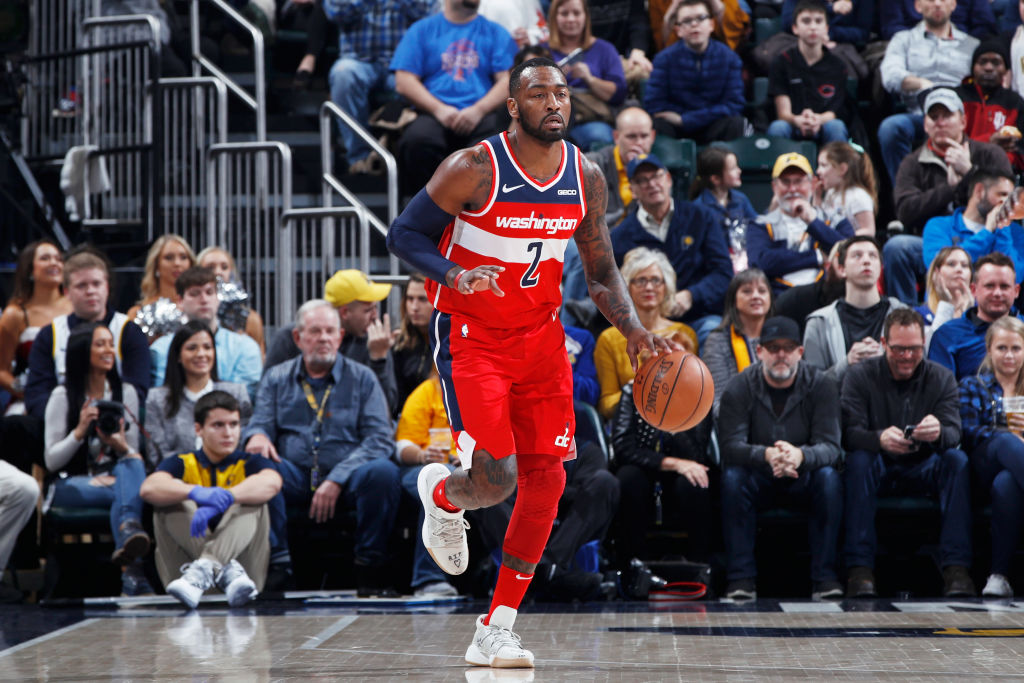 NBA: Why the Wizards Need to Worry About John Wall's Future
John Wall is a talented guard, but one with an injury history and huge contract. Here's why the Wizards need to be worried about his future.
The Washington Wizards head into the offseason with a lot of questions about the future. The team seems to be stuck in a casual win-now mode, but it hasn't made the moves to go all in on a championship run. In fact, they've looked to cut salary by trading away Otto Porter and Kelly Oubre Jr. The team still has dynamic guard John Wall, but one former franchise player believes that might not be enough anymore.

In a recent interview, former Wizards guard Gilbert Arenas expressed his concern over star guard Wall's injury history.

The big elephant in the room is that Wall is a very talented guard, but he has a lengthy injury history already and doesn't seem to have what it takes to be the leader of a franchise. Today we will look at what the future holds for the Wizards and Wall.

John Wall and his injury history
John Wall has had several injuries over the last couple of seasons and has struggled to stay healthy. After tearing his Achilles in December 2018 Wall had a setback with the injury as he slipped and fell inside of his home. He isn't expected back until possibly after the All-Star break of the 2019-20 season, a huge blow to the Wizards chances of making the playoffs.
What makes things even worse is that when he isn't on the floor, the team seems to play better basketball with a smoother offensive flow. Former teammates have criticized playing with Wall because of his reluctance to pass the ball while worrying about getting his own baskets.

Unless he can revert to his All-Star form, it looks like the Wizards made a horrible mistake by signing him to a long-term deal.

Why Gilbert Arenas has concerns about John Wall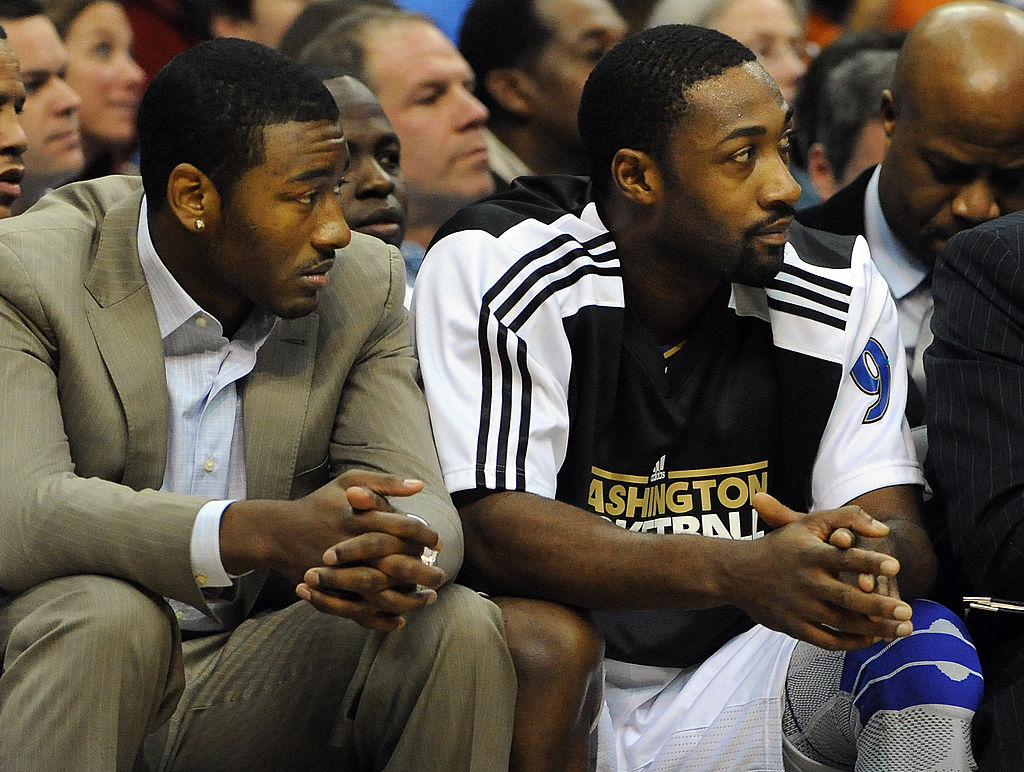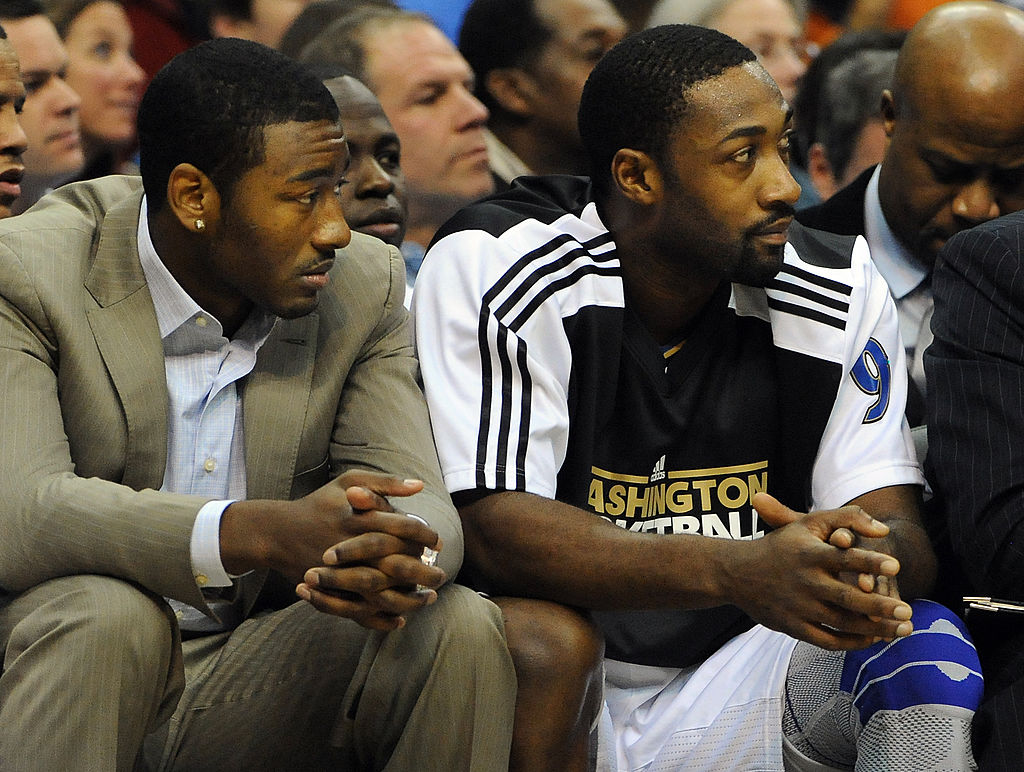 Gilbert Arenas and John Wall have several similarities. They're both point guards who enjoyed their best seasons in Washington, and they both suffered devastating injuries. That last fact has Arenas worried about Wall's future.

Arenas blew out his knee during a game late in the 2006-07 season. He played in just 47 games over the next three seasons, partially due to more leg injuries. Arenas had one more season similar to his pre-injury production, but he was never quite the same player, and that's why he's worried about John Wall's future. Returning to his previous All-Star level might be easier said than done. Other players who suffered similar injuries had their career trajectories dramatically altered.
Production on the court
When healthy, John Wall is one of the best point guards in the NBA. He is a five-time All-Star who averages 19 points and nine assists per game for his career. The trouble is, he is rarely 100% healthy.

Wall was one of the fastest point guards in the league during his prime, but even with his injury history, he still has offensive spurts that can help carry his team to a win. He has also been named to one all-defensive team and made his only appearance on the All-NBA team in the 2016-17 season. That prompted the Wizards to offer him a supermax contract.

Salary
One thing negotiated into the last collective bargaining agreement was the installation of the supermax deal. It gives the player an extra incentive to stay with their current team if they meet one of three conditions:

Make one of the three All-NBA teams
Win the NBA Defensive Player of the Year Award
Named league MVP
Wall signed his supermax extension at the start of the 2017-18 season and begins next year. The contract will see Wall make over $169 million over the next four seasons. His contract also includes a 15% salary increase if he is traded. At an average of more than $42 million per season, Wall's salary will not entice teams to trade for him. When you add the extra 15% trade kicker, you are looking at the worst contract in basketball.

Team chemistry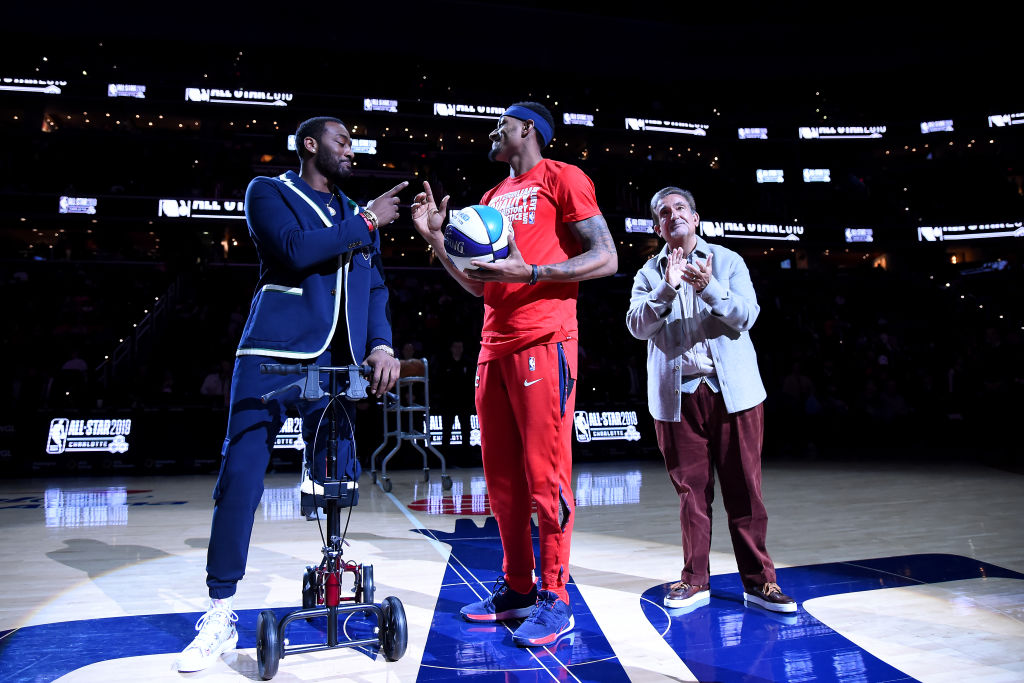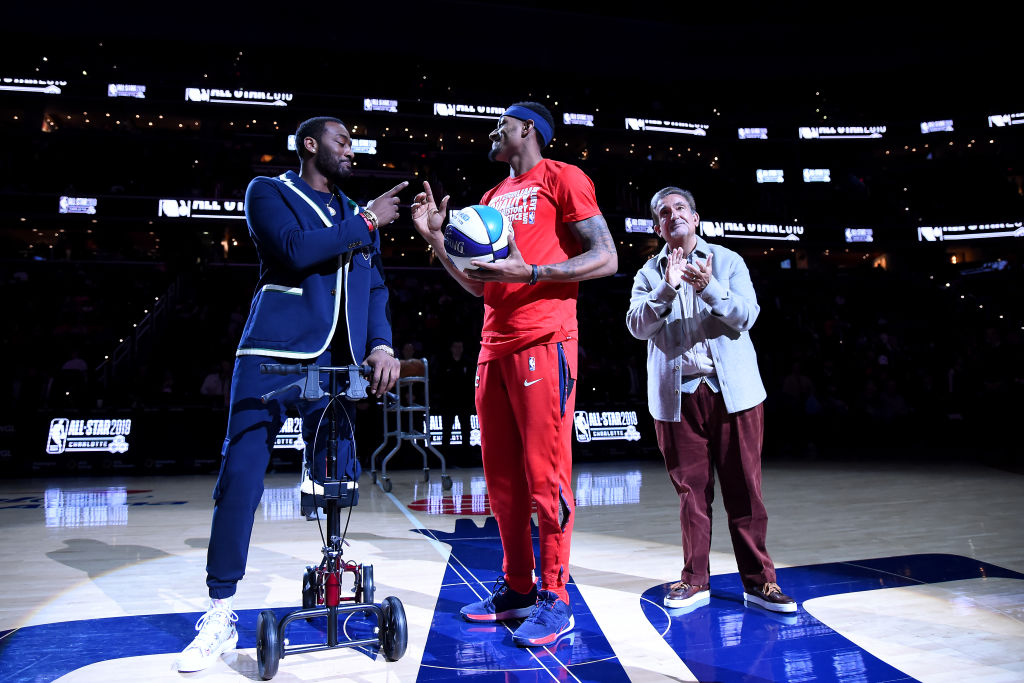 Former teammates made disparaging comments about Wall's style of play, but there has always been a seemingly frosty relationship between John Wall and current Wizard Bradley Beal. Beal sees himself as an equal to Wall as co-faces of the franchise, but Wall has always looked at Beal as his sidekick.

The two of them do not get along on the basketball court. You would think a point guard that likes to distribute the ball would get it to one of the best shooters in the NBA frequently, but there are times when both Wall and Beal are on the floor that the offense seems to be stuck in a standstill.

Wall will need to develop as a leader to not only get the most out of his teammates but also show potential free agents he is someone they would want to play with.