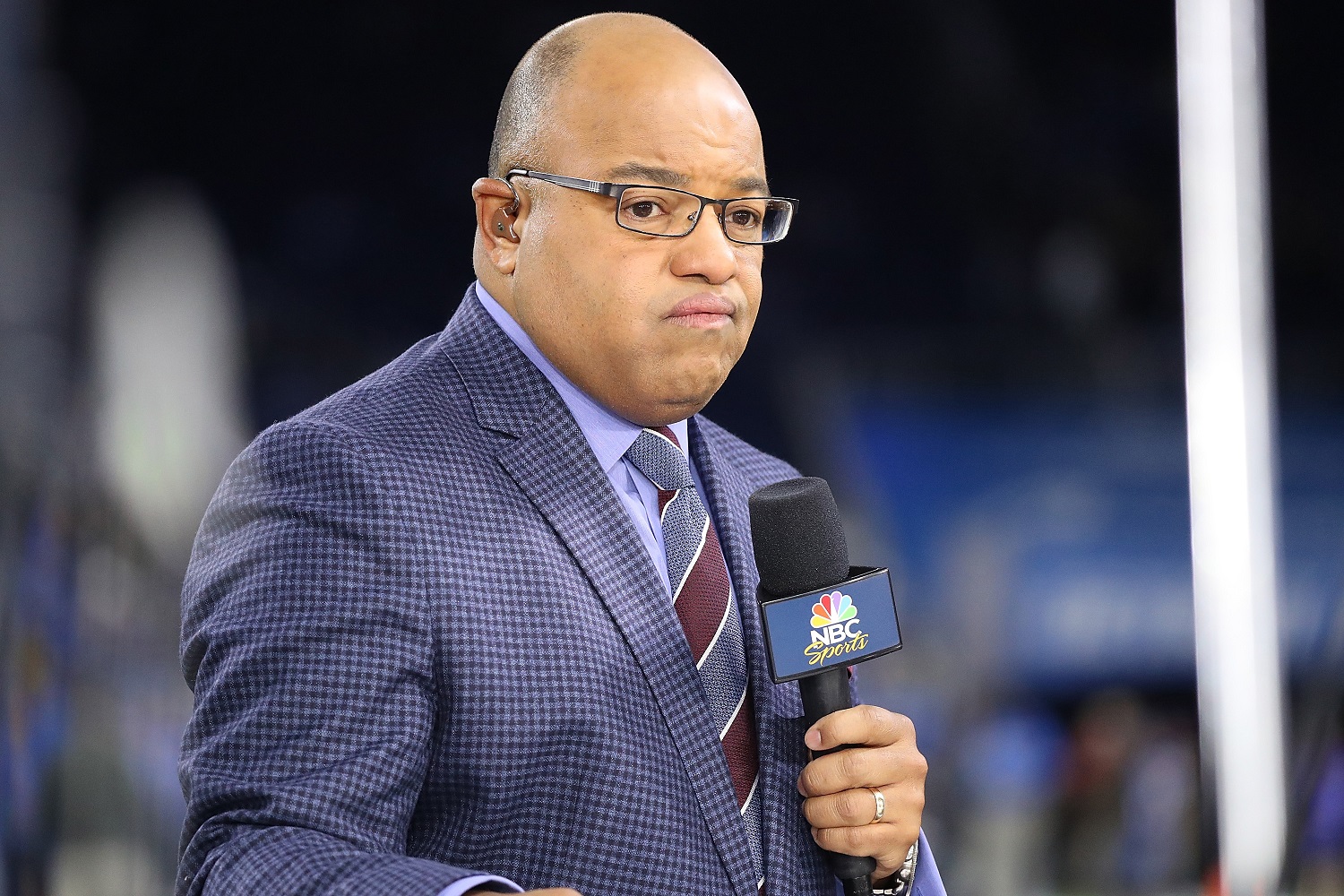 Never Forget That Mike Tirico Was Suspended For Sexually Harassing and Stalking Women at ESPN
A look back on the sexual harrassment controversy surrounding current NBC broadcaster Mike Tirico during his time with ESPN.
Over the last three decades, Mike Tirico has become one of the most recognizable figures in sports media and one of the most successful broadcasters in the entire world.
But what some may not remember, or perhaps not even know at all, is that Mike Tirico has a bit of a dark past. Early on in his 25-year-run at ESPN, Tirico was once suspended without pay for months following allegations of sexual harassment and stalking from numerous women.
Mike Tirico joined ESPN in 1991
Mike Tirico began his broadcasting career as a radio host during his undergrad days at Syracuse. He later became the Sports Director for WTVH, a CBS affiliate in Syracuse, and held the position until 1991, at which point he joined ESPN.
Tirico performed a number of duties at the "worldwide leader" over the years and was the first-ever host to be seen on ESPNews. He was a SportsCenter anchor, a studio host for Monday Night Countdown, and handled play-by-play duties for college football, college basketball, the NBA (TV and radio), the NFL, and golf. He had a short-lived program on ESPN Radio and, in his final few years with the company, anchored U.S. Open tennis coverage as well as FIFA World Cup coverage.
But he nearly derailed his career before it ever got started.
Mike Tirico was suspended by ESPN for three months for incidents involving sexual harassment and stalking
In 1992, just his second year with the network, Mike Tirico was suspended from ESPN for three months after numerous incidents involving sexual harassment were reported. Two separate books, "ESPN: The Uncensored History" and "These Guys Have All the Fun: Inside the World of ESPN," shared details of the alleged incidents and they certainly don't paint a great picture of Mike Tirico.
One story involves Mike Tirico hitting on a female production assistant at a house party in the autumn of 1992. He apparently went up to her at said party and told her that she was "the most beautiful woman in here." The woman ignored his advances and walked away but he continued to stalk her as the night went on and even followed her out to her car as she attempted to leave.
The woman tried to roll up her window but Tirico reached in the car and attempted to wedge his hand in between her thighs. The two apparently saw each other at work the following day and the woman expected him to apologize, which he didn't, instead telling her that "all I did all day was think about you."
In a separate incident involving another female producer, one who'd been out to dinner with Mike Tirico and his fiancee (and future wife), Tirico sent her an e-mail telling her that he wanted to sleep with her. The two were later part of a group of staff members that went to a bar following ESPN's coverage of the NCAA Tournament, at which point Tirico approached the woman and said, "I wish I was single. If I were, I'd throw you on the table right here and f— your brains out."
The woman tried to dismiss him as just being drunk but things got even worse. As she was driving home, a car came speeding up next to hers on the interstate and it was Mike Tirico, who was waving his hand out the window as if to tell her to pull over. She sped up to escape but Tirico sped up as well. She eventually slammed on the brakes and veered toward an exit.
When word of the incident began to spread around the ESPN offices, additional women came forward with their own stories on Mike Tirico. "ESPN: The Uncensored History" says that six women in total complained of his behavior, which led to his suspension.
NBC took some heat for hiring him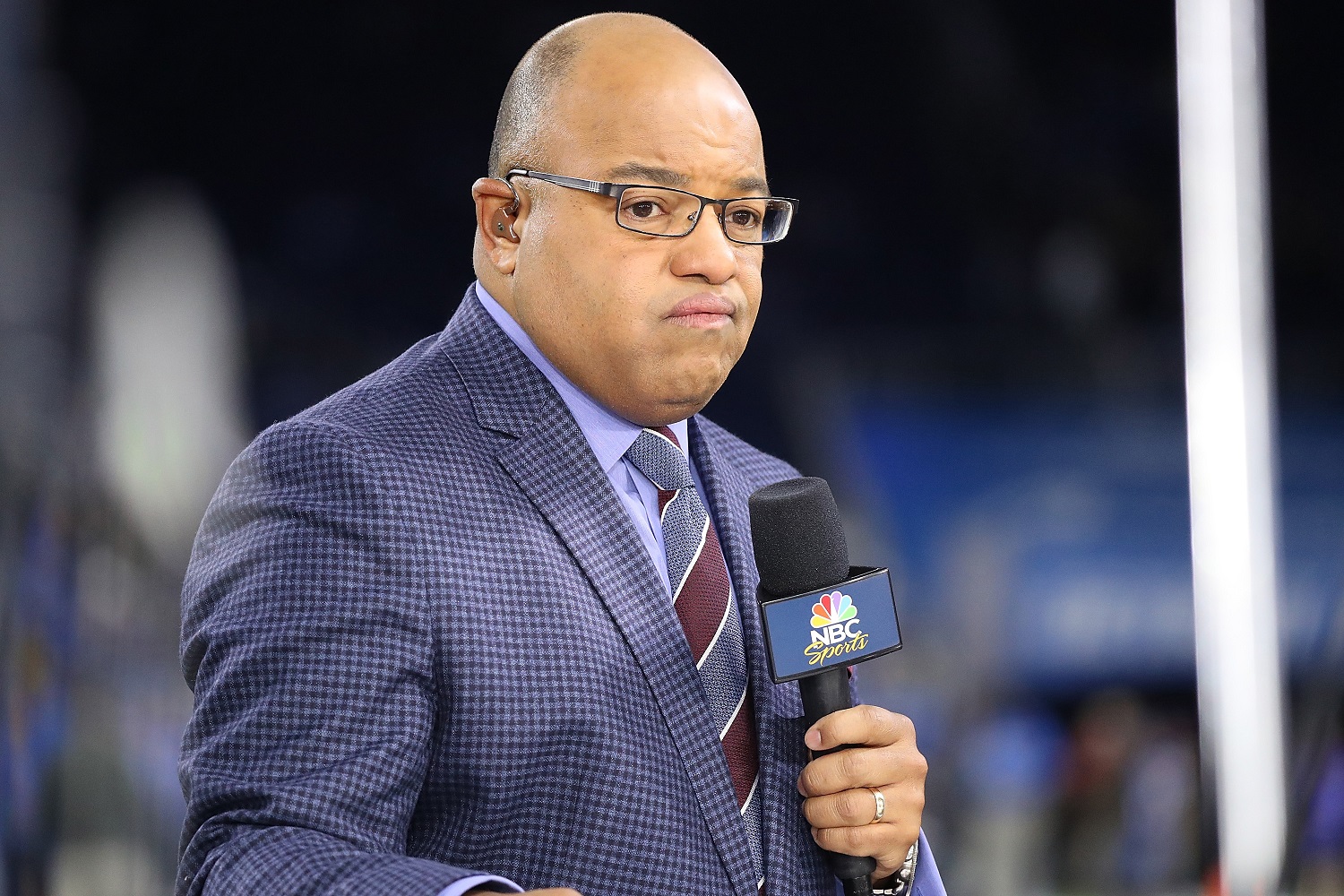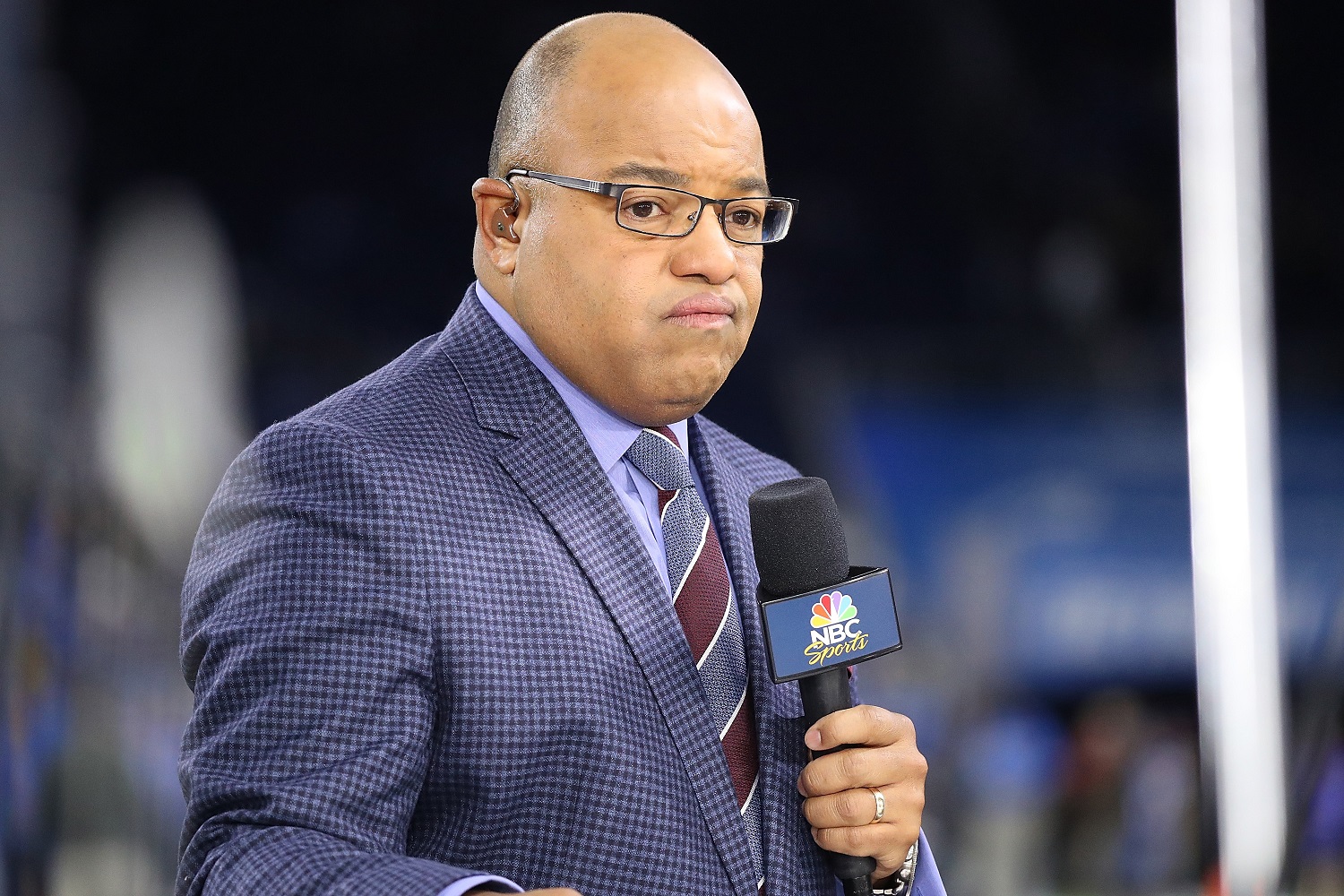 In 2016, after 25 years with ESPN, Mike Tirico joined NBC Sports and is essentially the network's go-to guy for big events. He replaced Bob Costas for coverage of the Olympics, calls Notre Dame football games, hosts the Sunday Night Football pregame show, and will eventually replace Al Michaels in the SNF booth. But not everyone was happy with the hire.
When Matt Lauer was fired from NBC for inappropriate behavior in 2017, many wondered why Mike Tirico was allowed to stay with the network and some wondered why he was ever hired in the first place given his history. However, as the network told The Hollywood Reporter in 2017, NBC knew of his history and that there were no plans to replace him.
"Mike has repeatedly assured us that this behavior is long in his past, and we have no evidence of anything to the contrary in his tenure at NBC Sports."

NBC spokesperson on Mike Tirico
In the same article, Josh Krulewitz, an ESPN spokesperson, added that the "charges were aggressively addressed 25 years ago with a lengthy suspension."
When Mike Tirico was interviewed for "ESPN: The Uncensored Story," a book that overall did portray him as a family man with problems that did get "well," Tirico said that the incidents were "misunderstandings."
Tirico and his wife, Debbie, have been married for more than 25 years and have two children.