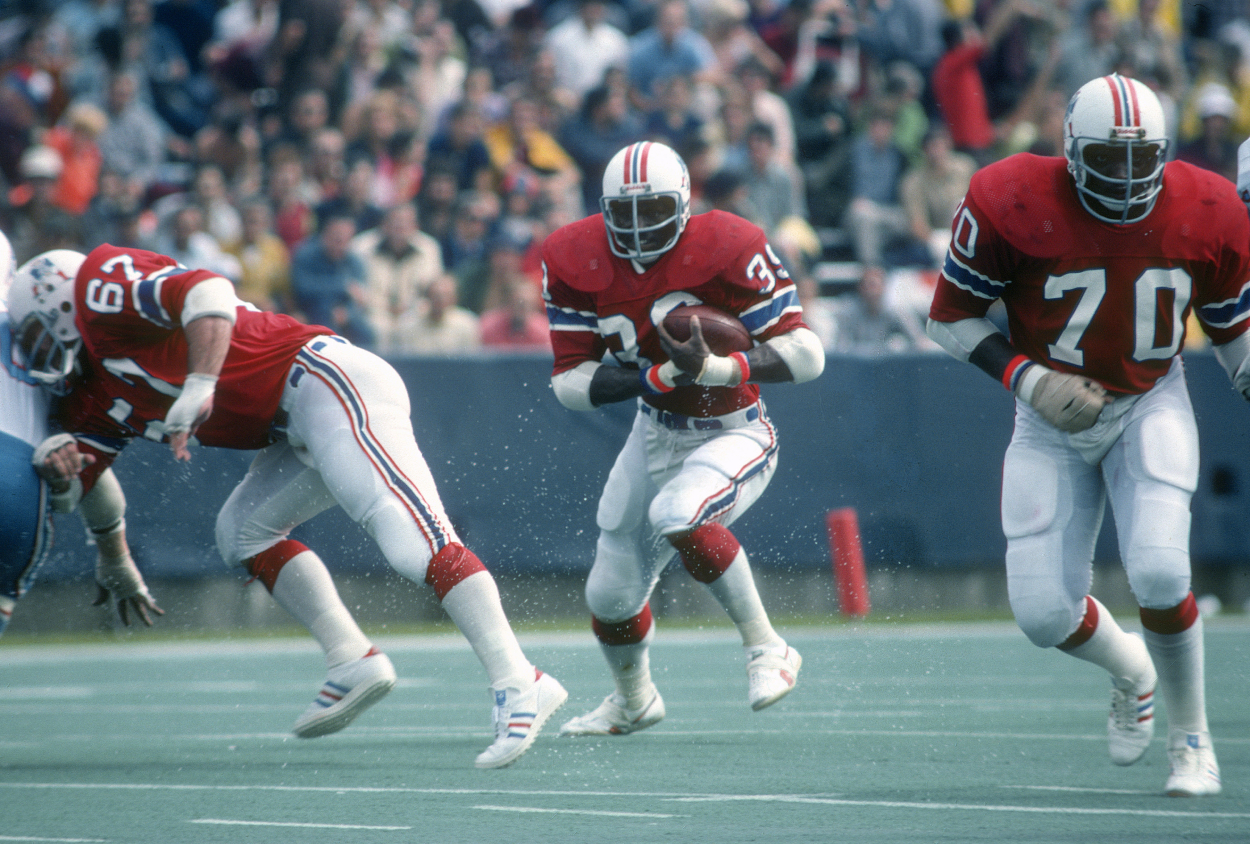 The New England Patriots Suffer Yet Another Devastating Loss in the Death of HOF Running Back
The New England Patriots suffered another tough loss this week with the death of former running back Sam Cunningham.
The New England Patriots were dealt another tough blow Tuesday when they learned of the death of Patriots Hall of Fame running back Sam "Bam" Cunningham. Cunningham, a Patriots first-round pick in the 1973 NFL Draft, was 71. No cause of death was immediately released. Cunningham was the older brother of former Philadelphia Eagles quarterback Randall Cunningham.
The Patriots are still mourning the unexpected death of former wide receiver David Patten, who died in a motorcycle accident last week. He was 47.
Sam 'Bam' Cunningham is a member of several football halls of fame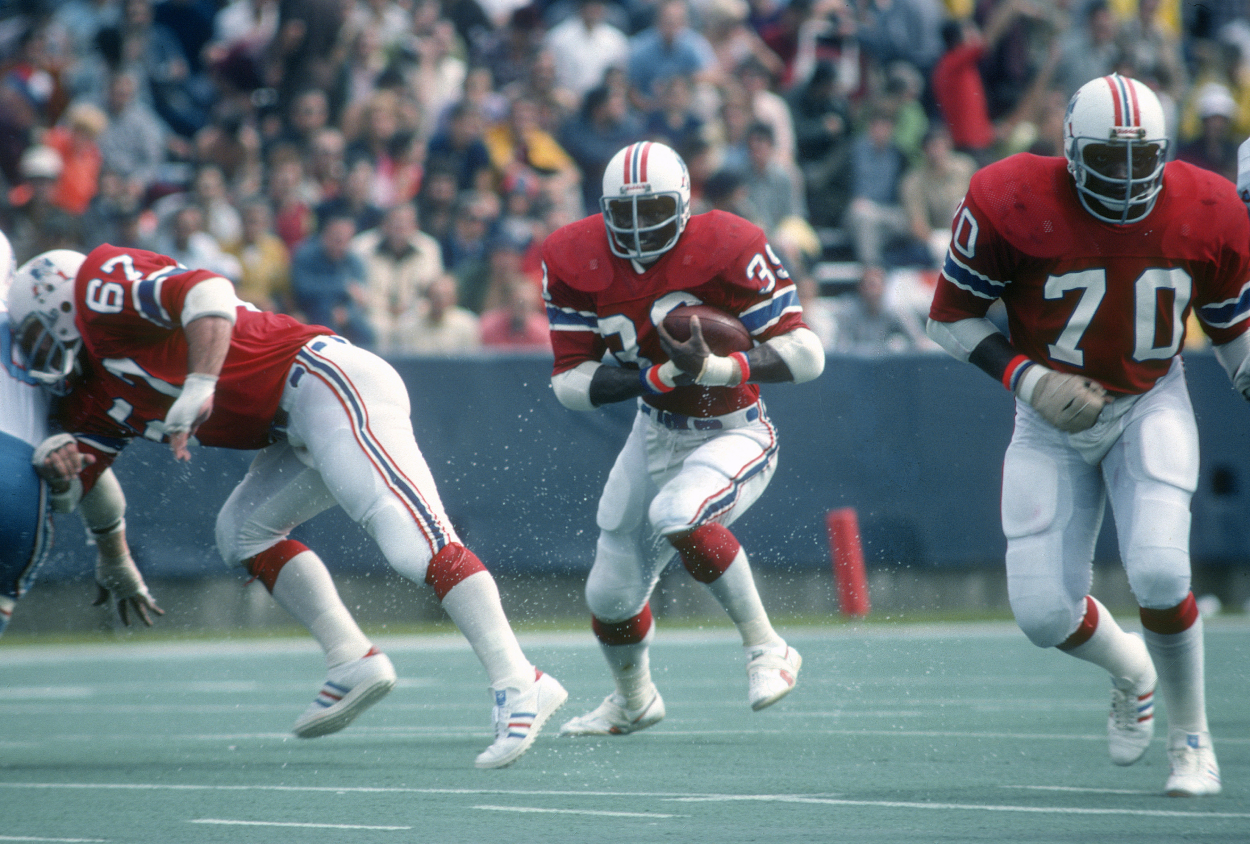 Cunningham came to the Patriots via the University of Southern California. He was a three-year letterman at USC, playing from 1970-72. In 1972, the 6-foot-3, 226-pound running back earned first-team All-American honors after guiding the Trojans to the national title.
As a sophomore in 1970, Cunningham rushed for 135 yards and a pair of touchdowns in a season-opening win at Alabama. That game was thought to have played a key role in integrating college football in the South. Alabama was an all-white team, and Cunningham's performance helped convince coaches and fans that those Southern schools would not compete if they remained segregated.
Cunningham also scored four touchdowns in the 1973 Rose Bowl against Ohio State.
He is a member of the USC Athletic Hall of Fame, the College Football Hall of Fame, and the New England Patriots Hall of Fame.
New England Patriots owner Robert Kraft reacts to the death of Sam Cunningham
Cunningham played nine seasons with the Patriots. He missed the 1980 season in a contract dispute. A few days after mourning the death of Patten, team owner Robert Kraft was dealt the hard-hitting news of Cunningham's passing Tuesday.
"We are deeply saddened to learn of yet another loss to the Patriots family this week, and our hearts ache for Sam Cunningham's family and all who are mourning his passing today," said Patriots Chairman and CEO Robert Kraft, according to NFL.com. "Sam 'Bam' Cunningham was one of my favorite players throughout the '70s, and my sons all loved him.
"After I bought the team in 1994, it was my honor to welcome him back to the team on multiple occasions, recognizing him as a 50th-anniversary team member and again for his induction into the Patriots Hall of Fame. As much as I admired him as a player, my affection for him only grew after spending time with him and learning more about him as a person.
"He made a tremendous impact, both on and off the field, and was beloved by his teammates. As a Patriots Hall of Famer, Sam's legacy and contributions will be preserved and celebrated forever, but today his loss is felt with heavy hearts."
Cunningham remains the Patriots' all-time leading rusher
Cunningham made an immediate impact with the Patriots. In his rookie season, he played in all 14 games, starting 10. He rushed for 516 yards and four touchdowns while catching 15 passes for 144 yards and a score.
In his second season, he scored a career-high nine touchdowns. One of those scores went for an NFL-high 75 yards. He missed the final four games with a broken leg but was still named the team's MVP.
In 1977, Cunningham rushed for his lone 1,000-yard season, collecting 1,015 yards and four touchdowns. He became just the second player in franchise history to rush for 1,000 yards. He added eight more scores on the ground in 1978 when he made his first and only Pro Bowl.
Cunningham finished his career with 5,453 rushing yards after playing his final game in 1982. He remains the team's all-time leader in rushing, finishing 130 yards ahead of Jim Nance. The Patriots inducted him into the team's Hall of Fame in 2010.