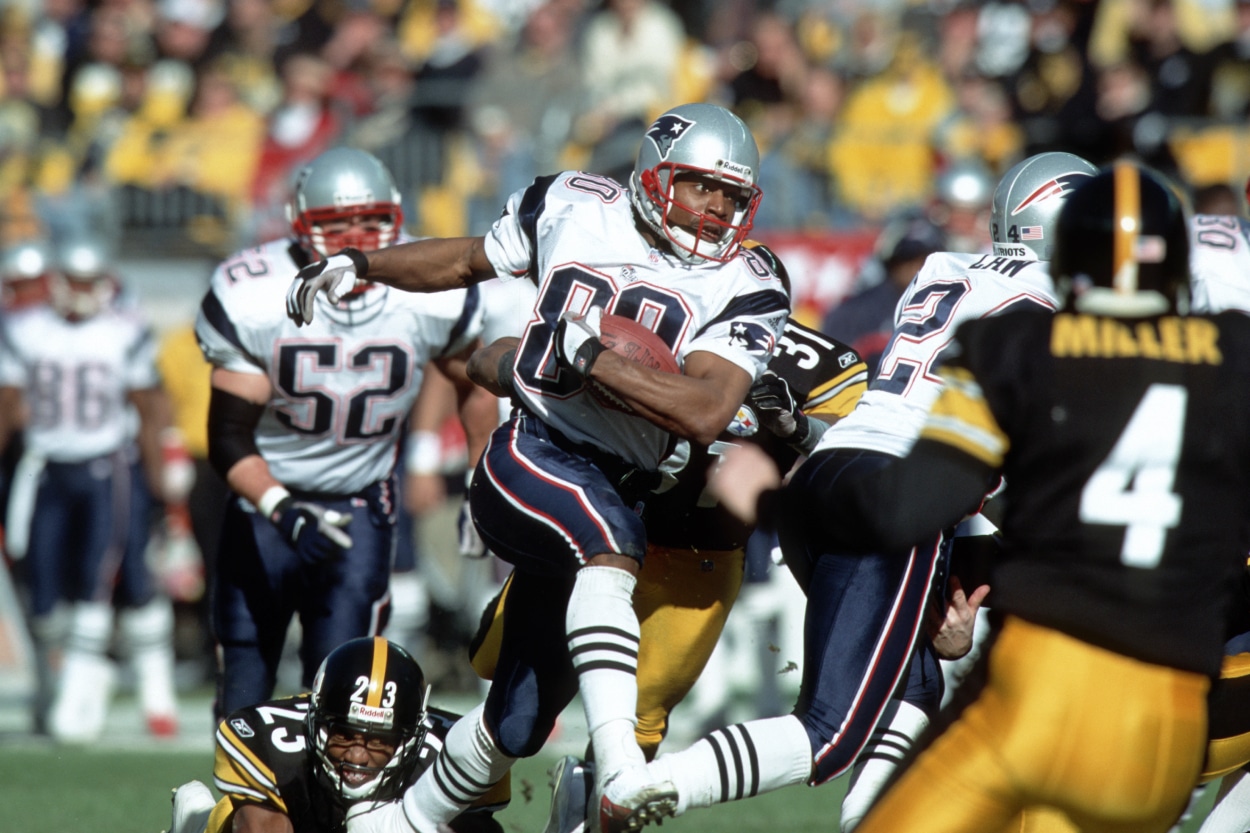 New England Patriots: The 5 Most Underrated Players in History
Where does 15-year veteran Troy Brown rank on our list of underrated New England Patriots players?
This might not fall into the traditional definition of underrated. We've pieced together the top five underrated/underappreciated players in New England Patriots history. While New England has been a dynasty under head coach Bill Belichick and quarterback Tom Brady, that hasn't always been the case.
Every player on this list has gotten his due, but not the full credit they deserve. These are established Patriots who played at least five years in New England but somehow remain overshadowed, underrated, and overlooked.
No. 5: Sam Cunningham quietly got it down on the ground for the New England Patriots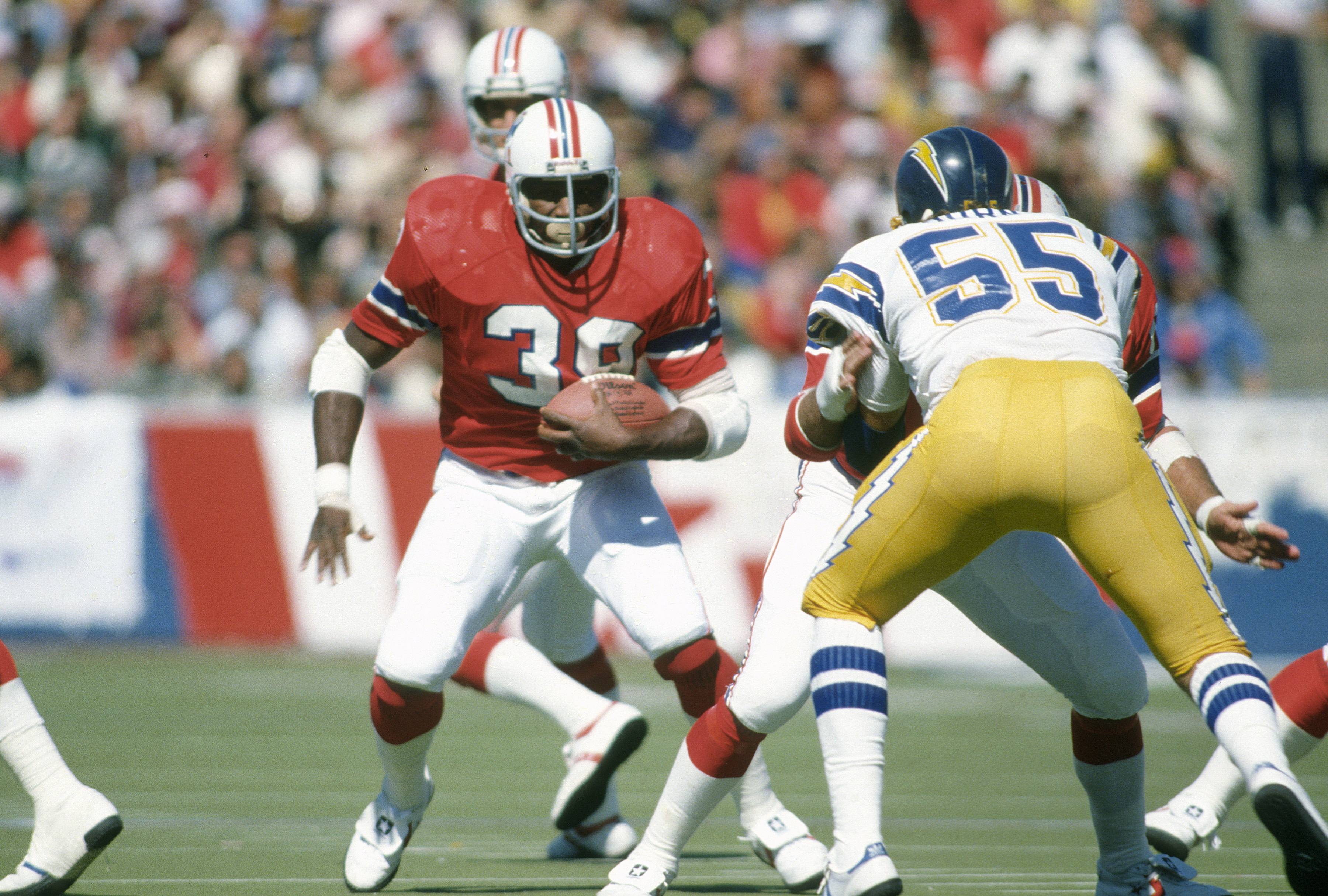 Quick, who is the all-time leading rusher for the Patriots? We'll help you. It's Sam "Bam" Cunningham.
Cunningham retired after the 1982 season and still remains the leading rusher in franchise history with 5,453 yards. Although Cunningham was more of a bruising back, he showed he could beat you with speed, as evidenced by his NFL-long 75-yard touchdown run in his second year in the league. That 1974 season, he rushed for 811 yards and nine touchdowns despite missing the final four games with a broken leg. He was still named the team's MVP.
Cunningham had his best statistical season in 1977, rushing for 1,015 yards, but he made the Pro Bowl the following year with eight touchdowns and 768 yards.
Cunningham, who died last September, is a member of the Patriots Hall of Fame.
No. 4: Drew Bledsoe turned the Patriots from laughingstock to contenders
In the three years before the Patriots selected Bledsoe with the second overall pick in the 1993 NFL Draft, the Patriots were the laughingstock of the NFL. In 1990, they finished 1-15. After a 6-10 season in 1991, they went 2-14 in 1992, earning them the top pick in the '93 draft, where they selected Washington State quarterback Drew Bledsoe.
These days, Bledsoe is known as the guy Tom Brady replaced after getting injured in 2001. Bledsoe should be remembered as the guy to put the Patriots back on the football map and got them to Super Bowl 31.
After winning five games as a rookie, Bledsoe guided New England to a 10-6 mark in 1994 when he led the league in passing with 4,555 yards and made the first of his four career Pro Bowls. Bledsoe guided the Patriots to Super Bowl 31 in the 1996 season when he threw for 27 touchdowns and 4,088 yards.
Bledsoe played nine years with the Patriots, turning around an ugly franchise.
No. 3: Ben Coates was the original No. 87
Ben Coates was the earlier version of Rob Gronkowski. While Gronkowski is the best tight end in franchise history, Coates is second, with apologies to Russ Francis.
Coates was the original big-time tight end to wear No. 87 in Foxborough.
A 1991 fifth-round pick out of Livingstone College, he played nine years with the Patriots, making five straight Pro Bowls and collecting two All-Pro selections in 1994 and 1995.
In 1994, Coates had 96 catches for 1,174 yards and seven touchdowns. He followed that up with 84 receptions and 915 yards in 1995. Coates was also reliable, missing just two games in his nine seasons in New England.
While Gronk gets all the tight-end credit, Coates had some Gronk-like seasons without having Brady throwing to him.
No. 2: Troy Brown was Mr. Everything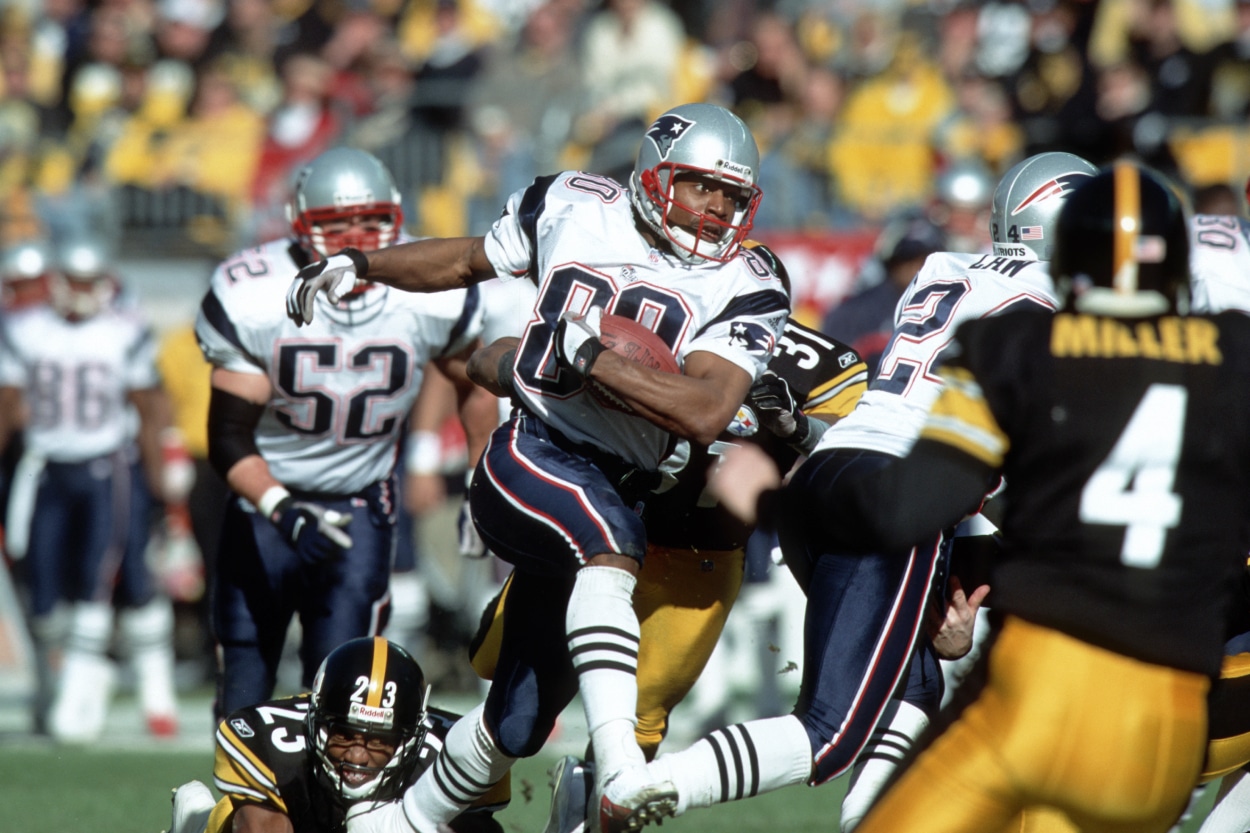 A three-time Super Bowl champion, Brown did anything asked of the Patriots and did everything well.
Brown entered the NFL as an eighth-round pick by the Pats in the 1993 NFL Draft. He played all 15 years of his professional career in New England. The 5-foot-10 wide receiver did a whole lot more than catch passes.
Brown showed his versatility as one of the game's best punt returners. He also played defensive back later in his career.
As a wideout, he had his best season in 2001 when he caught 101 passes for 1,199 in his lone Pro Bowl season. He retired in 2007 as the franchise's all-time leader in receptions with 557.
No. 1: Stanley Morgan is the true definition of underrated
After playing college football at Tennessee, the Patriots made Stanley Morgan a first-round pick, selecting him 25th overall in 1977.
Morgan was a speedster and made an immediate impact with the team. In his first five seasons, he averaged 22.7 yards per catch. In his third season, Morgan caught 44 passes for 1,002 yards and had an NFL-best 12 touchdowns. His 22.8 yards-per-catch average also was tops in the NFL.
He led the league in yards per catch from 1979-1981. In 1981, he finished with 1,029 receiving yards despite missing three games.
Morgan's best year came in 1986 as he racked up a career-high 1,491 yards on 84 catches. He also had 10 touchdowns.
Morgan's career numbers of 10,716 yards, 72 touchdowns, and 19.2 yards per catch are Hall of Fame worthy, but the 14-year veteran, who played 13 seasons n New England, just doesn't get his due.
Like Sportscasting on Facebook. Follow us on Twitter @sportscasting19 and subscribe to our YouTube channel.