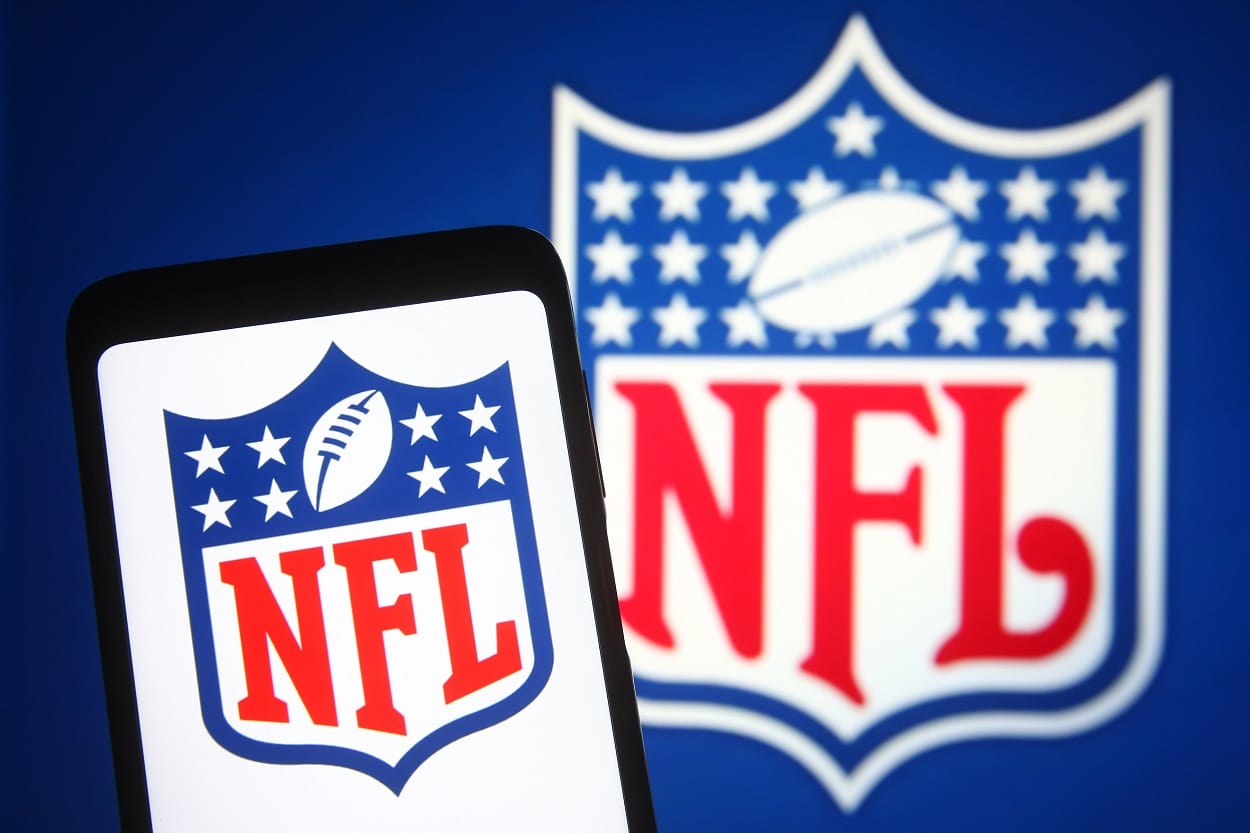 New 'Greatest NFL Team of All Time' Survey Yields Some Absurd Results
Breaking down the results of a new survey on the greatest NFL franchise of all time.
Surveys can be entertaining. You pick a topic, find yourself a group of people to opine on said topic, gather the results, and release them to the world. And the results, especially in sports, often trigger divisive discussions. Look no further than any GOAT debate in any sport for proof.
But that's the point, right? Spark the conversation.
Now, the problem with some surveys is giving people too many choices. And that's precisely what happened in a recent "study" conducted by the folks at odds comparison site Sidelines, who interviewed more than 70,000 people to discover who they believe is the greatest NFL team of all time.
But we're not talking about a specific team like the 1972 Miami Dolphins, the 1985 Chicago Bears, or any other squad you'd throw in that separate argument. We're talking franchises as a whole. But instead of limiting the options to, say, the six teams with the most Super Bowl victories, all 32 NFL franchises were included.
And therein lies the problem that won't permit me to take this seriously.
Did those six franchises with the most Super Bowl wins take the top six spots? Yes. I may disagree with the order, which we'll get to in just a moment, but at least they were there.
But the Seattle Seahawks are seventh, a spot ahead of the Denver Broncos? The Carolina Panthers are 19th, a place ahead of Washington? And the Jacksonville Jaguars, who finished in dead last, got a vote at all? Yes, they did. In fact, of the 71,697 votes cast, Jacksonville received 1,250.
So you're telling me 1.7% of people genuinely believe the Jags, with their .418 all-time winning percentage (that's regular season and playoffs), are the greatest NFL franchise of all time? Don't believe that happened? Take a look.
The full results of the greatest NFL team of all time survey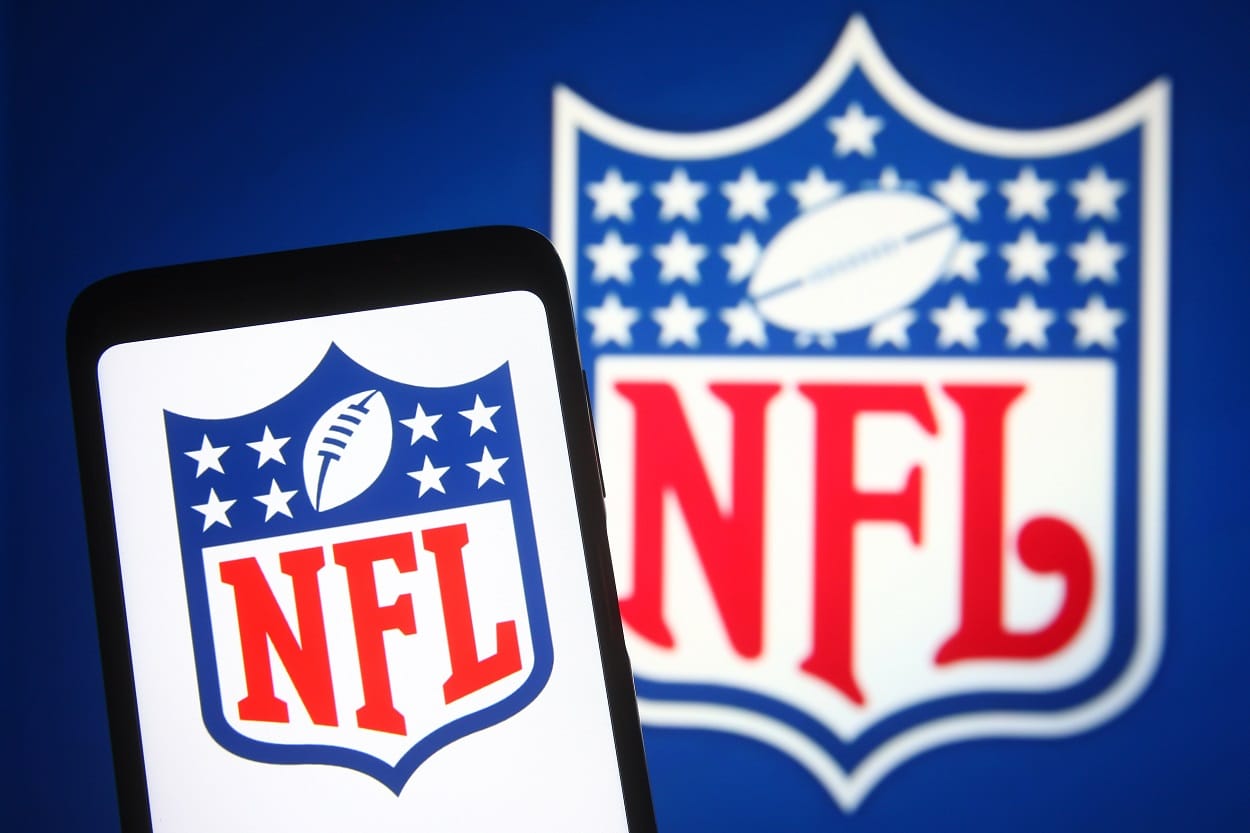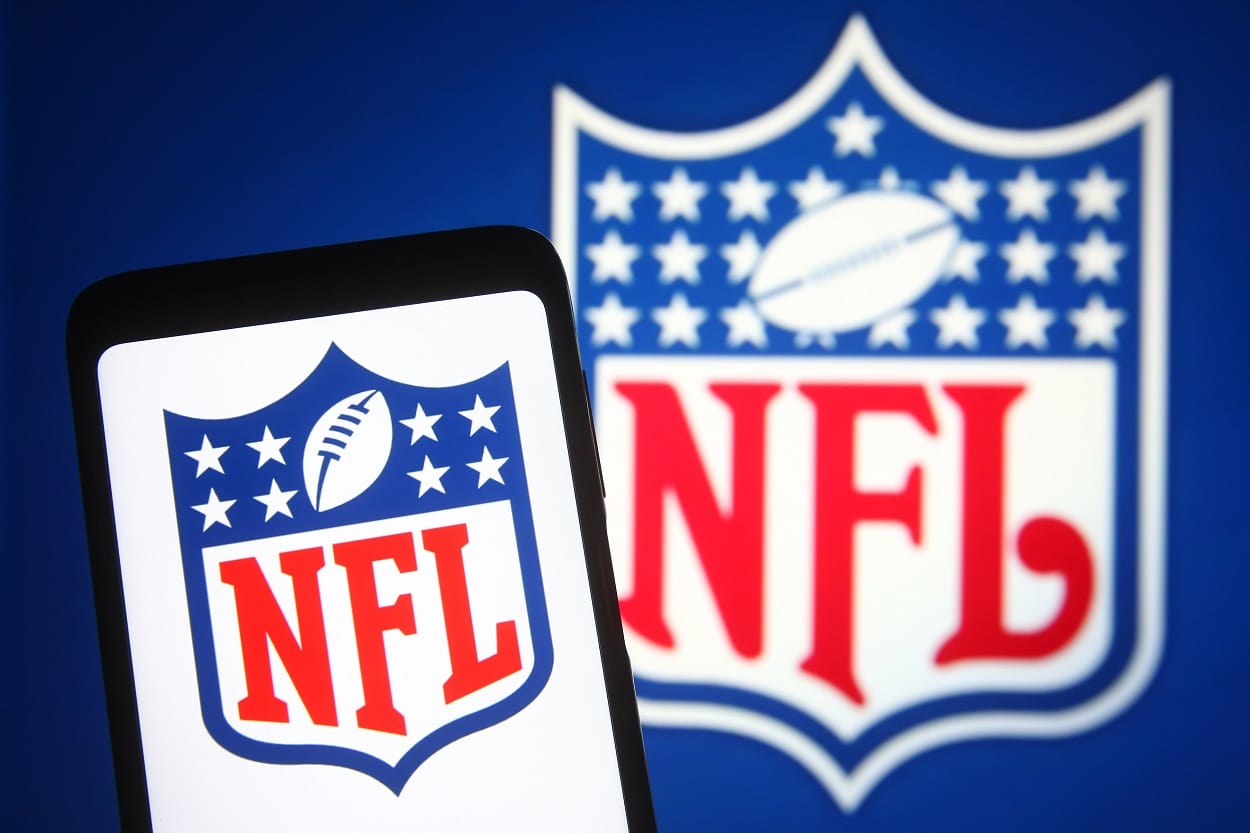 Here's a look at the full results of the "Greatest NFL Team of All Time" survey from our pals at Sidelines.
| Rank | NFL Team | Votes |
| --- | --- | --- |
| 1 | New England Patriots | 5,437 |
| 2 | Pittsburgh Steelers | 4,731 |
| 3 | Green Bay Packers | 4,271 |
| 4 | San Francisco 49ers | 3,632 |
| 5 | Dallas Cowboys | 3,553 |
| 6 | New York Giants | 2,619 |
| 7 | Seattle Seahawks | 2,587 |
| 8 | New Orleans Saints | 2,574 |
| 9 | Denver Broncos | 2,544 |
| 10 | Kansas City Chiefs | 2,458 |
| 11 | Philadelphia Eagles | 2,410 |
| 12 | Las Vegas Raiders | 2,364 |
| 13 | Chicago Bears | 2,304 |
| 14 | Minnesota Vikings | 2,274 |
| 15 | Miami Dolphins | 2,164 |
| 16 | Los Angeles Rams | 2,156 |
| 17 | Baltimore Ravens | 2,104 |
| 18 | Indianapolis Colts | 1,771 |
| 19 | Carolina Panthers | 1,637 |
| 20 | Washington Commanders | 1,613 |
| 21 | Atlanta Falcons | 1,609 |
| 22 | Buffalo Bills | 1,513 |
| 23 | Tampa Bay Buccaneers | 1,454 |
| 24 | Los Angeles Chargers | 1,408 |
| 25 | Cleveland Browns | 1,392 |
| 26 | Arizona Cardinals | 1,384 |
| 27 | Tennessee Titans | 1,330 |
| 28 | Cincinnati Bengals | 1,304 |
| 29 | Houston Texans | 1,296 |
| T30 | Detroit Lions | 1,277 |
| T30 | New York Jets | 1,277 |
| 32 | Jacksonville Jaguars | 1,250 |
The Chicago Bears got hosed — but at least the Houston Texans got votes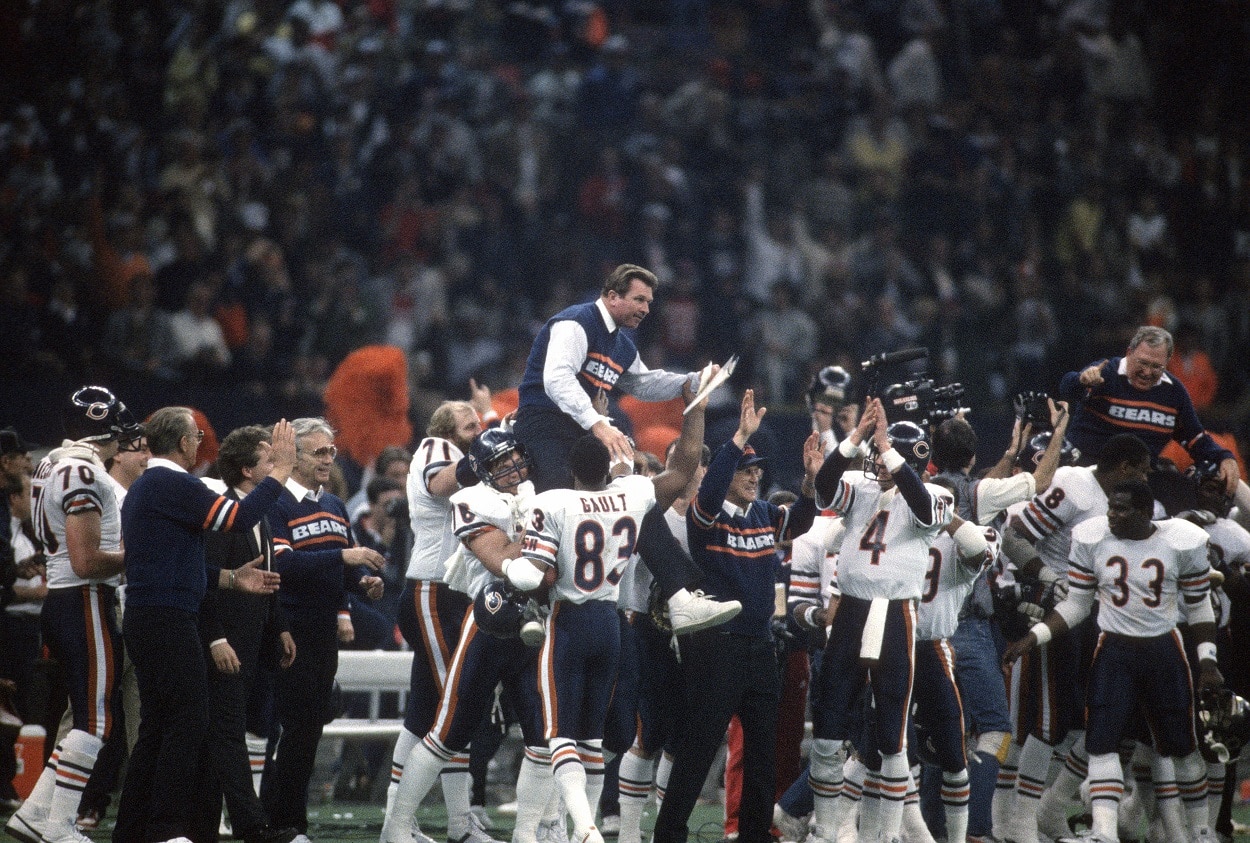 As you can see, all 32 NFL teams received votes, which destroyed the overall credibility of the survey. While I'm typically all for parity, it doesn't belong here. The Houston Texans scored 1.8% of the vote and came in 29th. How's that make you feel, Lions and Jets fans?
Trust me, I could work my way up the entire list and eliminate teams from contention or rearrange the order, but I think you get my point. Before I get to the top six, I will do one more and say it's a travesty the Chicago Bears, the team with the most regular-season wins in NFL history, fell to 13th.
Sure, the Bears own that record because they're one of the oldest teams in the league. And they have just the one Super Bowl win, but their overall history and eight NFL championships shouldn't be ignored.
The Patriots shouldn't hold the top spot
Let me just get this out of the way right here at the start. I'm not, nor have I ever been, one of those who hates the New England Patriots because they always won. I respect the hell out of Tom Brady and Bill Belichick for what they were able to accomplish together for 20 years.
But two decades of success doesn't mean New England should be No. 1 on this list. Yes, they're tied for the most Super Bowl wins with six. But one dynasty doesn't make them the greatest NFL franchise in history.
That's why nobody should consider the Chicago Bulls or the San Antonio Spurs the greatest NBA franchise, although I'm sure plenty would in a similar survey. One great run doesn't tell the whole story. The Boston Celtics and LA Lakers are the only two true options in that scenario. But I digress.
Again, I'm not trying to disrespect the Patriots. Their dynasty was incredible. But are you telling me New England is the better franchise over the Pittsburgh Steelers, who also have six Super Bowl titles? At least they won theirs in two different eras. The same can be said for the Green Bay Packers, who won NFL titles and Super Bowls in several eras. The Dallas Cowboys and New York Giants also won Super Bowls in different eras.
The San Francisco 49ers are a tricky case as the Joe Montana Super Bowl wins fed into the Steve Young era and his Super Bowl victory. Now, I'm not saying the Cowboys or 49ers or Giants should be listed ahead of the Patriots. But more detailed arguments could undoubtedly be made.
But that's what we get from a fan vote, right? The Patriots are fresher on the brain than the others, so that's likely why they took the top spot. But they also took the top spot in a survey where the New Orleans Saints and their 406-463-5 all-time record finished eighth.
So take that for what you will. The perils of fan voting, I guess. But the survey sure got us thinking, didn't it?
Stats courtesy of Pro Football Reference
Like Sportscasting on Facebook. Follow us on Twitter @sportscasting19 and subscribe to our YouTube channel.