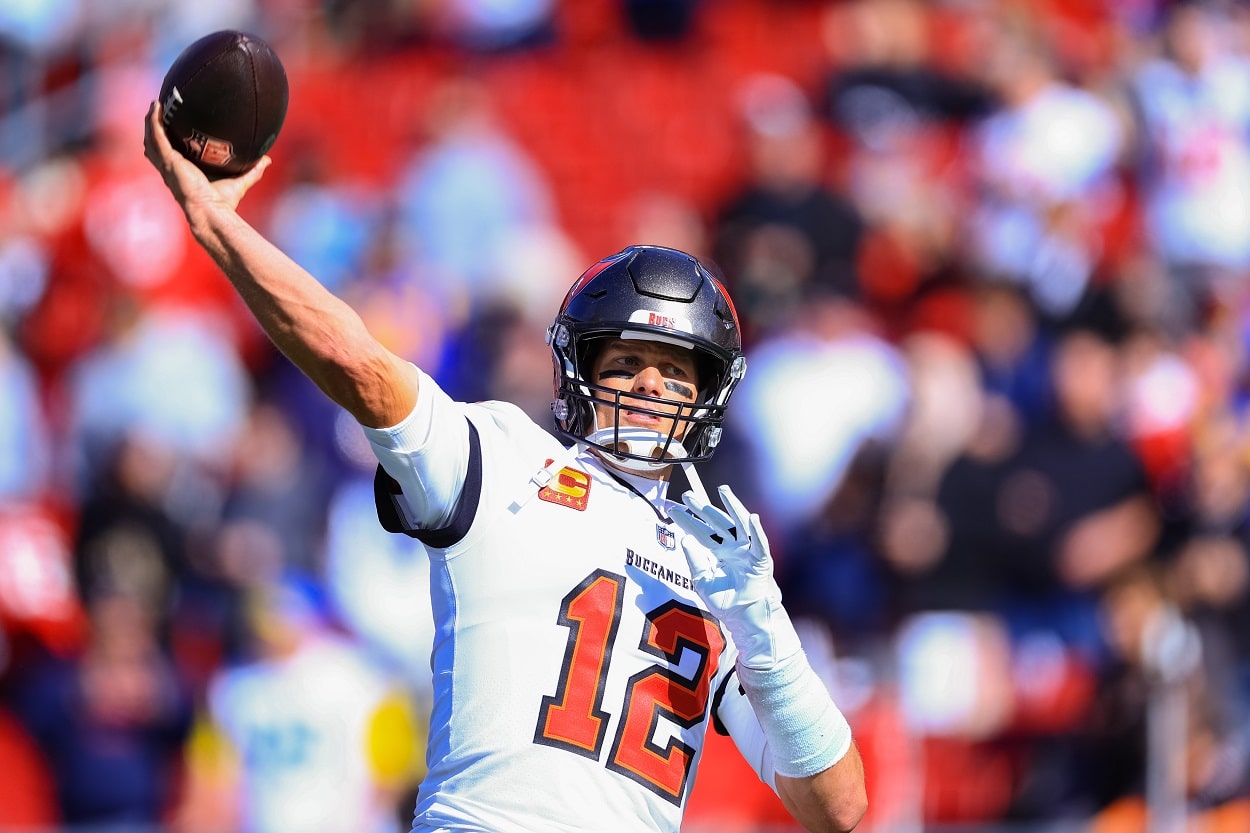 Tom Brady: Where Do TB12's Incredible Postseason Stats Rank In the NFL's Regular-Season Record Books?
A look at where Tom Brady's postseason stats rank among the all-time NFL regular-season lists.
Whether you love him or hate him, Tom Brady is the most successful quarterback in NFL history. That's not an opinion. That's just a simple fact. And we're not just talking about Super Bowl victories here, although he does hold that record with seven. Charles Haley sits in second place on that list with five, the same number of Super Bowl MVP trophies Brady owns.
Brady also owns almost every major NFL passing record there is to own. In 318 regular-season games with the New England Patriots and Tampa Bay Buccaneers, the three-time NFL MVP has thrown for 84,520 yards, just over 4,000 more than the second-place quarterback, Drew Brees.
In those 318 games, Brady has thrown for 624 touchdowns. Brees also sits in second place on that particular list with 571. In addition, the 15-time Pro Bowler (also an NFL record) owns the records for games started (316), regular-season wins (243), and pass completions (7,263). And taking both the regular season and postseason into account, the six-time All-Pro also has the game-winning drivers (67) and fourth-quarter comebacks (51).
That's about my best opportunity to segue into Brady's postseason accolades, so I'm going to go ahead and take it. As you can imagine, Brady also owns the vast majority of NFL postseason passing records. So I thought I'd have a little fun here and see how his playoff stats rank among the big regular-season lists.
Where Tom Brady's playoff stats would rank among the NFL's regular-season record lists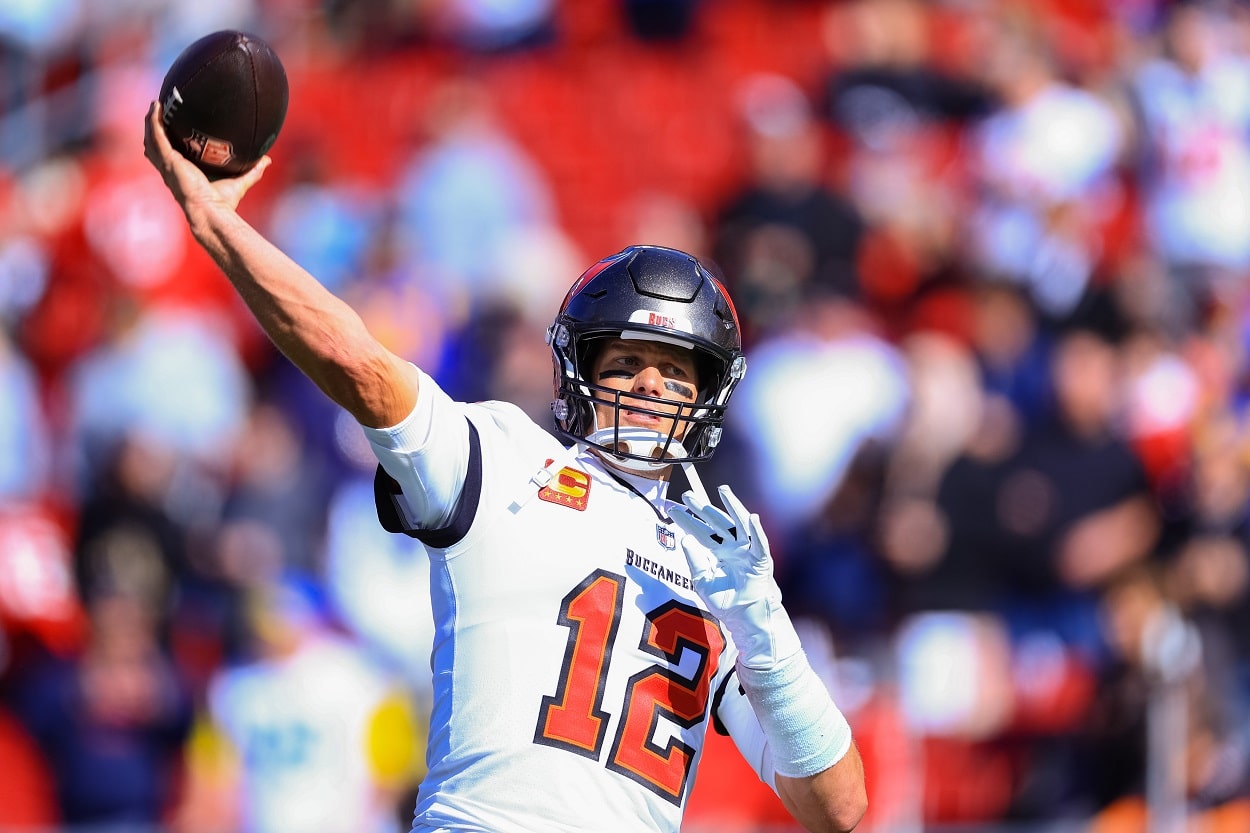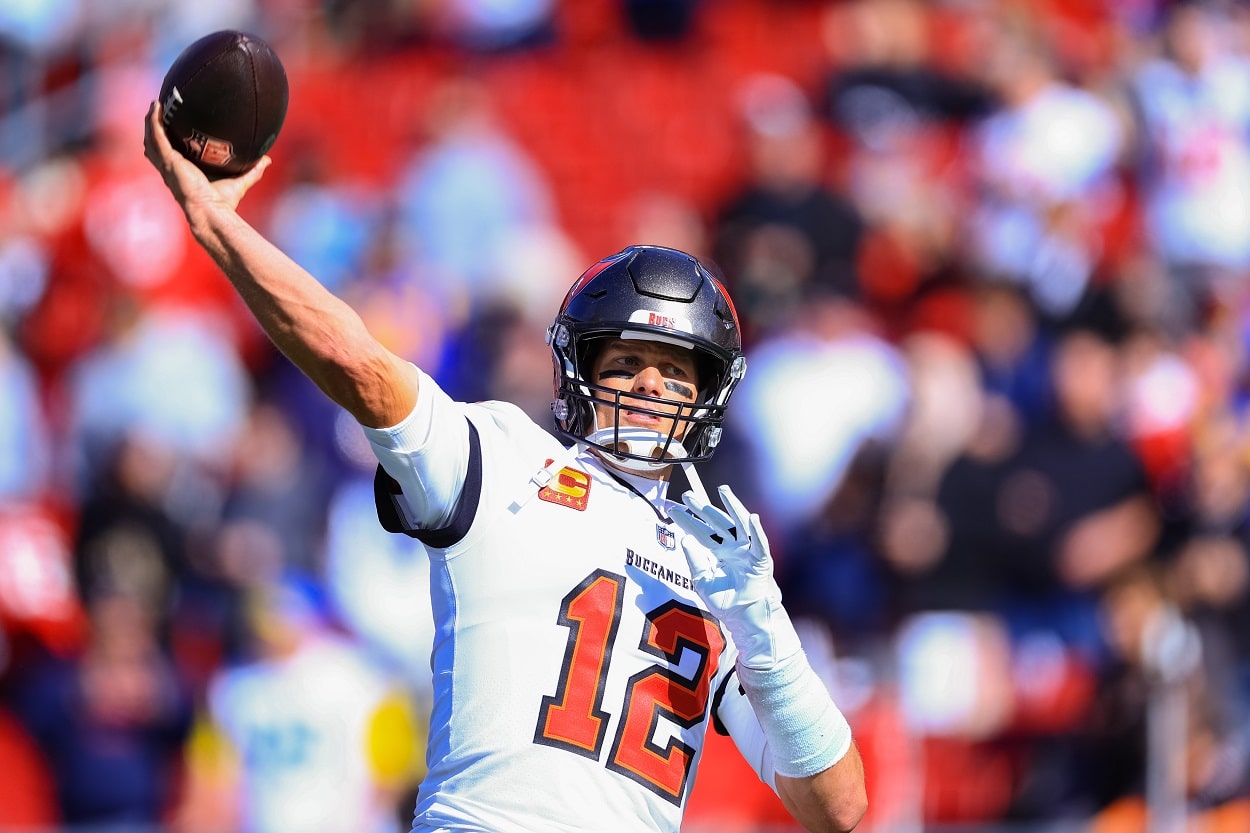 It should come as a surprise to nobody that Tom Brady has appeared in more postseason games than any player in NFL history, not just quarterbacks, with 47. That number, of course, includes his record 10 appearances in the Super Bowl. Brady's former Patriots teammate, Adam Vinatieri, is second on the list with 32 postseason games played. That's three short of the number of victories for TB12 in the playoffs, as he's 35-12 in those 47 games.
Naturally, Brady is the all-time postseason leader in both passing yards (13,049) and passing touchdowns (86). And we're talking some wide margins here. Second on the list in playoff passing yards is Peyton Manning, who threw for 7,339 of them in 27 games. Joe Montana and Aaron Rodgers are tied for second in postseason touchdown passes with 45. As I said, we're talking some wide margins and records that will likely never fall.
So now we come to the fun part. Where would Tom Brady's postseason numbers rank on the regular-season record lists? In passing yards, his 13,049 would currently rank 171st, just below fellow Michigan Wolverine Chad Henne, who's thrown for 13,290 yards in 75 career regular-season games.
As for passing touchdowns, Brady's 86 are tied for 160th with Mark Sanchez, Marc Wilson, and Doug Flutie. Sitting a few spots down in 165th is none other than Nick Foles, who's thrown 82 TDs in 68 regular-season games. That's another Super Bowl MVP, folks.
Now, 171st and 160th may not sound all that impressive. But when you take into account that more than 720 different quarterbacks have started in the NFL, it looks much better. And those 720+ are only from the Super Bowl era. So the actual number is much larger
It's just yet another example of how incredible Brady's career has been.
Stats courtesy of Pro Football Reference
Like Sportscasting on Facebook. Follow us on Twitter @sportscasting19 and subscribe to our YouTube channel.