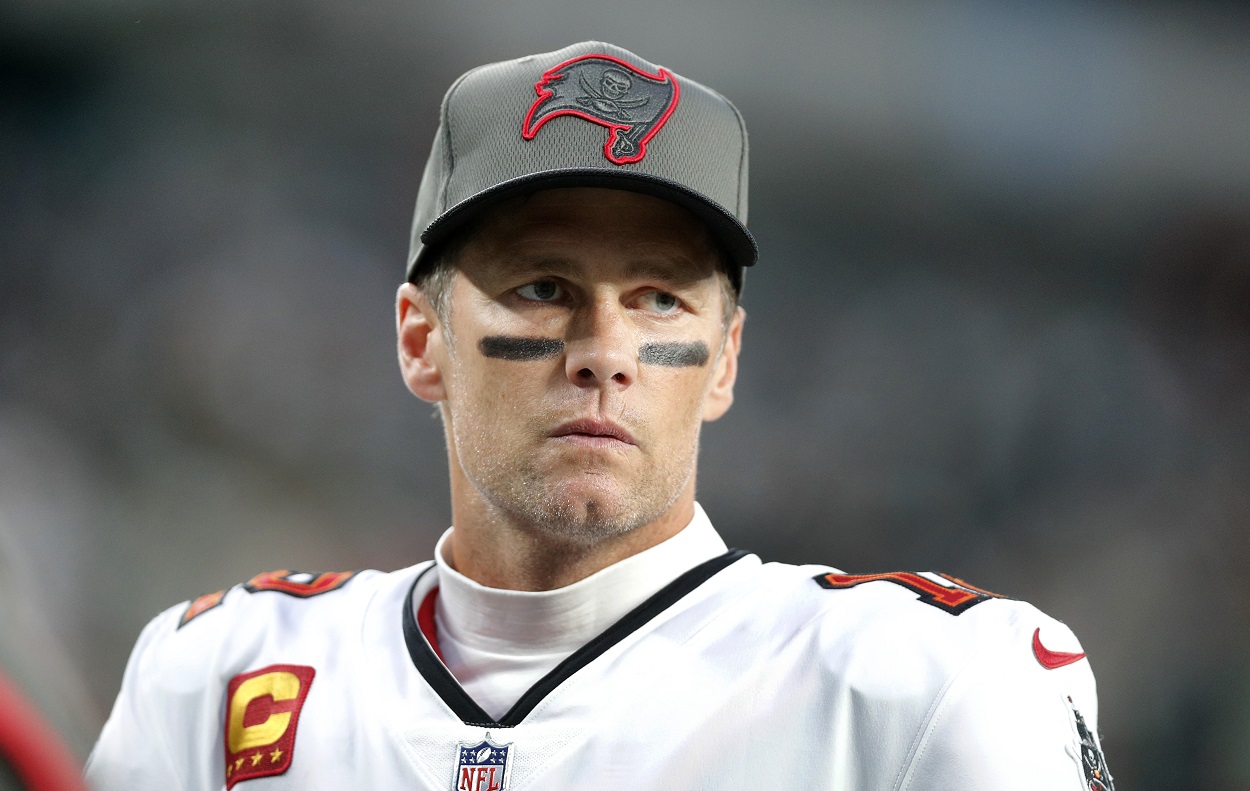 Tom Brady Torches Teams That Didn't Want Him in NFL Free Agency With the Greatest Quote of His Career
Tom Brady had a message for those who didn't want him in free agency in 2020 during the final episode of "Man in the Arena."
In March 2020, we saw something we never thought we'd see. Well, besides the global pandemic that rocked the sports world and the planet as a whole anyway. But outside of that, we saw Tom Brady hit free agency for the first time in his career and sign with an NFL franchise not named the New England Patriots as he inked a two-year deal with the Tampa Bay Buccaneers.
When Brady first announced he'd be continuing his NFL career away from Foxboro and Bill Belichick, rumors ran wild on which team he would join. The Bucs, of course, were in the conversation, but a few other teams were as well. There was talk of him heading to his home state of California to play for the San Francisco 49ers, his favorite team growing up. The Chargers were mentioned here and there as well.
At times, the Raiders were brought into the mix, as were the Titans.
Overall, however, there weren't as many teams in the mix as many, including this writer, imagined there would be. And Brady himself was apparently in that same boat, which he certainly made sure we all knew in the all-new and final episode (for now) of ESPN Films' Man in the Arena.
Tom Brady to teams who weren't looking at him during NFL free agency in 2020: "What the f*** is wrong with you?"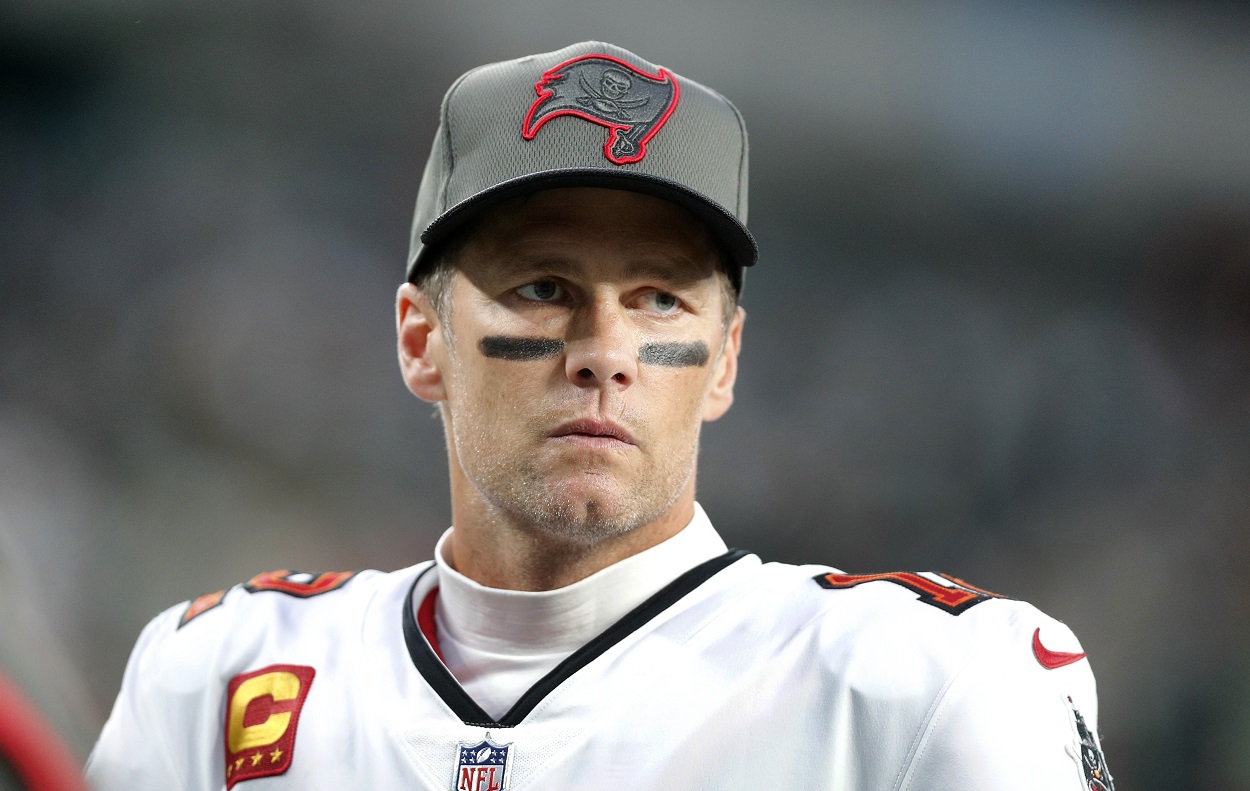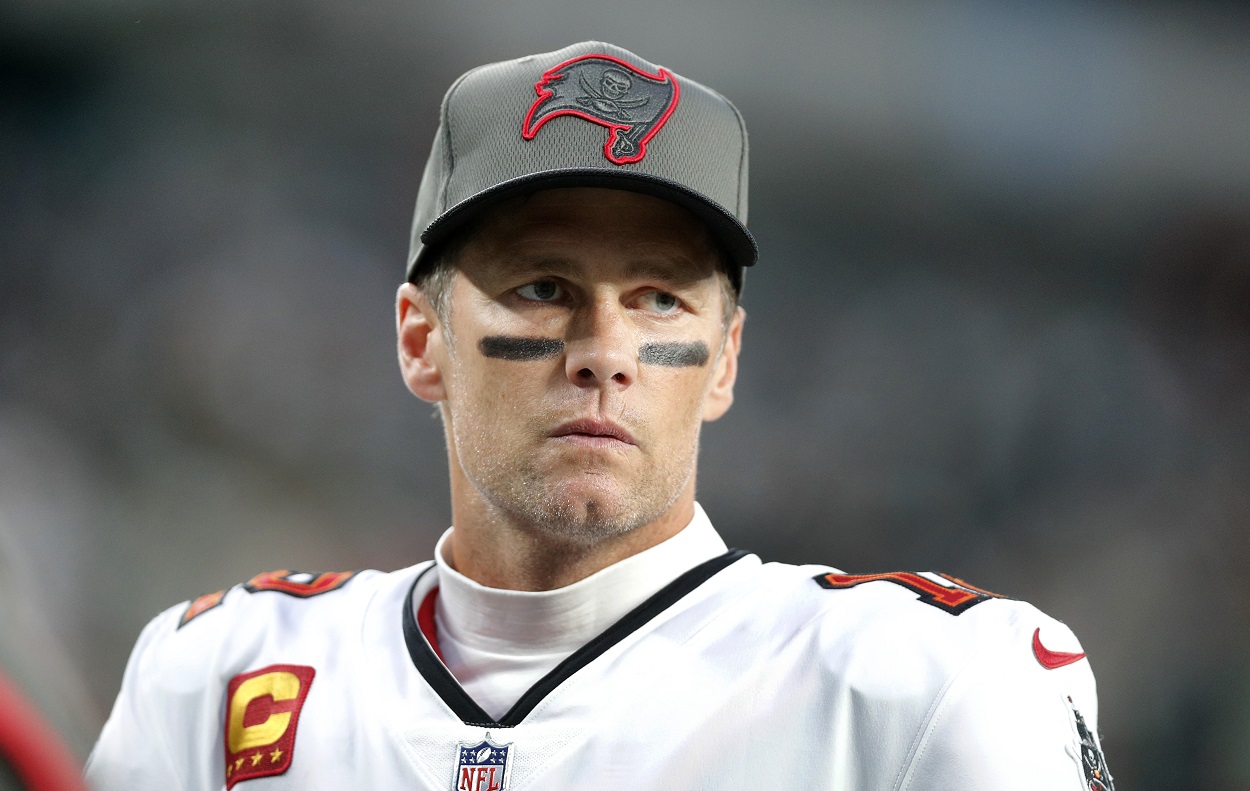 Three months after the release of the ninth episode of the ESPN+ docuseries Man in the Arena aired, the 10th and final installment finally premiered on Tuesday night.
For those who haven't watched, each episode focuses on a season in which Brady appeared in the Super Bowl. This last episode obviously focuses on the 2020 campaign, Brady's first with the Buccaneers.
But before diving into the season itself, the episode discussed his departure from New England after 20 years and six Super Bowl rings. Brady touched on being a free agent for the first time and his process of trying to match himself up with a new team.
But there apparently weren't as many teams interested in bringing the then-42-year-old into the mix. And he had a message for those franchises, and it may be the single best quote of his entire career.
"Unless you've got one of the probably top few guys, you know, I would be expecting people to be interested. In my mind, I'm thinking if you're another team and you're not interested in having me as your quarterback, like what the f*** is wrong with you?"

Tom Brady
It doesn't get much better than that, folks, which pretty much sums up TB12's career as a whole.
Brady, of course, proved to everyone in 2020 that he could win without Belichick as he led the Buccaneers to an 11-5 regular-season record, three postseason wins on the road, and the franchise's second Super Bowl title, his seventh.
The three-time NFL MVP completed 65.7% of his passes on the year and threw for 4,633 yards, good for third in the NFL, and 40 touchdowns, good for a tie for a second. Brady completed 21 of 29 passes for 201 yards and three scores with no picks in the Bucs' Super Bowl 55 win over the Chiefs, earning a record fifth Super Bowl MVP trophy.
Stats courtesy of Pro Football Reference