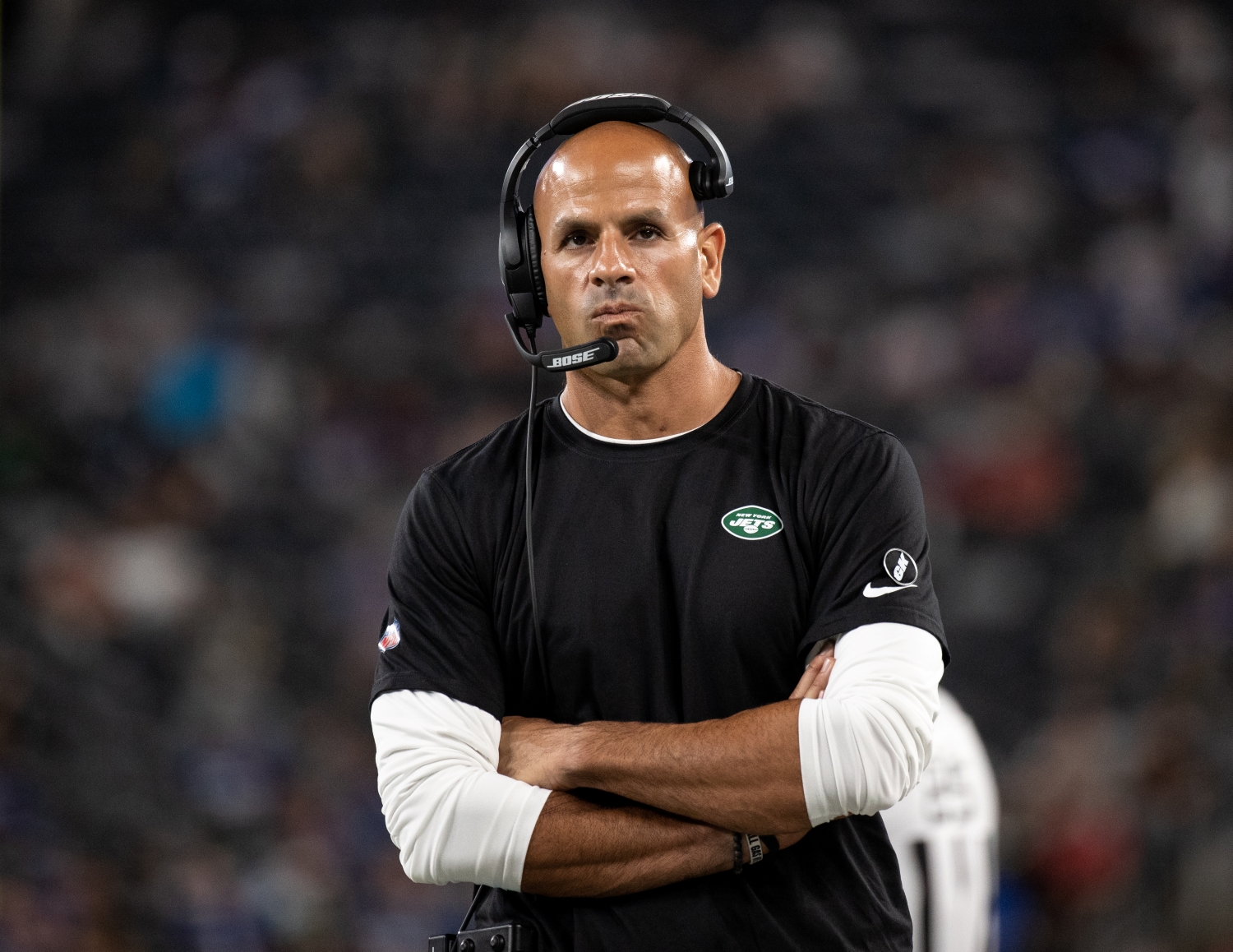 New York Jets Suffer Devastating Loss That Should Bring Up Painful Memories For First-Year Head Coach Robert Saleh
Although Carl Lawson's torn Achilles might seem like a nightmare scenario for Robert Saleh to deal with, the New York Jets head coach has plenty of experience dealing with injured players dating back to his time with the 49ers.
After watching Mike Maccagnan turn the organization into a laughingstock, the New York Jets made a significant change in 2019 by replacing him with Joe Douglas. To no surprise, it didn't take long for the first-time general manager to move on from the wildly overrated Adam Gase. And with Robert Saleh now running the show, the Jets should improve on their 2-14 record from a year ago.
Unfortunately for the first-year head coach, his team suffered a devastating loss on Thursday that should bring up some painful memories from his days with the San Francisco 49ers.
The Jets won't have their top free-agent addition on the field in 2021
Coming off a season in which they finished 26th in points allowed, the Jets went after one of the top defensive free agents on the market. With a major need for a high-impact edge rusher, they signed Carl Lawson to a three-year, $45 million contract. After entering the league as a fourth-round pick in 2017, the 6-foot-2, 265-pound defensive end racked up 20 sacks and 83 quarterback hits for the Cincinnati Bengals. Landing Lawson represented a major boost for a Jets defense that's sorely needed a No. 1 pass rusher for years.
Unfortunately for the Jets' $45 million man, he'll have to wait until next season to record his 21st career sack.
Lawson suffered what appeared to be a serious lower-body injury during Thursday's joint practice against the Green Bay Packers. According to ESPN, he ruptured his left Achilles tendon while participating in a red zone period. The 26-year-old will miss the 2021 season as a result of his latest injury setback. Lawson tore his left ACL in 2014, and he tore his right ACL in 2018.
With their biggest free-agent addition out for the year, the Jets will likely struggle to get after the quarterback again. And for Saleh, watching Lawson go down with a season-ending injury should bring up some painful memories.
The Carl Lawson injury should bring up some painful memories for Robert Saleh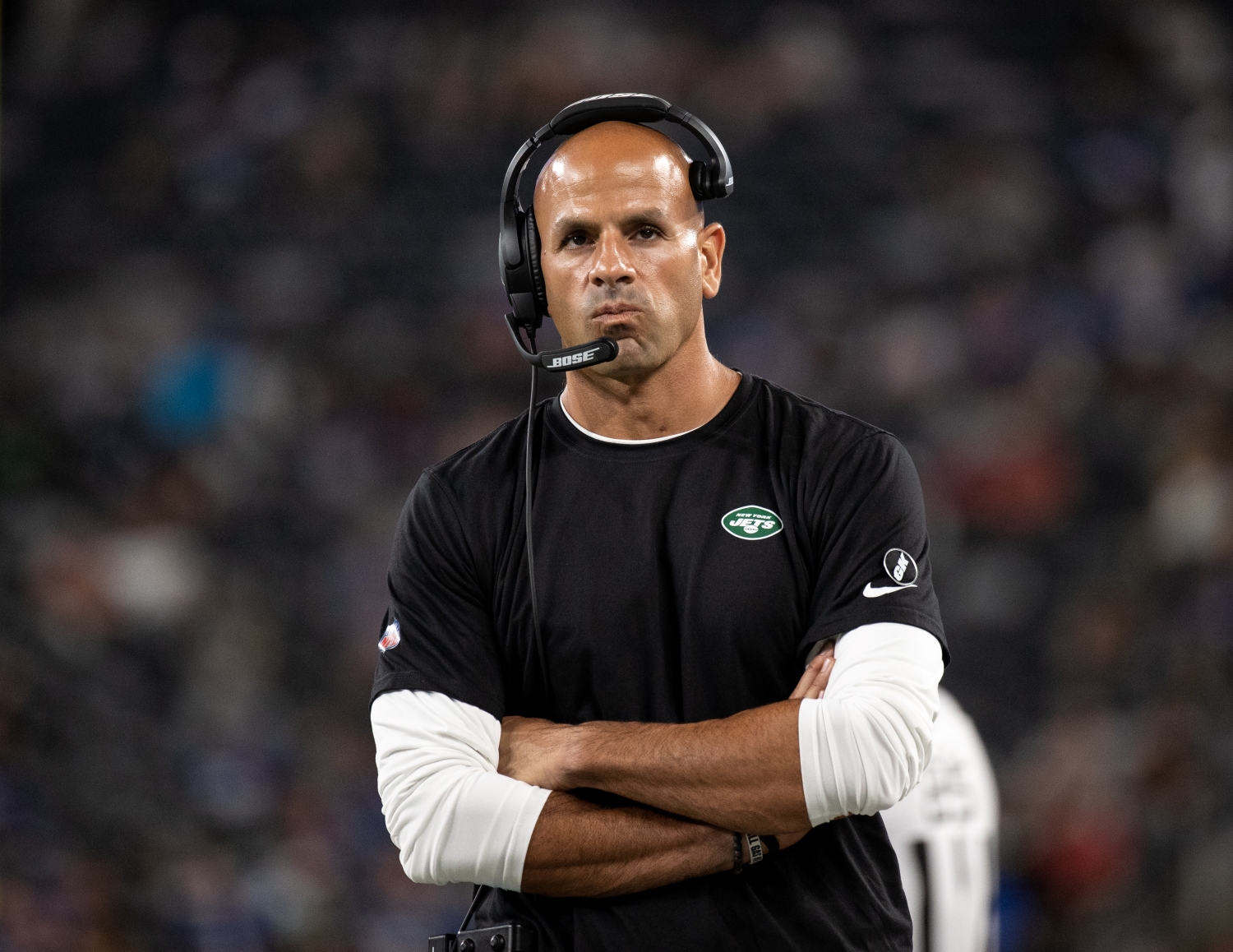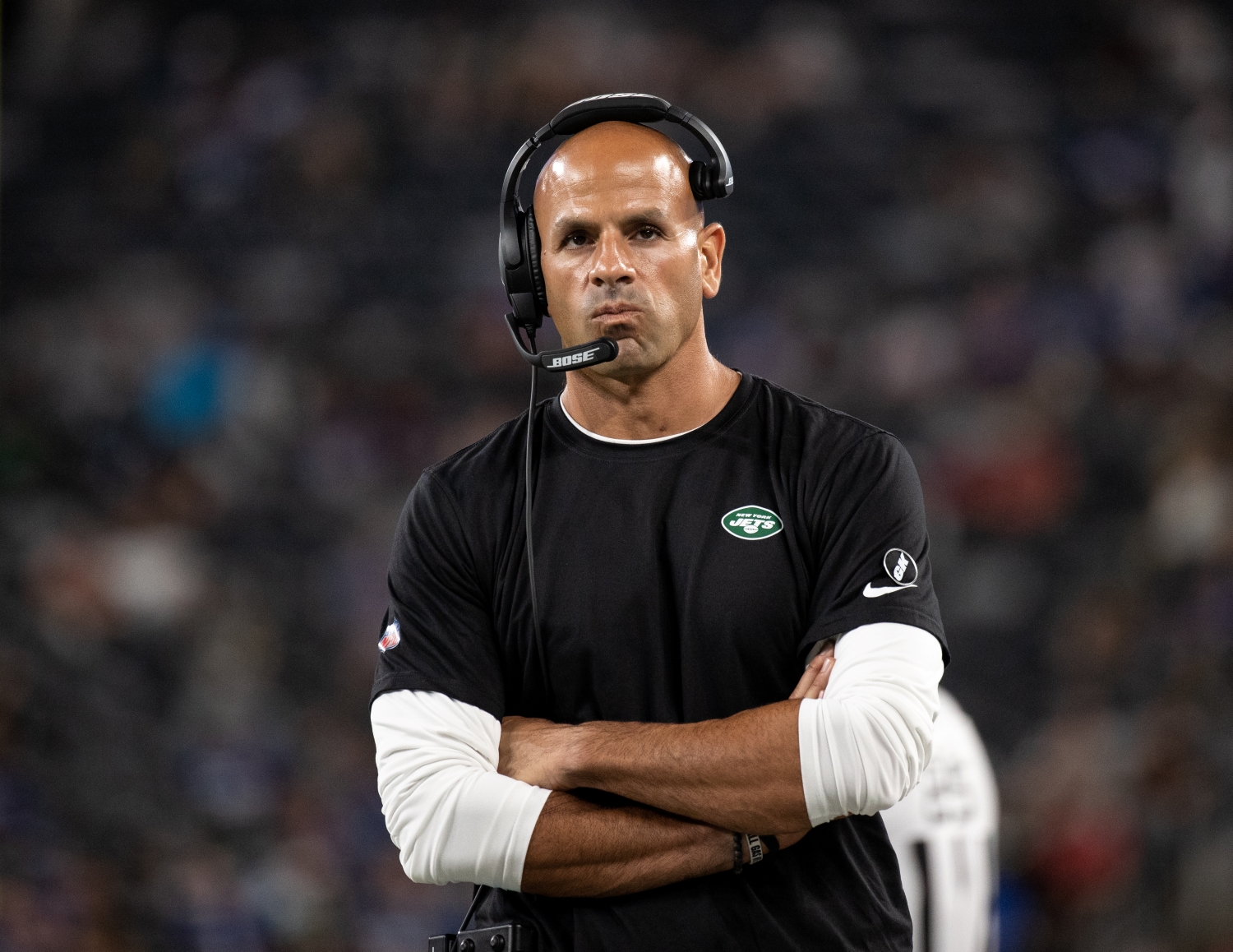 Given their need for a strong leader, the Jets unsurprisingly hitched their wagon to one of the most energetic and animated coaches you'll see on Sundays. Saleh has became something of a viral sensation for his tendency to get amped up on the sidelines. At the same time, he's earned widespread respect for his knowledge of the game and his ability to motivate and connect with players.
But during his days as the 49ers' defensive coordinator, Saleh also dealt with some significant challenges. And even though he relocated from San Francisco to New York, the 42-year-old will once again have to find a way to overcome a significant personnel loss.
The 49ers ranked fifth in total yards allowed in 2020 under Saleh's watch. Of course, they did so without the services of star defensive end Nick Bosa, who tore his ACL in Week 2. San Francisco also had to overcome the losses of Solomon Thomas, Dee Ford, Richard Sherman, and Ezekiel Ansah. Still, that didn't stop Saleh's unit from finishing a respectable 17th in points allowed.
Losing Lawson should remind Saleh of what he experienced last year with the 49ers. With Bosa sidelined for the majority of the season, he had to find a way to coax production out of less talented players. It looks like Saleh will have to take that same approach in his first season with the Jets.
Not exactly an ideal start to his tenure, right?
What should be considered a successful season in the first year of the Saleh era in New York?
With Lawson out for the year, the Jets no longer look capable of taking a substantial leap forward on defense.
Will they be better simply because of Saleh's presence?
Absolutely.
Should fans still expect to see some struggles?
Without a doubt.
Simply put, the Jets don't have many proven playmakers on that side of the ball. Quinnen Williams looks like a budding star, but his job certainly won't be easier without Lawson commanding attention from offensive linemen. Meanwhile, four-time Pro Bowl linebacker C.J. Mosley has appeared in two games since he signed a five-year, $85 million free-agent deal in 2019.
So, what should be considered a successful season for Saleh?
First, it all comes down to Zach Wilson's development. The team needs to do everything possible to put the talented quarterback in a position to succeed over the long haul. If Wilson shows solid command of the offense and stays healthy, the Jets should be thrilled.
As for the defense? It's tough to see New York becoming a league-average unit without Lawson lining up on the edge. If Saleh manages to turn the Jets into a top-20 defense, that should be considered a win given the team's uninspiring depth chart.
Ultimately, it makes little sense to set high expectations for the first year of the Robert Saleh era. With Carl Lawson sidelined until 2022, the Jets seem destined for another losing season.
At least there's always next year.
All statistics courtesy of Pro Football Reference. All contract data courtesy of Spotrac.