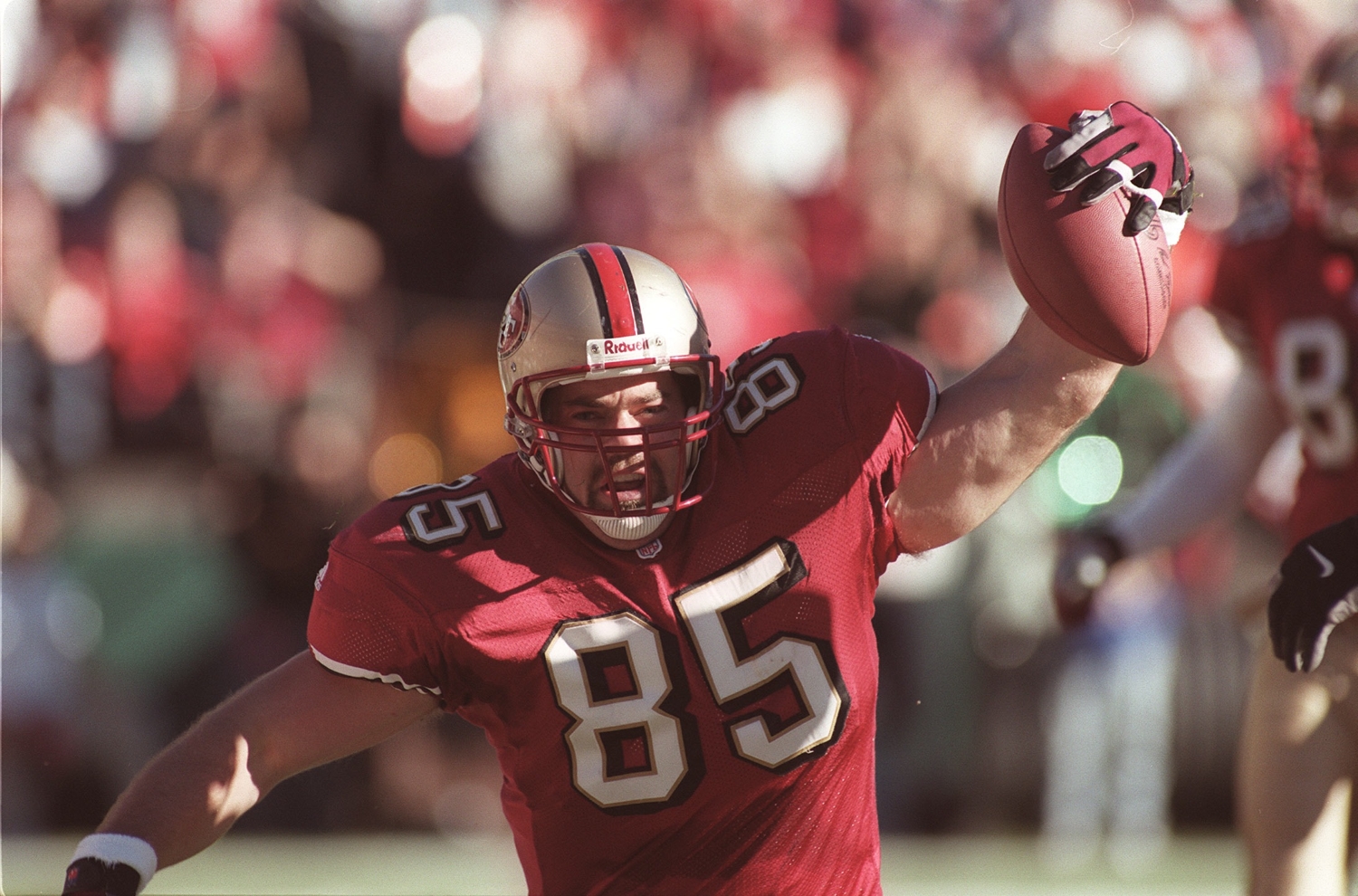 San Francisco 49ers Suffer Heartbreaking Loss With Death of Tight End Who Risked His Life by Playing With Punctured Lung and Broken Ribs
The San Francisco 49ers suffered a heartbreaking loss on Friday with the death of former tight end Greg Clark, whose legendary toughness was on full display when he played a game with a punctured leg and broken ribs.
Greg Clark didn't enjoy a particularly long NFL career, but he did get to play alongside a few all-time greats with the San Francisco 49ers. Some of his teammates included Steve Young, Jerry Rice, Terrell Owens, and even longtime Minnesota Vikings star Chris Doleman. Although he arrived a few years too late to experience winning a Super Bowl title, Clark still got to enjoy the thrill of competing in the playoffs during his first two seasons in San Francisco. 
But just three months after his 49th birthday, the former NFL tight end took his last breath. Clark's death represents a heartbreaking loss for a 49ers organization that saw his career come to an abrupt end due to injuries. At the same time, his passing gives fans a chance to reminisce about a player who put his toughness on full display by refusing to let a punctured lung and broken ribs prevent him from doing his job.
San Francisco suffers heartbreaking loss with the death of Greg Clark
The 49ers organization and the NFL community as a whole suffered a tragic loss this week. On Friday, Greg Clark's family shared some devastating news about the retired tight end.
"It is with great sadness we announce the unexpected passing of Greg Clark, 49, cherished husband, father, son, brother, and friend to so many," their statement read. "Greg was a dedicated family man who was successful at everything he did, from his academic and athletic achievements as a Stanford scholar-athlete to his role as tight end for the San Francisco 49ers, to the creation of a successful real estate platform throughout the Bay area. Most importantly, he was a cherished and dedicated father of three sons, and a loving husband to his wife of 23 years."
Clark's cause of death did not get disclosed. However, his family expressed concerns about a potential tie to chronic traumatic encephalopathy (CTE), a degenerative brain disease that's been linked to repeated head injuries, including concussions.
"His recent suffering from CTE symptoms cannot extinguish the breadth and depth of his impact on us and others, and we are forever grateful for the time we have had with him," the statement read. "It is our hope that through further research we can gain more knowledge surrounding CTE."
The late NFL player nearly lost his life during a game against the Minnesota Vikings in 1999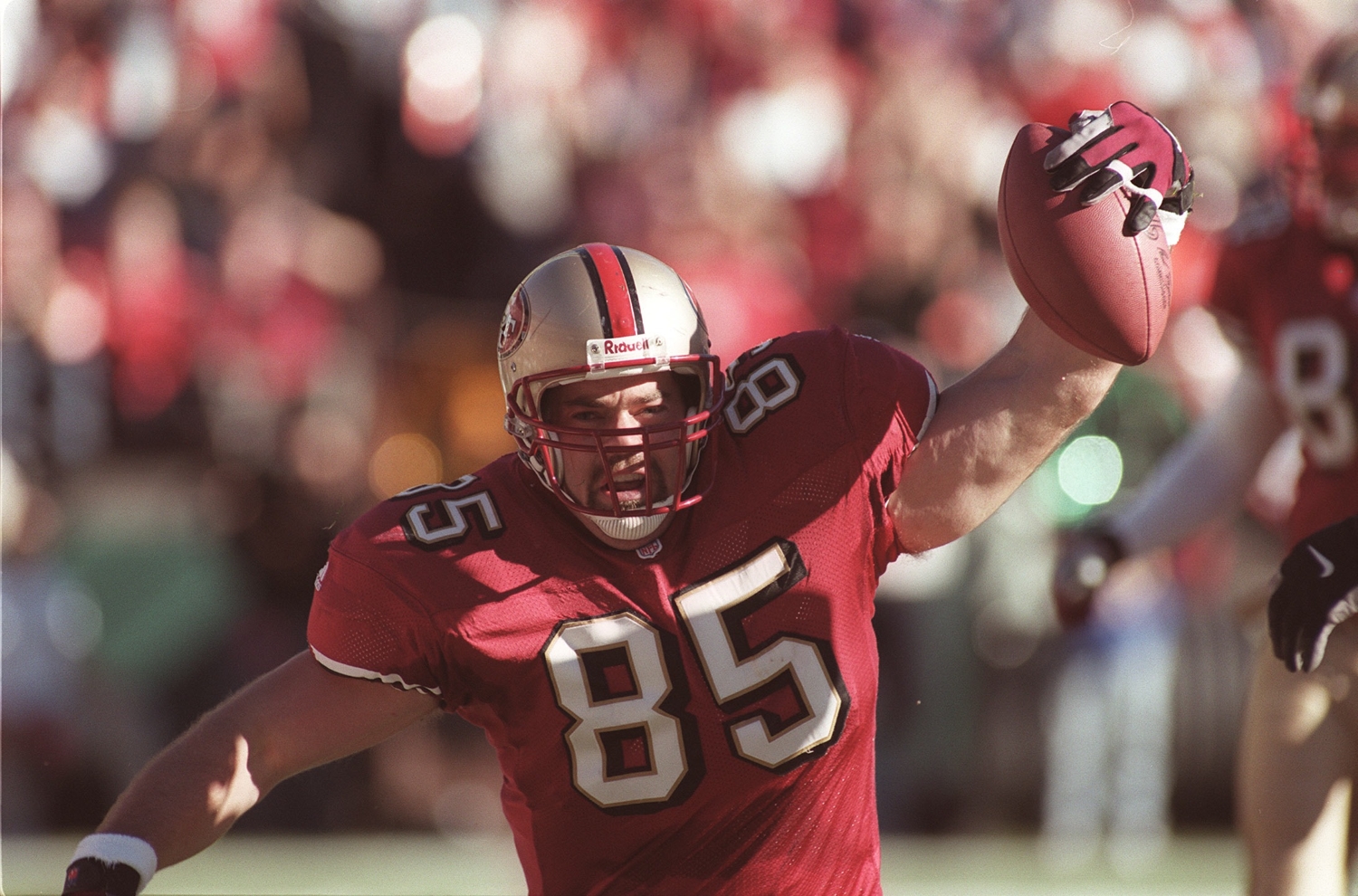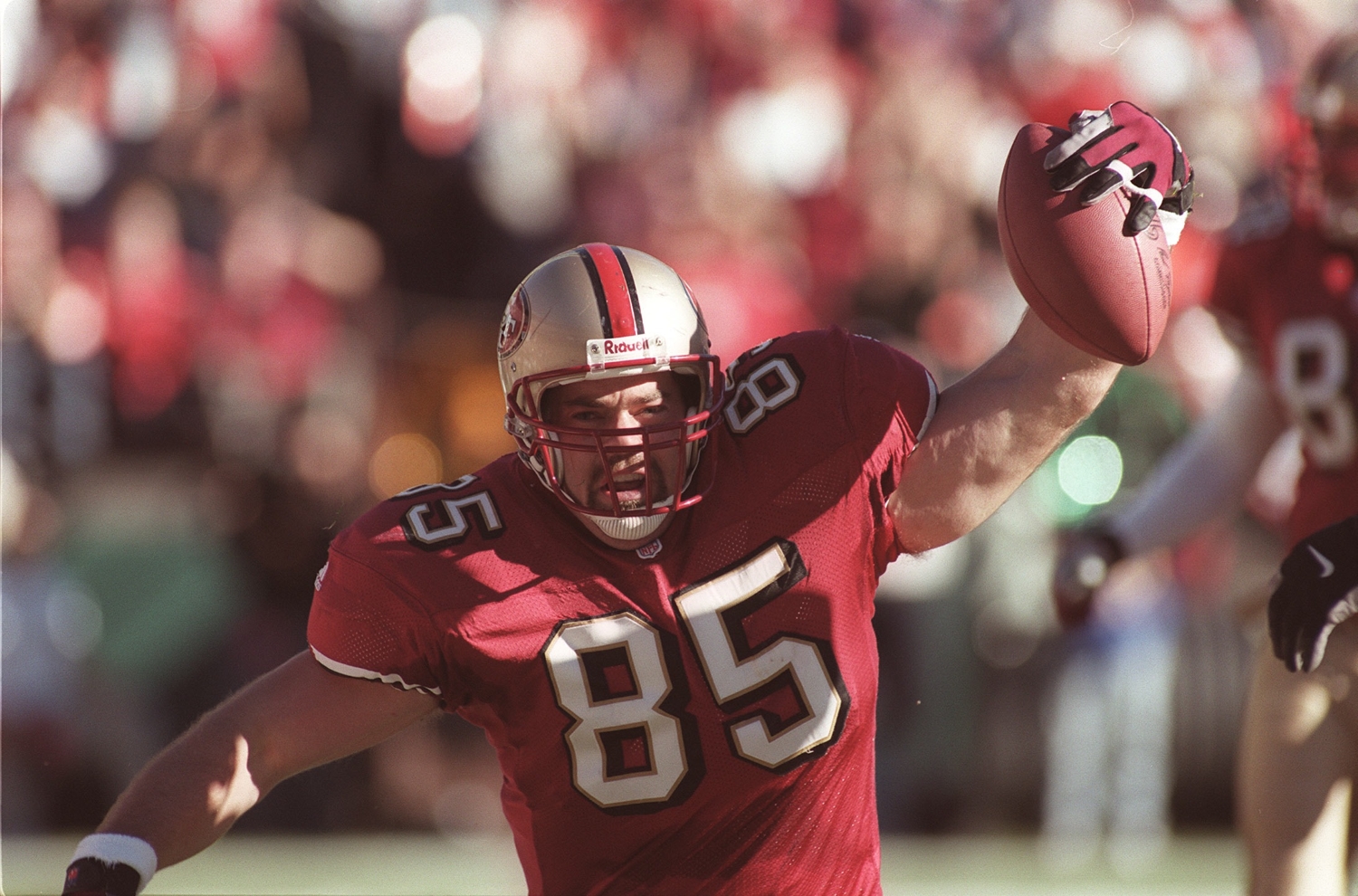 A third-round pick in the 1997 NFL Draft, Clark quickly gained a reputation as one of the league's best blocking tight ends. At 6-foot-4, 251 pounds, he utilized his size and physicality to dominate defensive ends and linebackers in the running game. In his third year with the 49ers, Clark became a more integral part of the passing game. However, his breakout 1999 season also included some particularly painful moments.
The hard-nosed tight end sustained five broken ribs during a preseason game against the Seattle Seahawks, which forced him to the first three weeks of the regular season. Seeking some relief for his discomfort, he almost lost his life due to a massive mistake made by a member of the 49ers' medical staff.
Before an Oct. 24 game against the Minnesota Vikings, Clark received a pain-killing injection for his ribs. However, his lung got punctured in the process.
"I'd been complaining pretty early on that either someone spiked the water or the towels got washed weird because I could taste that lidocaine or novocaine, whatever they use," Clark told Matt Maiocco of NBC Sports in September 2020. "But when they injected that, it obviously went to my lungs."
Despite not feeling 100% right, Clark gutted through the game until it became too much to bear.
"I said, 'I'm dying out there,'" he recalled. "He looked at me, and he could tell by the color of my lips, 'Hey, we need to get an X-ray right now.'"
Clark got rushed to a nearby hospital and eventually received the treatment he needed to allow his lungs to heal. He only played one more year in the NFL before injuries forced him to retire.
Where does Clark rank among the best tight ends in 49ers history?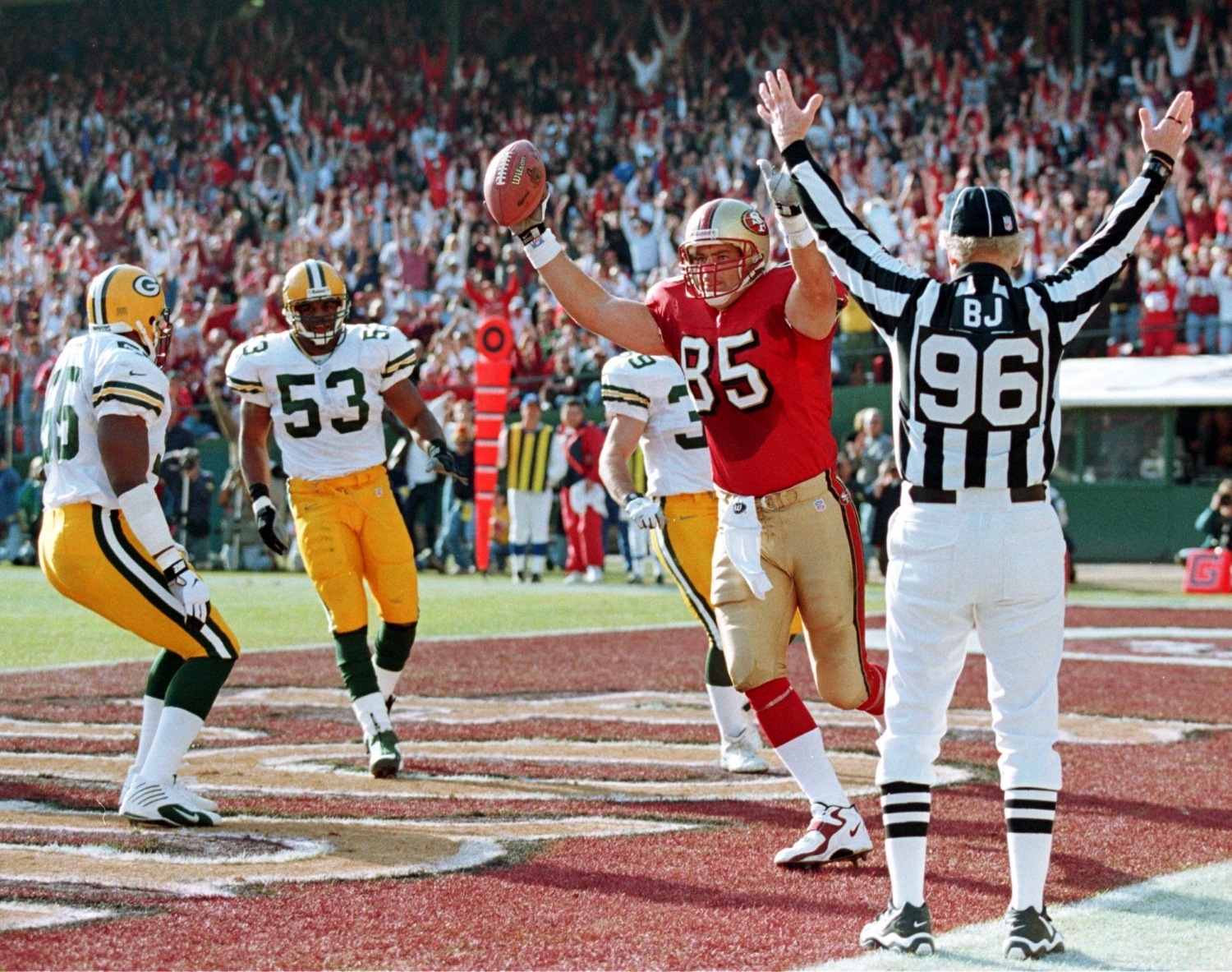 Could Clark have become a legend in San Francisco? It's fair to wonder what his resume would look like if he had been able to extend his career into his 30s. He had the physical talent and drive needed to dominate on Sundays, so it's a shame he didn't get the opportunity to showcase his skills for a longer period.
So where exactly does Clark rank in terms of the best tight ends in 49ers history?
You certainly won't find his name at the top of the list, but he deserves to get mentioned in the top 10.
Current starter George Kittle should claim the No. 1 spot one day, but he still needs to put up a few more years of elite production to knock Brent Jones and his 417 career receptions off his throne. Meanwhile, Vernon Davis (55 TD receptions in 139 games) and Russ Francis (186 receptions in 75 games) both clearly rank ahead of Clark.
Still, the fact he warrants mention despite only playing four years for the 49ers shows how much respect Greg Clark deserves for what he did both on and off the field.