Larry Fitzgerald Makes Declaration About His NFL Future That Won't Erase Concerns for Cardinals Fans About What Lies Ahead
Arizona Cardinals fans have seen Larry Fitzgerald accomplish some incredible feats over the years. And by establishing a reputation as one of the NFL's best receivers early in his career, the sure-handed wideout put himself on a path to the Pro Football Hall of Fame. 
But at 37 years old, the legendary wideout no longer seems like a lock to continue earning a living by running routes and catching passes. Unfortunately for Cardinals fans, Fitzgerald made a declaration about his NFL future on Friday that won't erase any concerns about what lies ahead for the greatest player in franchise history.
Larry Fitzgerald had the least productive season of his legendary NFL career in 2020
From 2005-11, Fitzgerald may have been the NFL's best overall wideout. He topped 1,000 receiving yards in all but one of those years, and he led the league in touchdown receptions in back-to-back seasons (2008-09). Plus, his four-game playoff run in 2008 (30 catches for 546 yards and seven touchdowns) may have been the best postseason stretch by a pass-catcher in league history.
Although he's lost a step or two over the years, Fitzgerald has still been a productive player into his 30s. In fact, he earned three straight Pro Bowl trips from 2015-17 by averaging 108 catches for 1,131 yards per season.
However, the future Hall of Famer hasn't made quite the same impact in recent years. His yards-per-catch average went from 11.1 in 2015 to a career-low 7.6 in 2020. Plus, he finished with his fewest catches (54) and receiving yards (400) since he entered the NFL as a first-round pick in 2004. And after playing all 16 games for five consecutive seasons, Fitzgerald only made 13 appearances for the Cardinals last season.
With his 38th birthday right around the corner (Aug. 31), the Minnesota native obviously doesn't have much tread left on the tires. So it certainly wouldn't be a surprise if Cardinals fans already saw Fitzgerald make his final catch as an NFL player.
Fitzgerald's declaration about his NFL future won't erase concerns for Cardinals fans
Currently a free agent, Fitzgerald has the chance to continue his career wherever he wants. While it would be a mild upset to see him in anything but a Cardinals uniform, the reality remains that the legendary wideout can take his talents wherever he sees fit.
Of course, that depends on whether Fitzgerald wants to keep playing football. After spending the last 17 years catching passes for a living, nobody would blame him for wanting to do something different. So what exactly does Fitzgerald see in his future?
During an interview with Rachel Nichols on ESPN on Friday, he failed to give a definitive answer about whether he will play the upcoming season.
"I haven't decided anything," Fitzgerald explained. "Training camp starts in a few weeks. I'm excited. It's going to be another great year for the NFL."
The fact he has yet to decide about returning for his 18th season in Arizona doesn't sound promising at all. It takes 100% commitment to get through the grind of playing pro football, and nobody knows that better than Fitzgerald. If he still doesn't know whether he wants to play, does it seem likely that he will find the urge to return in the coming weeks? Or did his comment about it being "another great year for the NFL" hint that the league will move forward without him? Either way, his non-committal stance won't erase any concerns for Cardinals fans about what lies ahead for a player who's spent his entire career with the Arizona-based franchise.
Retirement may not be such a bad idea for the future Hall of Famer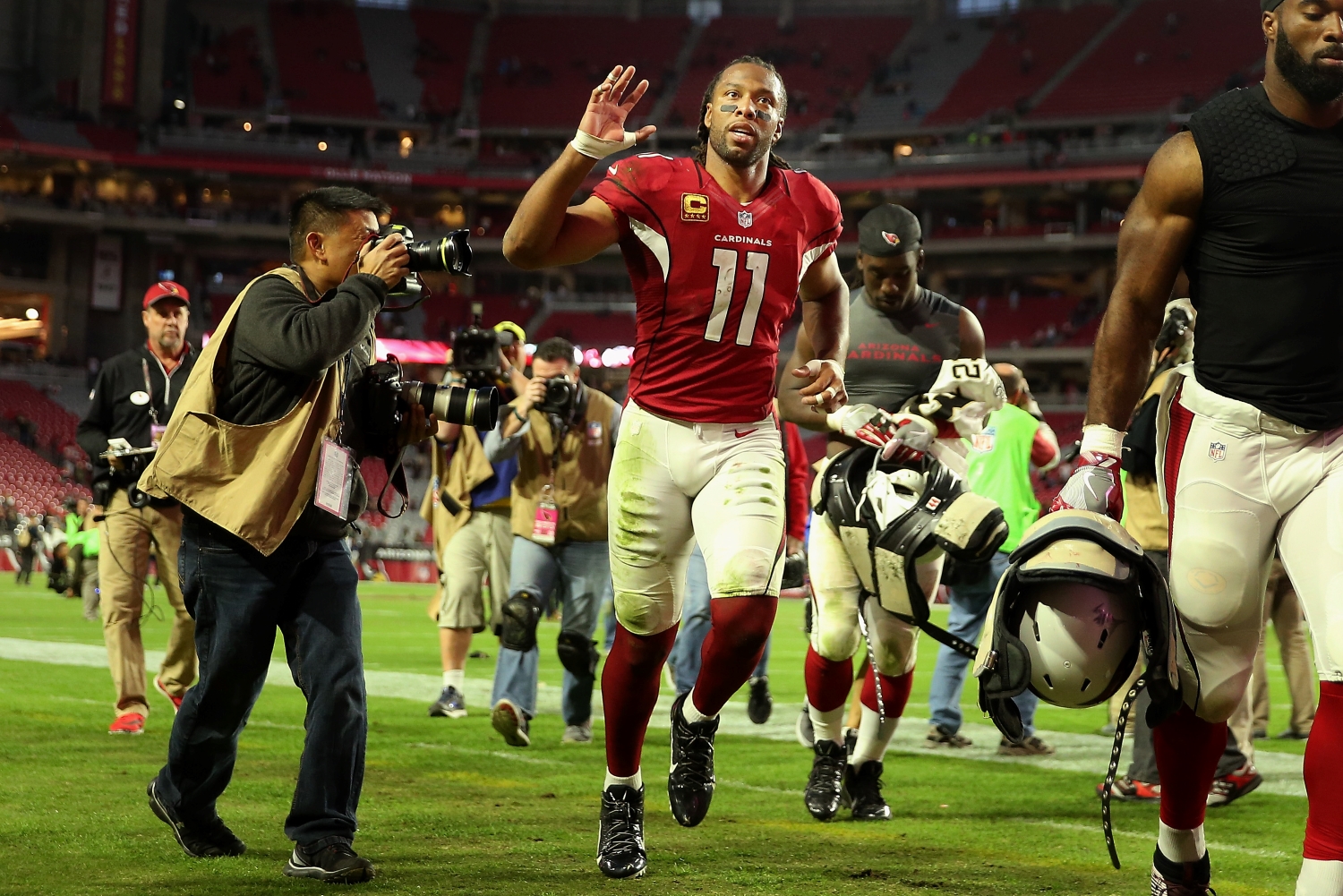 Should Fitzgerald even want to come back for another NFL season?
On one hand, it makes sense for him to give it one more go. After all, he's never won a Super Bowl title. He doesn't have any other holes on his resume, so the allure of winning a ring may still motivate Fitzgerald enough to sign another one-year contract.
However, he needs to think twice before committing to playing for the Cardinals again. Sure, Arizona has some intriguing pieces on offense in Kyler Murray and DeAndre Hopkins. And Chandler Jones, Isaiah Simmons, and 2021 first-round pick Zaven Collins make for a frightening group of linebackers. But the Cardinals have a top-heavy roster that will depend on aging, injury-prone versions of A.J. Green and J.J. Watt to play major roles. Meanwhile, they also play in arguably the best division in football. The Seattle Seahawks, Los Angeles Rams, and San Francisco 49ers all have talented rosters and well-stocked coaching staffs, which makes Kliff Kingsbury's job much more difficult.
Fitzgerald's chances of securing that elusive Super Bowl ring with the Cardinals simply aren't strong. So if he's already on the fence about putting his body on the line for another year, the fact Arizona doesn't look like a top title contender should help seal the deal.