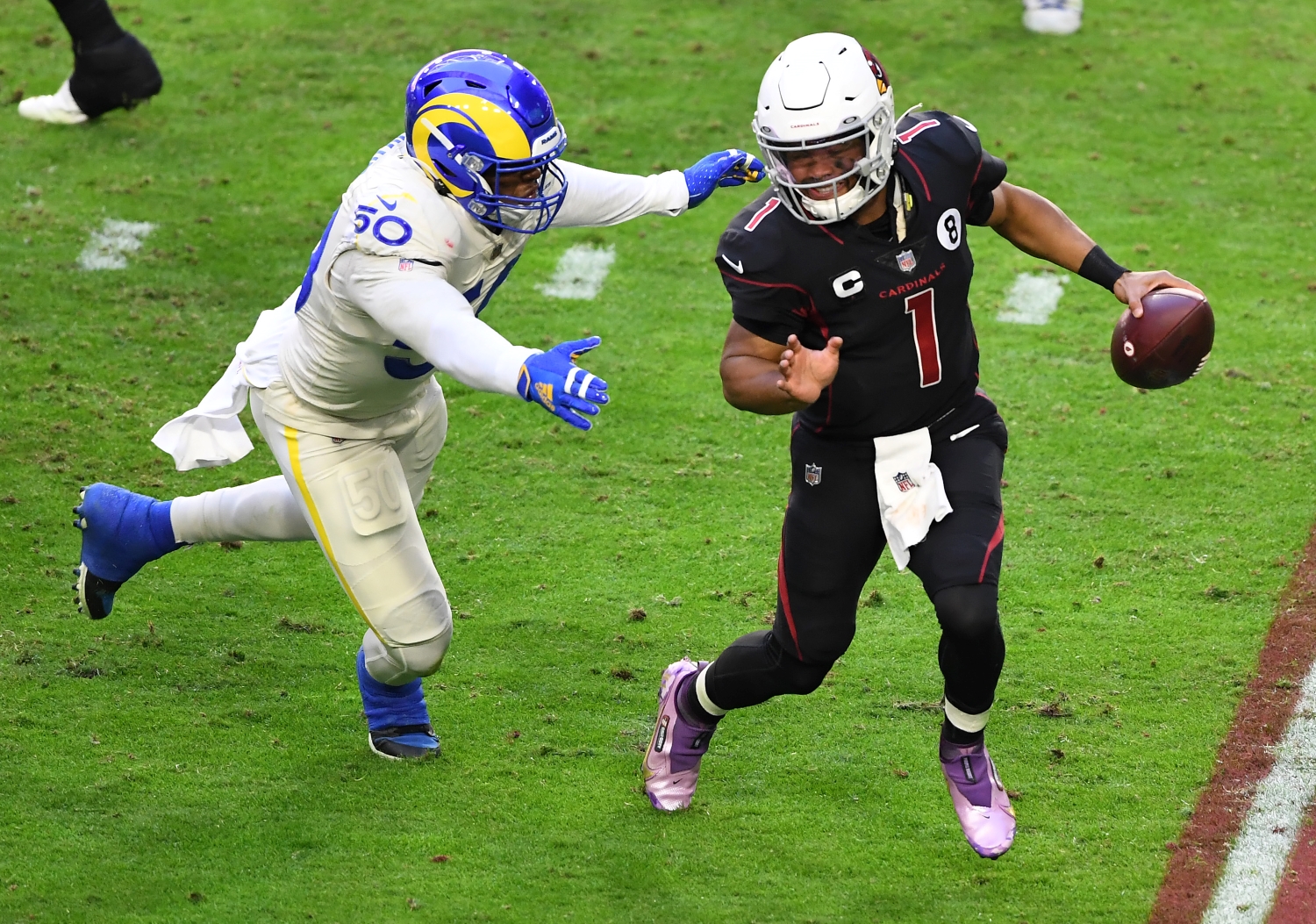 Kyler Murray's Latest Comments Should Give Cardinals Fans Serious Concerns About His NFL Future
Arizona Cardinals fans should be seriously concerned about Kyler Murray's future in pro football based on his recent comments.
If Kliff Kingsbury plans on coaching the Arizona Cardinals beyond the 2021 season, he needs Kyler Murray to take his game to another level. And in many respects, the fate of the franchise rests almost entirely on a quarterback who tips the scales at 5-foot-10, 207 pounds.
But as much as Cardinals fans want to believe in Murray's ability to lead the team to a Super Bowl title one day, his latest comments should raise some serious concerns about his NFL future.
Kyler Murray still has room to grow heading into his third NFL season
Murray set a high bar for himself heading into the 2020 season. After getting drafted first overall in 2019, the former University of Oklahoma star captured NFL Offensive Rookie of the Year honors. However, he didn't make as big of a leap as most people expected in his second year in the league.
Murray's completion percentage went from 64.4 to 67.2. He threw 26 touchdowns — six more than he did as a rookie. He totaled 3,971 passing yards on 558 passing attempts. And Murray also racked up 819 rushing yards and 11 touchdowns on an eye-popping 133 carries.
Yet, the Cardinals posted a disappointing 8-8 record and missed the playoffs for the fifth straight year. Kingsbury's offense only jumped up three spots in scoring (16th in 2019; 13th in 2020) despite finishing sixth in total yards.
Meanwhile, Murray committed nine fumbles, threw 12 interceptions, and couldn't sustain a high level of play for an entire season. Other than a brilliant Week 14 showing against the Philadelphia Eagles (406 passing yards, four total touchdowns), he mostly got held in check during the Cardinals' final six games. Murray had three games in which he didn't throw a single touchdown pass, and Arizona unsurprisingly went 2-4 down the stretch.
The quarterback's latest comments should give Cardinals fans serious concerns about his future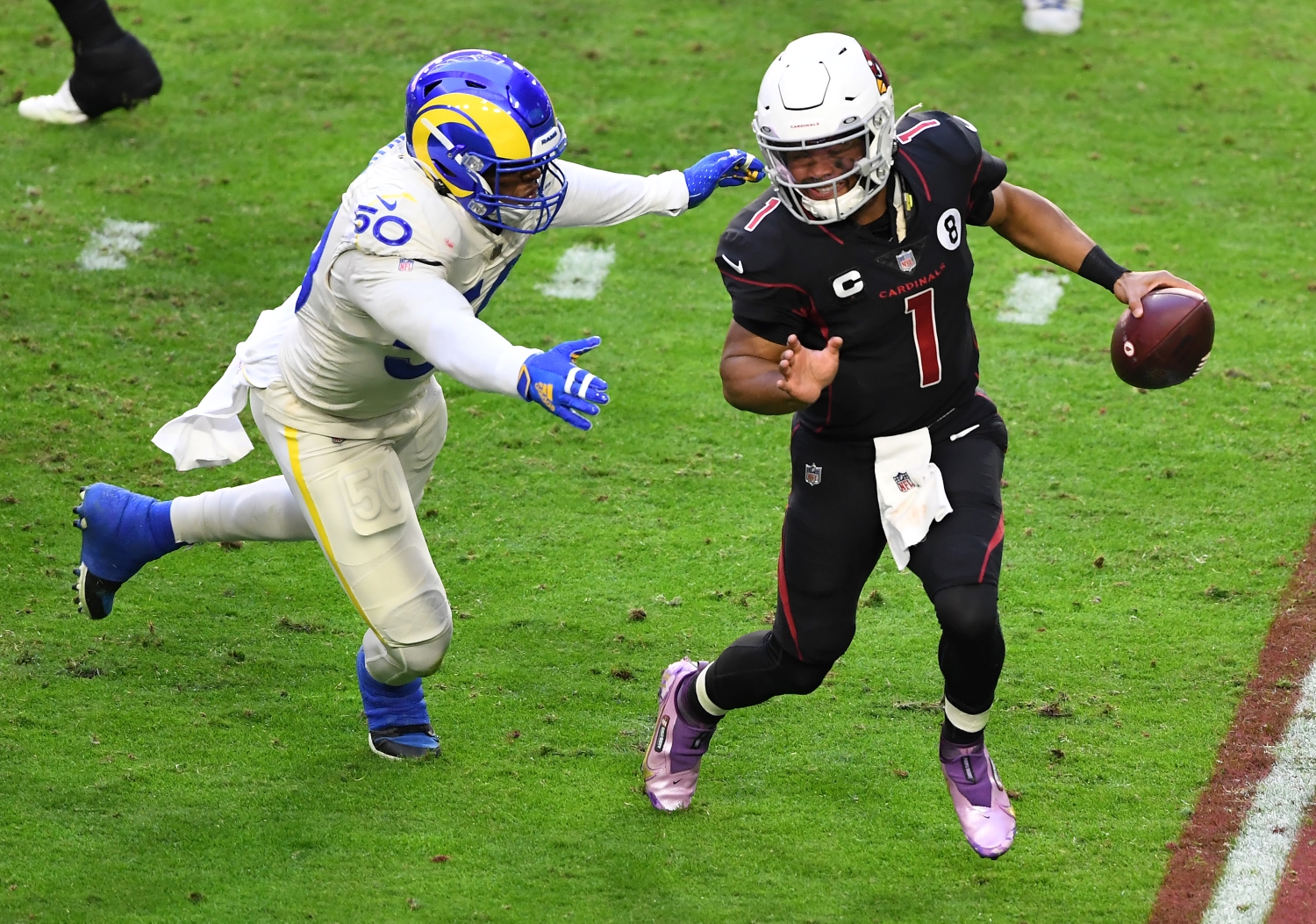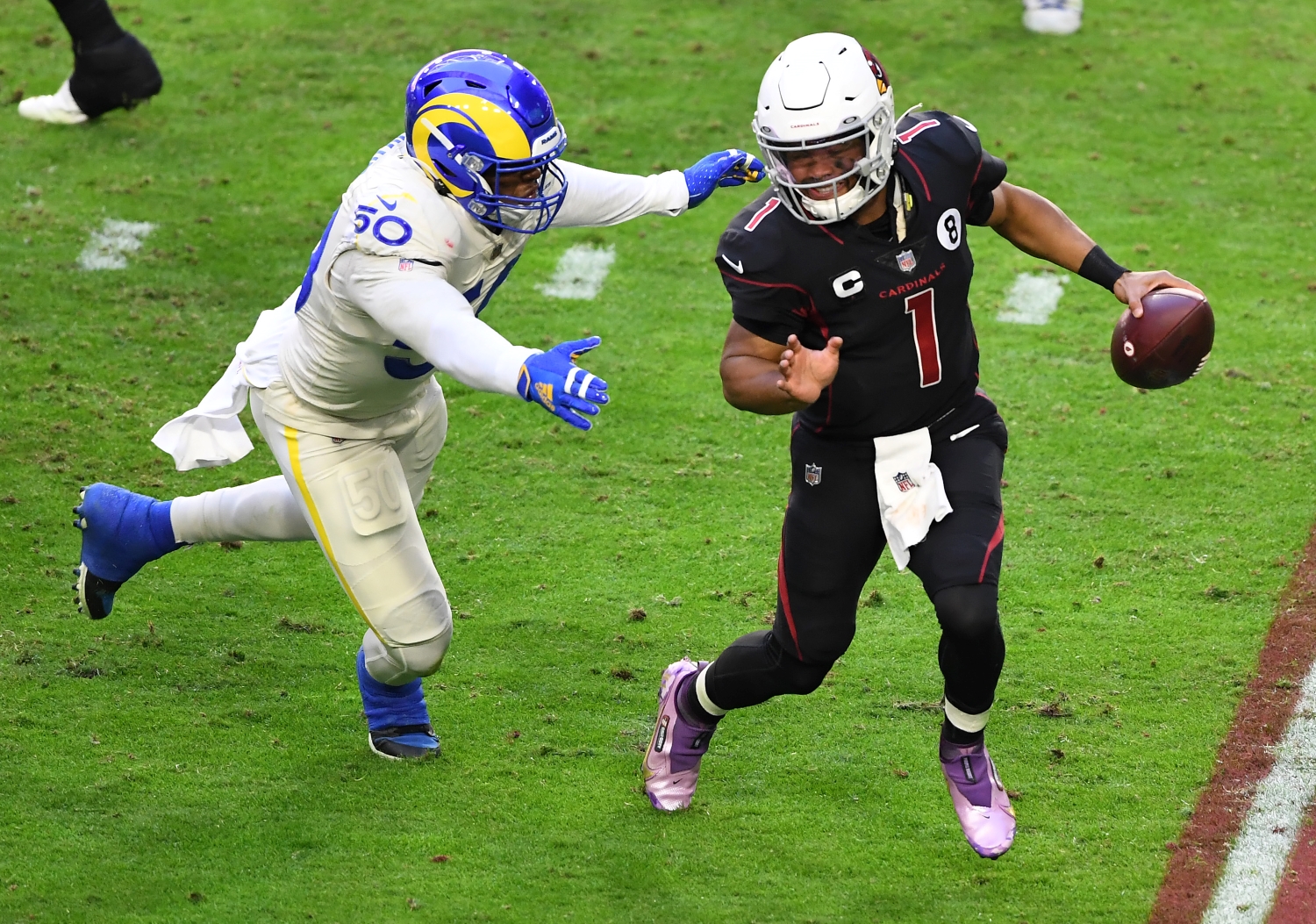 At one point in his athletic career, Murray looked bound to play baseball. The Oakland Athletics drafted him ninth overall in the 2018 MLB draft, which created understandable speculation about his football future.
Obviously, though, Murray committed to playing quarterback for a living.
At least, that's the case right now.
Despite the fact that he's clearly the most important player on the team, the Cardinals' rising star refuses to give up on the idea of stepping into the batter's box again.
"I know everybody around [the organization] probably feels different about it," Murray said, according to Arizona Cardinals senior writer Darren Urban. "But me personally, I played the game my whole life. If I ever had the opportunity, for sure, I would definitely go for it. What are we talking about? I'm sure anyone asking me about it would [take that opportunity] too. I'm not trying to start anything. I'm just talking."
Given his value to the franchise, Murray shouldn't even be thinking about playing another sport. The Cardinals need him to focus on doing everything possible to win Super Bowl titles, not World Series trophies. Leaving that door open (even just a little bit) allows the conversation about Murray bolting to play baseball to persist. Considering he clearly has a long way to go to live up to being the No. 1 overall pick, that shouldn't make Cardinals fans feel more secure about his future.
Arizona can't afford to abandon running the ball with Murray
In addition to the baseball topic, Murray also raised doubts about his football future by talking about one of the key parts of his game: running the ball.
The third-year pro spoke with reporters after Thursday's practice, and his comments about changing his playing style shouldn't sit well with Cardinals fans.
"Honestly, the way I see it is, my legs should be a luxury," Murray said, according to Arizona Cardinals writer Kyle Odegard. "And it kind of wasn't like that last year. It was me having to run for us in a sense. Once my shoulder was banged up and I wasn't trying to put myself out there and take those hits, we hit a lull. Honestly, I think it was a lesson for us. We can't be one-dimensional. We've got to be better in all aspects of the game."
A luxury?
If the Cardinals wanted a pocket passer, they could have kept 2018 first-round pick Josh Rosen. Instead, Kingsbury hitched his wagon to Murray because he has the dynamic athleticism to operate his RPO-heavy offense.
Does Arizona want Murray taking off all the time?
Of course not.
But his speed and explosiveness separate him from just about every other NFL quarterback not named Lamar Jackson. To treat his legs as "a luxury" would take away a key element of Arizona's offense.
Murray also didn't do himself any favors by the way he described the situation with his shoulder. While no quarterback wants to take hits, it takes mental and physical toughness to last in the NFL. If Murray was healthy enough to play all 16 games, it's fair to wonder whether he should have been on the field if his shoulder was truly that limited. Otherwise, his comments could be viewed as another reason to question his ability to get through the grind of playing pro football.
Then again, there's always baseball.