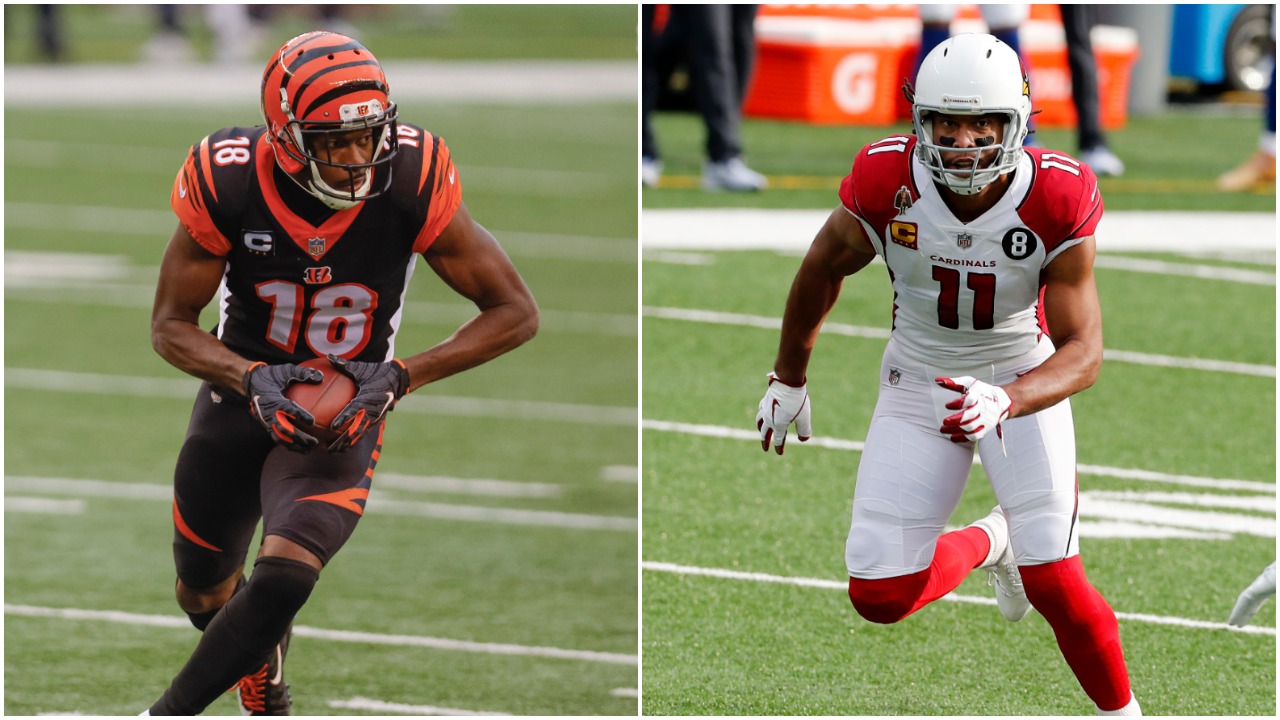 The Arizona Cardinals' Latest Surprise Signing May Signal the End of Larry Fitzgerald's Historic Run With the Franchise
The Arizona Cardinals signing A.J. Green to a one-year contract likely means the end of Larry Fitzgerald's time with the only franchise for which he's ever played.
The Arizona Cardinals continue to be one of the big surprise winners in NFL free agency as they've reportedly come to terms with longtime Cincinnati Bengals wideout A.J. Green on a one-year contract, which could very well likely signal the end of Larry Fitzgerald's career…at least in Arizona.
A.J. Green has reportedly agreed to a one-year deal with the Arizona Cardinals worth up to $8.5 million
On Wednesday afternoon, ESPN reported that the Arizona Cardinals have come to terms with A.J. Green on a one-year contract worth up to $8.5 million. The deal is said to include $6 million in guaranteed money and an additional $2.5 million in incentives.
While Green certainly hasn't been the best version of himself over the last three years — he's played just 25 games in that time as he missed the entire 2019 season due to injury — the 32-year-old is a fantastic WR2 option to have alongside DeAndre Hopkins and should fit in quite well with the Cardinals' offense. Kyler Murray is only going to continue to improve and giving the young quarterback a veteran option is only going to help.
A.J. Green has made no real secret of the fact that he was unhappy with the Cincinnati Bengals, for whom he played under the franchise tag last season, and will likely come out of the gate in Arizona with something to prove after a down year in 2020 in which he caught just 47 passes and had career lows in yards (523) and touchdowns (two).
A.J. Green and DeAndre Hopkins are two of the active career leaders in receiving yards
It's interesting to note that the Arizona Cardinals now have two of the top six active leaders in career receiving yards, which could become two of the top five depending on what Larry Fitzgerald decides to do with his career, which we'll get to in just a moment.
Our friends at Pro Football Reference still have Jason Witten and Demaryius Thomas ahead of both DeAndre Hopkins and A.J. Green but Witten, who was second on the list, has already said he's going to retire for a second time and Thomas, who was seventh, hasn't played since 2019 as nobody was willing to bring him in this past season. So we're just taking them off of our list here. DeSean Jackson may be on his way out of the league as well after being cut by the Eagles but we'll leave him on for now.
Larry Fitzgerald: 17,492
Julio Jones: 12,896
Antonio Brown: 11,746
DeSean Jackson: 10,656
DeAndre Hopkins: 10,009
A.J. Green: 9,430
Larry Fitzgerald may not have a place with the Arizona Cardinals if he decides to play in 2021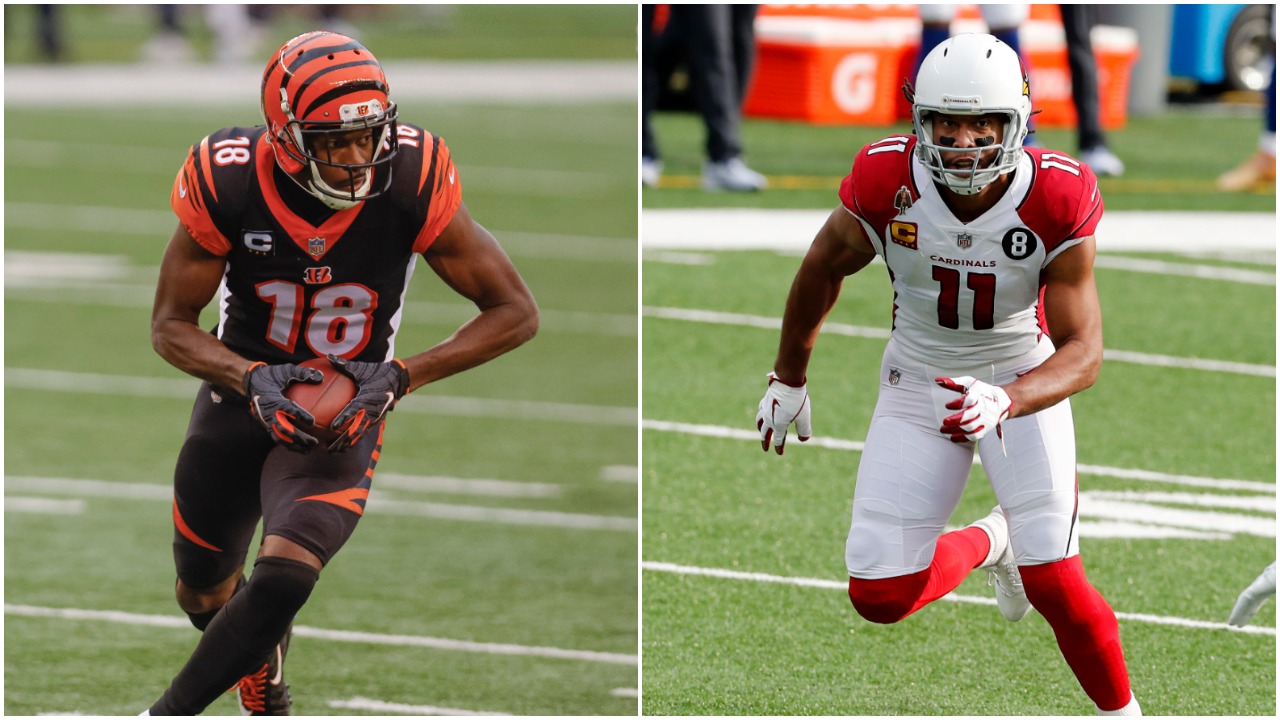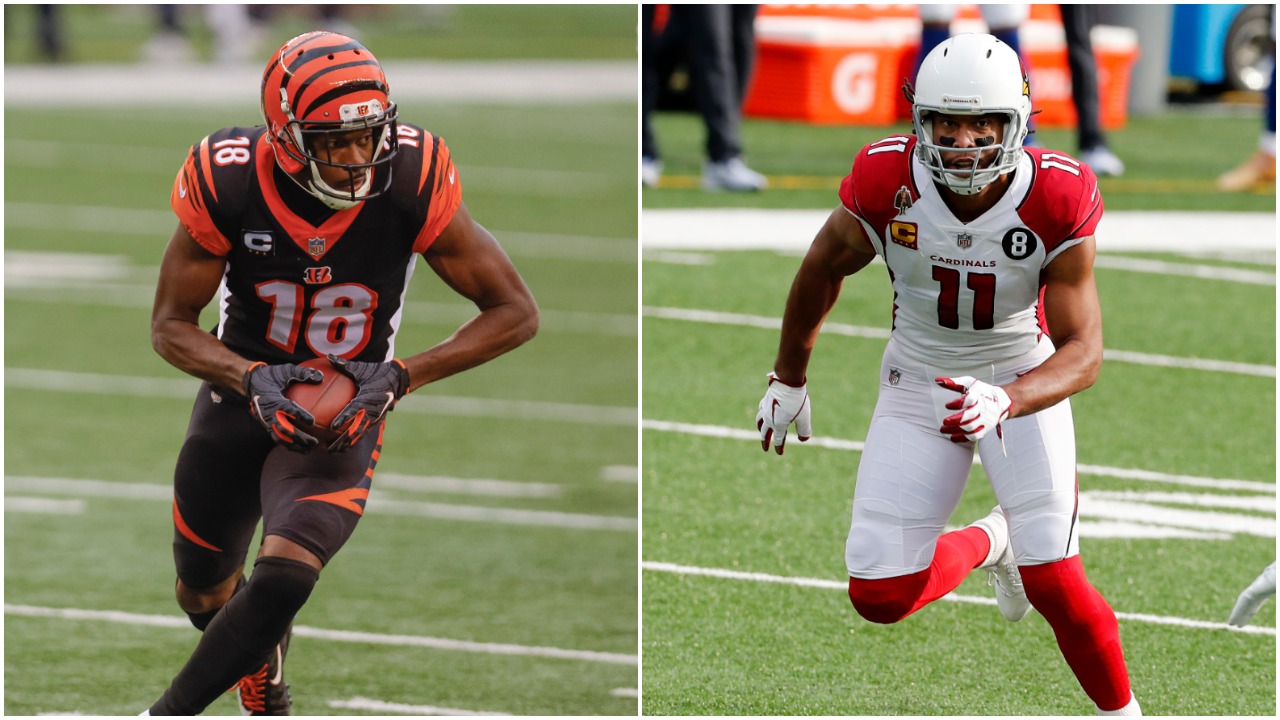 While Larry Fitzgerald hasn't yet decided his status for the upcoming season, there may no longer be a place for the future Hall of Famer if he does decide to suit up in 2021. Fitzgerald had the second-most catches for the Cardinals in 2020 with 54 (DeAndre Hopkins led the way with 115) but had just the fourth-most yards with 409, the lowest total of his career, and just one touchdown, also a career low.
The 11-time Pro Bowler will be 38 years old when the 2021 season begins and with Hopkins, A.J. Green, and Christian Kirk likely ahead of him on the depth chart, his time in Arizona may have come to an end. Furthermore, the Cardinals simply might not have enough money to pay Fitzgerald given the amount they've already spent this offseason. It's just hard to imagine him in another uniform as he's played in Arizona his entire 17-year career.
Perhaps he'd be willing to take a massive discount to try one more time to win a Super Bowl with the Cardinals. But there's also the chance that we see him sign with a team that might be just a little bit closer to winning a ring, perhaps even with Tom Brady and defending champion Buccaneers if things don't work out with Antonio Brown. As it goes with NFL free agency, we'll just have to wait and see.