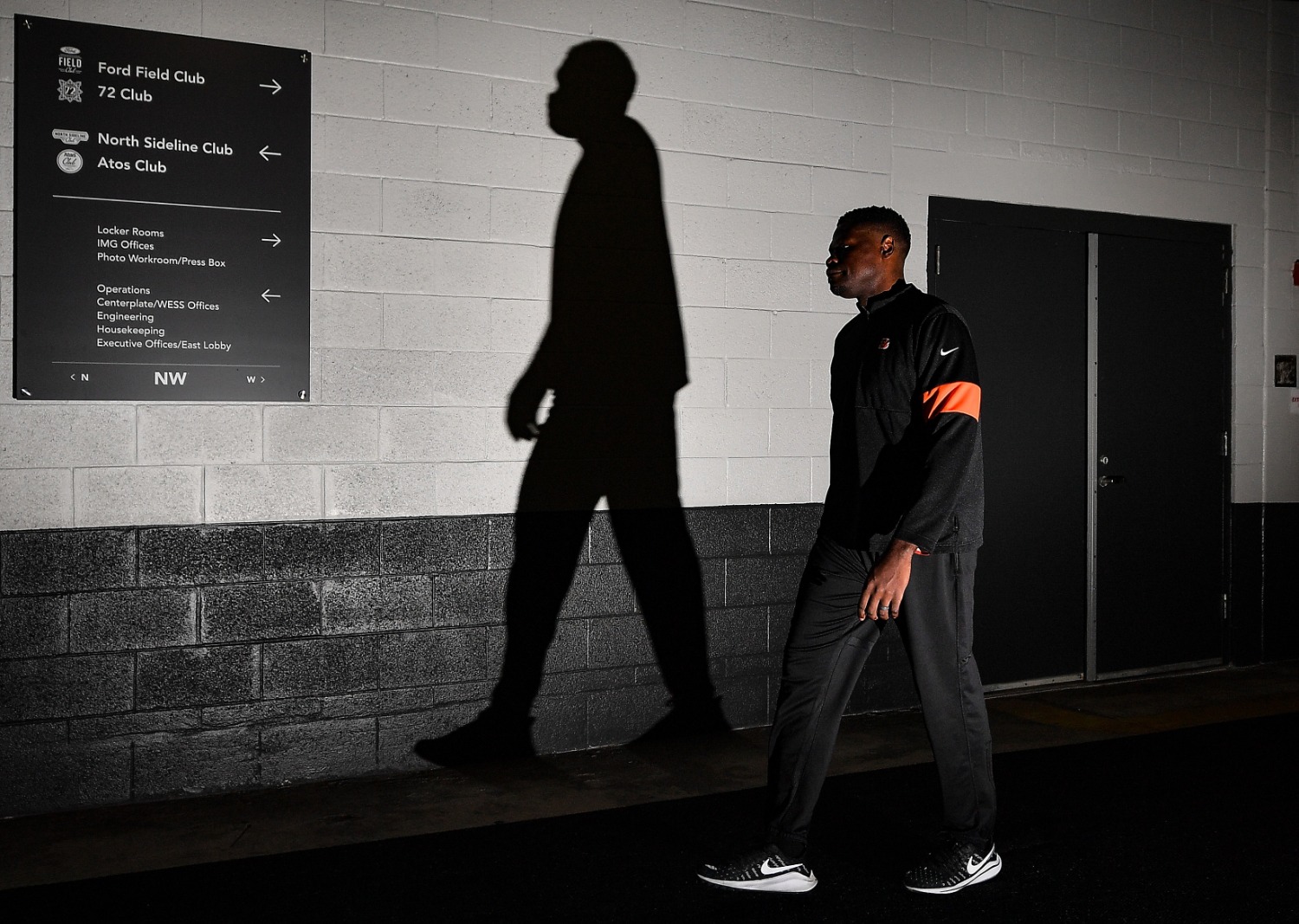 A.J. Green Just Stole $18 Million From the Cincinnati Bengals
A.J. Green has been a dominant receiver during his storied NFL career, but he just stole $18 million from the Cincinnati Bengals.
Few receivers possess game-breaking ability like A.J. Green. Since entering the league in 2011, he has established a reputation as one of the best in the business. But given his recent injury history, the seven-time Pro Bowler managed to steal $18 million from the Cincinnati Bengals by putting pen to paper on Friday and cement his status as the NFL's most overpaid receiver.
A.J. Green has been a superstar in Cincinnati
The Bengals may have missed on Peter Warrick with the fourth overall pick in the 2000 NFL draft, but they finally atoned for that sin by selecting A.J. Green at the same spot 11 years later. Of course, the team had no choice but to utilize the No. 4 pick on a receiver after franchise icon Chad Johnson departed in free agency.
Following an All-American career at the University of Georgia, the 6-foot-4, 210-pounder wasted no time showcasing his supreme skill set. Green immediately formed a connection with fellow rookie Andy Dalton and posted 65 catches for 1,057 yards and seven touchdowns. He earned his first of seven consecutive Pro Bowl berths.
A fantastic route-runner with deceptive deep speed, Green continued to pile up prolific numbers early in his Bengals career. From 2012-2015, he averaged 88 catches, 1,279 receiving yards and nearly 10 touchdowns per season. His standout play helped turn the Bengals from a cellar-dweller into a perennial playoff contender.
As he approached his age-30 season, it looked like Green could very well end up in Canton one day.
The All-Pro receiver has been hampered by injuries
Unfortunately for A.J. Green and faithful Bengals fans, the last two seasons have been wildly disappointing. After topping 1,000 receiving yards in six of his first seven seasons (he still posted 964 yards in 10 games in 2016), Green couldn't stay healthy in 2018. The three-time second-team All-Pro suffered a toe injury in Week 8 and missed the next three games.
Even after returning in Week 13, he wouldn't last long. Green re-injured his toe and landed on injured reserve after playing a career-low nine games. Unfortunately, his injury luck did not improve last year.
The Bengals' top weapon tore ligaments in his ankle in training camp. While initial reports offered optimism that Green could return, that ultimately did not happen. Instead, he spent every game on the sidelines and watched his team suffer through a horrific 2-14 campaign.
To make matters worse, A.J. Green's lost season came in a contract year. His value seemingly should have plummeted, at least in theory.
Bengals will regret paying $18.2 million for Green
After missing 23 games the last two years, it put A.J. Green's NFL future in doubt. Would Cincinnati commit millions to a player who has not stayed on the field? Would another team swoop in with a compelling long-term deal? Ultimately, the Bengals never allowed that to happen. The team placed the franchise tag on their longtime star in March.
On Friday, ESPN's Adam Schefter reported via Twitter that the soon-to-be 32-year-old signed his franchise tender. And in doing so, Green managed to steal $18.2 million from the Bengals.
How does that add up exactly? Well, on one hand, it makes sense for the Bengals to retain a franchise icon. On the other hand, Green has done nothing the last two years to warrant such an expensive one-year salary.
Just look at some of the contracts signed by wide receivers in the last year or so and it's clear that the Bengals just locked themselves into a terrible contract from a value perspective. Only Julio Jones, Amari Cooper, and Michael Thomas make more on an annual basis than Green.
His $18.2 million salary even surpasses Mike Evans and DeAndre Hopkins, both of whom have been far more productive in the last two years. Sure, Green has a fantastic resume, but teams shouldn't pay players based on past production. The Bengals ultimately exercised their right to use the franchise tag on Green. And maybe only committing one year will prove wise.
But in doing so, they allowed their longtime star to steal $18.2 million that he did not deserve. Unless A.J. Green suddenly makes a turnaround at an age where receivers tend to drop off the cliff, the Bengals will look foolish for paying him such a significant salary this season.