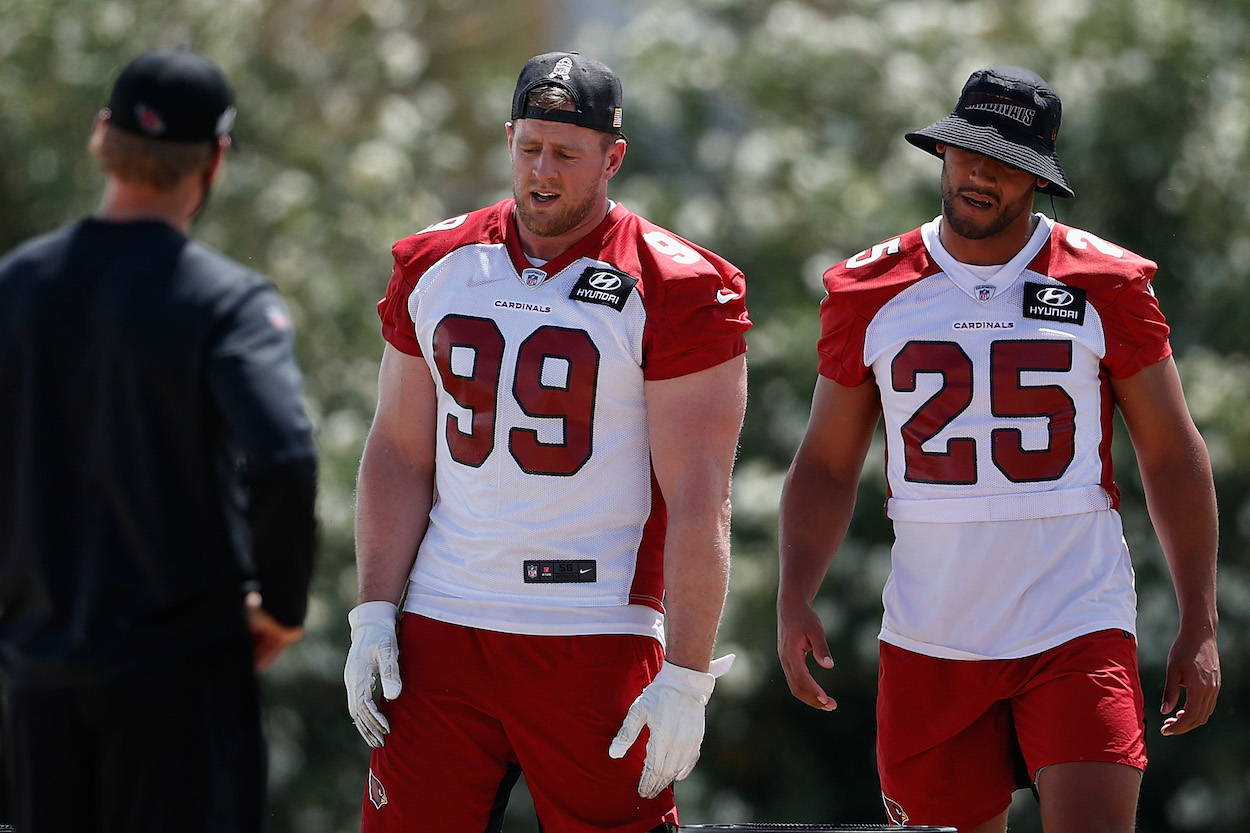 J.J. Watt Savagely Hazes Cardinals Rookie Zaven Collins for Forgetting His Breakfast
When you're a rookie in the NFL, you have to prepared to be hazed by the veterans on the team. Just ask Arizona Cardinals LB Zaven Collins.
Every rookie has that memorable welcome to the NFL moment at some point during their first year in the league. It could be taking their first violent hit from a 300-pound defensive lineman, getting yelled at in front of the entire team for missing a simple assignment in practice, or even hearing the devastating news that they've been cut to save space on the roster.
Arizona Cardinals rookie linebacker Zaven Collins experienced his moment over the weekend. After Collins forgot to bring J.J. Watt's breakfast to the golf course before their friendly round, the NFL veteran punished him in the most savage (and objectively hilarious) way possible.
J.J. Watt taking rookie Zaven Collins under his wing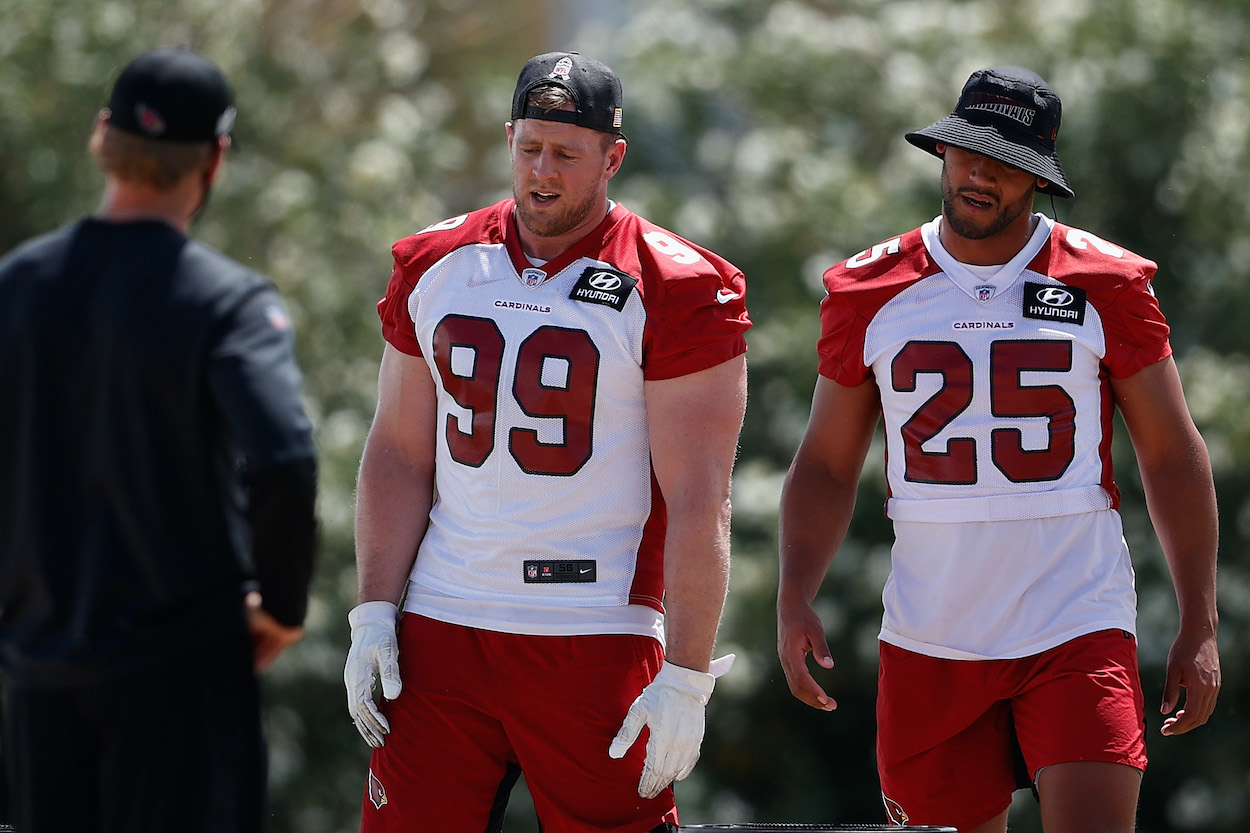 The Cardinals already have one of the most explosive offenses in the NFL behind Kyler Murray and DeAndre Hopkins, so they decided to bolster the defense early on in the 2021 NFL draft. With the 16th overall pick, Arizona selected Collins, a freakishly athletic linebacker who should be able to make an instant impact to Vance Joseph's defense.
Collins was a big-play machine for Tulsa last season. He forced two fumbles, recorded four sacks, grabbed four interceptions, and scored two touchdowns in just eight games played. That's exactly the kind of playmaking ability the Cardinals have been looking for to pair with Watt and Chandler Jones up front.
Although Collins has only been on the roster for a little over a month, Watt has already taken a liking to the talented linebacker. The future Hall of Famer seems to have taken Collins under his wing, but the rookie botched his chance to make a strong first impression.
Collins forgot to bring Watt's breakfast to the golf course
Watt and Collins have already been getting familiar with each other during Arizona's offseason workouts. The veteran defensive end knows that rookies need guidance through their first year in the NFL, so he's taken it upon himself to be Collins' mentor.
Over the weekend, the two set up an early-morning golf date so they could get to know each other better off the field. Collins made a kind gesture by offering to pick up some breakfast and deliver it to Watt at the course, but he failed to deliver on his promise.
Watt detailed the rookie's unfortunate blunder on Twitter.
"6:20 am tee time this morning with the rookie Zaven Collins. Yesterday we were leaving practice, he said 'I'm gonna pick up breakfast on the way, what do you want?' I said 'I like that, thank you' & told him my order.
Today he shows up with no breakfast…
What's the punishment?"
After receiving some input from his followers, Watt decided on a fitting punishment for the rookie, and they didn't even have to leave the golf course to do it.
Watt savagely hazes Collins on the golf course
Watt must've been rifling through punishment ideas throughout the entire round of golf on Saturday. By the 18th hole, he finally decided on one.
As they strolled up the final fairway, Watt made Collins drop to the ground and roll through the wet grass for probably 100 yards. Watt documented the brilliant hazing attempt, which he admitted was Murray's idea, with a video on his Twitter account.
Welcome to the NFL, rook.