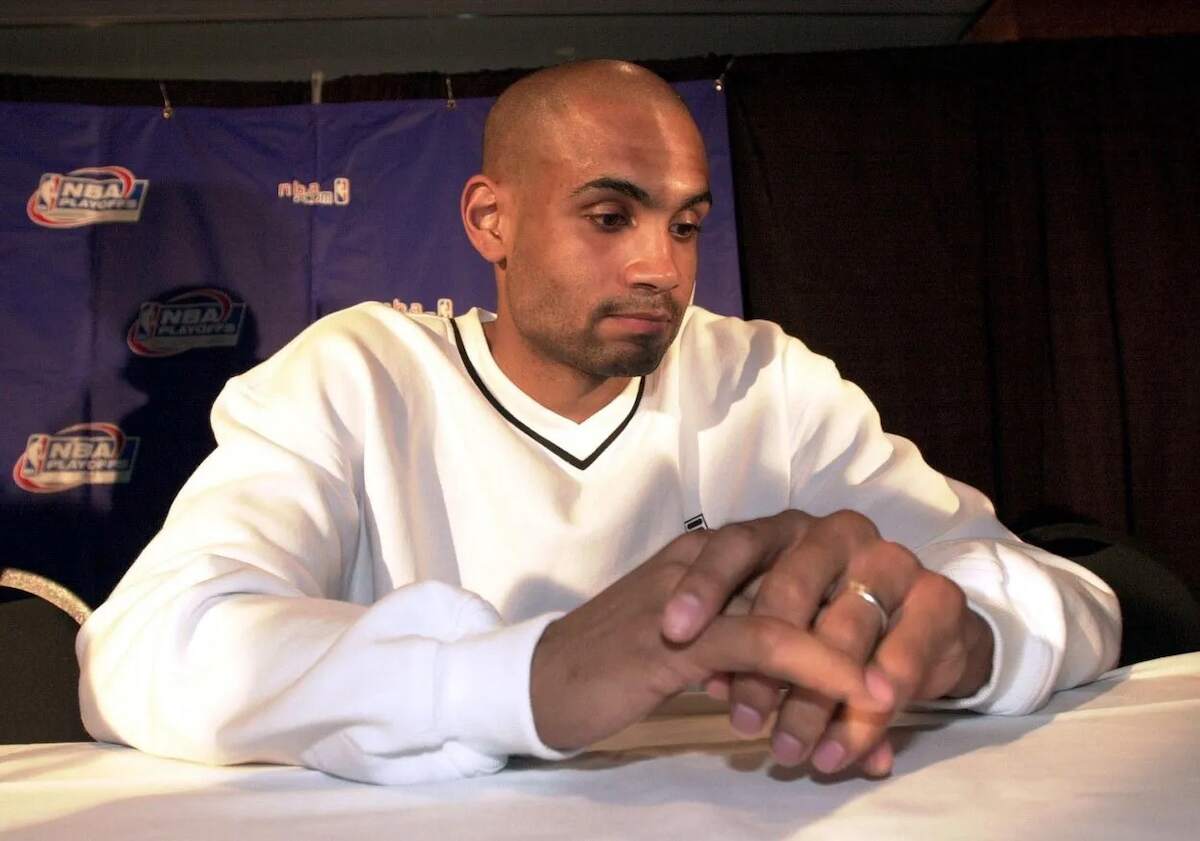 The New York Knicks Cost Themselves a Shot at Grant Hill With an Offensive Video
Hall of Fame forward Grant Hill could have signed with the New York Knicks in 2000, had the team not offended his wife, Tamia.
There once was a time when Grant Hill was a top free agent, and the New York Knicks wanted him.
Professional sports teams break out the big guns, from celebrities to gifts, for chances to sign the biggest free agents available. The Knicks, then in the early years of the James Dolan era, thought they had everything in place to pry Hill away from the Detroit Pistons.
To his credit, Hill enjoyed what the Knicks had to say … until an offensive video made Hill and his family re-consider where they wanted to spend the next few years.
The New York Knicks offended Grant Hill's wife in 2000
The New York Knicks wanted Grant Hill when he became a free agent following the 1999-2000 season.
Hill and his wife, Tamia, traveled to New York during the summer of 2000 to receive the royal treatment. Deadspin shared comments that Hill made in a 2009 interview with The New York Times, one that has since been removed from the Times' online servers, where he reflected on the experience.
Hill said that the Knicks used several New York celebrities, including Jerry Seinfeld and Spike Lee, to sell him on the Big Apple. All went well until Leon Robinson, an actor, stepped up and made his pitch. We'll let Hill take it from here.
"Looking back it was funny. [Leon] told me that if I came to New York I'll have loads of women. My wife just looked at me. She wasn't smiling."
As the saying goes, happy wife, happy life. And when Tamia was unhappy, Hill knew that he might have to look elsewhere for his next team.
Grant Hill signed with the Orlando Magic
Whatever the Orlando Magic did when they met with Grant Hill and Tamia, it appears they didn't sell him on the city's sex appeal.
The Magic acquired Hill in a sign-and-trade with the Pistons, which saw Hill earn a seven-year, $92.8 million contract. Detroit acquired Chucky Atkins and Ben Wallace, the latter of whom became a Pistons legend and a Naismith Memorial Basketball Hall of Fame finalist.
Unfortunately for Hill and the Magic, complications from an ankle injury kept him from playing for most of his time there. Hill played only 47 games with the Magic through his first three years in Orlando before he missed the entire 2003-04 season.
Hill earned All-Star honors during the 2004-05 campaign — Dwight Howard's first in Orlando — when he averaged 19.7 points and 4.7 rebounds in 67 games.
Grant Hill made the most of his Hall of Fame career
After years of injuries, things suddenly changed for Grant Hill, starting with the 2006-07 season.
Although he was in his mid-30s and long removed from being an elite player, Hill managed to stay healthy and carve out a starting role with the Magic and Phoenix Suns. From the 2006-07 season through 2010-11, Hill averaged 12.7 points and 4.7 rebounds in 378 games and 361 starts with those two franchises.
Hill retired after playing 29 games alongside Blake Griffin and Chris Paul on the Los Angeles Clippers during the 2012-13 campaign. The seven-time All-Star entered the Basketball Hall of Fame in 2018.
Considering how bad Hill's injuries became, maybe the New York Knicks lucked out by having Leon address Hill. One only knows what would have happened had the Knicks' actor of choice been James Gandolfini.
Like Sportscasting on Facebook. Follow us on Twitter @sportscasting19.