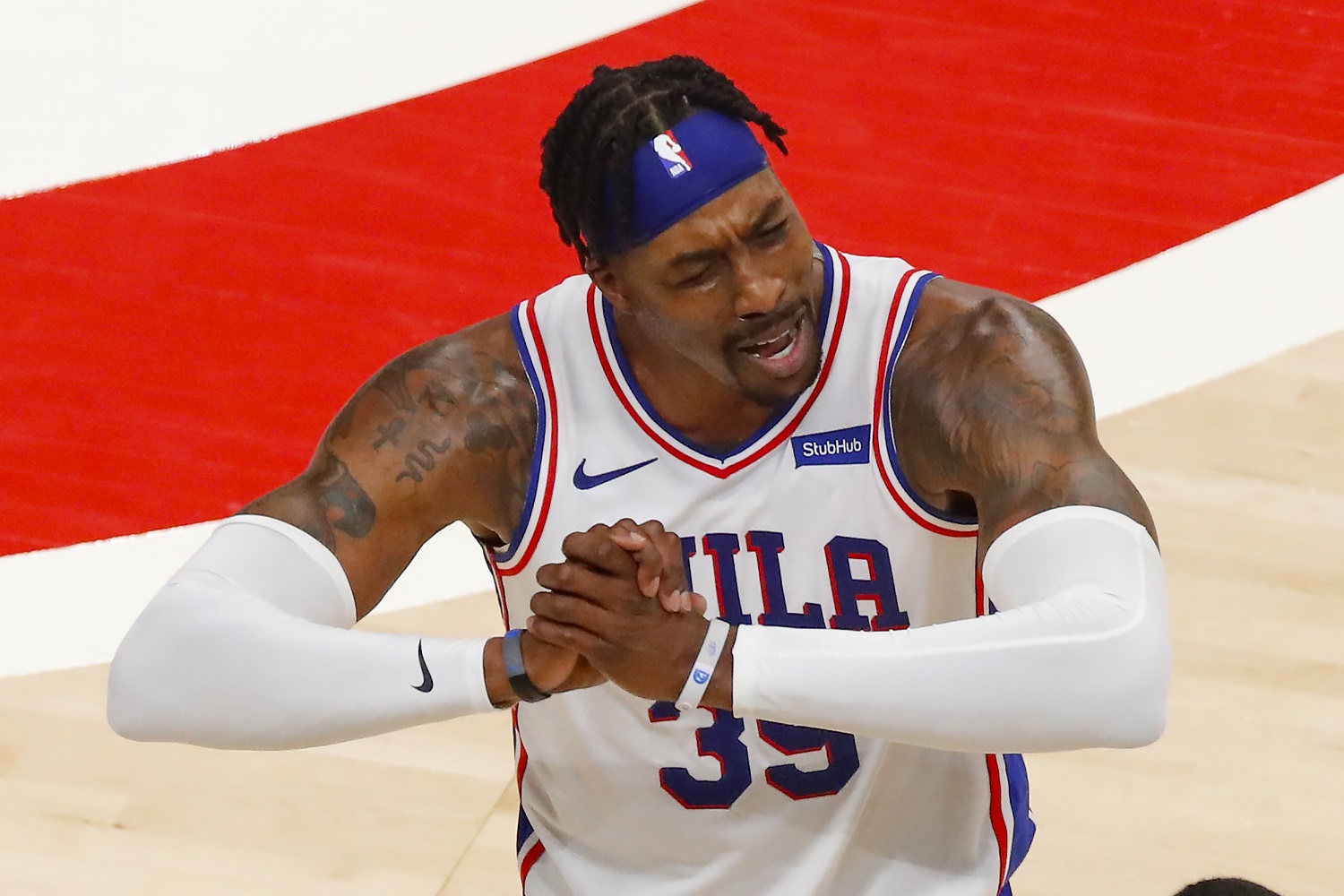 Dwight Howard Reached Two Big NBA Milestones This Week and Will Soon Hit Another
Philadelphia 76ers center Dwight Howard reached two big NBA milestones over his last two games and will hit another in the near future.
Dwight Howard has accomplished quite a bit over the course of his NBA career. Now in his 17th season, his first with the Philadelphia 76ers, Howard, who in his prime was one of the most dominating forces in the league, is an eight-time NBA All-Star, an eight-time All-NBA selection (five First Team, one Second Team, two Third Team), a three-time Defensive Player of the Year, a five-time rebounding champion, a two-time blocks leader, and finally won his first NBA title last season with the Los Angeles Lakers.
While certainly not that dominating force he once was, Howard has become one of the league's best role players, although he has started a couple of games for the Sixers this season as the team has dealt with some COVID-19 issues. But despite those issues, Philly is off to a solid start and currently holds the second-best record in the Eastern Conference.
As for Dwight Howard, he's doing exactly what he's supposed to be doing for the 76ers and is averaging 6.8 points and 7.3 rebounds in just over 16 minutes per game. He also reached two big milestones over his last two games and is creeping up on another.
Dwight Howard moved into the top 12 on the NBA all-time rebounds list on Monday
Two days after being limited to just seven players against the Denver Nuggets, the Philadelphia 76ers were at least able to bump that number up to nine this past Monday but it wasn't nearly enough as they were manhandled by Trae Young and the Atlanta Hawks in a 112-94 loss.
Dwight Howard scored seven points and grabbed 11 rebounds in the loss. On a positive note, however, when he pulled down his final board of the night, he passed Hall of Famer Wes Unseld to move into the top 12 on the NBA's all-time rebounds list. Howard now has 13,778 rebounds for his career but it'll take quite a while for him to move up again as he needs 464 more rebounds to pass Walt Bellamy, who sits at No. 11 on the list with 14,241.
Nevertheless, it's quite the accomplishment and Howard, who just recently passed Hakeem Olajuwon on the list as well, knows just how special it is (h/t Philadelphia Inquirer).
"It means the world. A lot of times, we go through life and we go through things that happen in our career and never stop and really take the opportunity to just enjoy certain things.

"I'm very thankful, I'm grateful that I'm able to still play this game, in year 17, and just be on the same list as most people, my name and me rebounding like that, it is something that will always be there. So it's a big blessing and I am humbled."

Dwight Howard
Just one day later, Howard moved up a spot on another list.
He passed Ben Wallace to move into 13th on the all-time blocks list on Tuesday
Just one night after moving into the No. 12 spot on the NBA's all-time rebounds list, Dwight Howard moved up a spot on the league's all-time blocks list in the Sixers' wild 137-134 overtime win on Tuesday night against the Miami Heat.
On a night where Joel Embiid scored 45 points, Howard chipped in nicely, shooting a perfect 4-for-4 from the floor and 2-for-4 from the foul line for 10 points in 14 minutes. He also recorded eight rebounds and one block and that lone block broke him out a tie with Ben Wallace for 13th on the all-time blocks list with 2,138 for his career. Howard would need 194 more to pass the next man on the list, Marcus Camby.
Dwight Howard will soon move into the top 65 on the NBA all-time scoring list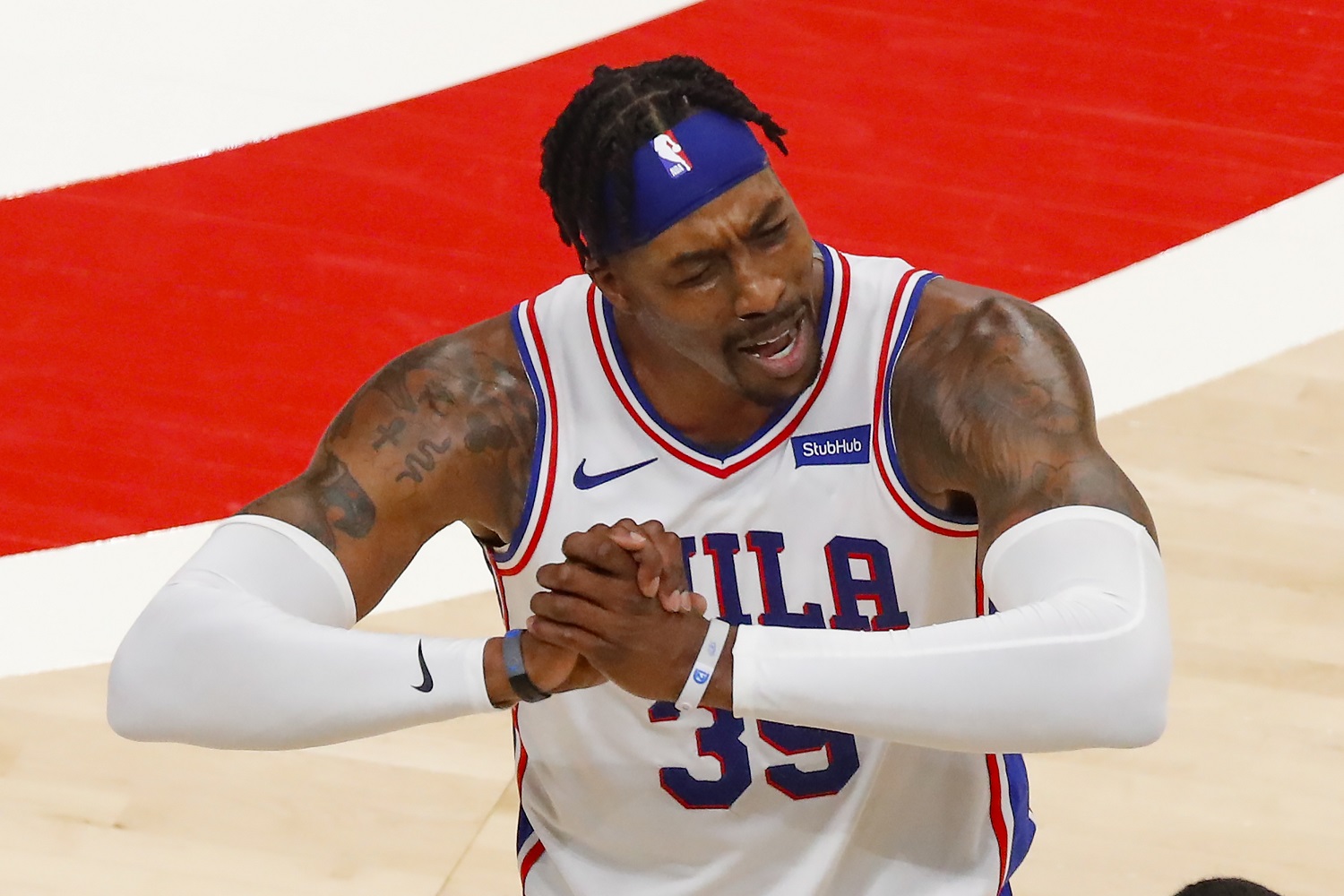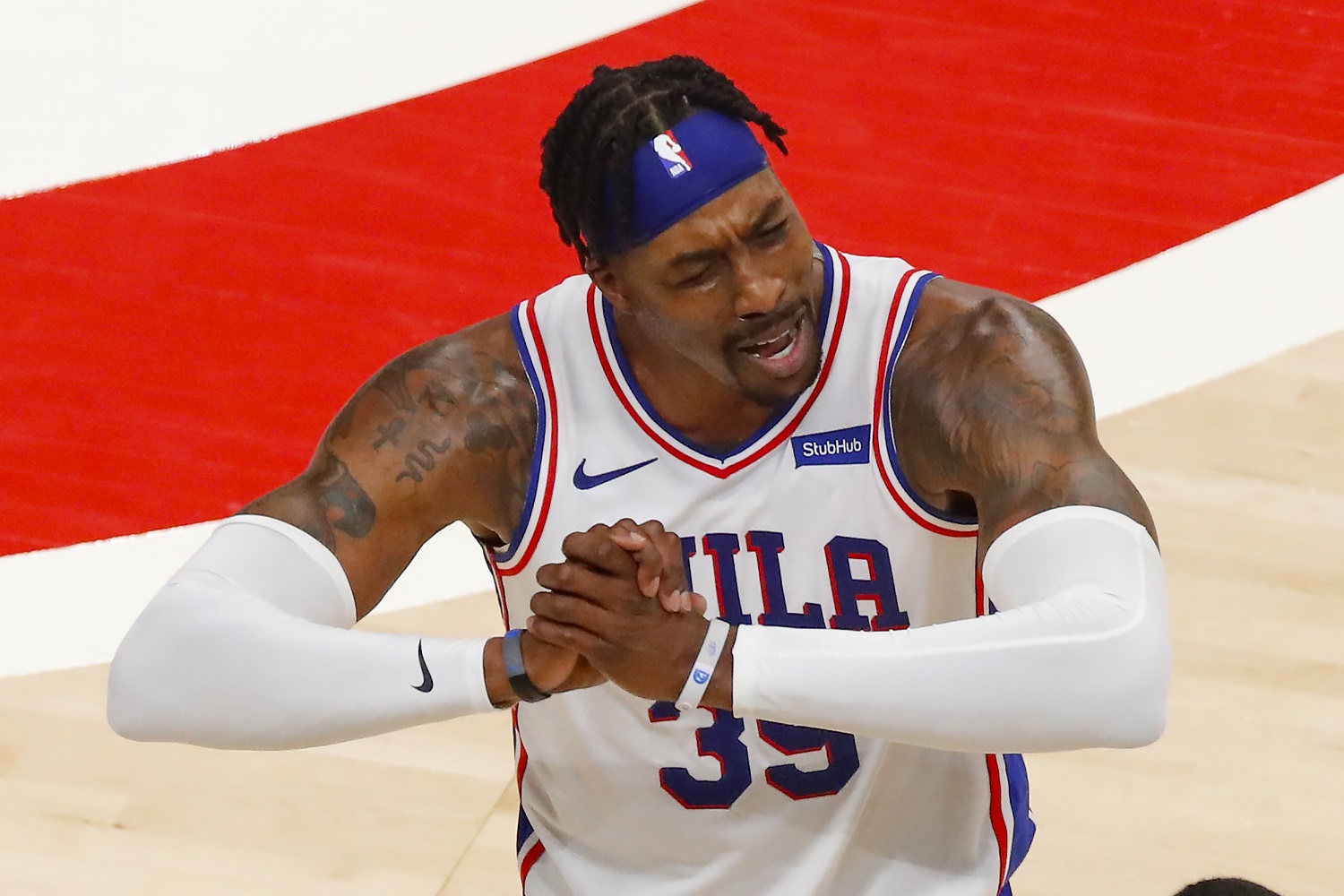 Next up for Dwight Howard is moving up on the NBA's all-time scoring list. He currently sits in the No. 66 spot with 18,712 career points but needs just 76 points (how fitting) to pass Bob McAdoo to climb into the top 65.
Assuming he stays healthy and keeps up his 6.8 points per game average for Philly's remaining 60 games, Howard would score 408 points the rest of the way, which would get him into the top 60, passing the likes of Isiah Thomas and Scottie Pippen.
Stats courtesy of Basketball Reference