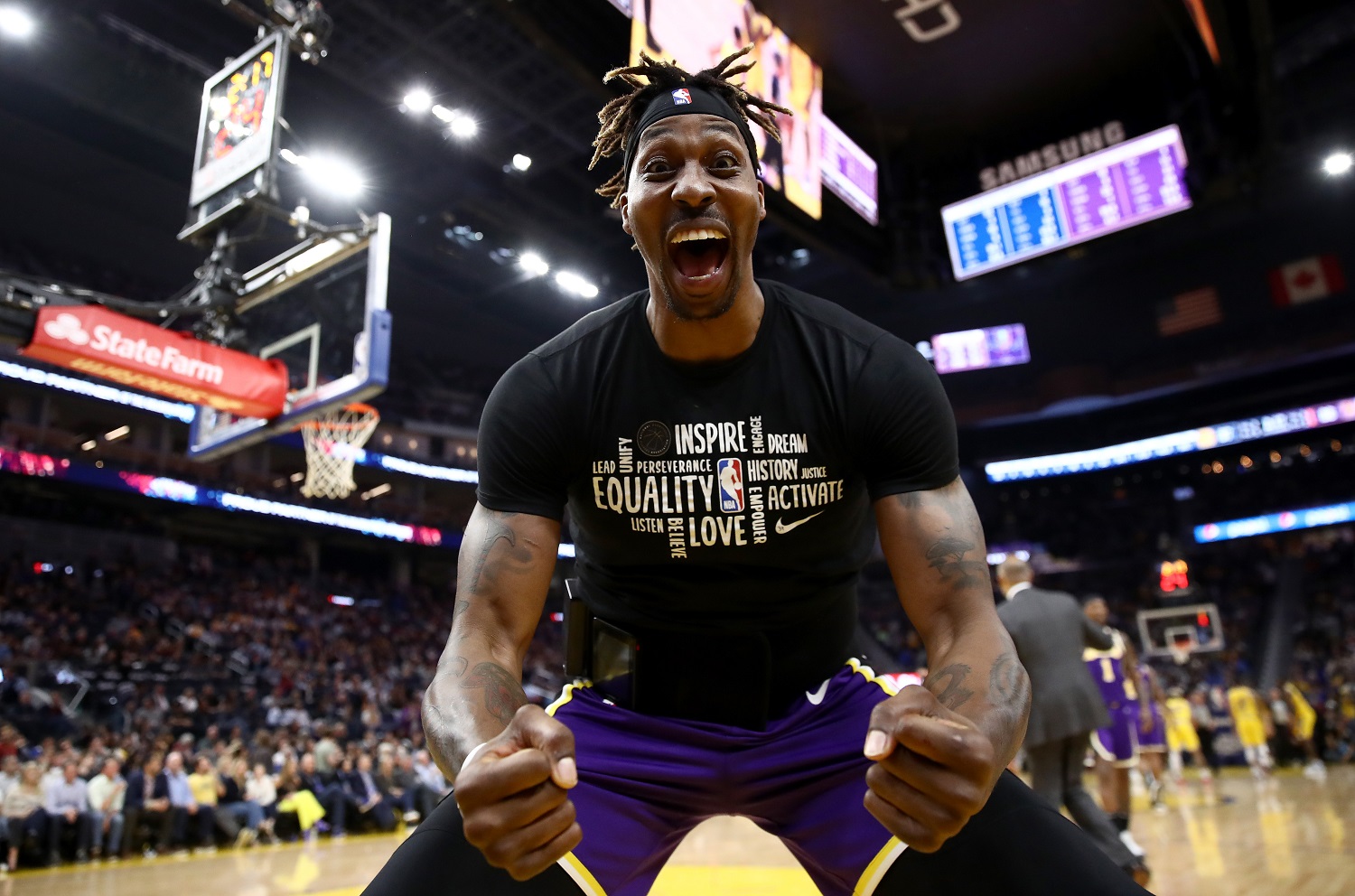 And Just Like That, Lakers Fans Hate Dwight Howard Again
Within about an hour, Dwight Howard tweeted that he was returning to the Lakers and then signed with the 76ers and Twitter is letting him have it.
Dwight Howard certainly didn't endear himself to fans of the Los Angeles Lakers during his first run with the franchise in 2012-2013. He constantly clashed with Kobe Bryant, which you just didn't do if you really wanted to be a Laker back then.
He was upset about not getting the ball as much as he did during his days with the Orlando Magic and constantly accused Bryant of taking too many shots. But Howard struggled to stay in shape and didn't perform nearly as well as Lakers fans were hoping for. He had his lowest scoring average in seven years in that lone season in LA and Lakers fans certainly had no problem watching him walk away to sign with the Houston Rockets.
Howard was booed mercilessly just about every time he returned to Staples Center in the years that followed but then something crazy happened. Dwight Howard returned to the Lakers. And he did so in quite the interesting way with a non-guaranteed contract. And the craziness continued as Howard had a career resurgence in LA and helped the Lakers to a 17th NBA title. It seemed as if he'd finally gotten the acceptance that eluded him all those years ago.
And it seemed that Dwight Howard was ready to come back for some more love from Lakers fans, even going so far as to say that he was coming back after hitting the free agent market for a few days. But all now seems right in the world as Lakers fans are back to bagging on Howard after he surprisingly signed with the Philadelphia 76ers on Friday.
Dwight Howard signed with the Lakers on a non-guaranteed contract for 2019-2020
After playing for four different teams over four seasons, Dwight Howard signed in LA ahead of the 2019-2020 season, which certainly didn't please a lot of Lakers fans. But to show how committed he was to the franchise, who were certainly taking a big chance on him, Howard volunteered to sign a non-guaranteed contract and take on a smaller role than he'd ever been accustomed to in order to help the Lakers chase a championship. And it turned out beautifully.
Coming off the bench for the majority of the season, Howard played a career-low 18.9 minutes per game and averaged career lows in points (7.5) and rebounds (7.3). But he seemed to be loving every minute of it. After looking miserable in Atlanta, Charlotte, and Washington, Dwight Howard looked as if he actually enjoyed the game of basketball again. And Lakers fans took notice. Before COVID-19 rocked the world, Howard was getting cheered at Staples Center, which isn't something that we ever thought we'd see again.
When the Lakers won the title last month, it was easy to see how much it meant to him and it seemed as if most fans in Tinseltown wanted him to re-sign in LA, which it seemed he was going to do.
He tweeted that he was returning to the Lakers and then signed with the 76ers
Given the season he had, Dwight Howard was going to have options heading into free agency. But it seemed as if he was content to stay in LA and even tweeted out that he was ready to rock the purple and gold again.
"I'm staying right where I belong. Laker nation I love y'all. Purple and gold never gets old."

Dwight Howard
But that tweet, which as you can see above was posted by Dwight Howard at 7:17 p.m. Eastern, didn't last very long as it was deleted not long before this announcement was made.
So as it turns out, Dwight Howard will not be returning to the Lakers when the new season begins next month and has instead signed a one-year deal with the Philadelphia 76ers for the veteran minimum exception of $2.6 million. And fans in LA aren't happy about it.
Most Lakers fans seem to be very upset with Dwight Howard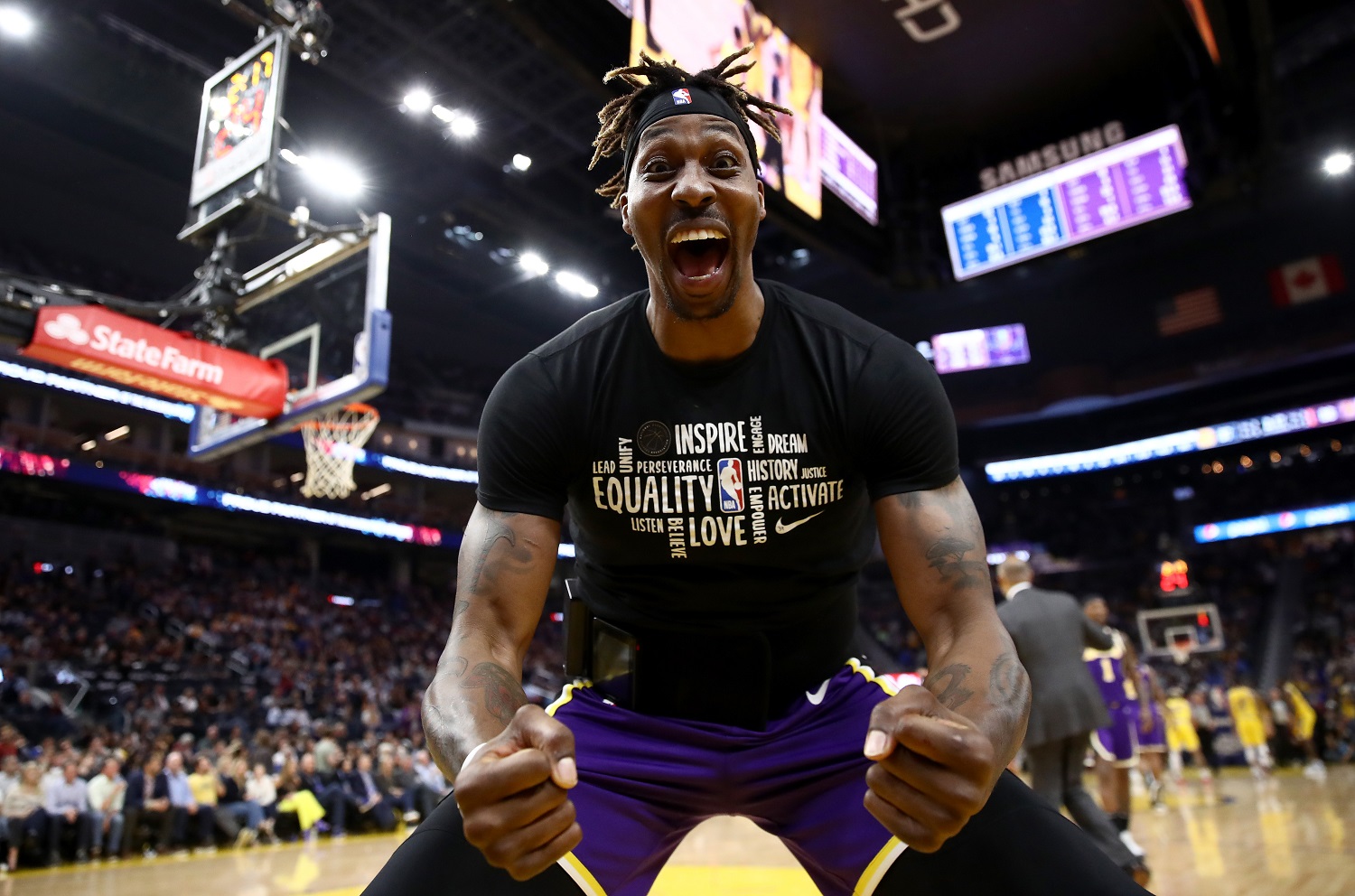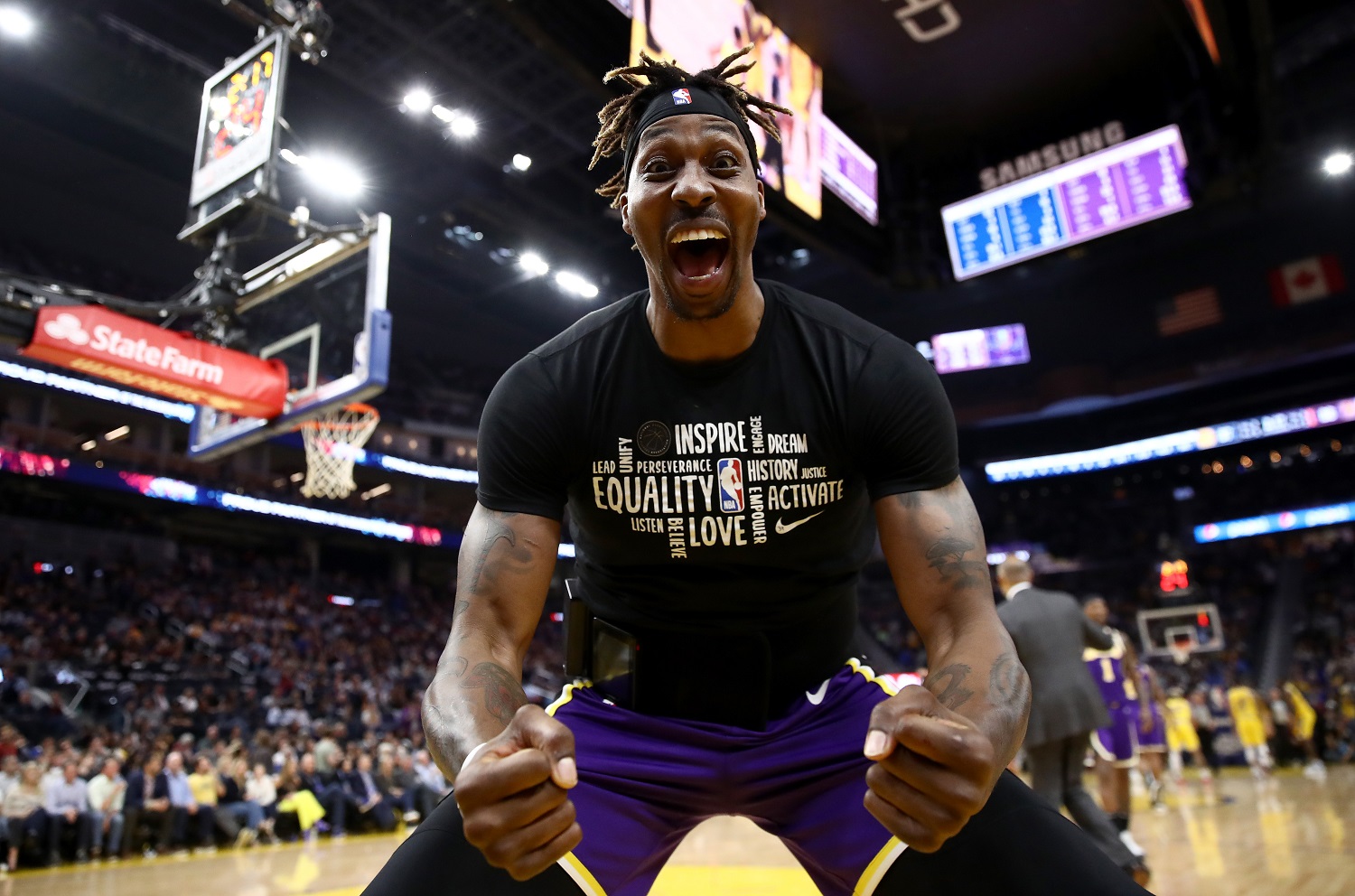 As you can imagine, as soon as the news hit that Dwight Howard had deleted his tweet about re-signing with the Lakers and signed with the Sixers, Twitter went crazy.
While some Lakers fans were thankful for the year Howard gave them and wished him well in Philly, the majority of things that we saw tonight went the other way. Some were funny, some were mean, and some were way too vulgar to throw in here but these were a few of our favorites.
Trust us, there are thousands upon thousands of these out there and, as mentioned, not all of them are this nice or clean.
But let's look at it this way. 2020 has been a crazy year, right? And Lakers fans cheering Dwight Howard was a small part of that. But now that he's gone, the disdain has returned. So maybe this signifies that maybe, just maybe we've turned a corner here and the world is one step closer to being normal again.
Stats courtesy of Basketball Reference