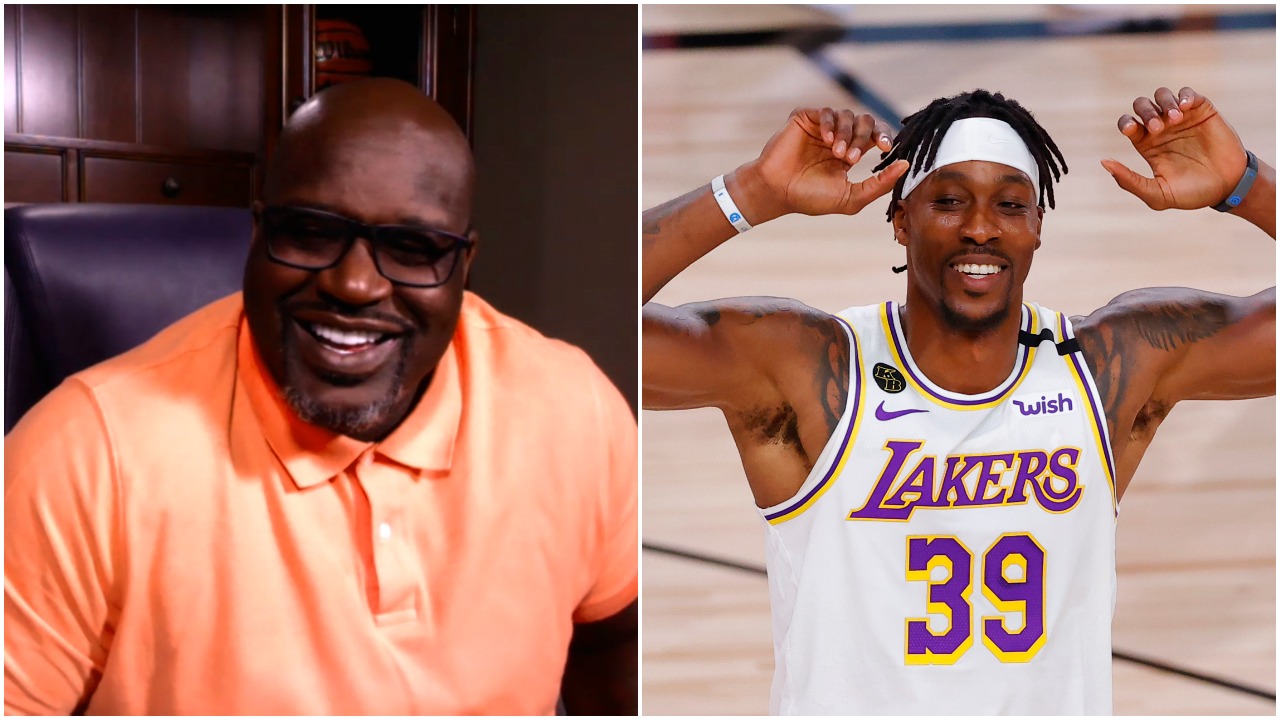 Shaq Reignites His Longtime Feud With Dwight Howard By Calling Him a 'Frontrunner' and a 'Bandwagon Jumper'
Shaquille O'Neal doesn't like Dwight Howard and other Lakers' role players overly celebrating LA's 17th NBA championship victory.
It's no secret that Shaquille O'Neal hasn't always been the biggest fan of Dwight Howard. What started as a silly feud over who the real "Superman" of the NBA was, it's turned into so much more over the years as the two have blasted one another whenever possible, although Shaq has certainly taken more shots.
However, when Howard had a bit of a career resurgence with the LA Lakers this past season, even Shaq was impressed and actually complimented his longtime rival at one point. But the short truce seems to be over as Shaq seemingly ripped into Dwight Howard on Friday for overly celebrating his first NBA title.
What started the Shaq vs. Dwight Howard rivalry?
So how did this feud between Shaq and Dwight Howard get started? As some may recall, it all began with a silly quarrel over Superman. When Shaq was a rookie with the Orlando Magic in 1992, the folks at the Orlando Arena would flash the Superman logo every time he dunked in a game, which was obviously quite often. This made a lot of sense as his name starts with the letter "S" and that he has a Superman tattoo.
A dozen years later, Dwight Howard became the center for the Orlando Magic and liked to call himself Superman as well, even winning a dunk contest in a red cape. This set off a ridiculous feud that has now lasted around 15 years.
They've been at it a long time
Over the years, Shaq and Dwight Howard have constantly taken shots at one another. In 2011, Howard said that the only reason he knew about the Orlando Magic growing up was because of Penny Hardaway.
In 2012, the year Howard had his first stint with the Lakers, Shaq and Kobe Bryant, who won three titles together in LA, bonded over their mutual hatred for Howard. That same year, Shaq knocked Howard for doing too many pick-and-rolls and not staying in the paint to dominate as he had, also saying that Brook Lopez was a better center, although Shaq would later say that he was using these types of comments to motivate Howard.
As the years went on, they continued to slam each other on comedy shows or on rap albums or wherever they could. In 2019, when Kobe gave an interview about how he would have won 12 rings if Shaq would have worked harder, O'Neal inserted Howard into the conversation and intentionally spelled his name wrong.
However, when Dwight Howard began the 2019-2020 season playing solid basketball for the Lakers, Shaq posted on Instagram that he was proud of him. But we all knew that wouldn't last long and it didn't.
Shaq seemingly called Dwight Howard a 'frontrunner'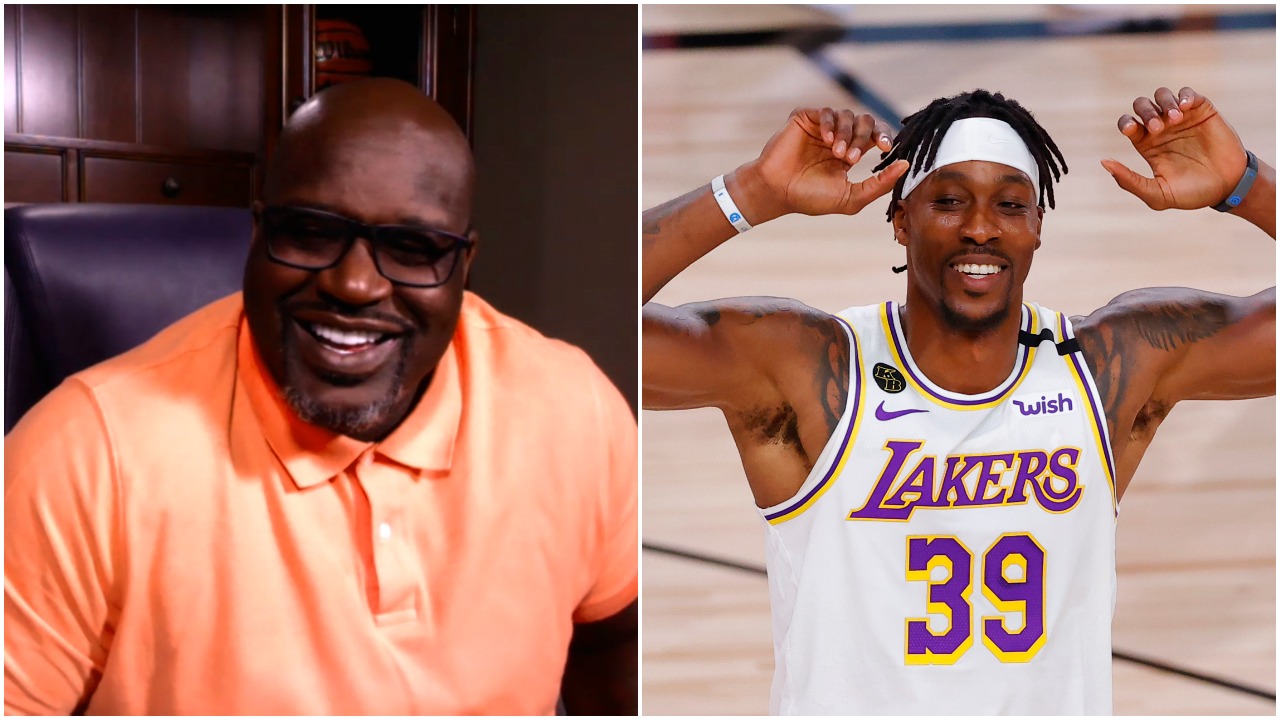 On the latest episode of The Big Podcast with Shaq, O'Neal seemingly tore into Dwight Howard once again. Although Shaq didn't specifically mention him by name, it's quite clear who he's talking about in this quote:
"You know what I don't like as a player? It's a lot of (Lakers) players on their little Instagram bragging like they were the reasons they got the championship. I ain't gon' say no names. I know you know who I'm talking about. Stop it. Frontrunner. Bandwagon jumper. Stop it. Post one pic and sit your a– down."

Shaquille O'Neal
Yeah, that's not very subtle, Shaq. Following the Lakers' win over the Heat in the Finals, Dwight Howard was all over Instagram Live, which seems to have fueled O'Neal's latest rant.
It's safe to say that we haven't seen the last of the Shaq vs. Dwight Howard rivalry.