How Dwight Howard's Feud With Shaquille O'Neal Helped Him on the Court
While life as a professional athlete might seem glamorous, there are definitely some downsides to the job. One of the significant drawbacks is public criticism; when your work is nationally broadcast every night, plenty of people are going to have opinions about your performance. Los Angeles Lakers big man Dwight Howard has historically been called out by one specific person, however: Shaquille O'Neal.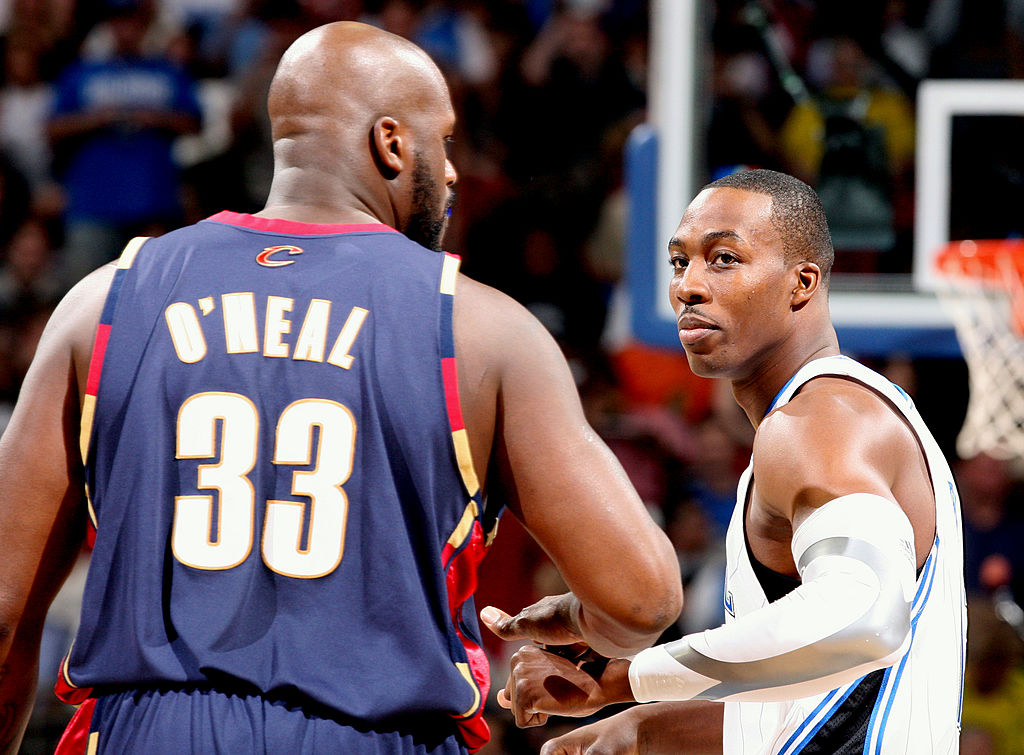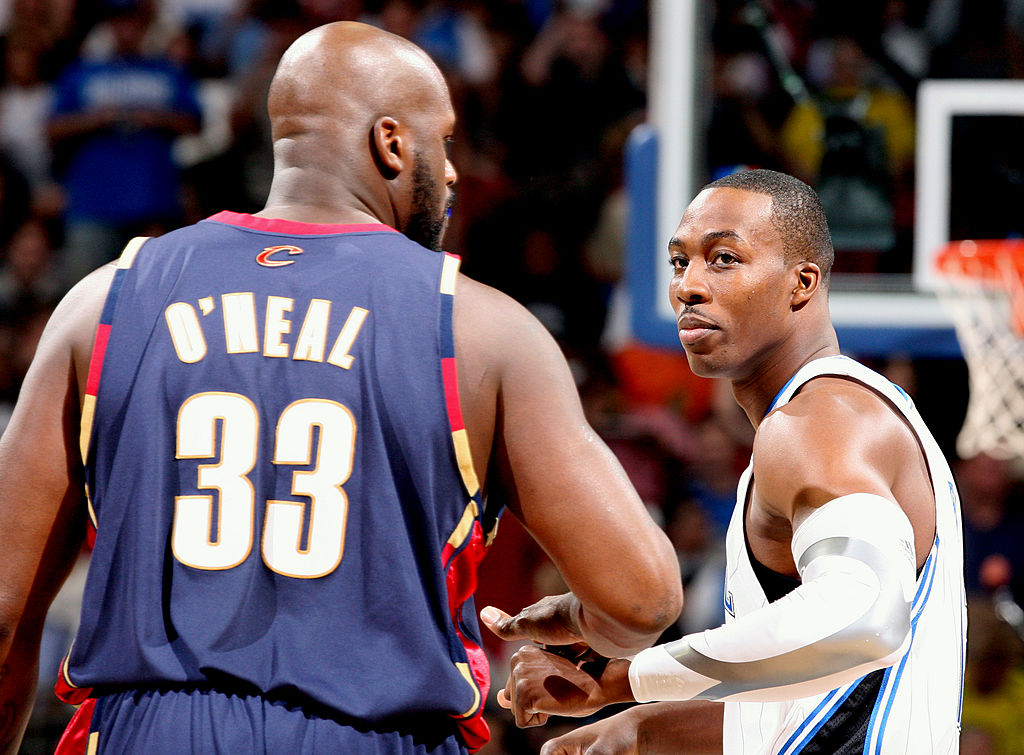 While no one wants to receive public criticism, Howard was able to turn a potentially toxic situation into a positive one. In fact, the big man recently revealed his beef with Shaq helped him become a better player.
The Basketball beef between Dwight Howard and Shaquille O'Neal
For all of their disagreements, Dwight Howard and Shaquille O'Neal actually have a great deal in common. Both players started their careers with the Orlando Magic, where Brian Hill turned them into dominant big men. They both joined the Los Angles Lakers and, crucially to the beef in question, are fans of Superman.
In 2008, Dwight Howard took part in the NBA Slam Dunk Contest, putting on a Superman outfit for one of his attempts. While he claimed the gesture was a tribute to Shaq, the veteran didn't see it that way. He felt like Howard was trying to take over his title and publically said that the young center needed to win some championships before he could call himself Superman.
After that, the feud kept going. While Shaq did most of the talking, neither party was truly innocent; O'Neal kept taking shots at Dwight, whether on TV orsocial media, and Howard kept imitating Shaq.
Using Shaq as motivation?
While it's never easy to accept criticism, Dwight Howard found himself in a tough spot. Not only was he being called out publically, but he was being called out by one of the best centers of all-time. It had to hurt.
This season, Howard is teammates with JaVale McGee, who has been another one of Shaq's favorite targets. The pair bonded over their mutual rival, even joking how the two of them could overpower O'Neal. Howard, however, also explained that they go out every night looking to make a statement.
"We talked about that, we laughed about a good 30 minutes, just talking about Shaq and all the things he said about us," Howard said on Danny Green's podcast, "The Green Room." "But you know what it kind of did? It kind of kept us grounded, but it also made us realize, all right… Every night we step in the gym, on the court, whatever we're doing, let's go 110% because we don't want somebody like this, or anybody ever questioning who we are as basketball players and men."
Dwight Howard's redemption with the Lakers
For the last couple of seasons, Dwight Howard's NBA career seemed to be coming to an end. The center seems to have found new life, however, with the Los Angeles Lakers.
Howard is only playing a limited role with the Lakers, but he's doing exactly what the team expects of him. He's playing about 20 minutes each night, primarily serving as a rebounder and shot-blocker while chipping in a few points in the paint. He even caught Shaq's eye earlier this season, with the veteran center telling him to keep up the great work.
While it's tough to know Shaq's true intentions—and he was definitely childish at the time—his plan might have worked out. Some have speculated that he was picking on Howard to force him to be his best; Shaq, during his early careers, had plenty of on-court battles with Hakeem Olajuwon and Patrick Ewing before establishing himself as the big man on the block.
Regardless of Shaquille O'Neal's intentions, though, Dwight Howard refused to break under the pressure. Shaq might have given him some extra motivation, but Dwight deserves all the credit he's getting with the Lakers.