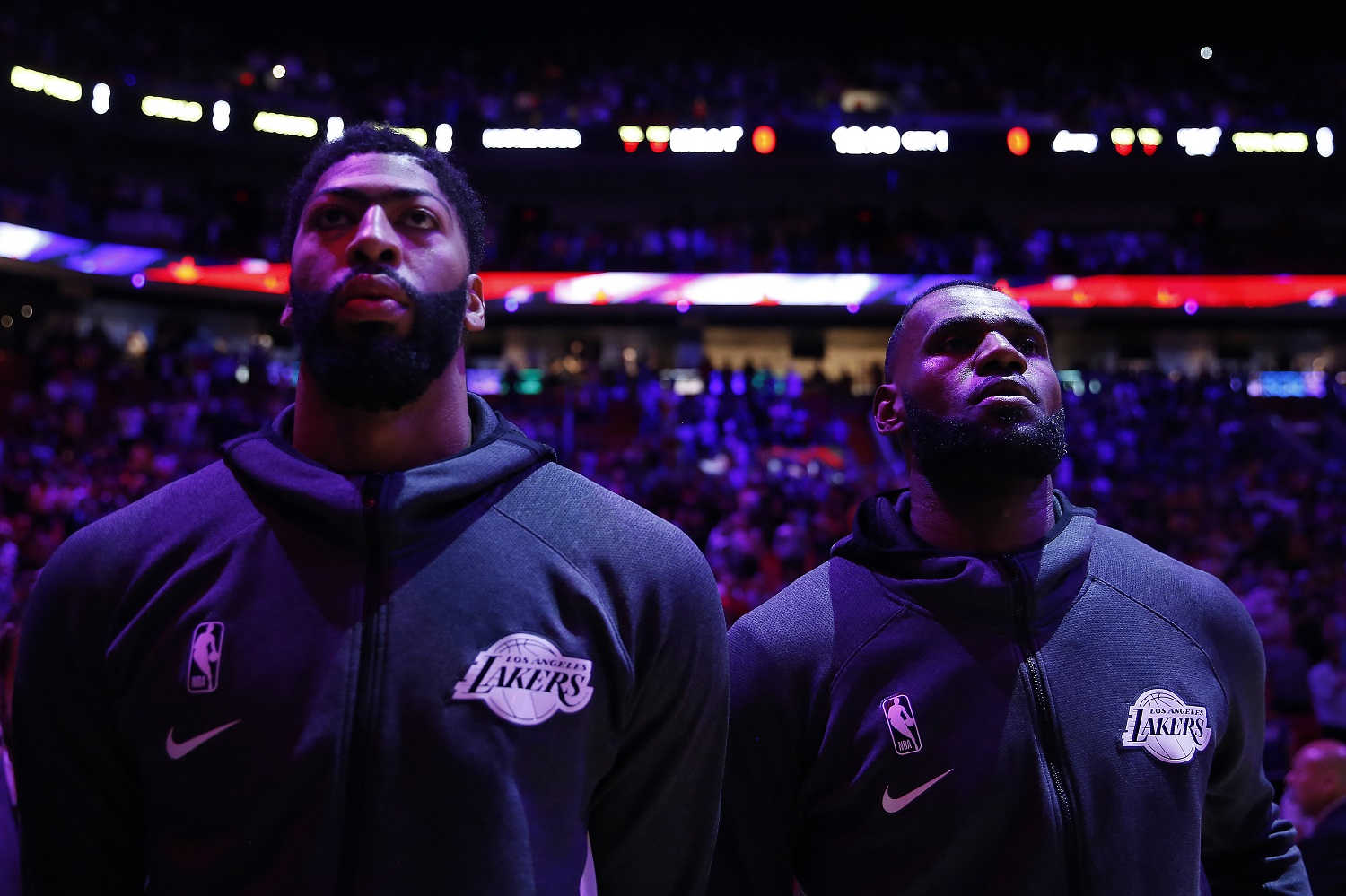 Four Additional LA Lakers Join LeBron James and Anthony Davis on ESPN's Top 100 NBA Players List for 2020-2021
Four additional LA Lakers join LeBron James and Anthony Davis on ESPN's list of the top 100 NBA players for the 2020-2021 season.
ESPN has released their annual list of who they believe are the top 100 players for the 2020-2021 NBA season and, to nobody's surprise, the Los Angeles Lakers are well-represented. Again, to the surprise of no one, LeBron James and Anthony Davis both cracked the top five but it was a little shocking to see them in the top two spots as both are ranked ahead of two-time NBA MVP Giannis Antetokounmpo. They're joined by four other Lakers in the top 100, three of whom will be playing their first season for the defending champions.
New Lakers starting center Marc Gasol is ranked No. 96
One of the new Lakers to make ESPN's top 100 list is Marc Gasol, who recently signed a two-year deal with LA after spending the last season and a half with the Toronto Raptors, who he helped to an NBA title in 2019.
Gasol, who is ranked No. 96 on the list after being ranked 61st a year ago, is coming off a season in which he averaged career lows in points (7.5) and rebounds (6.3) but he certainly won't be expected to carry much of the offensive load. The 35-year-old Spaniard, who was a three-time All-Star with the Memphis Grizzlies and won Defensive Player of the Year in 2013, replaces JaVale McGee as the Lakers' starting center and brings a solid veteran presence to the team.
Kentavious Caldwell-Pope and new Lakers Dennis Schroder and Montrezl Harrell are all ranked in the 70s
Three LA Lakers are ranked in the 70s on ESPN's list, including two more new additions. NBA Sixth Man of the Year runner-up Dennis Schroder, who was acquired from the Oklahoma City Thunder makes his first appearance on the list at No. 79. Schroder was a low-risk, high-reward addition for the Lakers as he's in the final year of his contract and could become LA's third scoring option behind Anthony Davis and LeBron James. With that in mind, a notable absence from the top 100 list was Kyle Kuzma, who was the third-leading scorer for the Lakers in 2019-2020.
Also making his first appearance on ESPN's list is Kentavious Caldwell-Pope, who comes in at No. 77. Caldwell-Pope recently re-upped with the Lakers, signing a three-year deal worth just over $39 million. Caldwell-Pope played extremely solid basketball for the Lakers last season, shooting career bests from the field (46.7%) and the 3-point line (38.5%).
Just above Caldwell-Pope on the list is reigning Sixth Man of the Year Montrezl Harrell, who surprised everyone by jumping ship from the Clippers to the Lakers. Harrell, who most expect to still come off the bench behind Marc Gasol, averaged 18.6 points and 7.1 rebounds a season ago brings a strong defensive presence to the paint.
LeBron James and Anthony Davis are the top two players on ESPN's list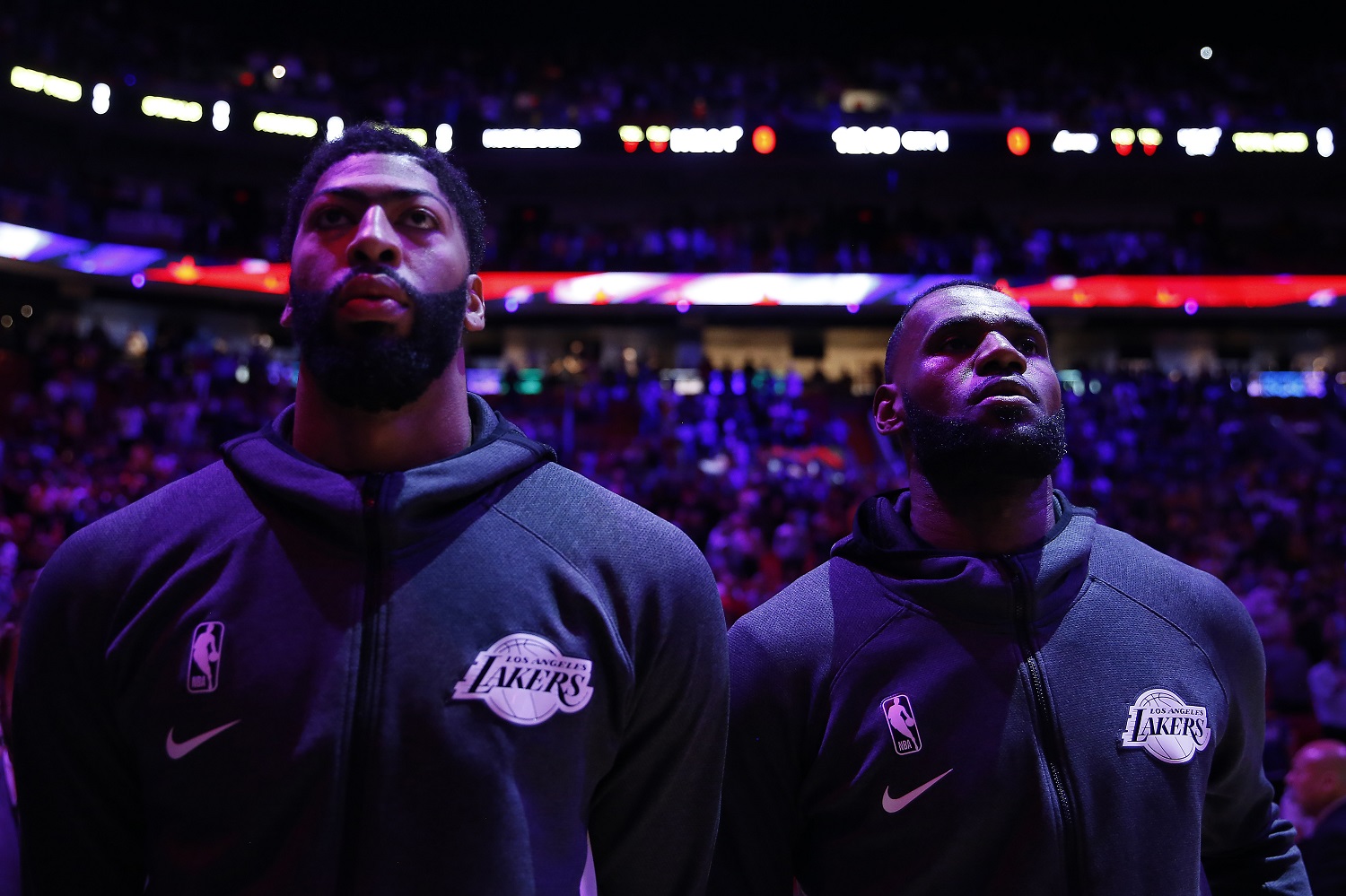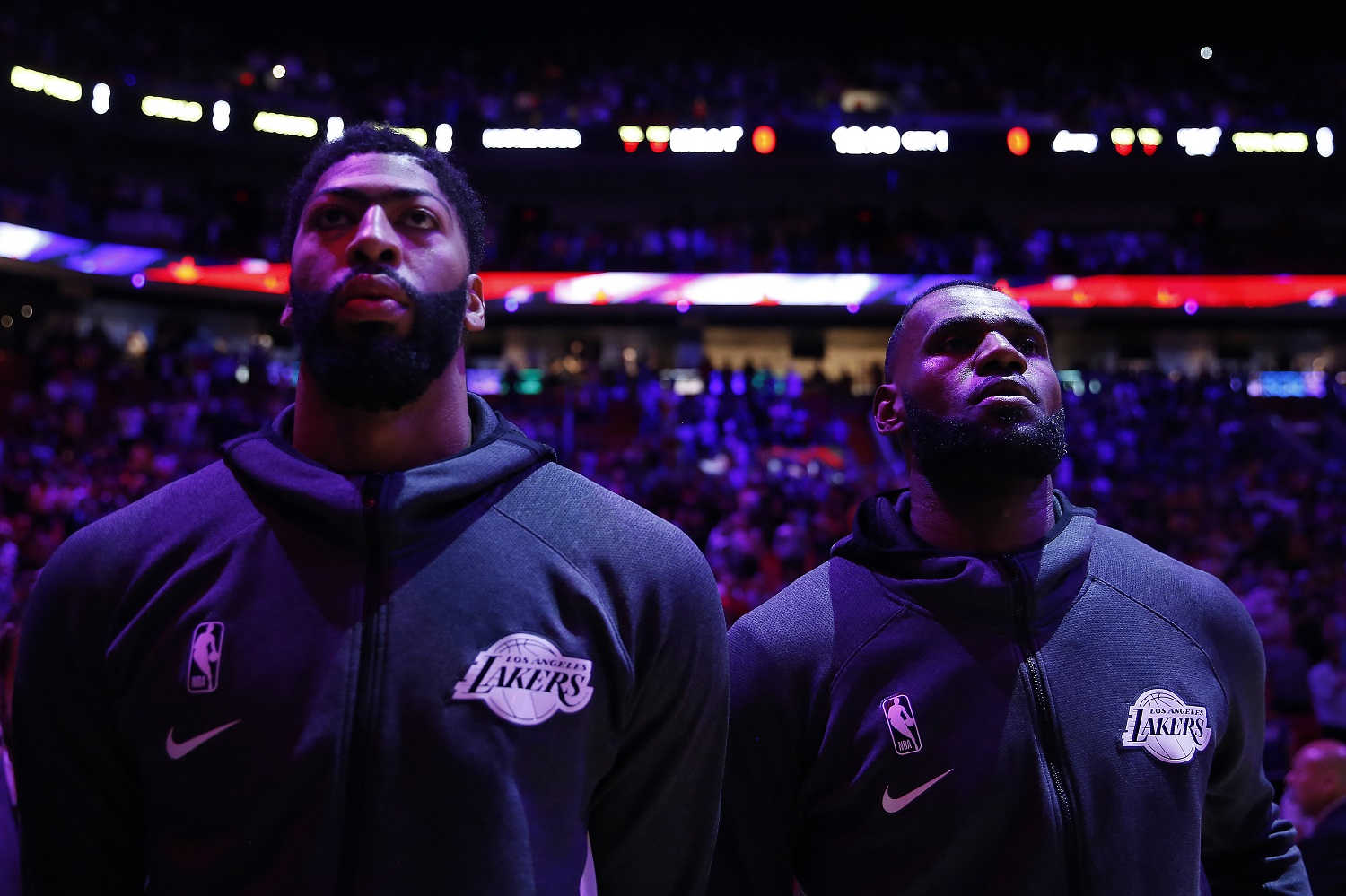 For the first time in the 10-year history of the ESPN top 100 NBA players list, teammates are in the top two spots as Anthony Davis comes in at No. 2 while LeBron James reclaimed the No. 1 spot. Last year's No. 1 and two-time reigning NBA MVP Giannis Antetokounmpo sits in the No. 3 spot.
In his 17th NBA season, LeBron James averaged 25.3 points, a league-leading 10.2 assists, and 7.8 rebounds per game while Anthony Davis led the Lakers with 26.1 points, 9.3 rebounds, and 2.3 blocks per night in his first season in LA. Both played exceptional basketball in the Lakers' NBA Finals win over the Miami Heat with James nearly averaging a triple-double (29.8 points, 11.8 rebounds, 8.5 assists) on his way to winning Finals MVP while AD added 25 points, 10.7 rebounds, and two blocks per game.
This dynamic duo will be together for at least the next three seasons as LeBron recently signed a new extension that will keep him in LA through the 2022-2023 season while Davis signed a five-year deal (early termination option) that could potentially keep him in a Lakers uniform through the 2024-2025 campaign.
You can view the full list at ESPN.com
All stats courtesy of Basketball Reference