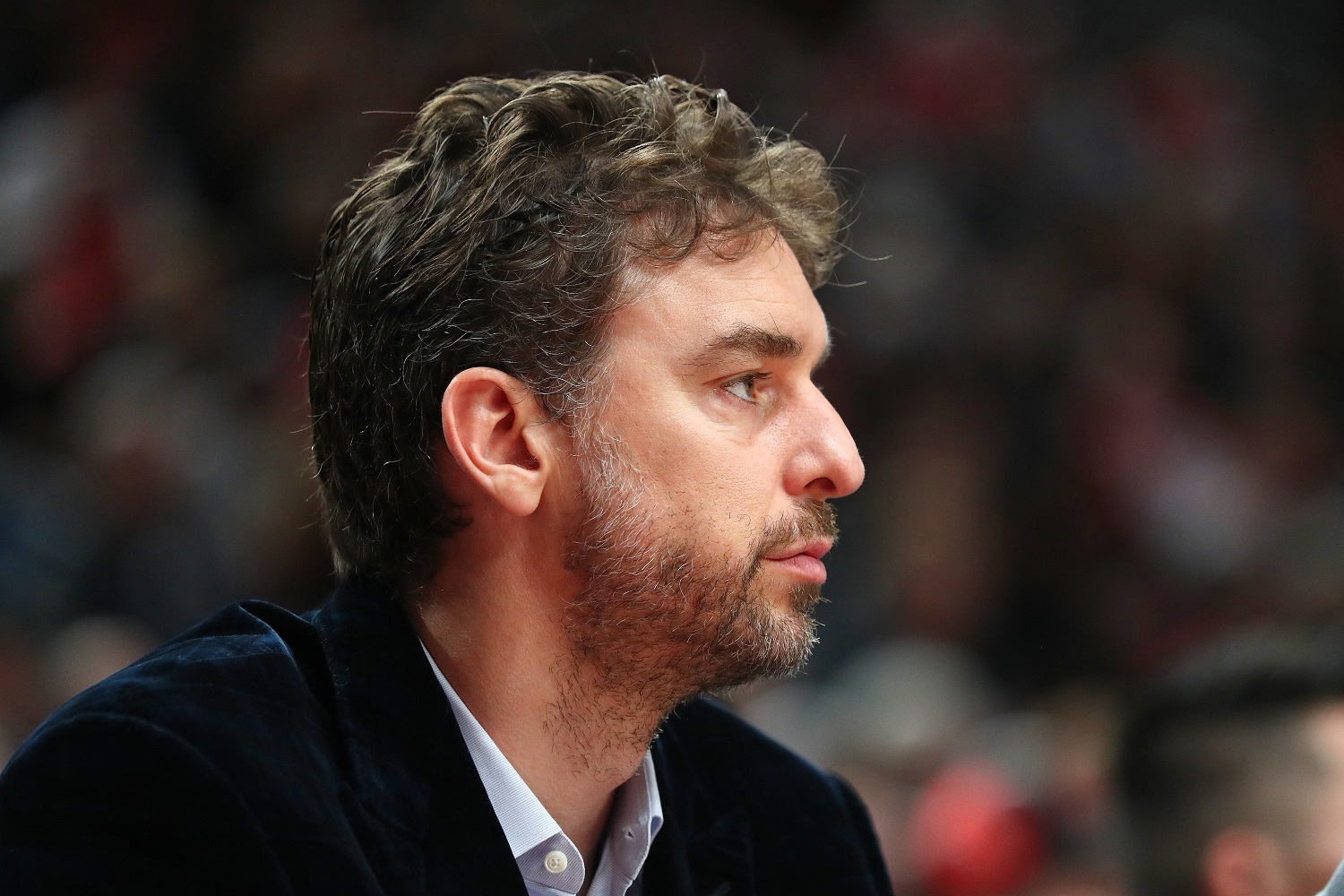 Pau Gasol Could Possibly Rejoin the LA Lakers To Play Alongside His Brother
Pau Gasol has expressed an interest in returning to the Lakers for one final NBA season and the franchise is in a position to make it happen.
It's been more than six years since Pau Gasol has worn a Los Angeles Lakers uniform but that could all change very soon. The six-time NBA All-Star, who helped the Lakers to back-to-back titles in 209-2010 alongside Kobe Bryant, has expressed an interest in coming back to Tinseltown for one last run and the franchise is actually in a position to make it happen. Such a deal would give Pau the chance to play alongside his brother, Marc, who was just signed by the Lakers this past week.
Pau Gasol is the reason that Kobe Bryant won his final two titles with the Lakers
Without Pau Gasol, Kobe Bryant likely would have ended his career with the three championships he won with Shaquille O'Neal. Sorry, but that's true. Kobe was always going to do his thing and did it better than just about anyone, but it wasn't until the Lakers acquired Pau Gasol from the Memphis Grizzlies in 2008 that the team became truly competitive again. Oddly enough, one of the pieces involved in that trade was Marc Gasol, whom the Lakers drafted in 2007.
Pau Gasol made an immediate impact when he arrived to the Lakers in February and helped the team to the NBA Finals later that year. LA lost to the Boston Celtics but then went on to win the title in each of the next two seasons with Gasol being one of the big reasons why. He was an All-Star both seasons and took a lot of pressure off Kobe. The two became very close, often referring to one another as "brothers," and were one of the most dangerous duos in the NBA for years.
Gasol played six and a half seasons for the Lakers, averaging 17.7 points, 9.9 rebounds, and 3.5 assists before signing with the Chicago Bulls ahead of the 2014-2015 season. He's since also played for the San Antonio Spurs and the Milwaukee Bucks. Gasol signed with the Portland Trail Blazers ahead of the 2019-2020 season but was waived a few weeks into the season having never suited up for the team due to a stress fracture in his left foot, and didn't sign with another team.
Pau Gasol has expressed interest in returning to the Lakers
As mentioned, Pau Gasol, who is now 39 years old, did not play the 2019-2020 season after being waived by the Portland Trail Blazers last November. However, he has expressed a desire to play in 2020-2021 and told the Associated Press over the summer that he has two preferred destinations, his home country of Spain or the LA Lakers, assuming his foot is ready to go anyway.
"My intention is to play another season if the foot is OK, either in the NBA or in Europe. A final season with the Lakers is attractive, finishing at Barca (Barcelona) is attractive, but you have to see the real possibilities and see what situation would be best for the circumstances of the moment."

Pau Gasol
Heading back to Barcelona would make a lot of sense for Pau Gasol as that's where he began his pro career before making the move to the NBA in 2001. However, the Lakers have to be even more attractive now seeing as how the team just recently signed his younger brother, Marc, to a two-year deal. And LA is actually in a position to make this happen.
LA could sign him to a minimum deal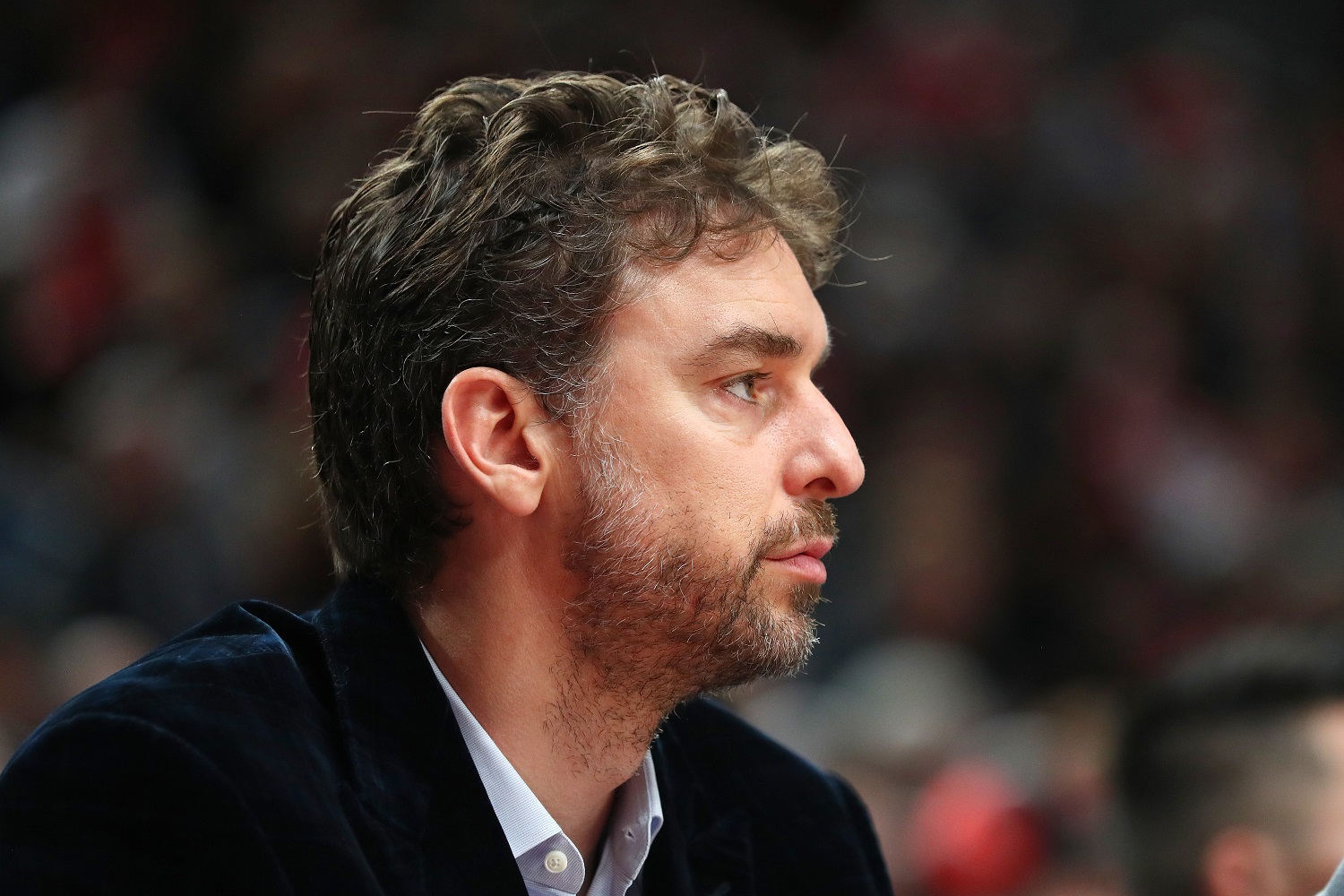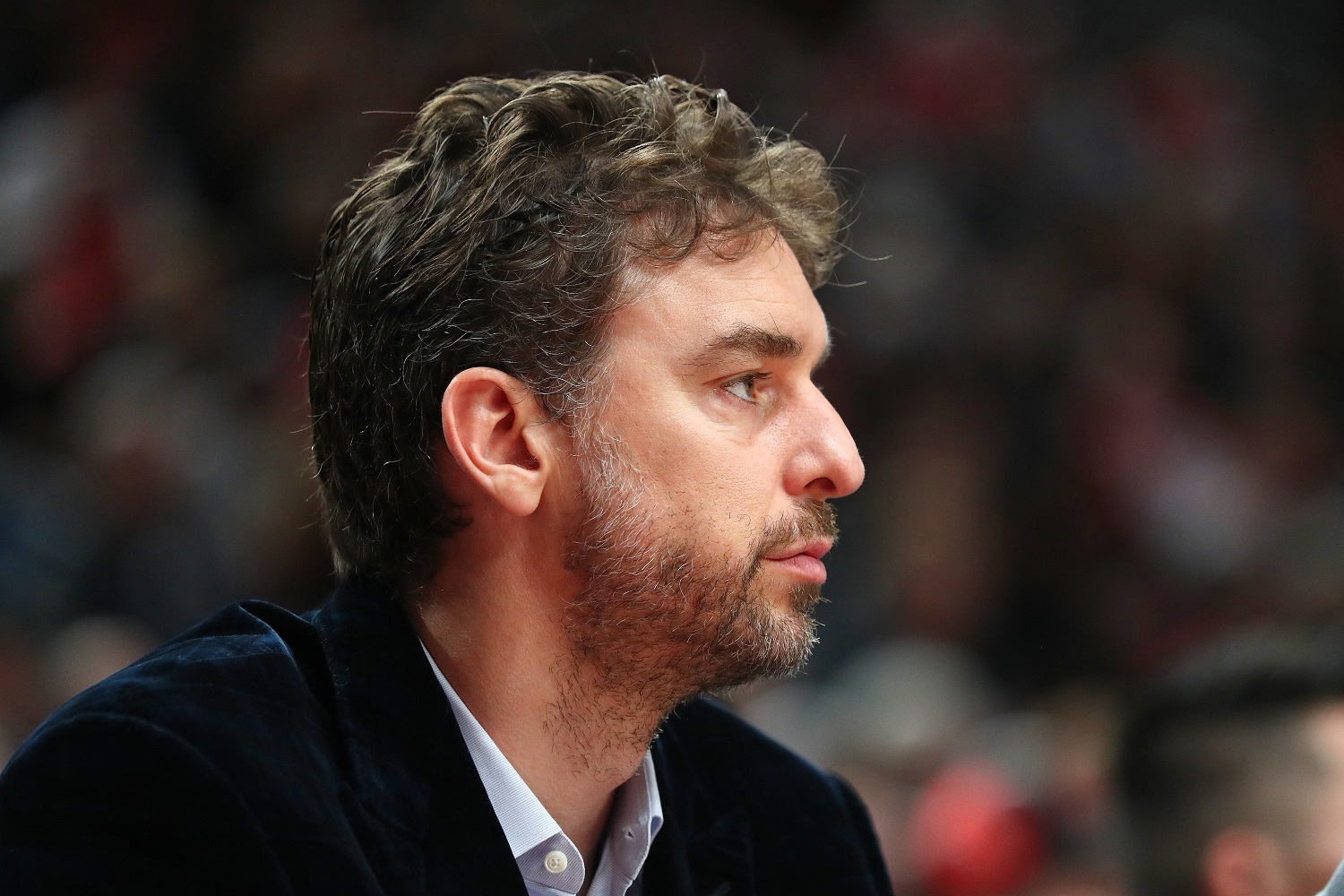 The Lakers have certainly been busy in this short NBA offseason. Not only have they added Marc Gasol but they've brought in Dennis Schroder, Wesley Matthews, and reigning NBA Sixth Man of the Year Montrezl Harrell as well. LA currently has 10 players under contract, a number that will soon be 11 when Anthony Davis finalizes his new deal. The Lakers don't have a ton of salary cap space left but they do have enough to sign three more veterans to one-year, veteran's minimum contracts, which creates the perfect situation to bring back Pau Gasol, who is still beloved by Lakers fans.
Gasol would add even more depth to an already-deep Lakers roster and while he doesn't fit in perfectly with Frank Vogel's system, there's no doubt that he would still be a great asset. He added the 3-point shot to his arsenal in recent years, which is never a bad thing in today's NBA, and could give LA some valuable minutes off the bench at power forward when Anthony Davis needs to rest. It's honestly a win-win for everyone involved.
The Lakers need to sign somebody, right? Why not someone who's a proven winner in LA, is adored by the fans, and could help the team win an 18th NBA title? Don't be surprised if Pau Gasol is wearing the purple and gold again very soon.
Stats courtesy of Basketball Reference