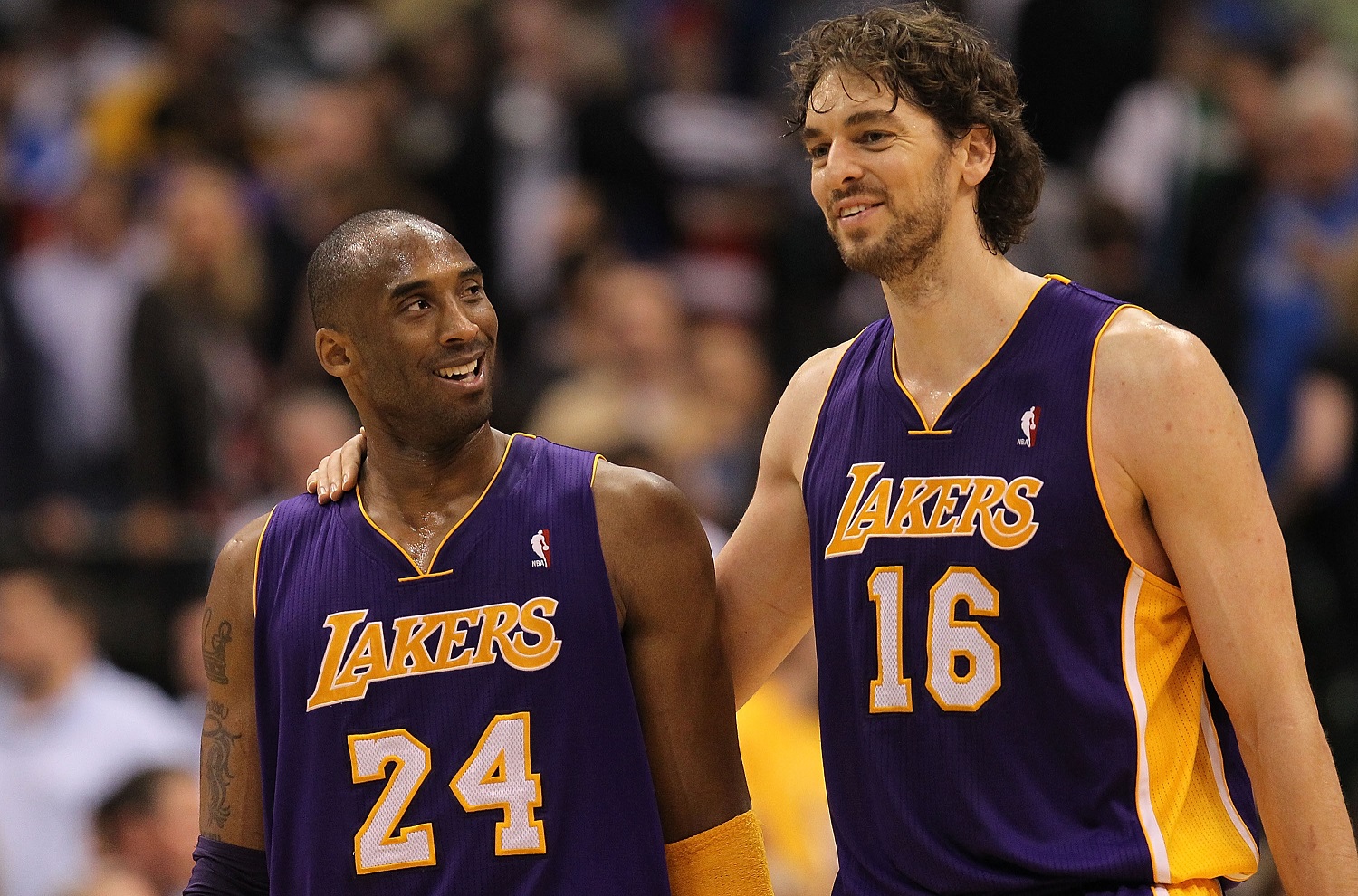 Pau Gasol Posted an Emotional Birthday Message To Kobe Bryant
On what would have been the 42nd birthday of Kobe Bryant, Pau Gasol shared a heartfelt message to his former teammate and great friend.
Pau Gasol and Kobe Bryant won back-to-back NBA championships with the Los Angeles Lakers but the bond between the two men reached far beyond the basketball court.
Yes, on the court, Bryant and Gasol were one of the most dynamic duos in the NBA for a period of time. But their friendship off the floor was just as dynamic. They often called themselves "brothers" and Gasol has continued to be very involved with Bryant's family following Kobe's death this past January.
Kobe Bryant would have turned 42 years old on Sunday and Pau Gasol made sure to pay tribute to his dear friend on social media with a beautiful, heartfelt message.
Kobe Bryant likely doesn't win his last two titles without Pau Gasol
Ahead of the 2004-2005 NBA season, the Lakers made the decision to make Kobe Bryant the face of the franchise and traded Shaquille O'Neal to the Miami Heat. The Lakers missed the playoffs that season, going 34-48, and knew it would take some time to build a team capable of winning an NBA title. Year by year, they added new pieces around Kobe Bryant but just couldn't get over the hump, losing in the first round of the postseason in both 2006 and 2007. But then everything changed in 2008.
Midway through the 2007-2008 campaign, the Lakers traded for Pau Gasol, who had become an absolute star with the Memphis Grizzlies. Upon his arrival to Hollywood, the Lakers won 22 of their final 27 games in the regular season and then made a run to the NBA Finals, where they lost to the rival Boston Celtics in six games. But Kobe Bryant now knew he had the sidekick he'd been searching for and it led to great things.
In 2008-2009, the Lakers went 65-17 in the regular season and 16-7 in the postseason, securing the franchise's 15th NBA title. The following season, they got their revenge on the Celtics, defeating them in an epic seven-game series to notch back-to-back titles. Kobe Bryant was clearly the leader of the team but Pau Gasol proved to be a perfect Robin to Bryant's Batman. Over those two seasons, Gasol was second to Bryant on the team in scoring and assists while also being the leading rebounder. Both were named to the NBA All-Star team in each of those championship seasons.
The pair spent four more seasons together as teammates but never made it beyond the conference semifinals. But the two built a friendship worth more than any championship trophy.
The two shared a very special friendship
While great teammates on the basketball court, they were even better friends away from it. Their families were very close and Gasol's kids called Bryant "Uncle Kobe" with Bryant's kids reciprocating with "Uncle Pau."
Following the heartbreaking death of Kobe and Gianna Bryant this past January, Gasol has continued to be close with Bryant's wife, Vanessa, and surviving daughters, Natalia, Bianka, and Capri. Just two days ago, Gasol shared a picture on Twitter of his family with the Bryant family with a caption reading "My wife, my future baby, my sister and my nieces. So much beauty in one picture. #Family" Just truly beautiful stuff there.
Gasol was back on Twitter on Sunday to wish Kobe Bryant a happy birthday.
Pau Gasol posted a heartfelt message to Kobe Bryant on what would have been his 42nd birthday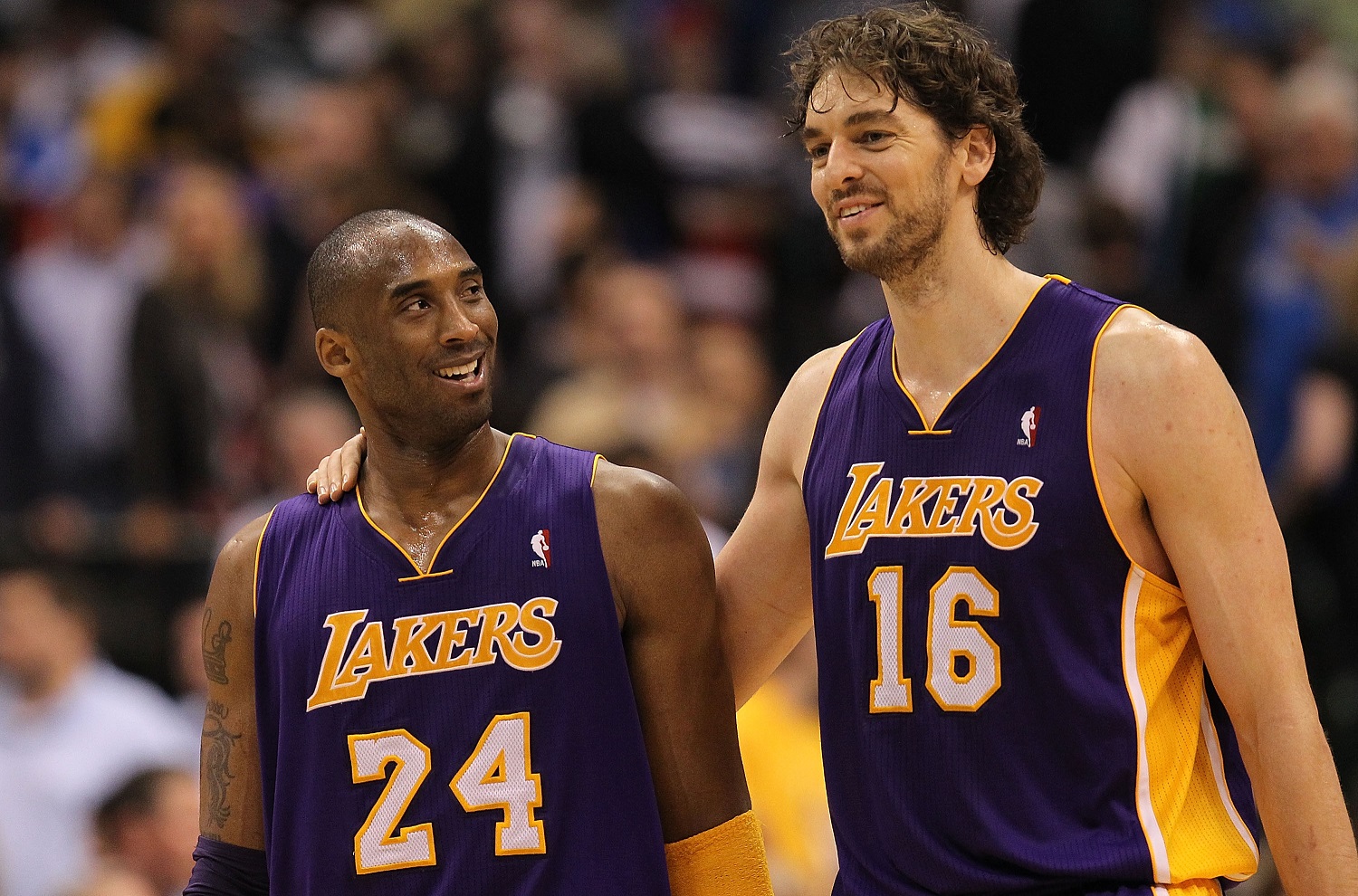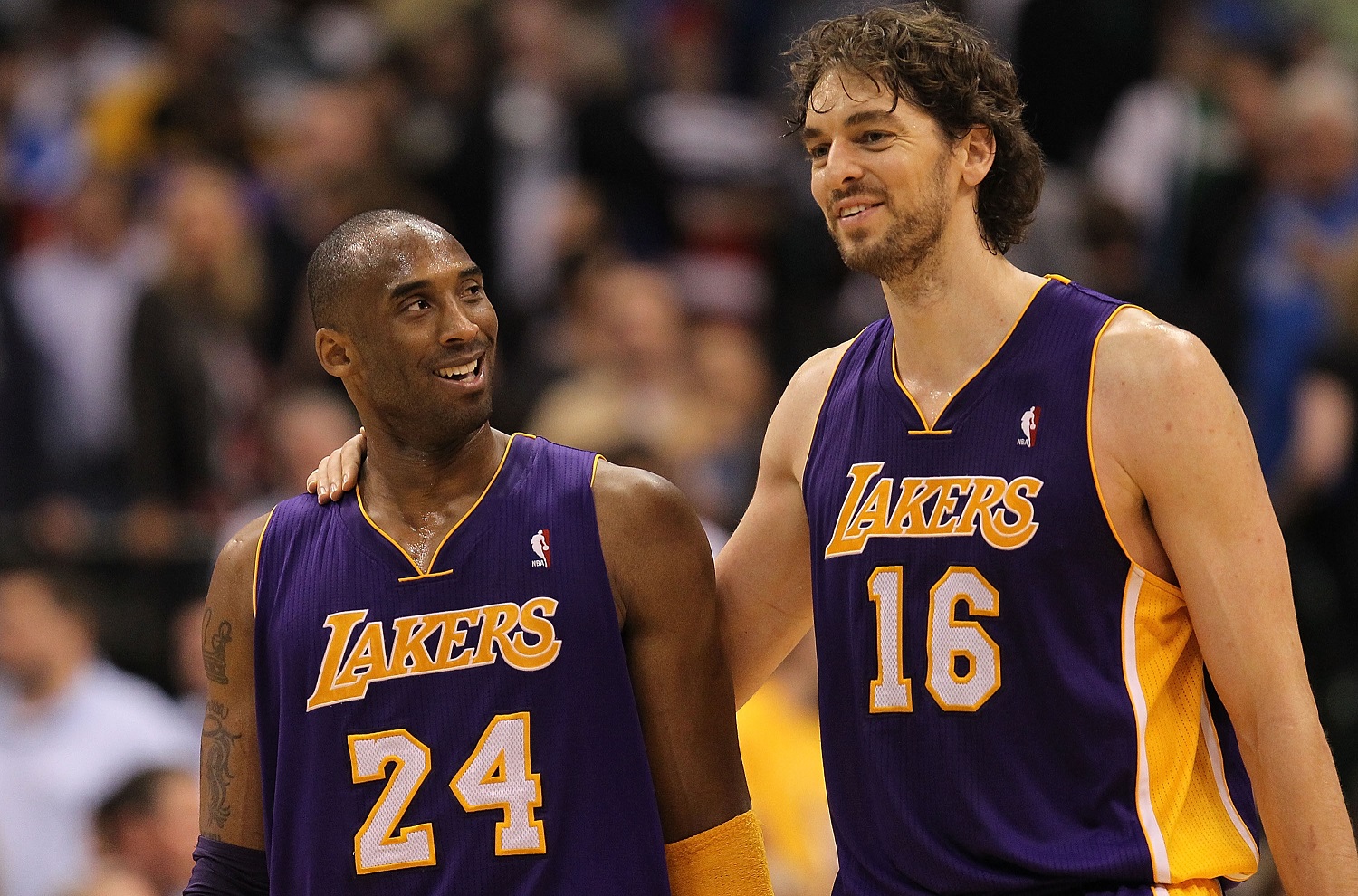 Early Sunday afternoon, Pau Gasol took to Twitter to post a heartfelt message to Kobe Bryant on what would have been the Black Mamba's 42nd birthday.
Just look at that picture and that message. That's brotherhood right there.