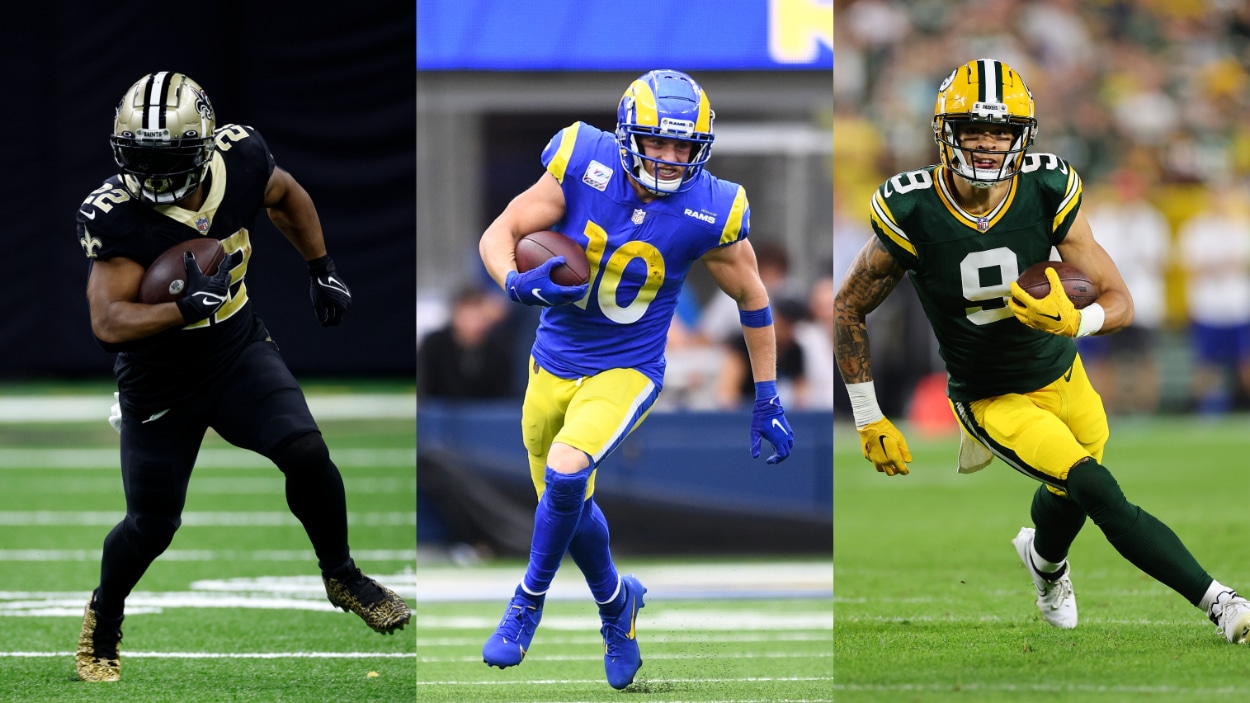 NFL Injuries: The Big-Name Stars Who Went Down in Week 8, and How they Look for Week 9 and Beyond
The NFL injuries include the Rams' Cooper Kupp seemingly dodging a bullet and Packers rookie Christian Watson having another setback.
Another NFL Sunday is in the books, which means another slew of big-name injuries are out there and worth watching. While the names of the NFL players who went down in Week 8 weren't quite as big as the injuries from Week 7, there are still several offensive players whose absence will affect their football team and your fantasy team. Here is a roundup of the biggest skill-positon NFL injuries from Week 7 heading into Week 8.
NFL injuries: Week 8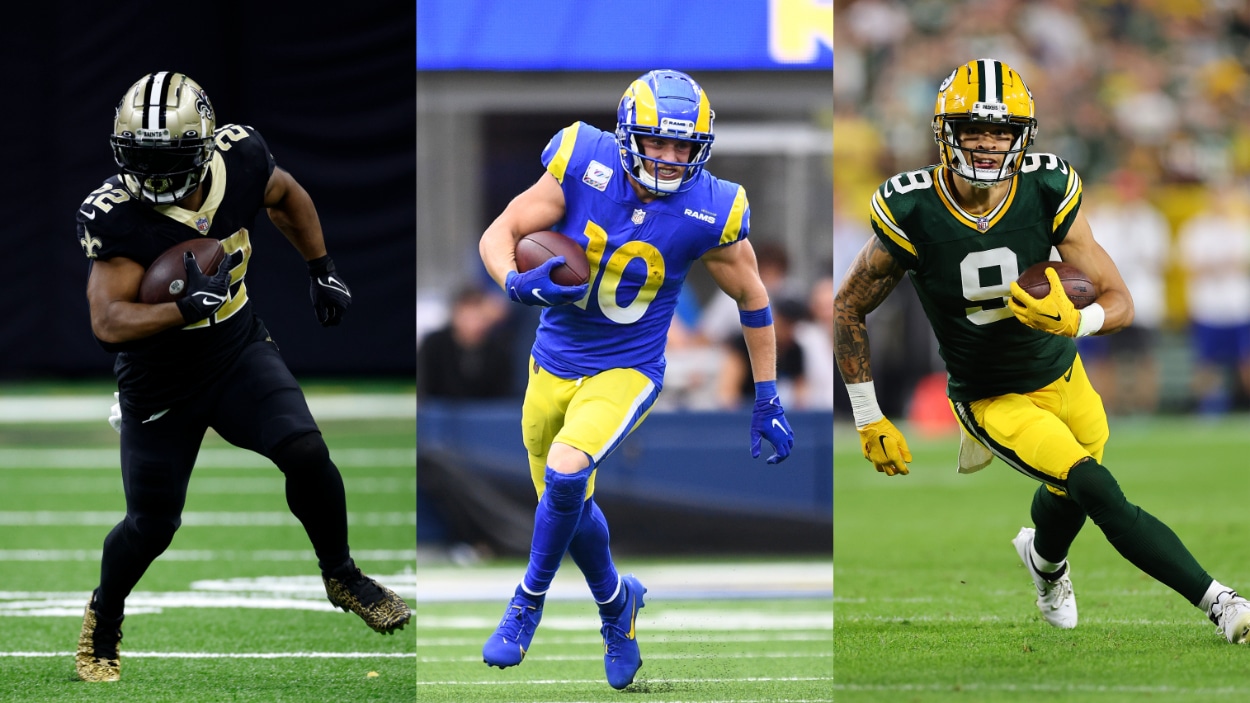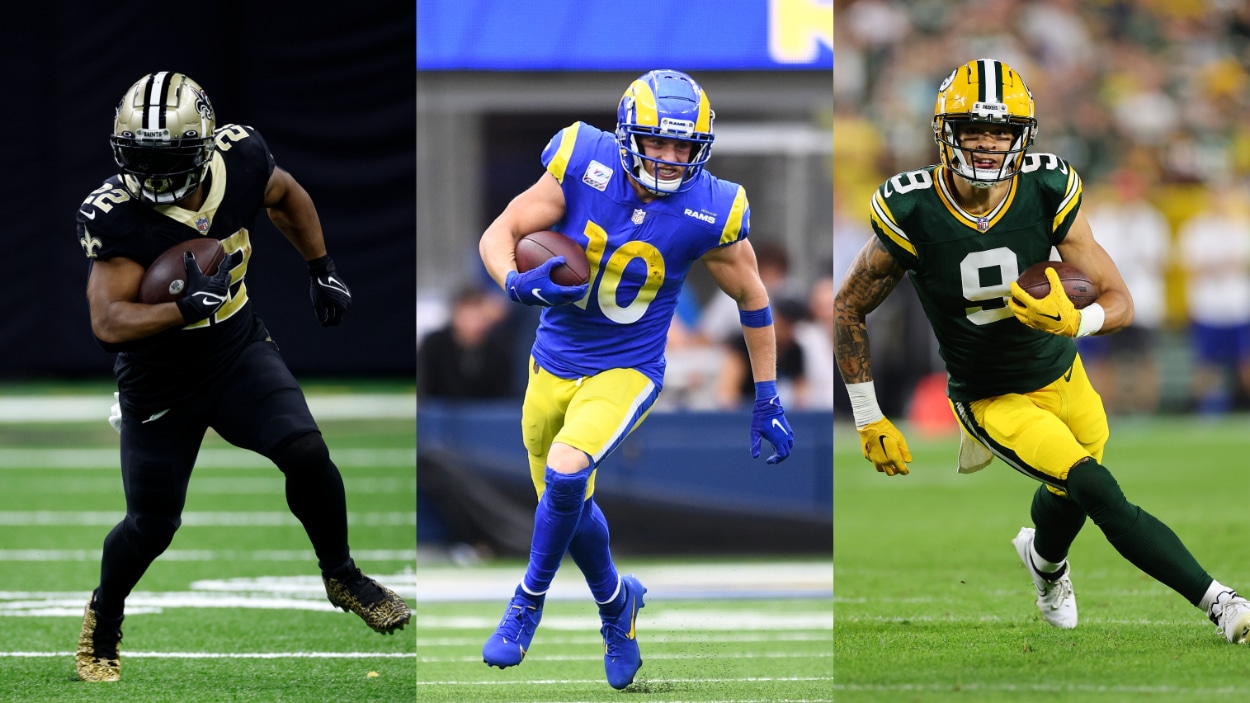 Los Angeles Rams, WR, Cooper Kupp
The biggest of the Week 8 injuries was undoubtedly Cooper Kupp. Last season's Offensive Player of the Year had eight catches for 78 yards and a touchdown in a 31-14 loss to the San Francisco 49ers before he went out. 
The game was a blowout at that point, and Rams coach Sean McVay said after the game he's "kicking himself" for still having Kupp in the game and throwing to him at that point. 
On Sunday night, Kupp told ESPN, "things are pointing towards dodging a bullet," and he is feeling "pretty good right now." That's huge news for Rams fans because if the now 3-4 team loses him, the season could be over. 
Mark Ingram, RB, New Orleans Saints
New Orleans Saints running back Mark Ingram had just one catch for two yards before going out of the team's dominant 24-0 win over the Las Vegas Raiders with a knee injury. 
It didn't seem to matter on Sunday, as Alvin Kamara had 158 all-purpose yards and three touchdowns. That was fine vs. the listless Raiders, but if the Saints hope to compete in the wide-open NFC South, they'll need Ingram's 1-2 punch. 
As of Sunday night, there is no update on the long-term prognosis for Ingram. 
DeVante Parker, WR, New England Patriots
Another of the Week 8 NFL injuries came as the New England Patriots scored a big 22-17 over the New York Jets to pull within a game of their NYC rival in the AFC East. Wide receiver DeVante Parker wasn't around for much of it, though. 
The wideout suffered an injury on the first play of the game and was ruled out shortly afterward. Jacoby Meyers picked up the slack, catching nine balls for 60 yards and a touchdown. 
The Patriots still have Meyers, rookie Tyquan Thorton, Nelson Agholor, and Kendrick Bourne at the position if Parker ends up missing significant time. It may change the Patriots' trade deadline plans, though. Both Agholor and Bourne were rumored to be on the block for a November 1 move. 
Christian Watson, WR, Green Bay Packers
Just when second-round rookie Christian Watson got on the field after several leg injuries in his short career, Aaron Rodgers' WR left the game after one catch for 12 yards. As he was diving for a first down, though, a Buffalo Bills defensive back hit him hard, and the team ruled him out with a concussion. 
This is the latest disappointing setback for the first-year player, and with a concussion, you never know how long he will be out for. 
The good news for Rodgers and the Packers is that both his other 2022 rookie WRs — Romeo Doubs (Round 4) and Samori Toure (Round 7) — caught touchdown passes during the team's Sunday night game. 
Have thoughts on this topic? Keep the conversation rolling in our comments section below.