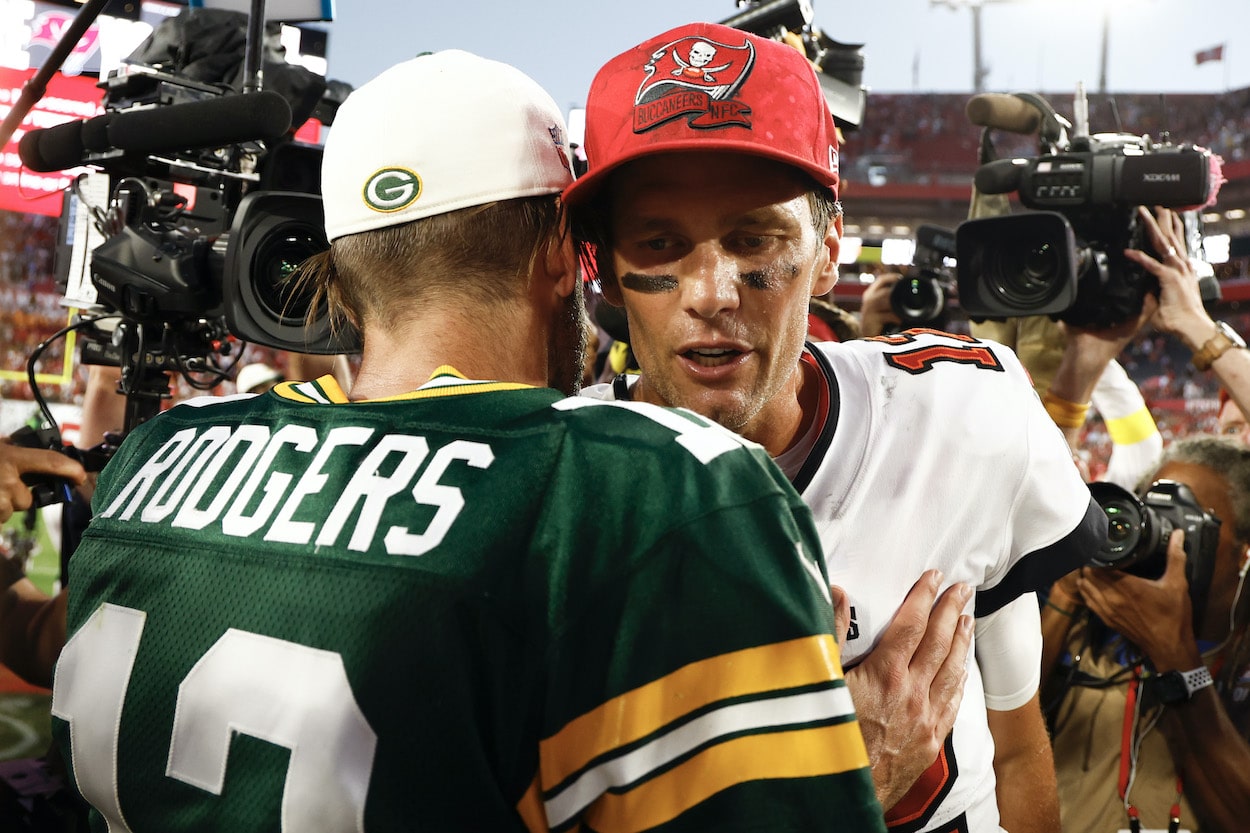 Which NFL Teams Are Playing on Christmas Day 2022?
How many NFL games are scheduled for Christmas Day this year?
The NFL has owned Thanksgiving for decades, but the league has only dabbled in Christmas Day games over the years. There have been just 24 NFL games played on Dec. 25 since 1971. However, Commissioner Roger Goodell is starting to put a larger emphasis on Christmas Day games. This year will be the third straight season with at least one Christmas game on the schedule, and it will mark the first time in league history three NFL games will be played on the jolly day.
So, which teams are playing on NFL Christmas Day 2022?
Which teams play on NFL Christmas Day 2022?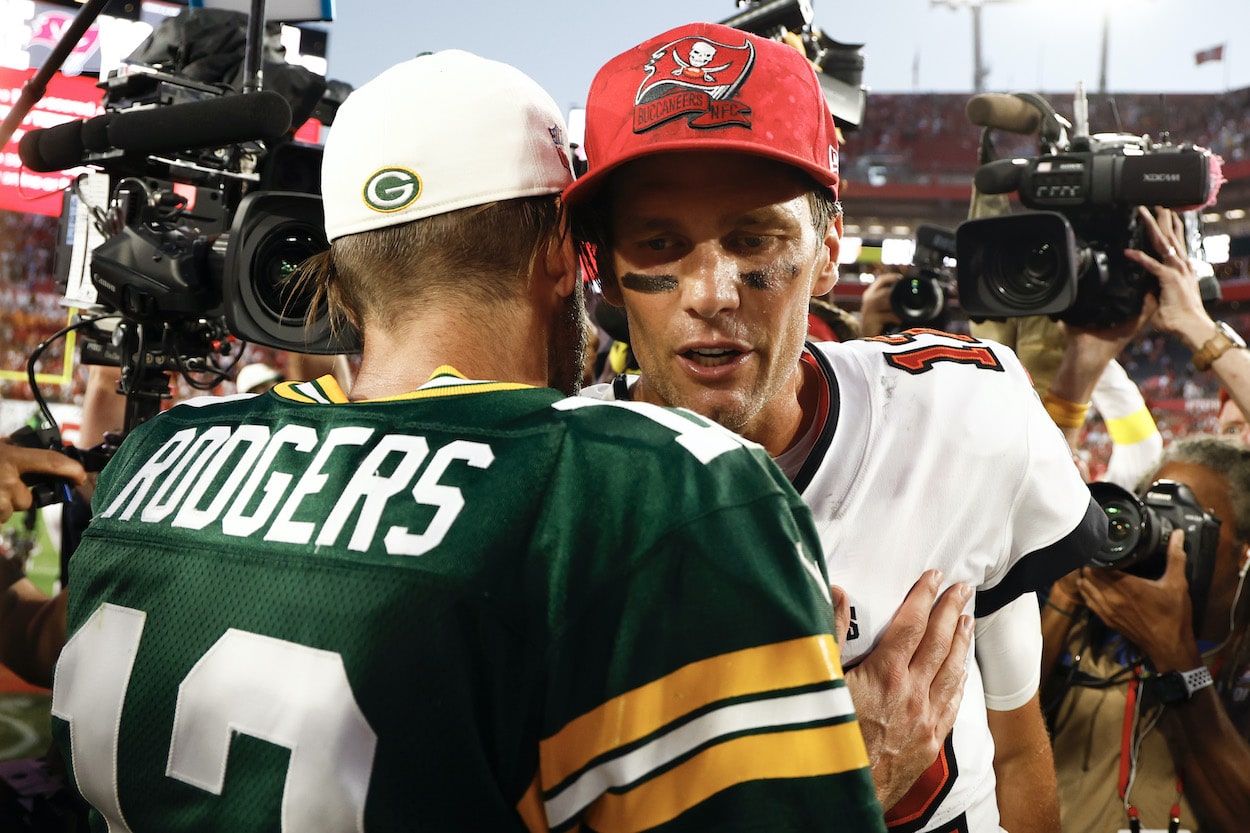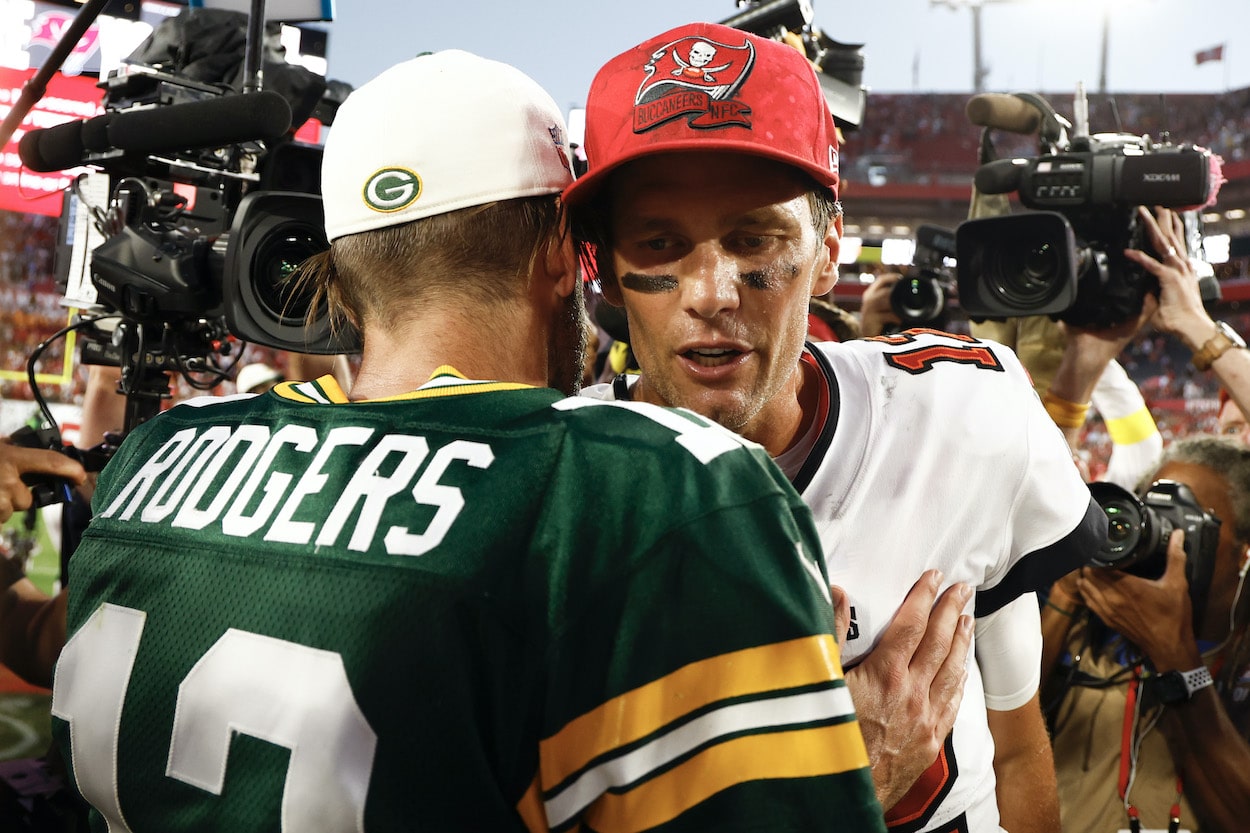 There will be three NFL games played on Christmas Day this year for the first time in league history. That may sound like heaven, but the matchups are… not the best.
First, Aaron Rodgers and the Green Bay Packers will attempt to keep their faint playoff hopes alive against Tua Tagovailoa the Miami Dolphins. The Packers must win on Christmas Day to stay alive in the NFC playoff race, while the Dolphins will be looking to snap a three-game skid.
The afternoon game will feature the 4-10 Los Angeles Rams and the 4-10 Denver Broncos. Goodell probably thought he had a banger with this one before the season, but this matchup is just straight-up depressing now.
The nightcap isn't much better, either. Tom Brady and the sinking Tampa Bay Buccaneers will welcome a 4-10 Arizona Cardinals team down to its third-string quarterback.
The NFL can't be thrilled with how this Christmas Day slate turned out, but it will still crush the NBA's ratings because of postseason implications and the fantasy football playoffs.
Miami Dolphins vs. Green Bay Packers – 1 p.m. ET (FOX)
Los Angeles Rams vs. Denver Broncos – 4:30 p.m. ET (CBS)
Arizona Cardinals vs. Tampa Bay Buccaneers – 8:20 p.m. (NBC)
Which NFL team has played the most Christmas Day games?
NFL games on Dec. 25 date back to the 1971 playoffs. Since then, the Dallas Cowboys have played the most Christmas Day games in the league (five), going 2-3 in those contests. The Minnesota Vikings and Tennessee Titans are tied for the second-most Christmas Day games played with four.
There are six NFL teams that are undefeated on Christmas, but the Philadelphia Eagles and Pittsburgh Steelers are the only teams with a 2-0 record.