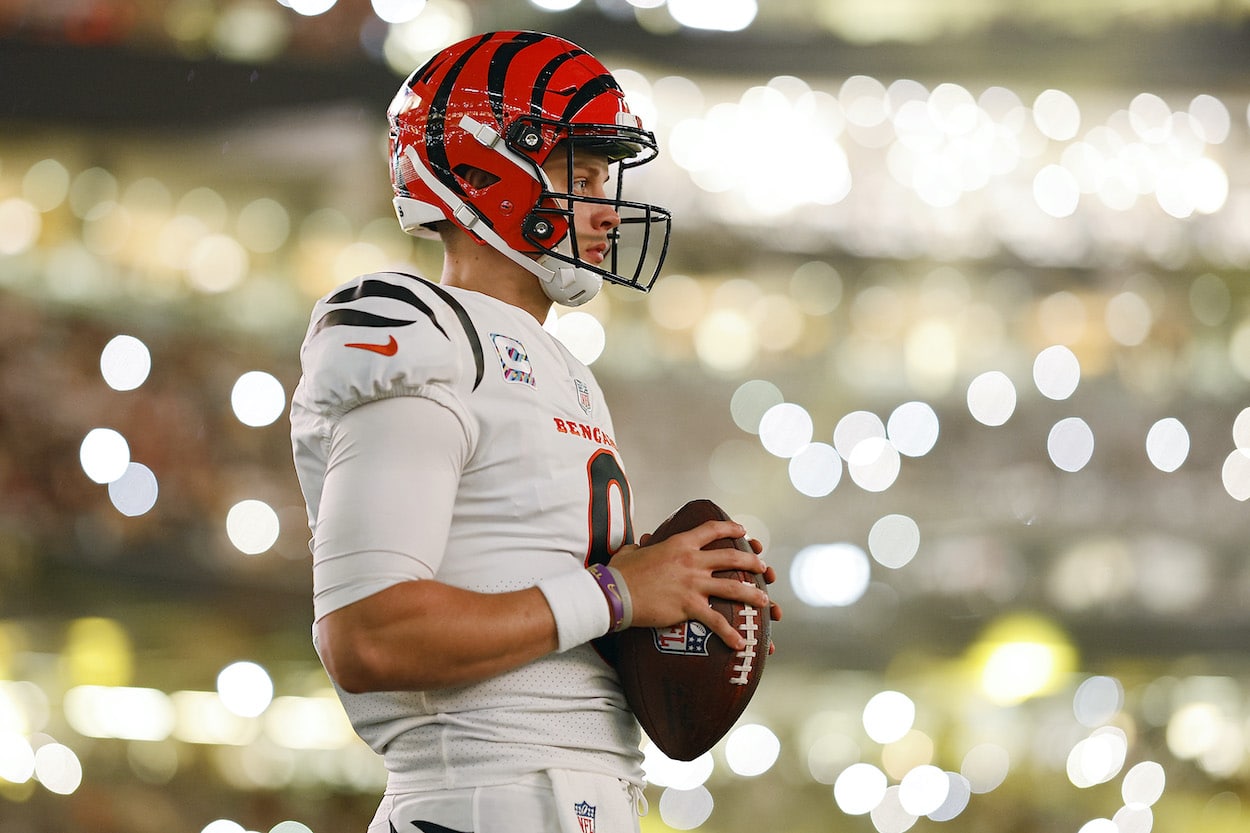 NFL Week 7 Picks: Best Bets, Moneyline Underdog, and Teaser of the Week
Jack Dougherty's best bets for Week 7 of the NFL season.
I have good news and bad news for the loyal followers of my Best Bets column here on Sportscasting.
The good news: We've won money in four of the first six weeks of the 2022-23 NFL season, which puts us at +6.59 units on the year.
The bad news: We're an abysmal 1-9 in those two losing weeks.
It's been a boom-or-bust season for me so far, but the important thing is (and always will be) the plus sign next to our net units. So, let's keep fighting to stay in the green and hope for another boom week this Sunday.
Week 7 best bets, let's go!
NFL Week 7 best bets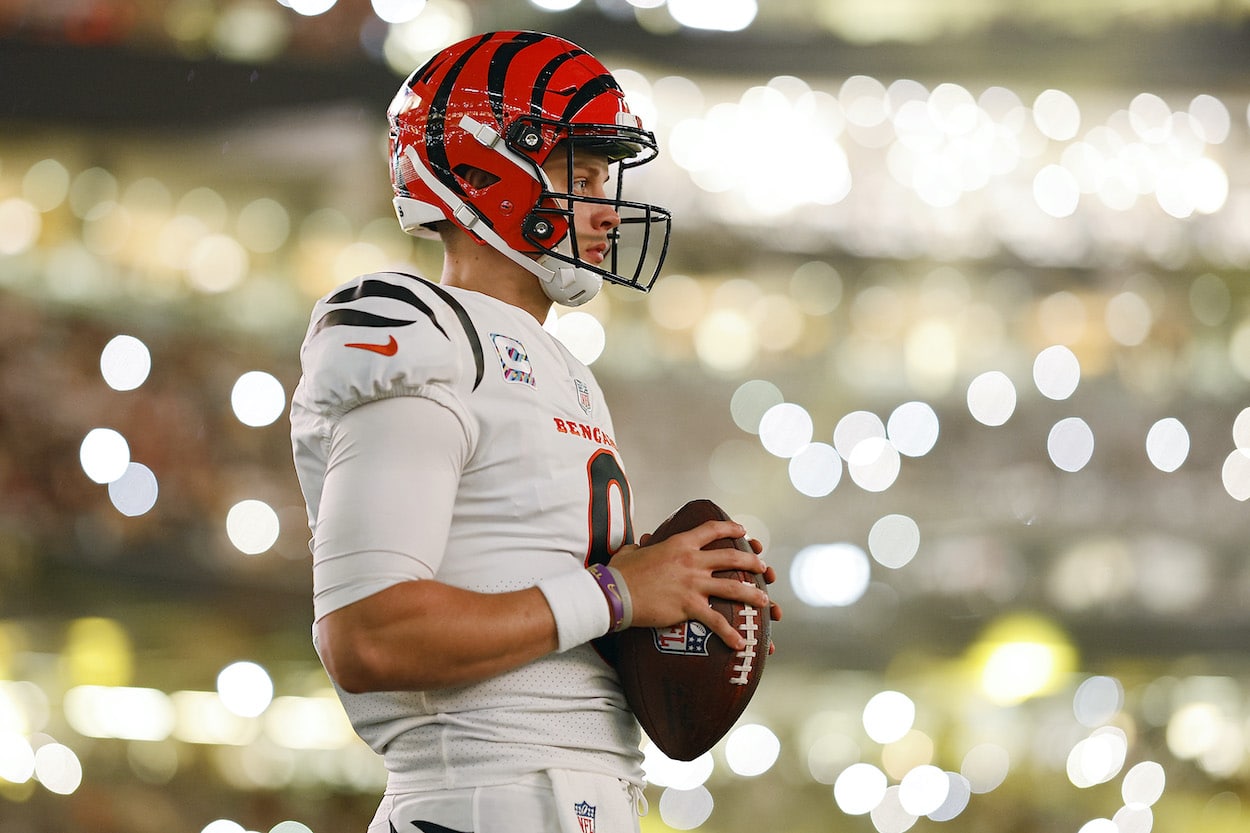 2022 Best Bets Record: 16-14 (+2.79 units)
All betting odds courtesy of FanDuel as of 10/22.
Favorite Favorite: Cincinnati Bengals -6.5 vs. Atlanta Falcons
Believe it or not, Atlanta is the only team left in the NFL that's undefeated against the spread (6-0). That impressive streak has to end at some point, and I think it happens this week.
Joe Burrow and this Bengals offense snapped out of their funk last week with 30 points against the New Orleans Saints, and I think they keep it rolling against a Falcons defense allowing 5.9 yards per play on the season.
Favorite Underdog: Pittsburgh Steelers +7.5 at Miami Dolphins
Are we sure this Dolphins team should be laying more than a touchdown against any team in the NFL right now? Sure, Tua Tagovailoa will be back under center, but it's impossible to predict how effective he will be after missing the last few weeks.
The Steelers will be getting Minkah Fitzpatrick and Pat Freiermuth back for this one, and Pittsburgh still found a way to upset Tom Brady and the Tampa Bay Buccaneers without them last week. I think the Steelers are live to win this game, so I'll take the +7.5 and feel great about it.
Favorite Over: Baltimore Ravens vs. Cleveland Browns over 45.5
Unders have been rolling across the NFL all year long. Through the first five weeks of the season, unders are 57-37, hitting at a 60.6% pace. But it's been a different story for the Browns.
Cleveland ranks 29th in the league in points allowed per game (27.2) and 31st in defensive DVOA. The Browns are the best over team in the NFL through five weeks at 5-1. This defense can't stop a nosebleed, so Lamar Jackson and Co. should have no problem getting to 30 points in this one. If that's the case, Cleveland should be able to give us at least 17 to hit this over.
Favorite Under: Carolina Panthers vs. Tampa Bay Buccaneers under 38.5
Wait, a total in the 30s with Brady playing quarterback? That can't be right. Oh, but it is, and we're still taking the under.
Christian McCaffrey was the only reason this Panthers offense was even respectable, and it still wasn't with an NFL-worst 260 yards per game. Without McCaffrey in the lineup, how does Carolina even get to double digits against Tampa Bay's defense? Brady might have to score 39 himself to hit this over, and nothing he's shown so far this season makes me think that will happen.
Favorite Underdog Moneyline: Washington Commanders +188 vs. Green Bay Packers
When are we going to admit this Packers offense under Aaron Rodgers is just… not… good? If you take out their 27 points against the Chicago Bears in Week 2, the Packers are averaging just 16 points per game in their other five contests. That would rank 30th in the NFL right now.
The Commanders can put pressure on Rodgers with their stout defensive front, and Taylor Heinicke might just be an upgrade over turnover-happy Carson Wentz. Green Bay simply hasn't proven enough to be favored by this many points on the road. Take the moneyline on Washington.
Teaser of the Week
2022 Teaser of the Week Record: 5-1 (+3.8 units)
Cincinnati Bengals -0.5/Baltimore Ravens -0.5
I've been successful at teasing underdogs through the key numbers of three and seven this year, but I don't see any I love this week. The Colts and 49ers are the only two that really qualify, and I wouldn't be surprised if both of them got blown out.
So, let's go full square this week and hope the Bengals and Ravens can avoid upsets at home against inferior teams.
How to get help: In the U.S., contact the National Council on Problem Gambling helpline at 1-800-522-4700.
Have thoughts on this topic? Keep the conversation rolling in our comments section below.