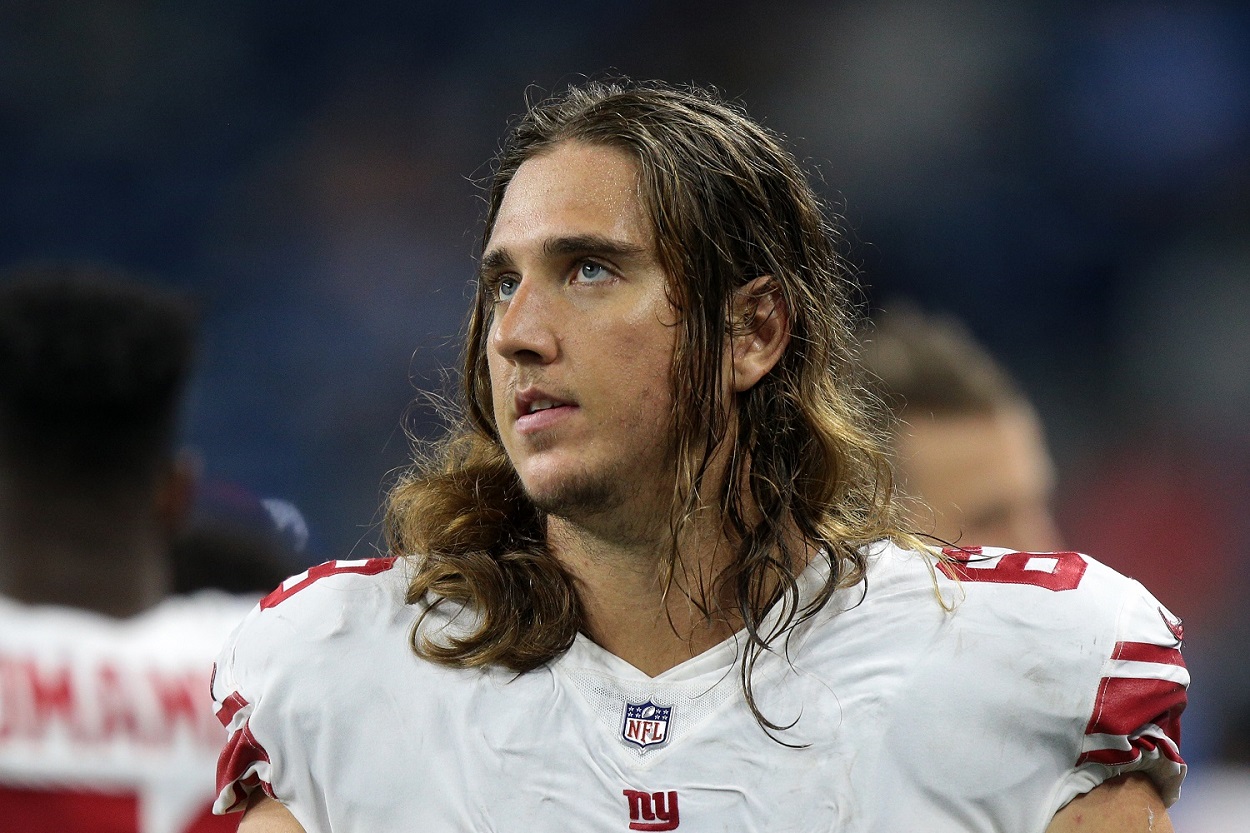 Now-Former Seahawks Lineman Chad Wheeler Was Shot With Bean Bag Rounds in a Violent Altercation With Police While at USC
Chad Wheeler was once shot with bean bag rounds by police following a violent altercation during his college football days at USC.
After being arrested on Monday night on suspicion of felony domestic violence, Chad Wheeler is now out of a job as the Seattle Seahawks have waived the backup offensive lineman who began his NFL career with the New York Giants. Wheeler was set to become a free agent but it's highly unlikely that he gets a new job given this incident in which he allegedly strangled his girlfriend until she lost consciousness after she refused to bow to him.
The victim was then said to have regained consciousness, at which point Wheeler reportedly said to her, "Wow, you're alive?" She then allegedly ran into a bathroom and called 911, which is where police found her and Wheeler — who is said to have picked the lock — when they arrived on the scene. They found the woman with blood on her face and a swollen left arm as Wheeler stood behind her.
Wheeler, who had apparently stopped taking his medication for bipolar disorder, issued an apology on Wednesday and says he'll be stepping away from football. He says he's "truly ashamed" of his actions, blamed the incident on a "manic episode," and says he will be seeking treatment.
But Monday night wasn't the first time Chad Wheeler has been detained by police as he was involved in yet another disturbing and violent incident back during his college days at USC, an incident that ended with the two-time All-Pac-12 selection being shot by police with bean bag rounds.
Chad Wheeler has issued an apology for the incident involving his girlfriend
Not long after the Seattle Seahawks issued a statement on Wednesday afternoon condemning the actions of Chad Wheeler, Wheeler himself sent out a series of tweets in which he apologized for his actions. In the event they get deleted, here's how they read:
"Events happened over the weekend that transpired from a manic episode. I am deeply sorry for the pain and suffering that I have caused to Alleah and her family.

"I apologize profusely for the turmoil that I have caused to my family, teammates, fans and those closest to me. The most important thing right now is that Alleah gets the care she needs and I get help.  Both are happening.

"It is time for me to walk away from football and get the help I need to never again pose a threat to another. I cannot express my sorrow or remorse enough. I am truly ashamed."

Chad Wheeler
TMZ has now reported that Wheeler has officially been charged with one count of first-degree domestic violence assault, one count of domestic violence unlawful imprisonment, and one count of resisting arrest. The 27-year-old is expected to enter a plea at an arraignment hearing next month.
Chad Wheeler was involved in an altercation with police in December 2015
According to a report from NBC News, on the morning of December 19, 2015, police were called to an apartment in southern Los Angeles near the campus of USC where Chad Wheeler, who may have been under the influence of drugs and/or alcohol, was punching windows and walls.
Wheeler, who was in his junior season with the Trojans at that time and was 11 days away from a Holiday Bowl matchup with the Wisconsin Badgers, ran out of the apartment and got into an altercation with some officers who'd arrived on the scene, who eventually had no choice but to shoot the 6'7″, 318-pounder with bean bag rounds.
However, Wheeler was not arrested but instead taken to a nearby hospital where he was held in protective custody before undergoing a psychiatric evaluation.
The Los Angeles Times later reported that Chad Wheeler had suffered two concussions earlier that season. He did not travel with the Trojans to the Holiday Bowl, which USC lost, 23-21.
The incident may have played a part in why he went undrafted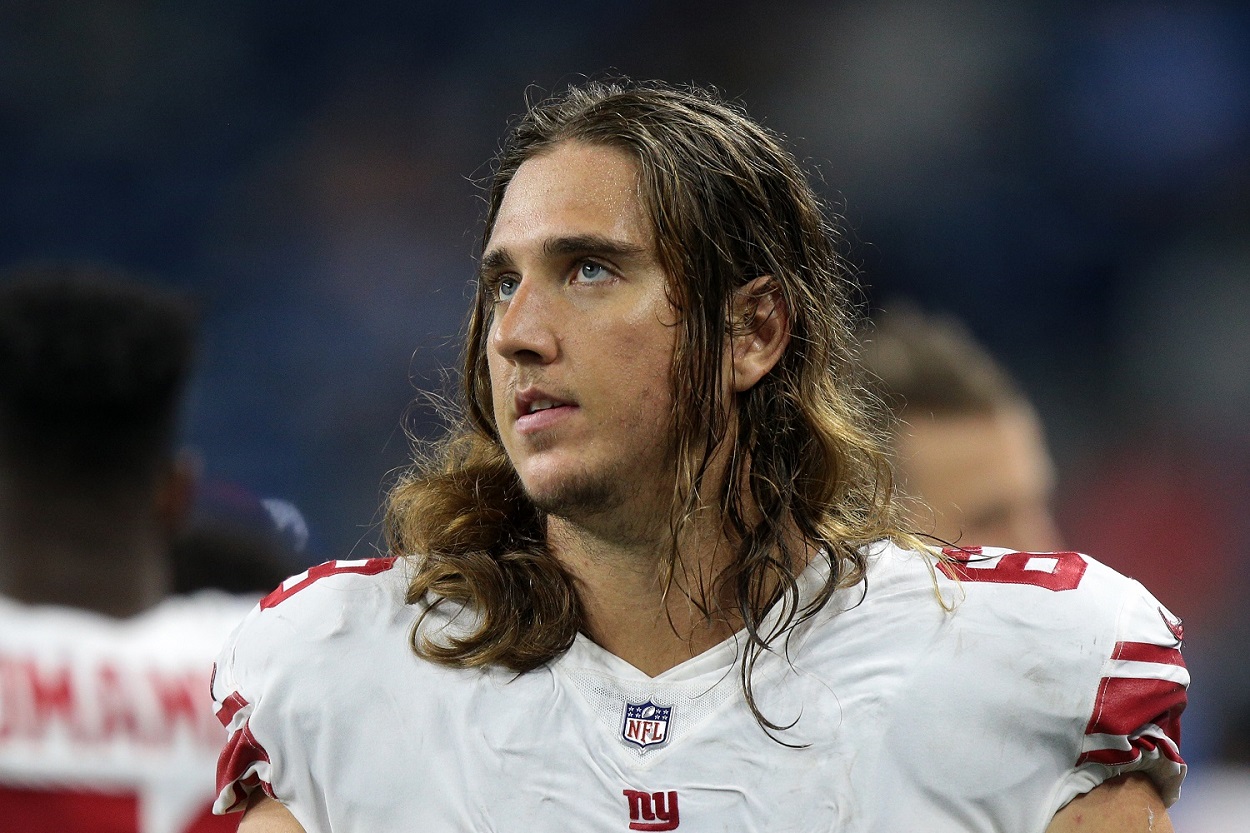 As a senior in 2016, Chad Wheeler was named a First-Team All-Pac-12 selection and some NFL draft experts predicted that he would go somewhere between the fourth and seventh round while others said his off-the-field issues and injury history — in addition to the concussions, he also once tore his ACL and had a bout of plantar fasciitis — would keep him from being drafted.
The latter turned out to be true as Wheeler did go undrafted in 2017 but he was quickly signed by the Giants as a free agent and appeared in 27 games for New York over the next two seasons, starting 19 of them. However, he was waived ahead of the 2019 season but signed with the Seahawks' practice squad that October. He went back and forth between the practice squad and the main roster this past season and appeared in five games.
Stats courtesy of Pro Football Reference