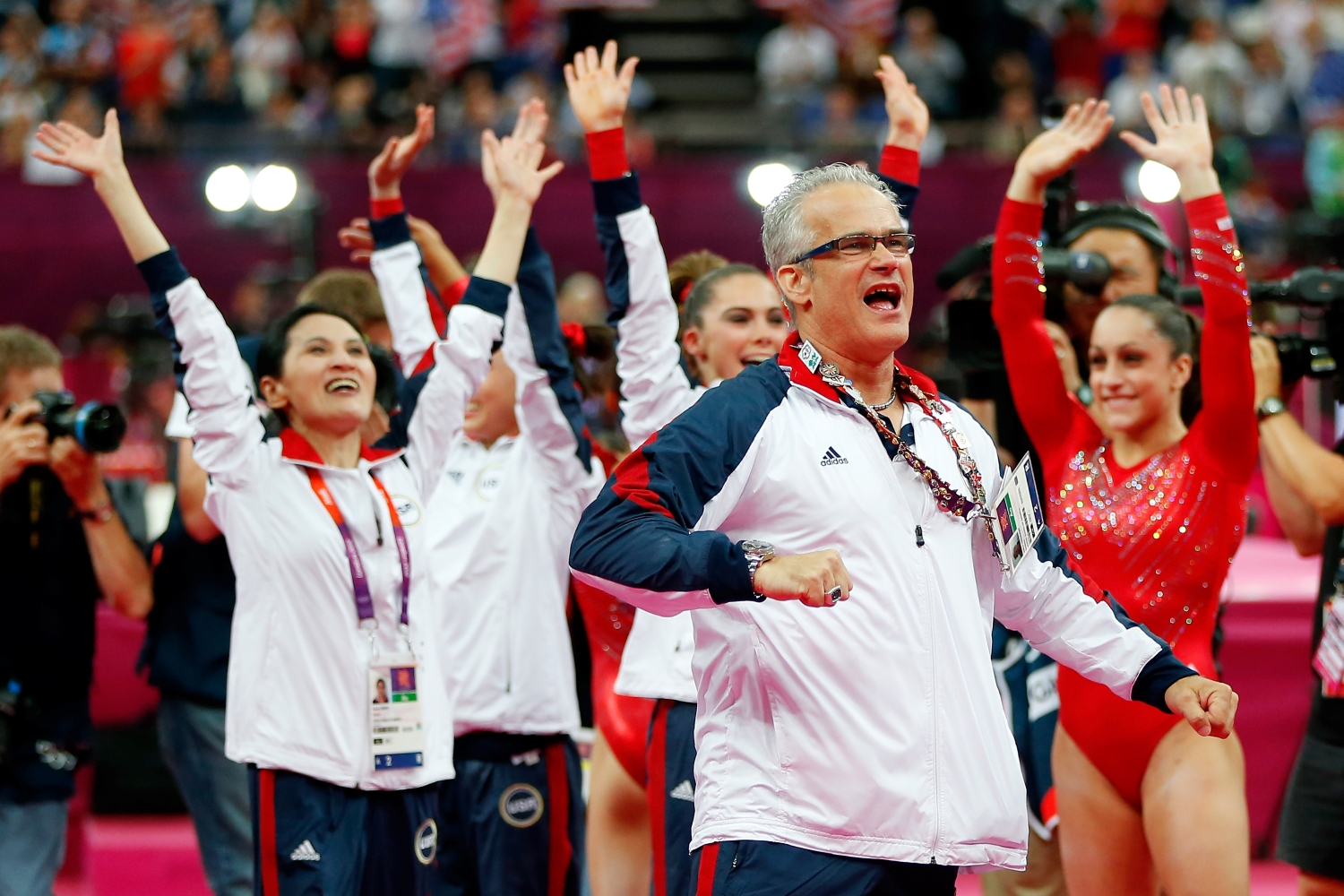 Former U.S. Olympic Gymnastics Coach John Geddert Dies by Suicide After Getting Charged With Human Trafficking, Sexual Assault and Lying to Protect Convicted Sex Offender Larry Nassar
Former Olympics gymnastics coach John Geddert died by suicide hours after he got charged for crimes that included a tie to Larry Nassar.
For decades, gymnasts trusted John Geddert to help them become the best in the world. As it turns out, the former Olympic women's national team coach took advantage of his position of power and permanently altered the lives of the girls and young women who sought his expertise in the field of gymnastics.
Unfortunately for the victims of his alleged abuse, the opportunity for justice vanished on Thursday. Because just hours after he got charged with a series of crimes ranging from human trafficking to sexual assault, the 63-year-old died by suicide.
Although Geddert opted to take his own life rather than deal with the legal system, that hasn't stopped decorated gymnast Aly Raisman from raising awareness about her former coach and disgraced doctor Larry Nassar.
John Geddert got suspended by USA Gymnastics after he got implicated in a widely-publicized sex abuse scandal
John Geddert became a well-known figure in the gymnastics community through his work as head coach at Great Lakes Gymnastics Club in Lansing, Mich. After getting fired from the club, he founded Twistars USA Gymnastics Club and continued to work with future convicted sex offender Larry Nassar.
Known for his intense, strict approach to coaching, Geddert managed to convince USA Gymnastics he deserved a major role with the organization. The Central Michigan University grad ultimately became head coach of the 2012 U.S. women's Olympic team.
The star-studded squad featuring Gabby Douglas, McKayla Maroney, Aly Raisman, Kyla Ross, and Jordyn Wieber captured gold medal honors.
However, Geddert brought an abrupt end to his career just six years later.
On Jan. 23, 2018, he retired from coaching just one day after USA Gymnastics suspended him pending an investigation into alleged abuse.
The former U.S. women's Olympic team coach got charged with human trafficking and sexual assault before he died by suicide
The day after John Geddert officially called it quits on coaching gymnastics, his longtime associate, Larry Nassar, got sentenced to 40 to 175 years in prison for the sexual assault of minors.
The former USA Gymnastics national team doctor got convicted of multiple charges, including possession of child pornography and multiple counts of first-degree criminal sexual conduct with minors under the age of 16.
On Thursday, Geddert officially got charged with 24 criminal counts of his own. The charges included sexual assault and lying to police.
However, instead of turning himself in for arraignment, he took a different path.
Geddert died by suicide just hours after he got formally charged with 20 counts of human trafficking and forced labor. According to USA Today, Michigan State Police said his body was found around 3:24 p.m. at a rest area along eastbound Interstate 96 in Clinton County, Mich.
While most of his charges stemmed from his own actions, Geddert did face one charge related to Nassar.
Gedder faced one charge directly related to Larry Nassar
Attorney General Dana Nessel delivered some details about the allegations made against Jon Geddert in a news conference held Thursday prior to his death becoming public knowledge.
According to USA Today, Nessel said the 63-year-old was accused of using force, fraud, and coercion against young athletes, and that he put them through multiple acts of verbal, emotional, physical, and sexual abuse.
In addition, Geddert also faced one charge directly related to Larry Nassar: lying to police.
Authorities alleged he knew his longtime associate sexually abused athletes, failed to take action, and subsequently lied to police when questioned about the subject.
Ultimately, Geddert's unexpected death leaves many questions unanswered. But while he escaped having to face justice for his alleged crimes, that hasn't stopped one of his former athletes from speaking up about a horrifying case that exposed years of abuse experienced by hundreds of females.
Two-time Olympian Aly Raisman, who came forward as a victim of Nassar's sexual abuse in 2017, took to Twitter to share some thoughts on the situation.
After first pointing out that both Geddert and Nassar were deemed "responsible" adults, she called out USA Gymnastics directly.
"For an organization that has claimed for the past 15+ years that "athlete safety is the No. 1 priority," it's impossible to imagine a greater failure. This is & always has been bigger than Jon Geddert, Marvin Sharpe, Steve Penny, and Larry Nassar," she tweeted.
Raisman followed up by asking, "Why is there still no independent investigation? How many more children have to suffer?"
How to get help: You can contact the National Sexual Assault Hotline at 1-800-656-4673. This free service is available 24 hours a day. In the U.S., call the National Suicide Prevention Lifeline at 1-800-273-8255. Or text HOME to 741-741 to connect with a trained crisis counselor at the free Crisis Text Line.