Former NHL Player Mike Danton Spent 5 Years in Prison For Trying to Hire a Hitman to Murder His Own Father
Mike Danton watched his NHL career come to a swift end because of a failed murder-for-hire plot that shockingly involved his own father.
Today, Mike Danton is a free man. But for five years, the former New Jersey Devils draft pick remained behind bars for a crime that seems like a made-for-Netflix documentary special.
Because just a few years after he officially became an NHL player, the Canadian native found himself on the wrong side of the law when he tried to hire a hitman to murder his own father.
And although he never collected another NHL paycheck, Danton went on to resume his pro hockey career even after losing five years of his freedom for a truly bizarre murder-for-hire plot that ultimately did not come to fruition.
Mike Danton played in the NHL from 2000-04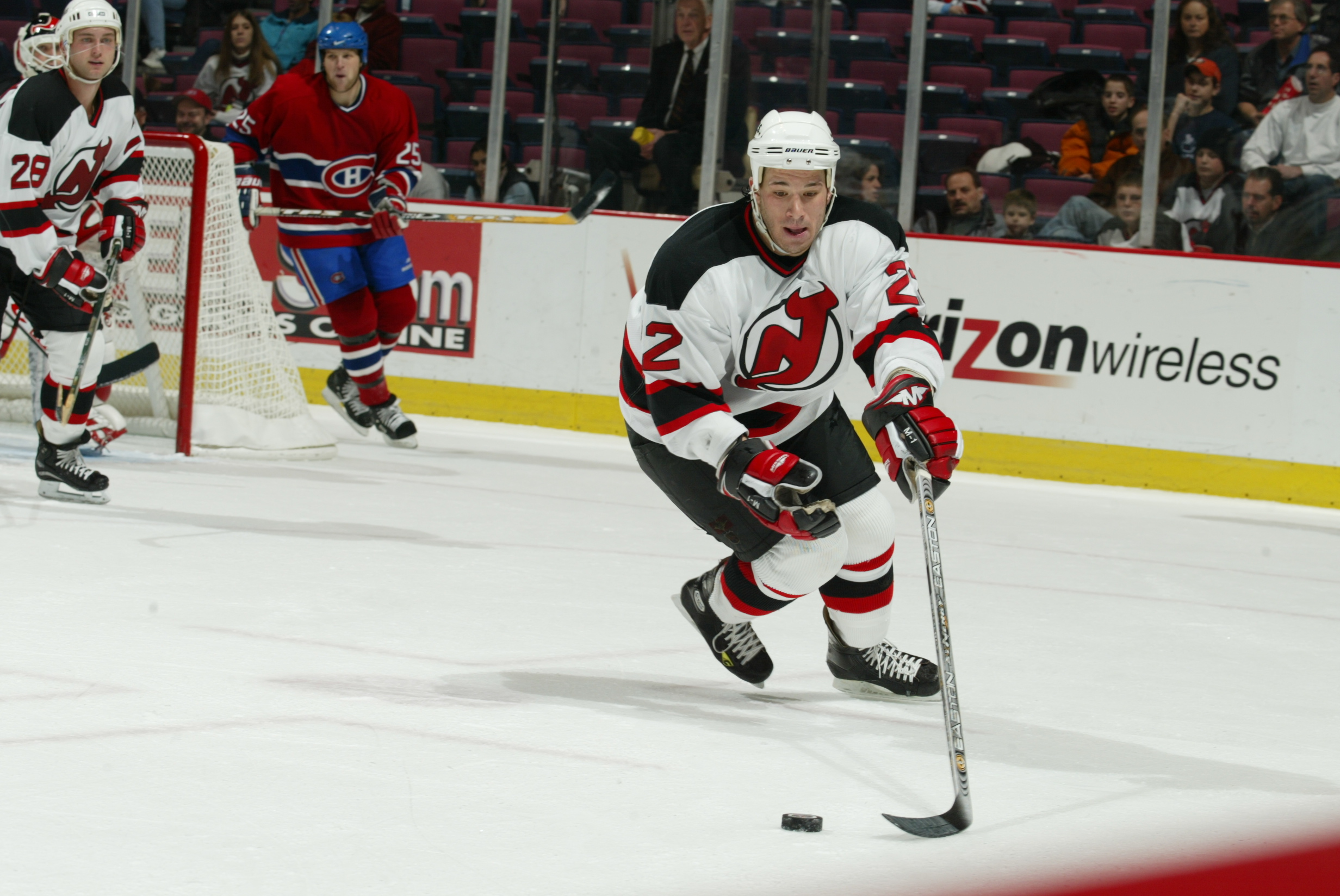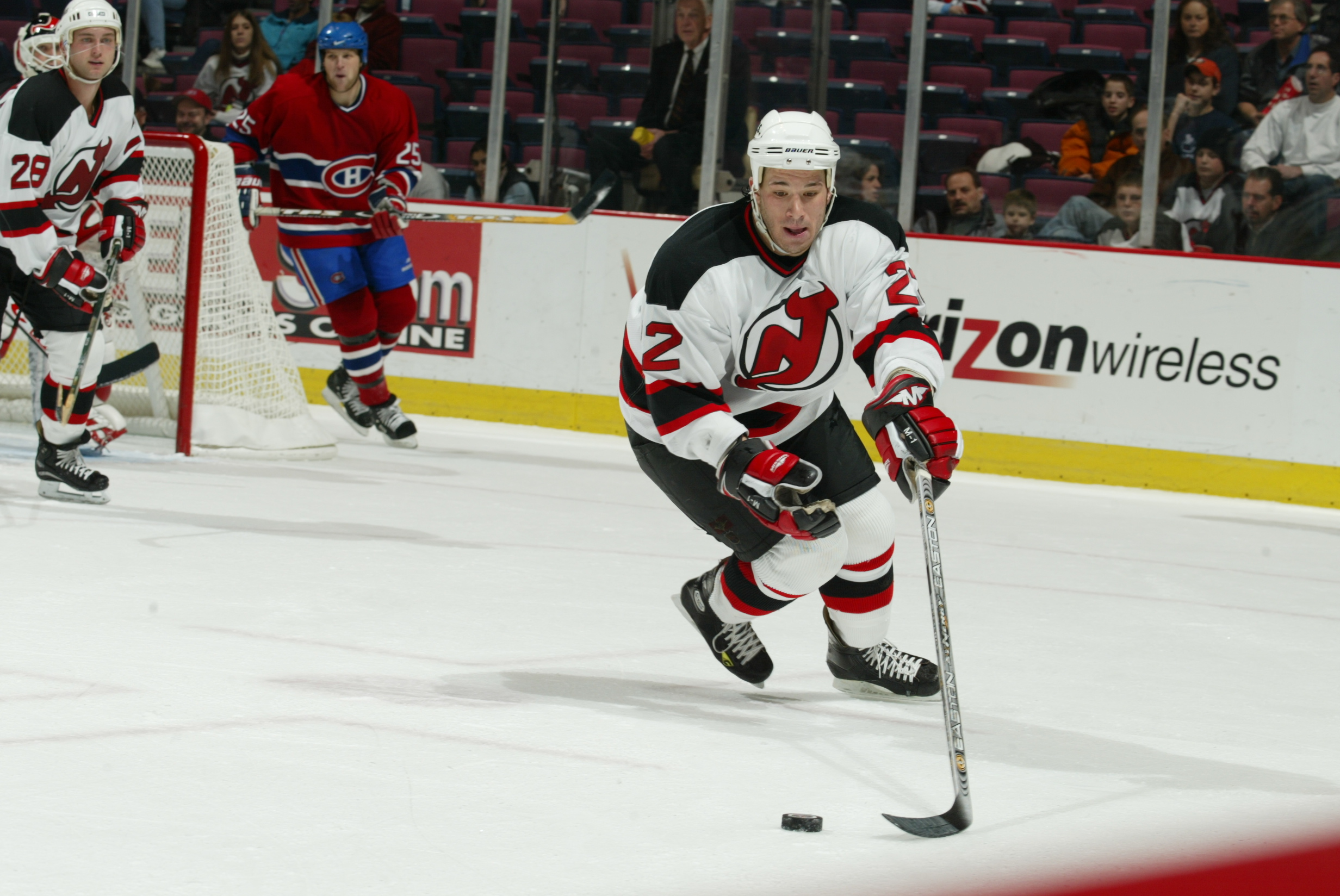 Following a standout junior hockey career north of the border, Mike Danton got selected 135th overall in the 2000 NHL draft. The 5-foot-9, 190-pound fifth-round pick appeared in just two games as a rookie. After getting suspended for the 2001-02 season for refusing to report to the team's AHL affiliate, Danton played 17 games for the Devils during the 2002-03 season.
However, he got shipped out of town in June 2003 to the St. Louis Blues.
Finally given a chance to get on the ice more, Danton played 68 games and scored seven goals. He also recorded five assists to finish the year with 12 total points.
Unfortunately for the Blues, trading a third-round pick for Danton proved to be a massive mistake. And it had nothing to do with his abilities on the ice.
Rather, their investment blew up in their face when the budding NHL pro got arrested for conspiracy to commit murder.
The former New Jersey Devils draft pick lost five years of his freedom for a failed murder-for-hire plot
Mike Danton never played another minute in the NHL after his age-23 season. Instead, he spent a sizable portion of his 20s in prison.
In April 2004, he got arrested and charged with conspiracy to commit murder. Seven months later, he pleaded guilty for his role in a failed murder-for-hire plot that prosecutors said targeted David Frost, Danton's agent. The Blues winger got sentenced to 7 1/2 years in prison.
However, it turns out that Frost wasn't Danton's intended target.
Five years after he got sent to prison, Danton made a startling admission at his September 2009 parole hearing.
According to the Associated Press, the ex-NHL player revealed he tried to hire a hitman (who was actually a police dispatcher) to kill his own father.
"The agreement was there would be $10,000 paid out to have the person I believed was coming to kill me taken care of," he said. "Over the years there were conversations that pointed to someone who would have interest in ending my life and ending [Frost's] life."
Danton added that he received "verbal confirmation" from a family member about that scenario.
He told the hit man to kill someone who would be in his apartment over a two-day period. However, while Frost was there at the time, Danton confirmed at his hearing that he thought his father, Steve Jefferson, was the person who intended to harm him. He also explained that he hadn't talked to his father since the age of 15 and that he had changed his last name due to his strained relationship with his parents.
Ultimately, the National Parole Board granted Danton full parole after hearing his side of the story. And while he never played in the NHL again, he did resume playing hockey after his half-decade prison stint.
Danton resumed playing pro hockey after his prison stint
Despite missing a chunk of his athletic prime due to his legal issues, Mike Danton made his return to the ice not long after he got released from prison.
Following a two-year stint at Saint Mary's University that included nine points in 36 games, he landed a pro gig overseas.
In July 2011, Danton signed with IFK Ore, a Swedish professional club. He scored 16 goals in his only year with the team.
The former NHL draft pick suited up for a few other clubs before playing 95 games in the premier ice hockey league in Poland.
Mike Danton played the 2016-17 season for Riviere-du-Loup 3L of the LNAH before retiring from professional hockey.
Like Sportscasting on Facebook. Follow us on Twitter @sportscasting19.