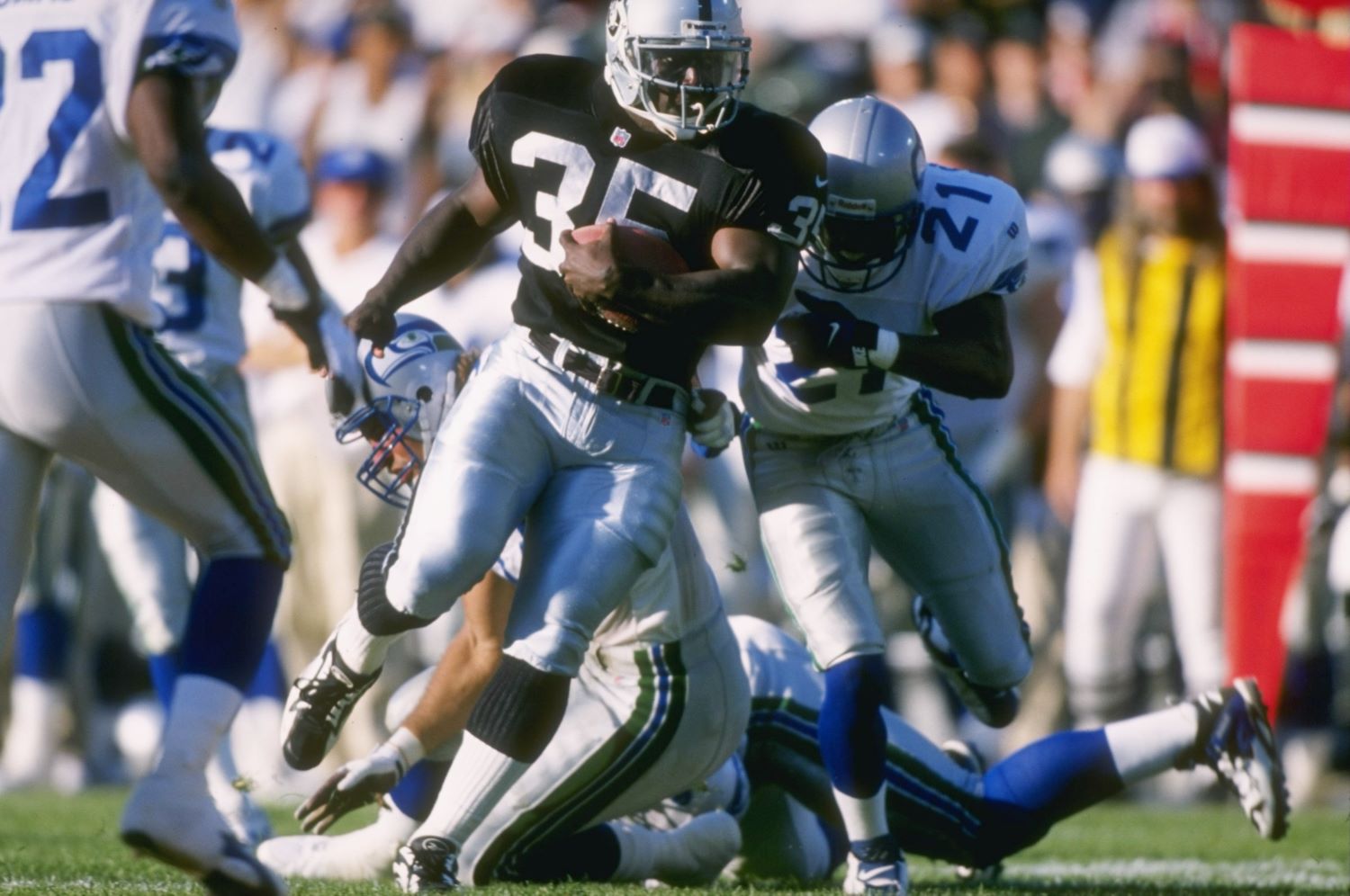 Former Seahawks Draft Pick T.J. Cunningham Was Brutally Murdered Over a Parking Space
T.J. Cunningham became an assistant principal after his brief Seahawks career. But in 2019, he was murdered in a dispute over a parking spot.
Even loyal Seattle Seahawks fans may not remember a single play T.J. Cunningham made. After all, he only spent one season with the team.
However, the Colorado native made a major impact off the field after he swapped his should pads and cleats for a dress shirt and shoes.
But on Feb. 17, 2019, an encounter between Cunningham and his neighbor took a life-altering turn. Unfortunately for the students and faculty of William C. Hinkley High School, the beloved NFL safety-turned-assistant principal never came back to work.
Because one day later, the former Seahawks draft pick died as a result of the injuries he suffered during a dispute over a parking space.
T.J. Cunningham returned home to Colorado after his NFL career ended
Born in Aurora, Colorado, T.J. Cunningham starred at Overland High School. The talented football player caught the attention of plenty of programs. But he ultimately didn't stray far away from home to go to college.
Cunningham took his talents to the University of Colorado. He spent his first two years on the offensive side of the ball. But after racking up 21 catches for 239 yards, he made the switch to defensive back. In his final year on campus, the athletic safety picked off two passes.
Despite having a rather non-descript college career, Cunningham still succeeded in making his NFL dream come true. The Seahawks selected him 209th overall in the 1996 NFL draft.
But while three members of Seattle's '96 draft class went on to play at least 156 games in the NFL, Cunningham didn't come close to matching that number.
As a 24-year-old rookie, he played nine games and recovered one fumble. The Seahawks posted a disappointing 7-9 record in the second season of the brief Dennis Erickson era.
Ultimately, that proved to be it for Cunningham's football career. He returned home to work for Aurora Public Schools. But the William C. Hinkley HS assistant principal tragically died almost two years ago over a senseless dispute.
The murder of T.J. Cunningham
T.J. Cunningham never became a recognizable figure in Seattle, but he certainly was well known in the state of Colorado. So when Aurora residents learned the identity of a man who had been fatally shot in a high-school parking lot, it hit particularly close to home.
Authorities charged Marcus Johnson with first-degree murder after Cunningham died as a result of the injuries he suffered in a fatal shooting incident. According to Sentinel Colorado, the two men got into an argument in the parking lot of Eaglecrest High School on Feb. 17, 2019.
But the confrontation didn't end amicably.
After yelling obscenities at one another, Johnson shot Cunningham three times and struck him in the head and chest, according to a probable cause statement.
Why were the two at odds?
Johnson and Cunningham were neighbors who reportedly agreed to meet at Eaglecrest to discuss on ongoing dispute about a parking space. But after shooting the ex-Seahawks safety, his 31-year-old neighbor called dispatchers and admitted to the crime. Arapahoe County Sheriff's deputies arrested Johnson about 15 minutes later at his home.
Justice for the former Seahawks safety's tragic death
Despite admitting to shooting his neighbor, Marcus Johnson did not plead guilty to the first-degree murder charge filed against him.
On August 13, 2019, he formally pleaded not guilty to the crime that claimed the life of the former Seahawks draft pick.
Although his week-long trial had been scheduled to start on Jan. 7, 2020, the COVID-19 pandemic prevented that from happening.
However, the case finally got moving a few months ago.
According to CBS4 Denver, Johnson's jury trial was scheduled to begin in mid-November. He reportedly has a criminal history that includes assault and a weapons possession charge.
T.J. Cunningham was only 46 at the time of his death.
Like Sportscasting on Facebook. Follow us on Twitter @sportscasting19.