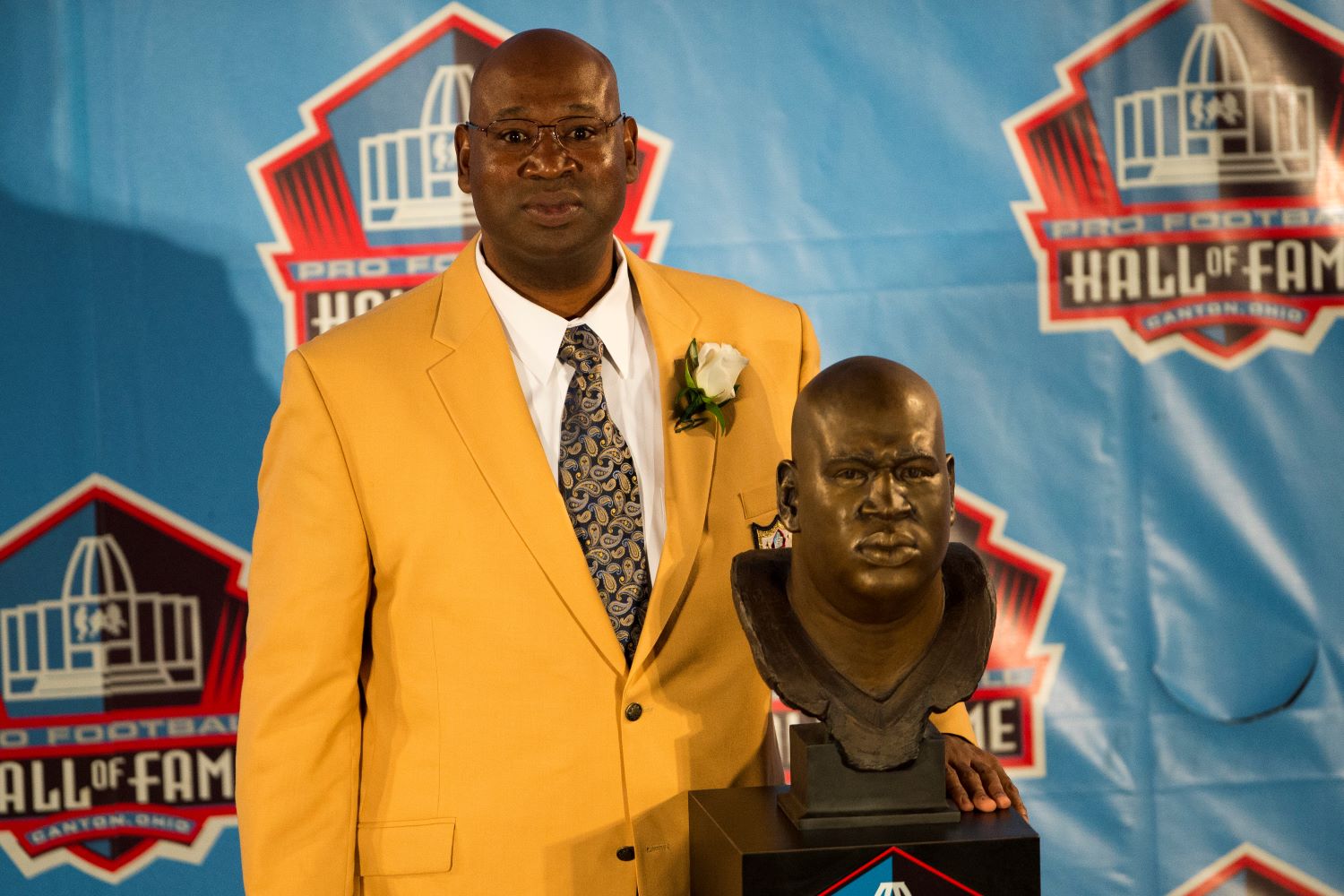 The Tragic Death of Seattle Seahawks Legend Cortez Kennedy
Cortez Kennedy got inducted into the Pro Football Hall of Fame in 2012. Just five years later, the Seahawks legend died at the age of 48.
Back in the '90s, you'd be hard-pressed to find a more dominant defensive tackle than Cortez Kennedy. After starring at the University of Miami, he spent his entire NFL career with the Seattle Seahawks.
Sadly, though, just five years after he got inducted into the Pro Football Hall of Fame, Kennedy tragically died due to health complications.
Cortez Kennedy became a star in Seattle
After earning All-American honors and winning two national titles with the Hurricanes, Cortez Kennedy became the third overall pick of the 1990 NFL draft. The big-bodied defensive lineman did not make much of an impact as a rookie. However, by his second season, it became clear that the Seahawks made the right call on draft day.
Kennedy earned his first Pro Bowl berth after totaling 73 tackles and 6.5 sacks. The following year, he earned NFL Defensive Player of the Year honors after racking up 14 sacks and four forced fumbles.
Incredibly durable, Kennedy missed just nine games in his entire career. In fact, he started all 16 games in eight of his 11 seasons in the NFL. By the time he retired after the 2000 season, the Arkansas native had earned three first-team All-Pro selections and established a reputation as one of the best players in Seahawks history.
Kennedy earned plenty of accolades for his dominant football career
Thanks to his dominant play on the field, Cortez Kennedy earned a number of prestigious awards. The eight-time Pro Bowler earned a spot on the NFL 1990s All-Decade Team. He also got inducted into the University of Miami Sports Hall of Fame in 2004.
Two years later, Kennedy earned a spot in the Seahawks' Ring of Honor.
Of course, his crowning achievement came in 2012 when he got inducted into the Pro Football Hall of Fame. That same year, the Seahawks also retired his jersey number (96) during a game against the New England Patriots.
Unfortunately for Seahawks fans, they had to say goodbye to one of the most iconic players in franchise history just a few years later.
The Seahawks legend tragically died at the age of 48
The NFL community suffered a tremendous loss on May 23, 2017. Five years after Cortez Kennedy earned a bust in Canton, a friend found him unresponsive in his home. Police pronounced Kennedy dead at the scene.
It turns out the former Seahawks star dealt with several health issues. According to The Seattle Times, Kennedy died of natural causes related to hypertensive heart disease, pneumonia, and diabetes. His family had his brain sent to the Boston University School of Medicine Chronic Traumatic Encephalopathy Center for research.
The Orange County Medical Examiner's autopsy report revealed some more details about the former NFL star's health.
About two weeks before his death, Kennedy had been admitted to the Orlando Regional Medical Center for swelling in his legs, a persistent cough, and dyspnea. He reportedly had a history of hypertension and insulin-dependent diabetes mellitus.
Kennedy even canceled a scheduled appearance at a May 25 fundraiser for Special Olympics USA.
The Seahawks legend died at the age of 48.
All statistics courtesy of Pro Football Reference..