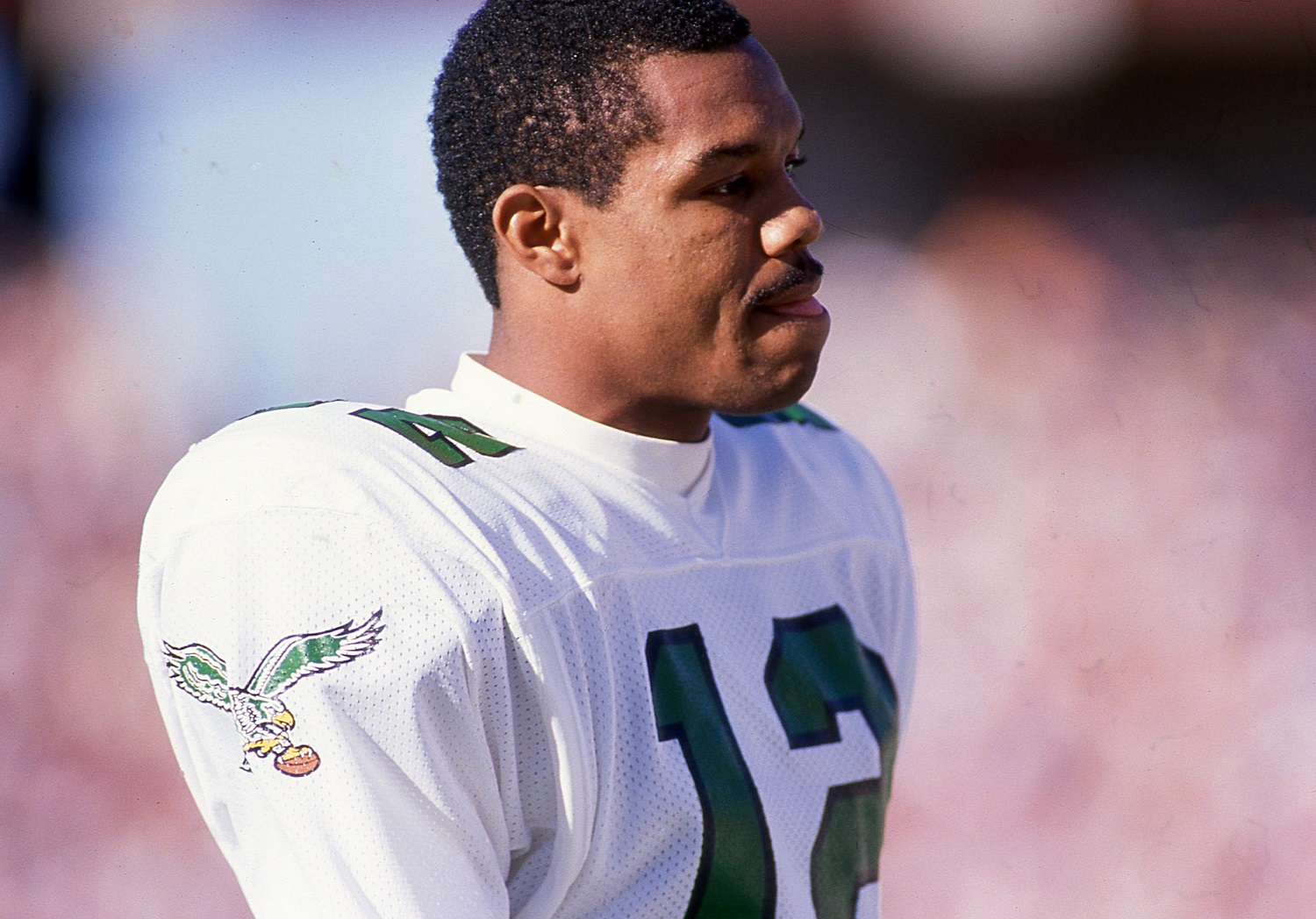 One of the Longest Punts in NFL History Was Actually Kicked by a Quarterback
Former Pro Bowl quarterback Randall Cunningham is responsible for two of the longest punts in NFL history.
Randall Cunningham wasn't your typical NFL quarterback back in the day. While running quarterbacks are commonplace in today's game, that really wasn't a big thing back when Cunningham began his pro career with the Philadelphia Eagles back in 1985. But Cunningham wasn't just a runner, although he did quite that well, as he was a solid passer as well. And he had, even more to bring to the table when necessary as he was a very good punter as well and is responsible for the third-longest punt in NFL history.
Randall Cunningham was the quarterback and punter at UNLV
In his three seasons at UNLV, Randall Cunningham was able to showcase all of his talents as he was both the quarterback and the punter for the Runnin' Rebels. In fact, in 1983, he was included on the College Football All-America Team at both positions and made the team again in 1984 as a punter.
In three seasons at UNLV, Cunningham punted the ball 145 times for 6,554 yards, giving him an average of 45.2 yards per punt, which is very solid.
Oh yeah, he was a pretty good quarterback, too. Cunningham completed 58.1% of his passes for 8,290 yards with 61 touchdowns against 30 interceptions. As a senior, he led UNLV to an 11-2 record, just the second time the program had reached 10 wins, although those wins later had to be vacated after it was discovered that numerous players had been ineligible.
He punted from time to time in the NFL
The Philadelphia Eagles took Randall Cunningham with the 37th overall pick of the 1985 NFL draft and chose not to use him as a punter as the team wanted him to focus on being a quarterback. He was a backup to Ron Jaworski for the first two years of his career but did punt the ball twice during the 1986 season.
Cunningham became QB1 for the Eagles in 1987 and made the first of three consecutive Pro Bowl appearances the following year, also leading Philadelphia to an NFC East title. He was also given the chance to punt three times in 1988 and averaged 55.7 yards per punt.
In 1989, he punted six times, averaging 53.2 yards per kick, an average that was helped by one of the longest punts in NFL history.
Randall Cunningham had a 91-yard punt in 1989 and an 80-yarder in 1994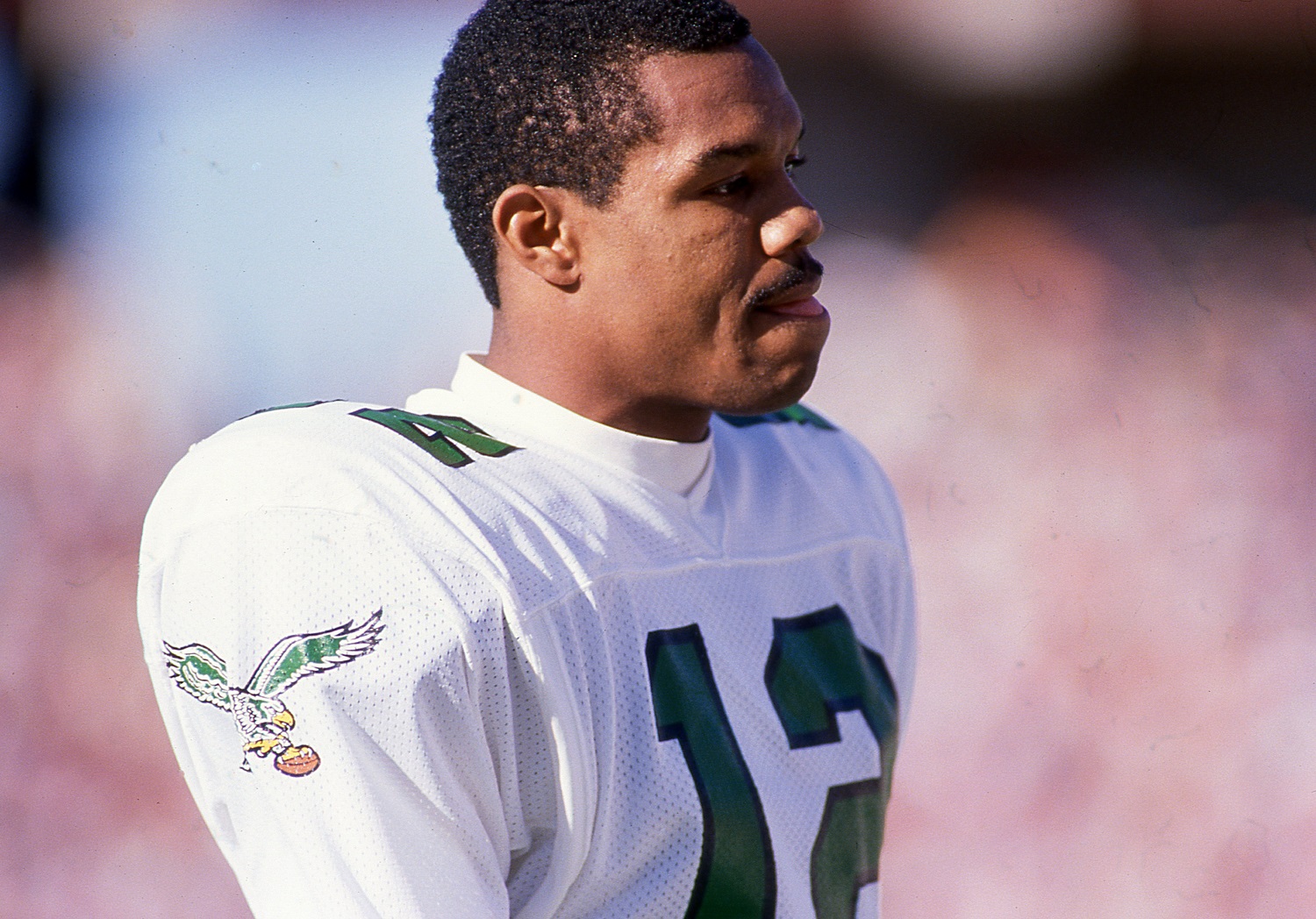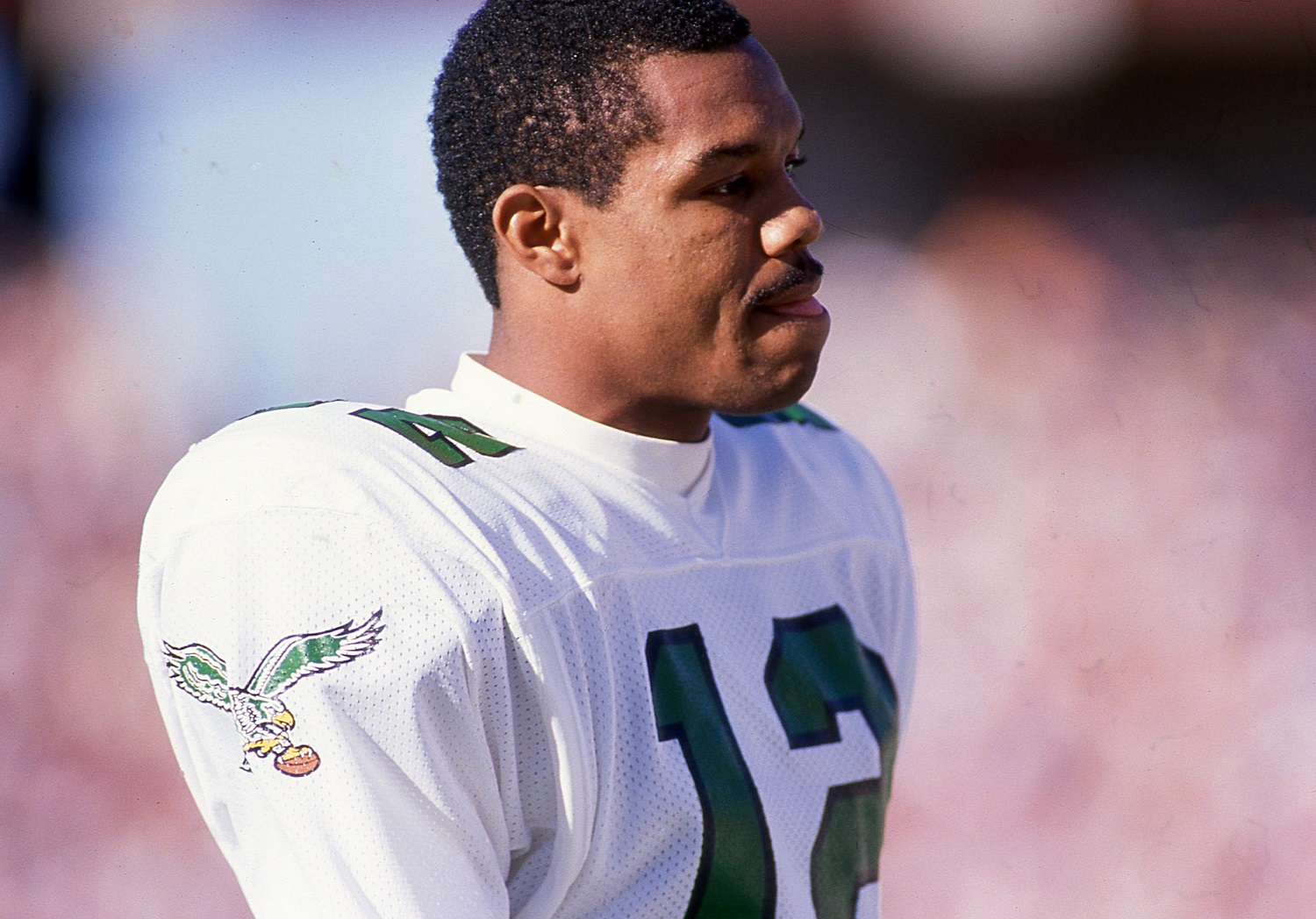 On December 3, 1989, the Eagles visited the New York Giants on a very windy day at the Meadowlands. In the fourth quarter, the teams were tied at 17 when Randall Cunningham was nearly sacked in his own end zone by Giants' defensive tackle Erik Howard. Facing a 4th & 33 on their own 2-yard line, the Eagles obviously had to punt the ball away. Philly head coach Buddy Ryan would have normally sent in regular punter Max Runager but Cunningham asked him if he could handle this one, a request that Ryan granted.
With a 25 mph wind behind him, Cunningham took the snap about eight yards into the end zone and let it fly. The punt sailed to the Giants' 39-yard line and then bounced all the way down to the 7-yard line before Dave Meggett picked it up, giving Randall Cunningham a 91-yard punt, which, at the time, was the second-longest punt in NFL history behind only Steve O'Neal's 98-yarder for the New York Jets in 1969. As the NFL gets a little stingy with highlights, you can view the punt on YouTube. The Giants turned the ball over two plays later and the Eagles went on to score the go-ahead touchdown and won the game, 24-17.
Cunningham currently sits in third on the list as New England Patriots punter Shawn McCarthy booted a 93-yarder in 1991.
In 1994, Randall Cunningham added an 80-yard punt to his resume. He ended his career with 20 NFL punts and averaged 44.7 yards per kick.
All stats courtesy of Sports Reference