Paul Heyman Reveals the 1 Difference Between This and the Previous Generation of WWE Prospects
The "Wiseman" of the WWE has seen it all in professional wrestling. Paul Heyman started in the business back in the mid-1970s and is still going strong in 2022. He's seen wrestlers come up, become superstars, and either fade away or become legends. As WWE held tryouts in Nashville, Tennessee, in July during SummerSlam week, Heyman explained the difference between pro wrestling prospects of today and those of the past.
Paul Heyman shared how he sees pro wrestling evolving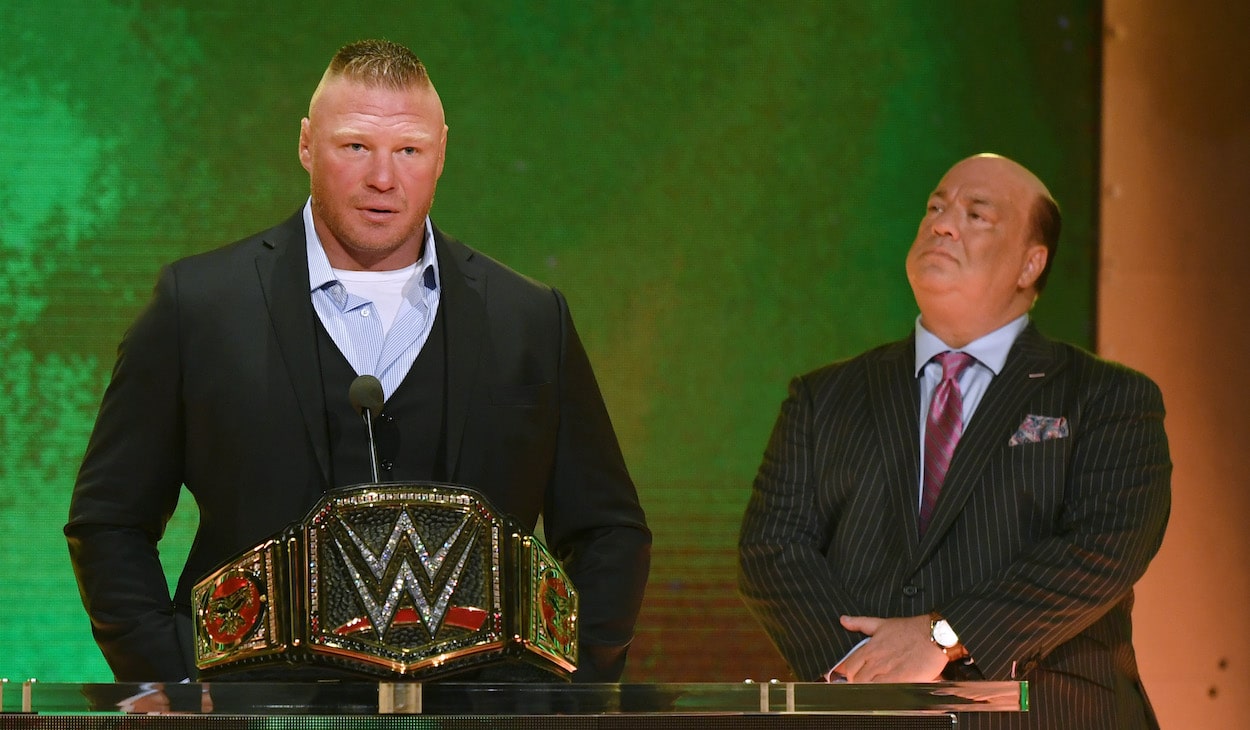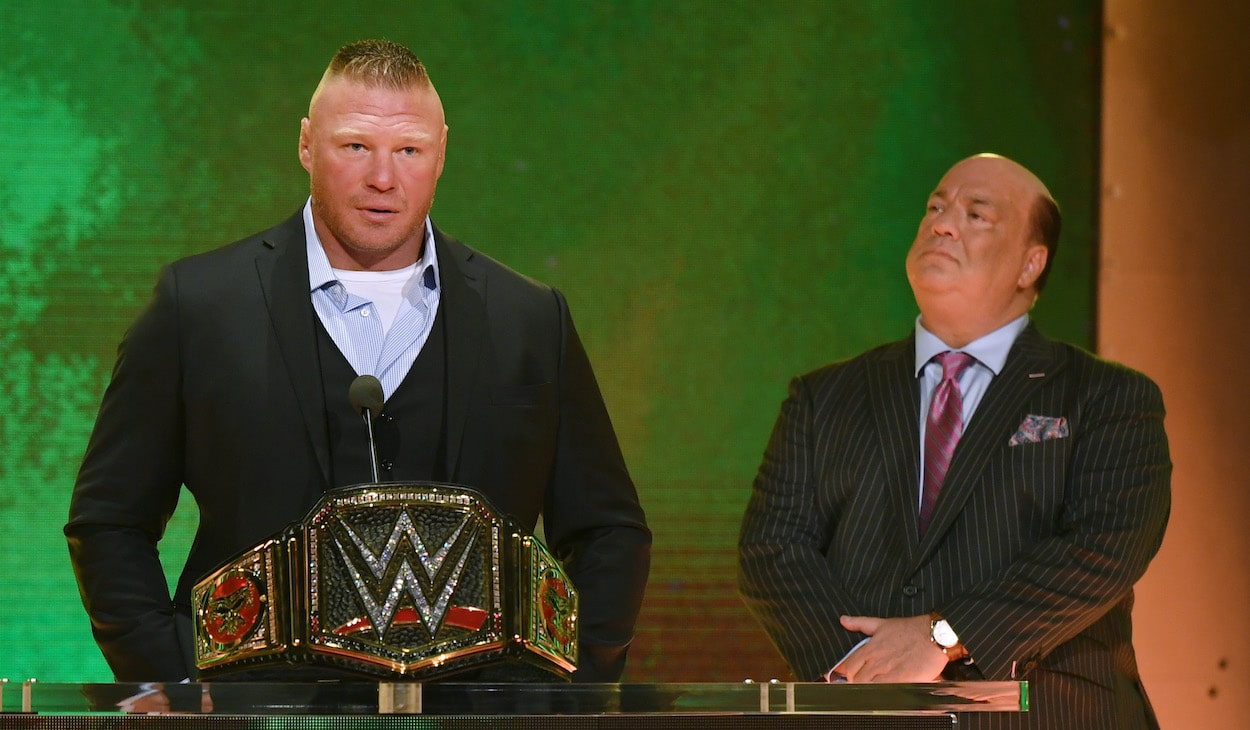 In conjunction with its premier summer event, the WWE held tryouts for the next wave of superstars in Nashville during SummerSlam week. The event got publicity thanks to NBA All-Star Dwight Howard making an appearance, but there was so much more to the tryouts than that.
Dozens of men and women with all different backgrounds (although almost all college athletes) showed up for the WWE tryouts. The WWE leaders, including Paul Heyman, Triple H, injured WWE superstar Big E, and former WWE superstar Albert evaluated the hopefuls on both athleticism and performance skills.
In the end, WWE offered 14 of the athletes contracts.
The 14 who made it participated in a wide variety of college sports. There were cheerleaders, gymnasts, track & field athletes, and volleyball, soccer, and football players.
After the event, Paul Heyman appeared on The Ringer's MackMania podcast. The hosts asked Heyman if he sees any trends in today's WWE hopefuls and the ones of the past.
"I see the trend of hungrier athletes. I see the trend of athletes that take this seriously," Heyman said. "It used to be, the people who got into [pro wrestling] were obsessed with the industry. And now people looking into this industry have other options, and they choose the option of the industry. So, we're going from obsession to options, with the option being, 'I want to be a WWE superstar.' And these are some serious athletes I saw."
It helps WWE so much now to draw this caliber of athlete nowadays. As Heyman says, "It adds to durability. It adds to reliability. It adds to people who understand the rigors of this industry."
He used the SummerSlam main event between Brock Lesnar and Roman Reigns as an example of the athleticism in WWE today.
It was an interesting observation from the "Wiseman," and it definitely shows up on screen these days. The outcomes in pro wrestling might not be real, but the athletic feats in the ring are. And that is one of the reasons the industry is having such a significant resurgence in the last few years.
And, if anyone would understand how pro wrestling is evolving, it's a lifer like Paul Heyman.
Like Sportscasting on Facebook. Follow us on Twitter @sportscasting19 and subscribe to our YouTube channel.
RELATED: Vince McMahon Asked 1 Thing of Paul Heyman' In Case You Drop Dead' and It Shows Why the WWE is Succeeding After Vince's Retirement