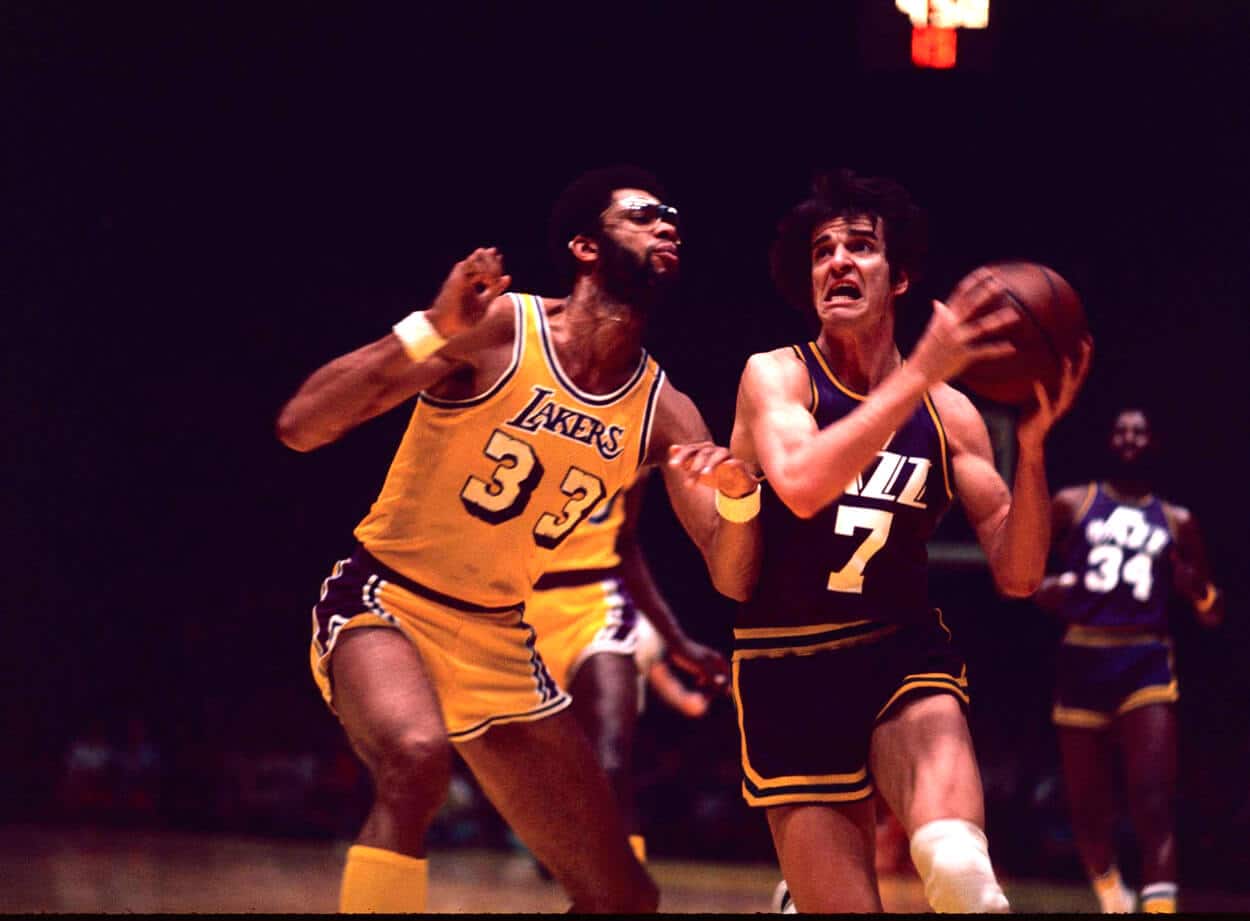 Pete Maravich Drew Praise From Many but Not So Much From Pat Riley
Let's just say Pat Riley wasn't all that impressed with Pete Maravich back in 1978.
Pete Maravich was one of the most exciting players in basketball. Not only is he still the all-time scorer in Division I college basketball, but he was an entertainer. His no-look, behind-the-back passes, along with his floppy hair and socks, were part of his legacy.
Maravich was a fan favorite. He drew praise from many during his playing days. Pat Riley, a former NBA player with the Los Angeles Lakers who hadn't yet made a name for himself in the coaching ranks, wasn't overly complimentary of the former New Orleans Jazz star.
Pete Maravich was one of the best in the business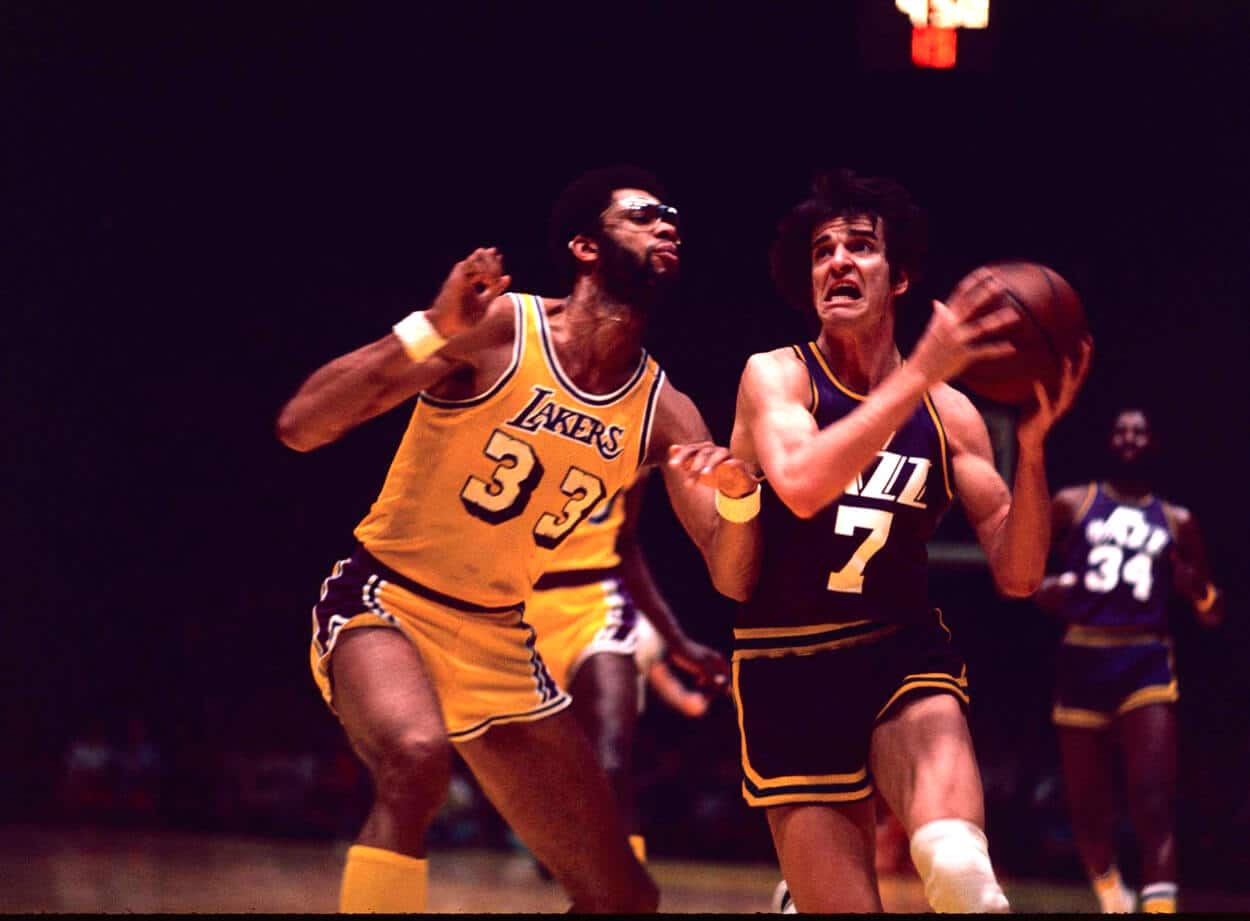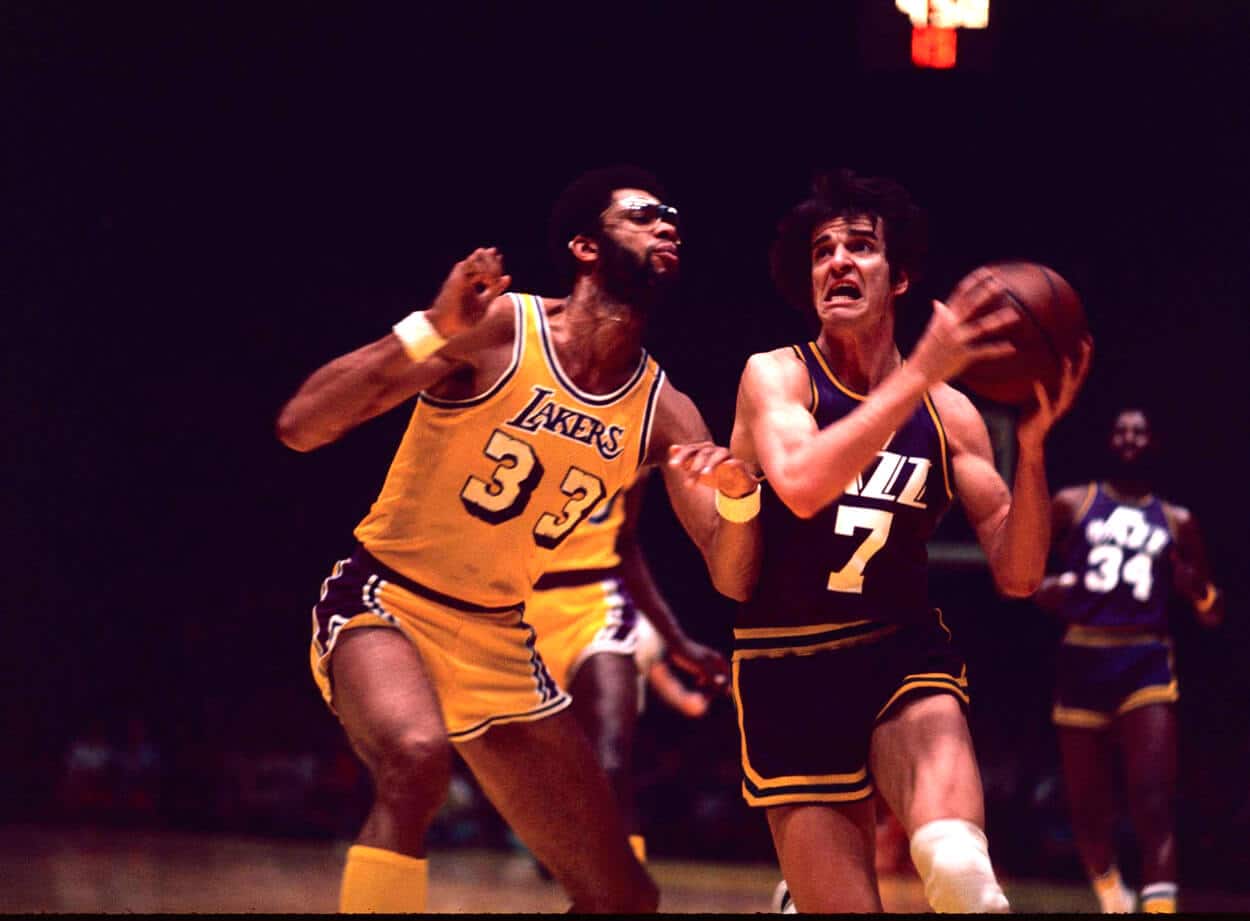 Nobody in Division I college basketball put up numbers like Maravich. Maravich played for his father, Press, at LSU and put on quite a show. Because freshmen weren't allowed to play at the varsity level back then, the man known as "Pistol Pete" played just three years with the Tigers. That makes his scoring records much more impressive.
During his time at LSU, the 6-foot-5 guard recorded 3,667 points, an NCAA record that still stands. He was a three-time NCAA scoring champion, averaging 44.2 points for his career. In his first season with the varsity, he put up 43.8 points per game. He was a three-time consensus first-team All-American and was named National College Player of the Year twice.
The Atlanta Hawks made Maravich the third overall pick in the 1970 NBA Draft. He spent four years with the Hawks, the last two being All-Star seasons. When the New Orleans Jazz came into the league as an expansion team in 1974, they needed to find a player who could fill the seats. Nobody in Louisiana had more drawing power than Maravich, who was beloved in the city from his days at LSU.
The Jazz traded for Maravich, who spent six years with the franchise, earning a scoring title in 1977. A knee injury slowed him down at the end of his career. He ended his NBA career with the Boston Celtics, playing 26 regular-season games and appearing in the playoffs.
Maravich retired after the 1979-80 season. He was inducted into the Naismith Memorial Basketball Hall of Fame in 1987. Maravich died on Jan. 5, 1988, while playing a game of pickup basketball. He was 40.
Pat Riley labeled Maravich 'overrated'
As Maravich's career wound down because of his knee injury, players and coaches reflected on Pistol Pete's career. Many had nothing but praise.
"Pete is the best," said then-Portland Trail Blazers coach Jack Ramsay in a 1978 Sports Illustrated article. "A great player, a great competitor. Of course, he could play with us. He could adapt to whatever was necessary to win."
"He's a team player," NBA center Bob Lanier said then. "Give Pistol another forward and a center, and he'd be all-everything. He's the only player I'd pay money to see." 
Bill Fitch, then the Cleveland Cavaliers coach, said Maravich would have been the missing piece for getting his team a championship.
"We'd win the whole thing with Pete in the lineup," Fitch said.
Pat Riley, who played nine years in the NBA, averaging 7.4 points, wasn't as complimentary. Riley, who went on to become a successful coach with the Lakers and Miami Heat, thought Maravich was overrated and played lousy defense.
"Maravich is the most overrated superstar who ever came down the pike," Riley said then. "Every guard in the league wants to send a limo to pick Pete up at the airport and play against his soft defense. I not only don't think Pete could play any other way. I don't think he wants to."