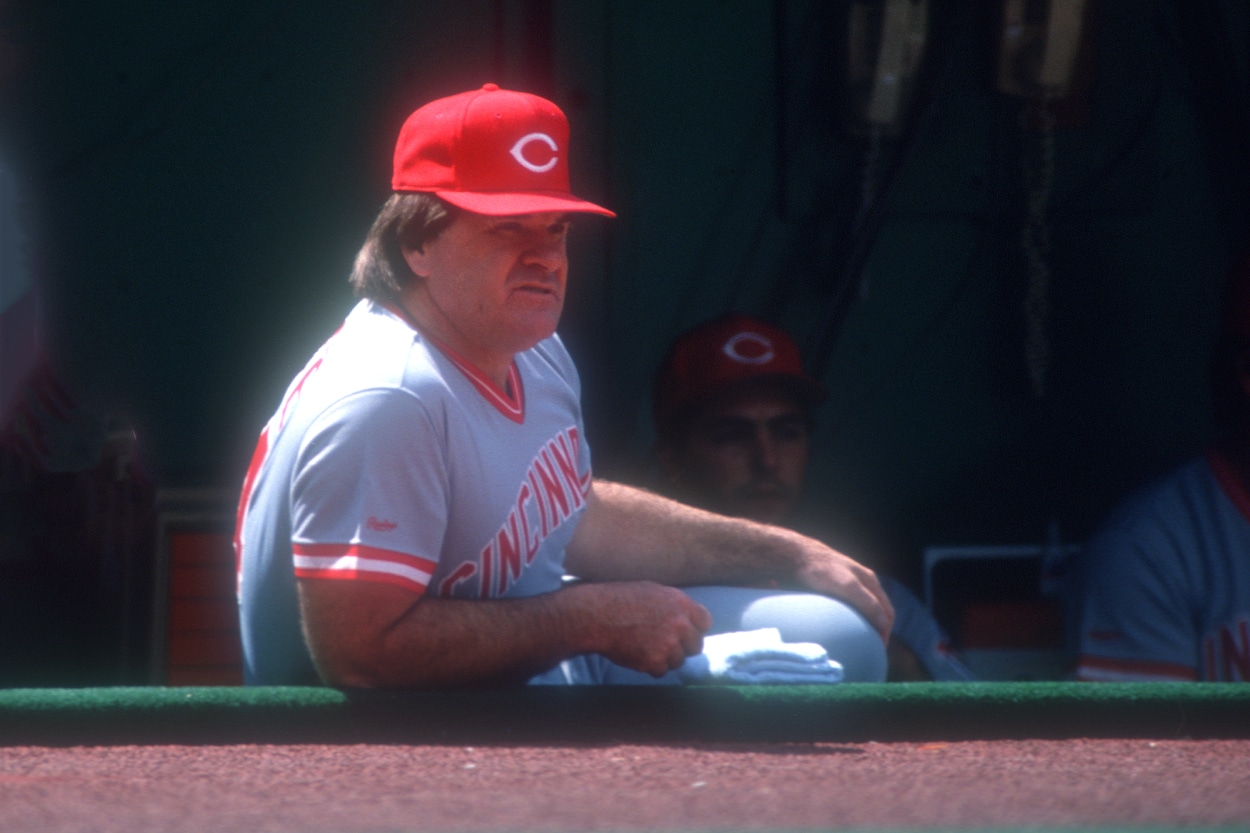 Pete Rose Begs For 1 Last Hall of Fame Chance, One He Absolutely Deserves
Major League Baseball Commissioner Rob Manfred needs to rethink Pete Rose's Hall of Fame status.
Pete Rose has paid the price. It's time to set him free. Major League Baseball's all-time hits leader issued a plea to MLB Commissioner Rob Manfred this week, begging for him to lift his lifetime ban from the sport. Former commissioner Bart Giamatti banned Rose from baseball in 1989 after Rose bet on baseball as manager of the Cincinnati Reds.
This week, Rose issued a plea to Manfred, admitting to his mistakes and begging for his forgiveness. It's time Manfred finally gives Rose his Hall pass.
Pete Rose writes a letter to Rob Manfred asking for forgiveness
Rose screwed up. He admits it. It's been a 33-year punishment for doing something now that many people do — bet on baseball. Yes, it's different when you're involved in the game, but unless it's been proven that Rose threw a game, he's more than served his time.
Rose penned a letter to Manfred earlier this week that was sent to the league office Monday, according to TMZ. He specified three reasons for reaching out to the commissioner.
"I am writing today for three reasons," Rose wrote. "First, because at my age I want to be 100% sure that you understand how much I mean it when I say that I'm sorry. Second, to ask for your forgiveness. And third, because I still think every day about what it would mean to be considered for the Hall of Fame."
Rose initially denied ever betting on baseball but later admitted to doing so when he was the manager of the Reds from 1984 to 1989. He said he bet on his team to win, never to lose. He acknowledges he let people down and has repeatedly apologized.
"Besides spending time with my kids and my partner, there's nothing that made me happier than playing baseball in front of fans," he wrote. "That I let them down and brought shame to the sport we all love is something I think about every single day."
His letter ended with a hint of desperation.
"I am asking for your forgiveness," Rose said. "Despite my many mistakes, I am so proud of what I accomplished as a baseball player. I Am the Hit King, and it is my dream to be considered for the Hall of Fame. Like all of us, I believe in accountability.  I am 81 years old and know that I have been held accountable and that I hold myself accountable. I write now to ask for another chance."
Rose belongs in the Hall of Fame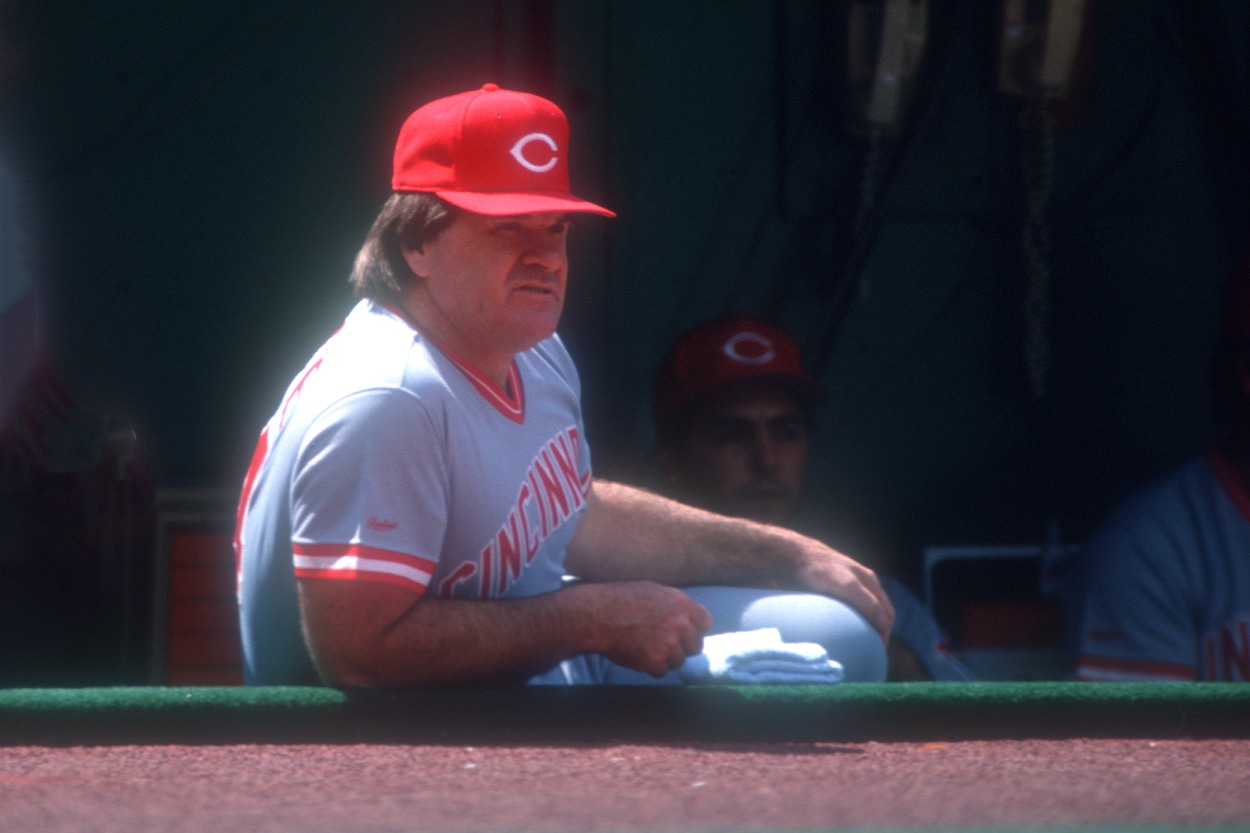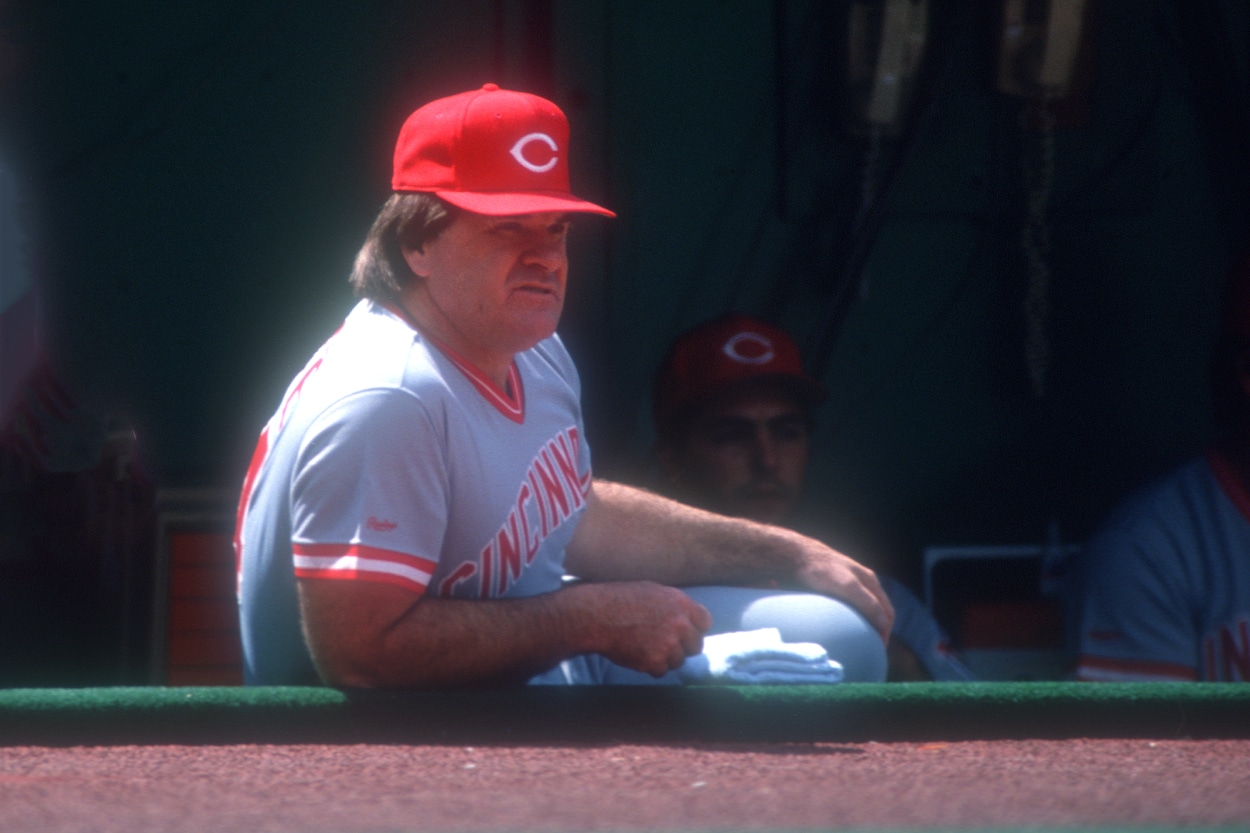 Whether you like Rose or not as a person, he belongs in the Hall of Fame for what he did on the field. Nobody has racked up more hits (4,256) in MLB history. He was a 17-time All-Star, three-time batting champion, and the MVP in 1973. He was a refreshing player, always giving his all. If Rose played today, he'd be the most popular player in the game with his work ethic. Nobody wanted to win more than Rose.
This isn't a steroid issue where he cheated to have an advantage. He broke the rules by betting on the game, but unless it's proven he bet on his team to lose and threw a game, 33 years of punishment is more than enough.
It's far more embarrassing for MLB not to have Rose in the Hall than it is for him to be there. Barry Bonds, the all-time home run leader, isn't in. Roger Clemens, a seven-time Cy Young winner, is also not in the Hall. The Baseball Hall of Fame is supposed to be about honoring the best in the game, not the nicest guys.
I can see the argument against guys like Bonds and Clemens. Voters believed they used steroids during their careers, which is cheating. They juiced up to gain an unfair advantage. Those players should still be acknowledged by the Hall, even if it's with an asterisk. Without the all-time greats, there's no true Hall of Fame.
Betting on your team to win isn't cheating. MLB now promotes betting. Gambling is no longer frowned upon in any professional sport. Again, he should not have done it while involved in the game, but he paid a hefty price. Gambling is everywhere around sports today. Times have changed, and Rose's Hall of Fame banishment should, too.
Rose may not be the greatest person off the field, but between the lines, nobody played harder, nobody collected more hits, and nobody won more games. If that doesn't scream Hall of Fame, why even have one?