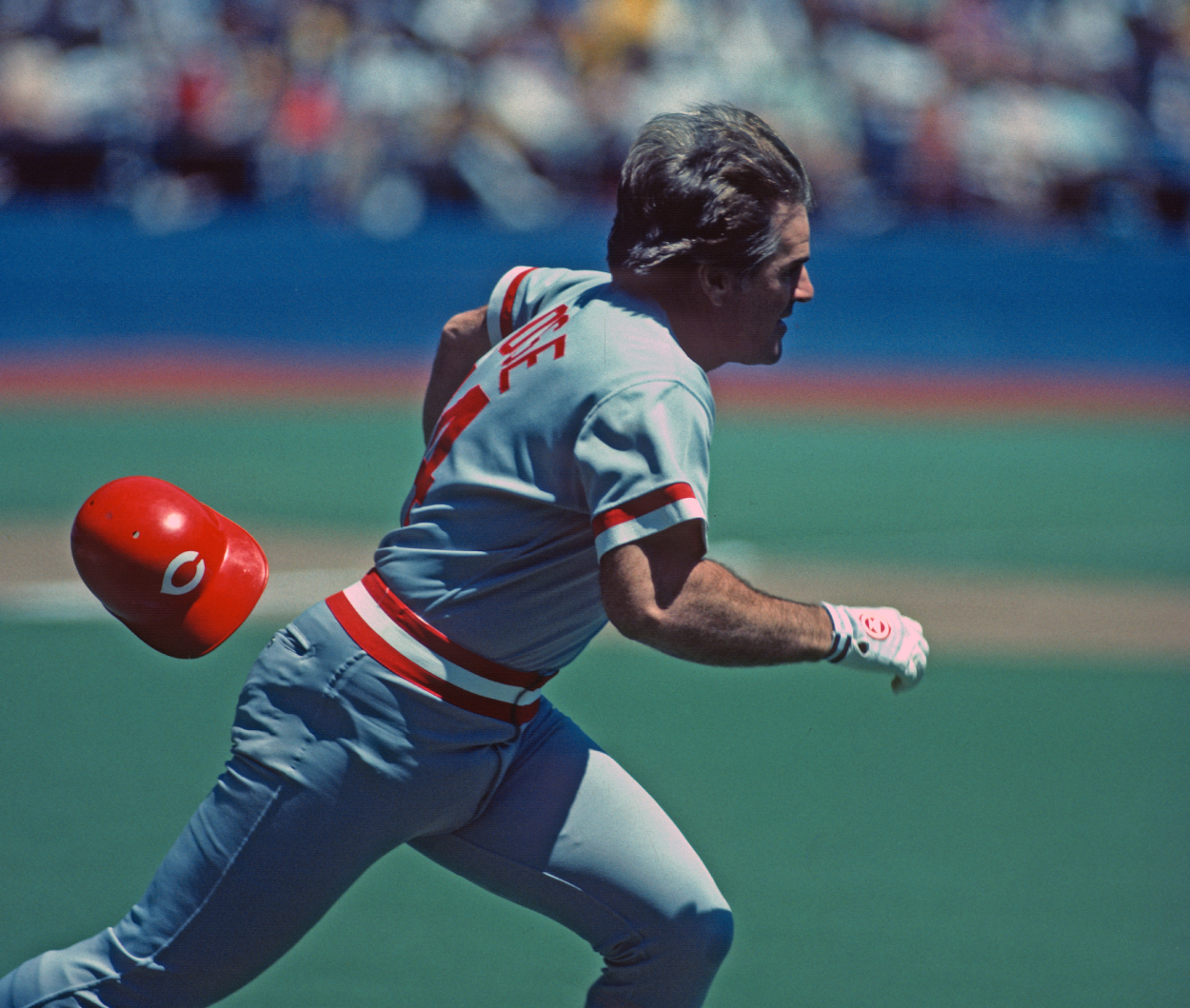 Pete Rose Lived by 2 Words His Father Always Wrote to Him When He Was Away Playing Baseball
Pete Rose said his father would have been disappointed with him because of his gambling issues.
According to Major League Baseball, all-time hits leader Pete Rose isn't a Hall of Famer. Many would argue otherwise. The 17-time All-Star, former MVP, and three-time World Series champion doesn't have a home in Cooperstown because of gambling issues.
Nobody played the game any harder than the man nicknamed "Charlie Hustle." Rose credits his passion for the game and his going-all-out mentality to his late father. The elder Rose always ended letters he wrote to his son when he was away playing baseball with two words. Rose took those two words to heart.
Pete Rose said he was a better football player growing up because of his father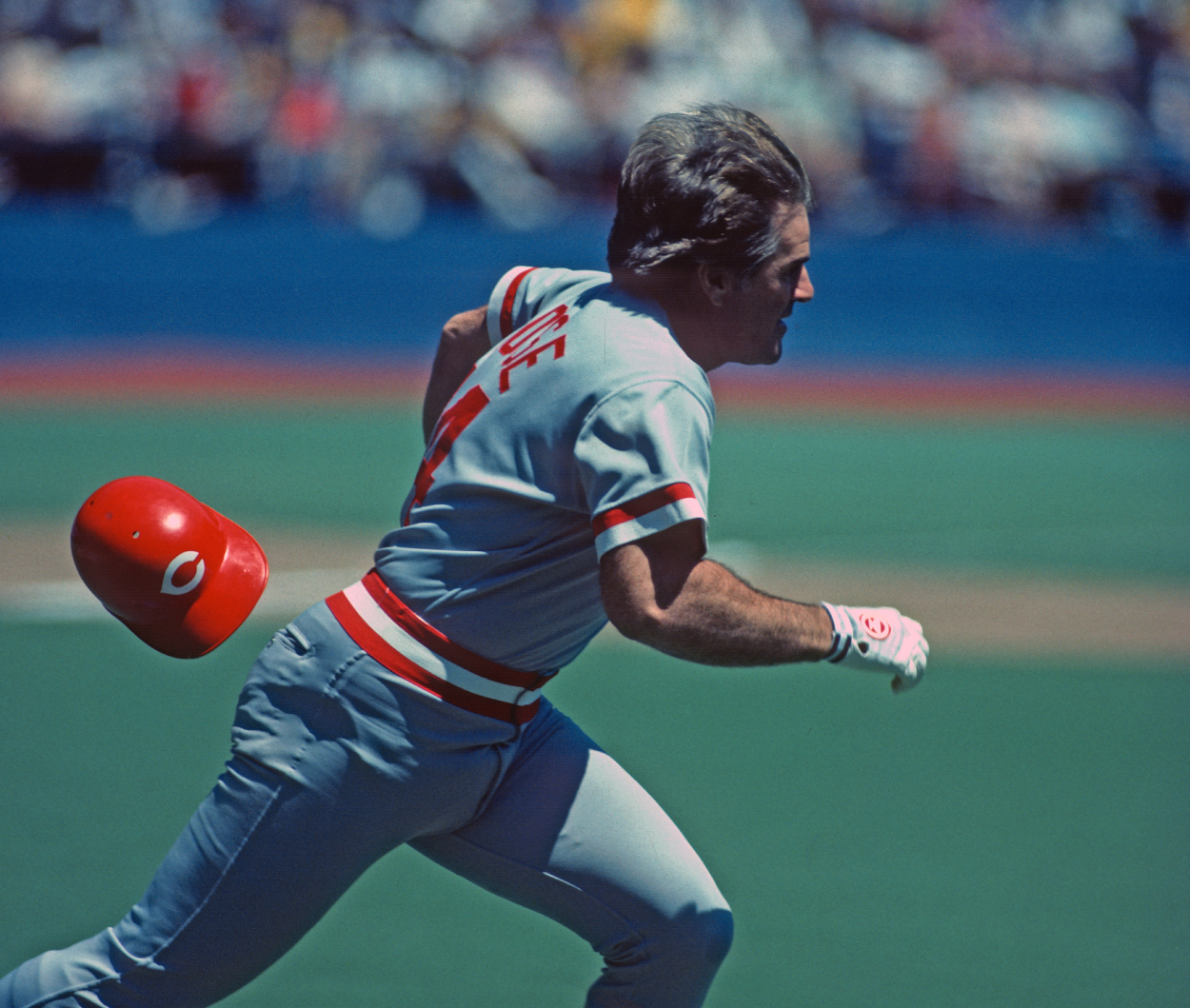 Growing up in Cincinnati, Rose was a three-sport athlete. On a January episode of the Talking to Titans podcast, Rose said he was better at football than baseball as a youngster.
"I was a much better football player than I was a baseball player," he told host Rob Gough. "It was my first love because of my dad. If I had been a good student — I was one of those students that did well enough to stay eligible. If I had been a good student, I'd have gone to college and played football.
"I almost went to the University of Tennessee, and I flew down there for a recruiting trip one time. I just didn't dig school."
Rose said he got his love of sports by watching his father, who was a tremendous athlete.
"My father was a great athlete," he said. "He was a basketball player, a baseball player, and a football player — a really, really good football player. Probably the best ever to come out of Cincinnati, either him or Roger Staubach."
Pete Rose lived by the two words his father would always write to him
Rose never left home when he was younger. When he signed his first baseball deal, that was the first time he had ever been on a plane.
"I was never on a vacation in my life," Rose recalled. "We never went on vacations. I don't know if it was because we couldn't afford it or what it was. When I got on an airplane to fly to Geneva, New York, to join the Geneva Reds two days after I graduated from high school, it was obviously the first time I had ever been on an airplane. It was the first time I had ever left home."
Rose received letters from his father every week while he was away from the family.
"I remember, my dad used to write me a letter every week," he said. "At the end of the letter, he would always put 'keep hustling.' That was his signature — keep hustling.
"That's why I run to first on a walk. That's why I slid headfirst."
Rose said his father would not have been happy with his gambling issue
In 1989, Rose was banned from Major League Baseball after an investigation into his gambling. In 1991, the Hall of Fame voted to exclude those on the banned list. So Rose, who finished his career with an MLB-best 4,256 hits, is not in the Hall of Fame, all because of gambling.
"Thank God he had passed away when I had my problems with the gambling because he would have kicked the hell out of me," Rose said of his father. "That's just the way he was. I would've really felt like I let him down, which I did. Even though he wasn't here, I still let him down.
"If I had everything to do over again, I wouldn't have did that, obviously. He was a no-nonsense, kick-ass-type guy. He hated to lose and always thought someone has to win and someone has to lose. Let the other guy lose. That's just his philosophy.
"It's just built up in me. By the time I was 9, 10, 11, 12, you know, don't worry about your own statistics. Throw the ball far, play the game right, and hope you come out a winner."
RELATED: While Curt Schilling Was Snubbed Again, He Made Hall of Fame Pleas for Others
Related post url: