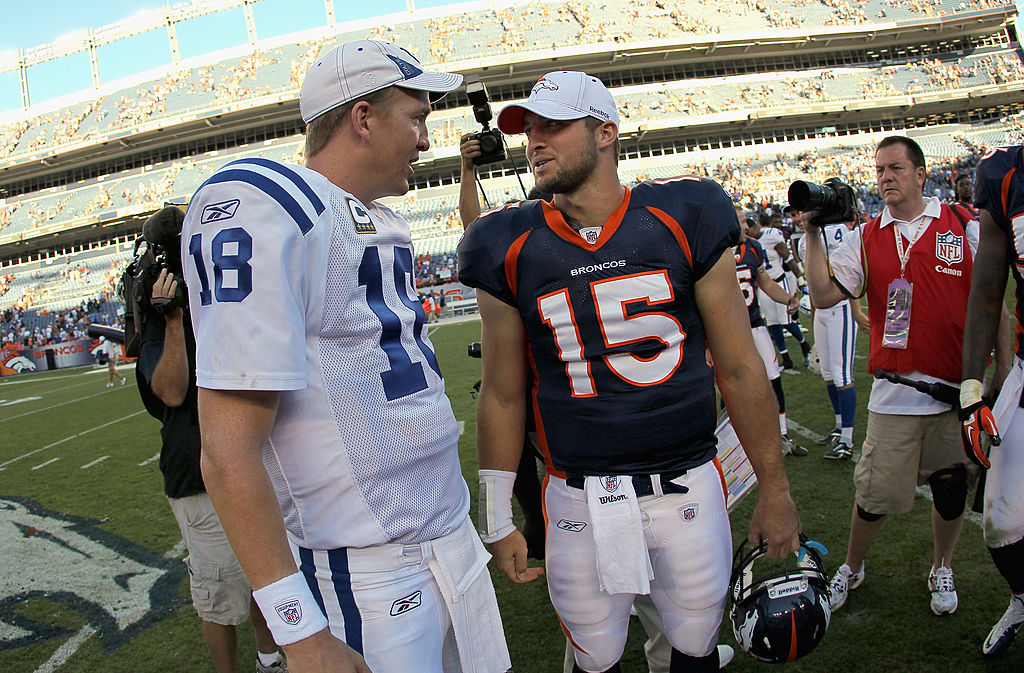 Peyton Manning Kept Tim Tebow From Being a Successful NFL QB
Tim Tebow had a short NFL career. He did find success during that time, though. This is how Peyton Manning kept him from having more.
Tim Tebow was one of the most successful quarterbacks to ever play college football. He won two national championships with the Florida Gators and the 2007 Heisman Trophy. However, his career in the NFL was not the greatest. Tebow certainly proved he had the potential to have success, but ultimately Peyton Manning kept him from succeeding as an NFL QB.
He was a proven winner at Florida
Tim Tebow saw limited action his freshman season at Florida but the Gators still won a national championship that season. Then when he became the starter in 2007, he succeeded immediately. In 2007, Tebow threw for 3,286 yards, 32 touchdowns, and six interceptions. He also ran for 895 yards and 23 touchdowns. This led to him winning the 2007 Heisman Trophy.
Then in 2008, he didn't win another Heisman but he won something better, a national championship. Tebow threw for 2,746 yards his junior year in addition to 30 touchdowns and four interceptions. He also ran for 673 yards and 12 touchdowns. Tebow then came back for his senior season in 2009 and did not lead the Gators to another national title, but they still went 13-1 and won the Sugar Bowl. Statistically, Tebow threw for 2,895 yards in 2009 to go with 21 touchdowns and five interceptions. He also ran for 910 yards and 14 touchdowns.
Tebow finished his college career with 9,285 passing yards, 88 passing touchdowns, and 16 interceptions. His 57 career rushing touchdowns are No. 1 in SEC history. Overall, he was responsible for 145 touchdowns throughout his career. That is also No. 1 in SEC history and No. 9 on the all-time NCAA list.
Tebow's NFL success
The Denver Broncos selected Tebow with the 25th overall pick in the 2010 NFL draft. Tebow started in only three games as a rookie, but his second season was when Tebow Mania began. The Broncos started 1-4 in 2011, but once they put Tebow in as the starter he went 7-4 and led them to the playoffs. During a six-week stretch from Nov. 6, 2011, to Dec. 11, 2011, Tebow and the Broncos won six in a row. They also won two overtime games in that stretch – three in the regular season overall with Tebow – and Denver won five of those six games by seven points or less.
Tebow proved that he could win in the NFL and proved he could come up big when it mattered most. He then proved that even more in the playoffs. The 8-8 Broncos played the 12-4 Pittsburgh Steelers in the wild card round that season. Just like many of the Broncos' games that year, it was close as they played in yet another overtime game. They ended up winning in OT on a walk-off 80-yard touchdown pass from Tebow to wide receiver Demaryius Thomas. In the game, Tebow threw for 316 yards and two touchdowns. He also ran for 50 yards and a touchdown on 10 attempts.
The Broncos lost to the New England Patriot dynasty the next round, but Tebow showed the world he could have success at the NFL level.
Peyton Manning was the reason Tebow's career flamed out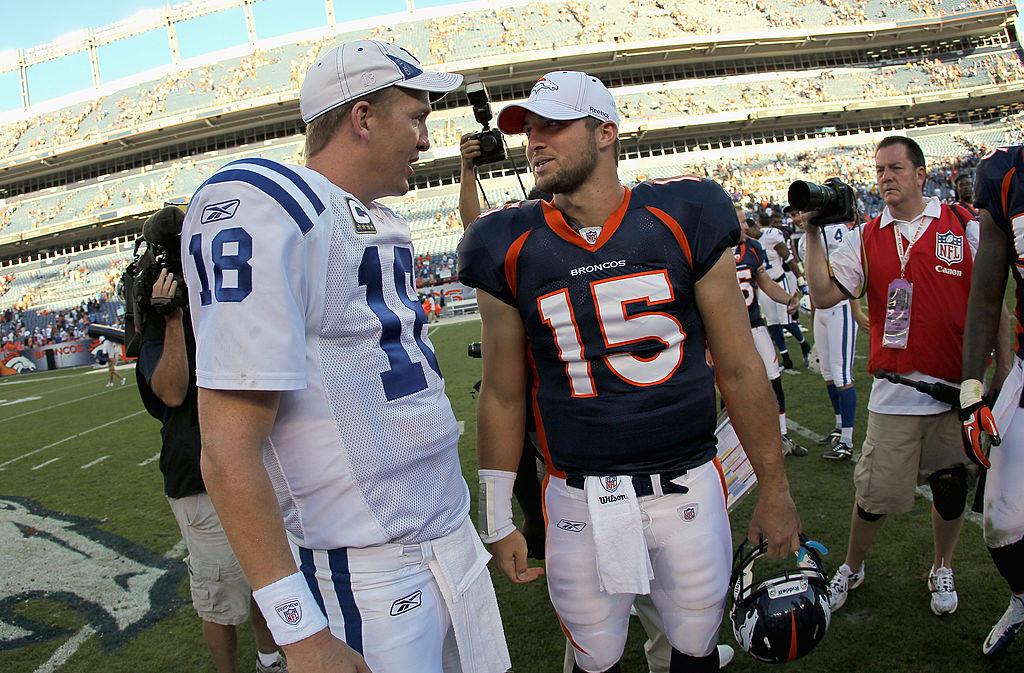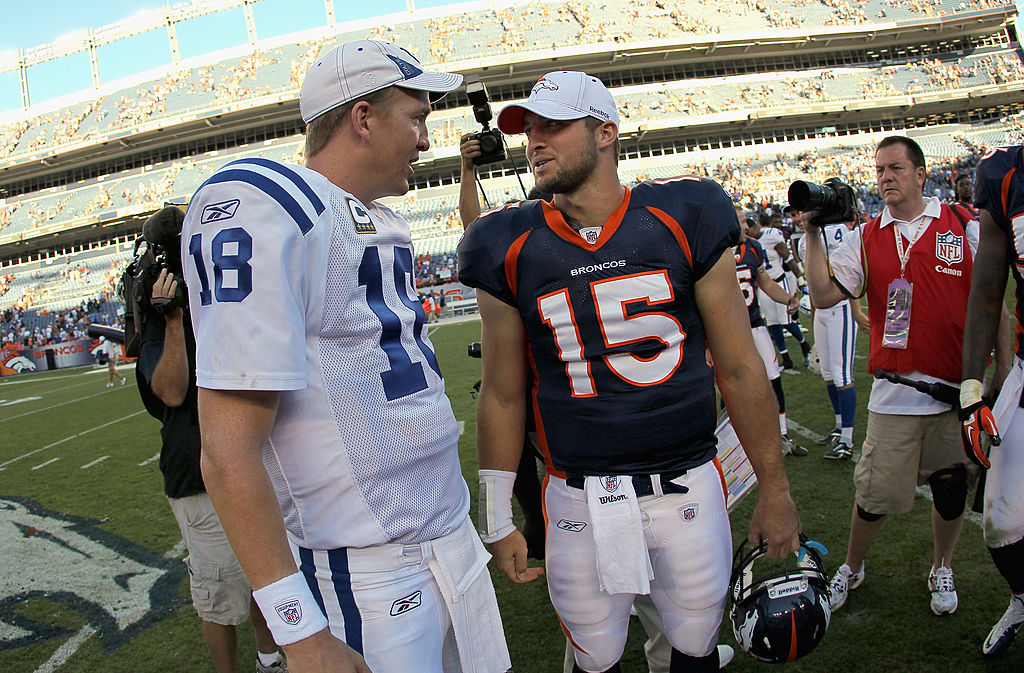 After the 2011 season, Broncos general manager and president of football operations John Elway said Tebow would be the starter going into training camp for the 2012 season, according to ESPN. However, legendary quarterback Peyton Manning was a free agent in 2012 after spending his entire career with the Indianapolis Colts.
If one of the greatest quarterbacks of all-time is interested, it is hard to pass him up. Manning signed a five-year deal with the Denver Broncos on March 20, 2012. The next day, the Broncos traded Tebow and a seventh-round NFL draft pick to the New York Jets for a fourth-round pick and a sixth-round pick. Tebow was then used sparingly on offense for the Jets in 2012. He only threw eight passes, completing six of them, for 39 yards. He also ran it 32 times for 102 yards.
The Jets cut Tebow in April 2013. He signed with the Patriots in June 2013 and with the Philadelphia Eagles in April 2015, but he never played in another regular-season game after the 2012 season.
Tebow has since tried to play professional baseball. He most recently played in 10 spring training games with the New York Mets. He had a .154 batting average in those games and one home run. After going .273 at the plate at the Double-A level in 2018, Tebow had a .163 average in 77 games at the Triple-A level in 2019.
Tim Tebow proved in his short NFL career that he could have success and that he could help a team win. However, he didn't get a real chance after the 2011 season. While no one can blame the Broncos for wanting Peyton Manning, Tebow could have had a lot more success as an NFL quarterback if it wasn't for Manning signing with Denver in 2012.