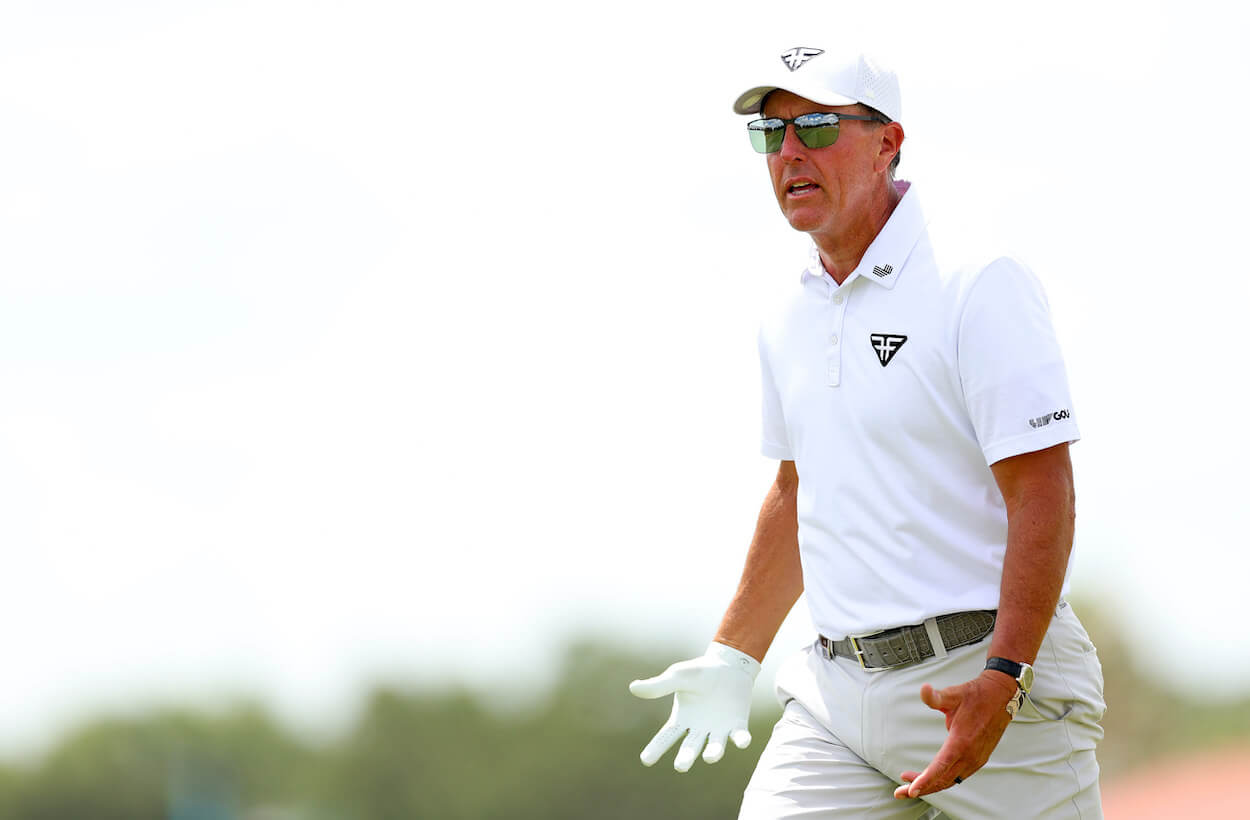 Phil Mickelson Has a 0.4% Chance to Win the Masters, and That Still Might Be Too High
According to oddsmakers, Phil Mickelson has less than a 1% chance to win the 2023 Masters.
Phil Mickelson is one of the most accomplished Masters performers in the history of golf. The living legend ranks fourth all-time in wins (three), third in top-five finishes (11), and he's missed the cut only three times in 29 career starts at Augusta National Golf Club. From 1999-2010, Mickelson racked up three wins and eight top-five finishes in 11 Masters appearances.
But that Phil is long gone.
Aside from his inexplicable win at the 2021 PGA Championship, Mickelson has enjoyed little success on the golf course over the last two years. Lefty missed four PGA Tour cuts in a row before defecting to LIV Golf in 2022, and in 10 starts on the Saudi-backed tour, he's 11 over par with an average finish of 31st out of 48 players.
According to oddsmakers, Mickelson has less than a 1% chance to win the 2023 Masters, but that number might not be low enough.
Phil Mickelson continues to embarrass himself with LIV Golf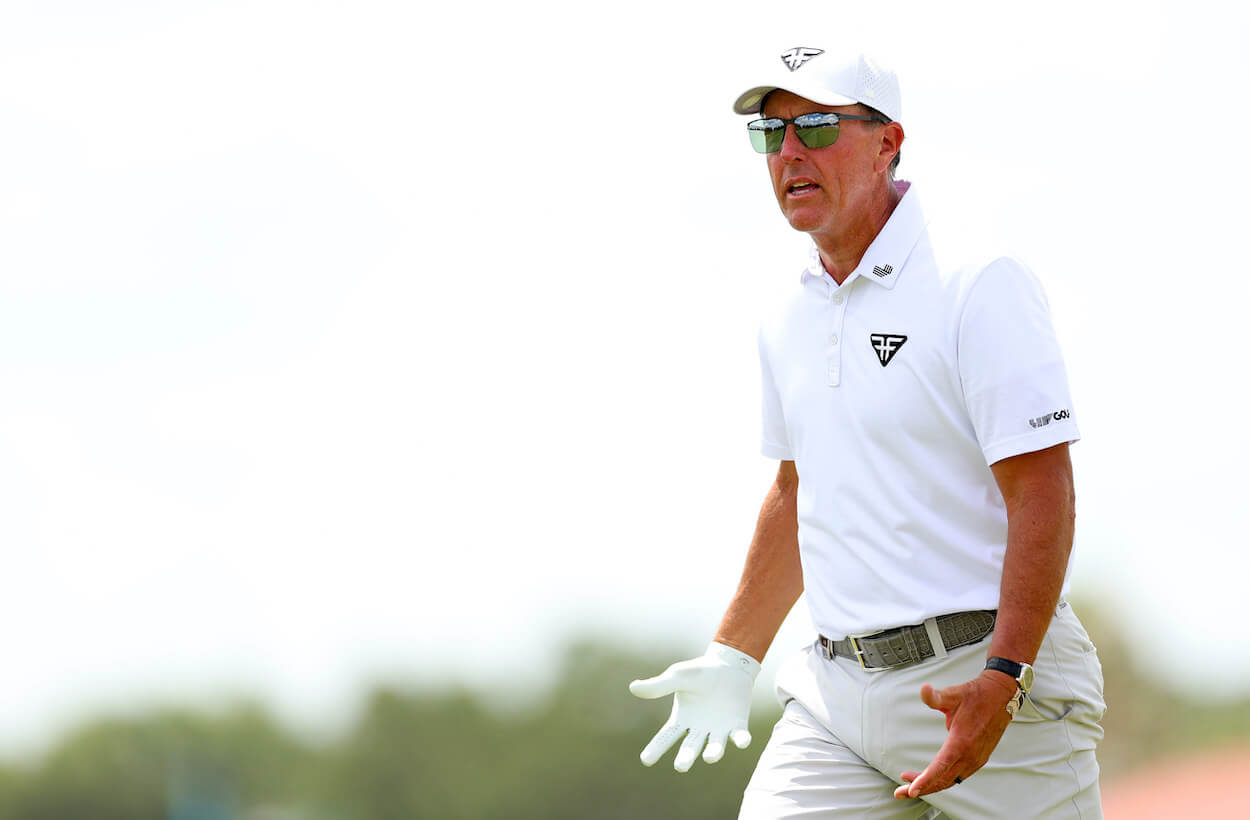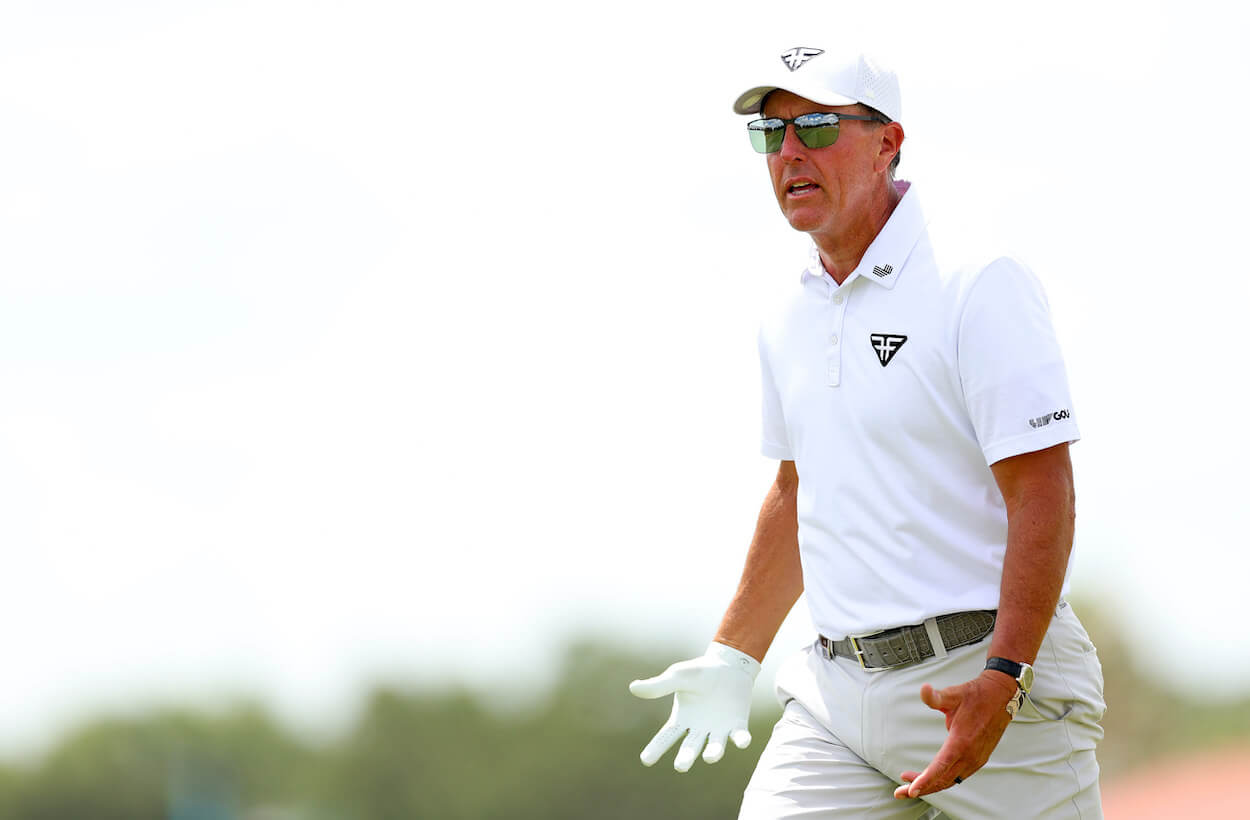 Mickelson couldn't hack it on the PGA Tour when he bailed for LIV Golf last year, so he was hoping the move to a less competitive league would help him contend for golf tournaments again. That hasn't exactly panned out.
In Lefty's first four starts with the rival tour, he finished 34th, 42nd, 35th, and 40th. And remember, these are only 48-player fields.
Not much has changed to start the 2023 season. In three starts, Mickelson has finished 27th, 32nd, and 41st. Six of his nine rounds this year have been in the 70s, and he hasn't shot lower than 67 since the Chicago event in September.
Entering Masters week, Mickelson is simply not a contender to win his fourth green jacket.
Oddsmakers give Phil Mickelson a 0.4% chance to win the Masters, and that's still too high
The betting odds can tell the story of a golf tournament before it begins. For the 2023 Masters, Scottie Scheffler and Rory McIlroy are the co-favorites at +750, and Jon Rahm is right behind them at +900. Then we find a large gap until Jordan Spieth at +1700, indicating there's a clear top tier of three players to beat at Augusta National this year.
But where does Phil Mickelson land on the odds board?
On FanDuel, Mickelson is +28000 to win the 2023 Masters. That translates to 280-1 odds, or 0.4%. Only 19 players in the 88-man field are priced higher than Lefty, and many of them are amateurs or past champions who don't stand a chance. In fact, let's slide Mickelson right into that latter group.
Phil can't even beat half the field with LIV Golf right now. He'll have to beat all 17 of his fellow defectors, plus the best and brightest stars on the PGA Tour, at Augusta National to win his fourth green jacket. He also hasn't played a four-round tournament in nearly two years.
At 52 years of age, Mickelson would be the oldest Masters winner by six years if he somehow bested the field this week. Oddsmakers are giving him a 0.4% chance to do the impossible, but it should be closer to 0.0%.