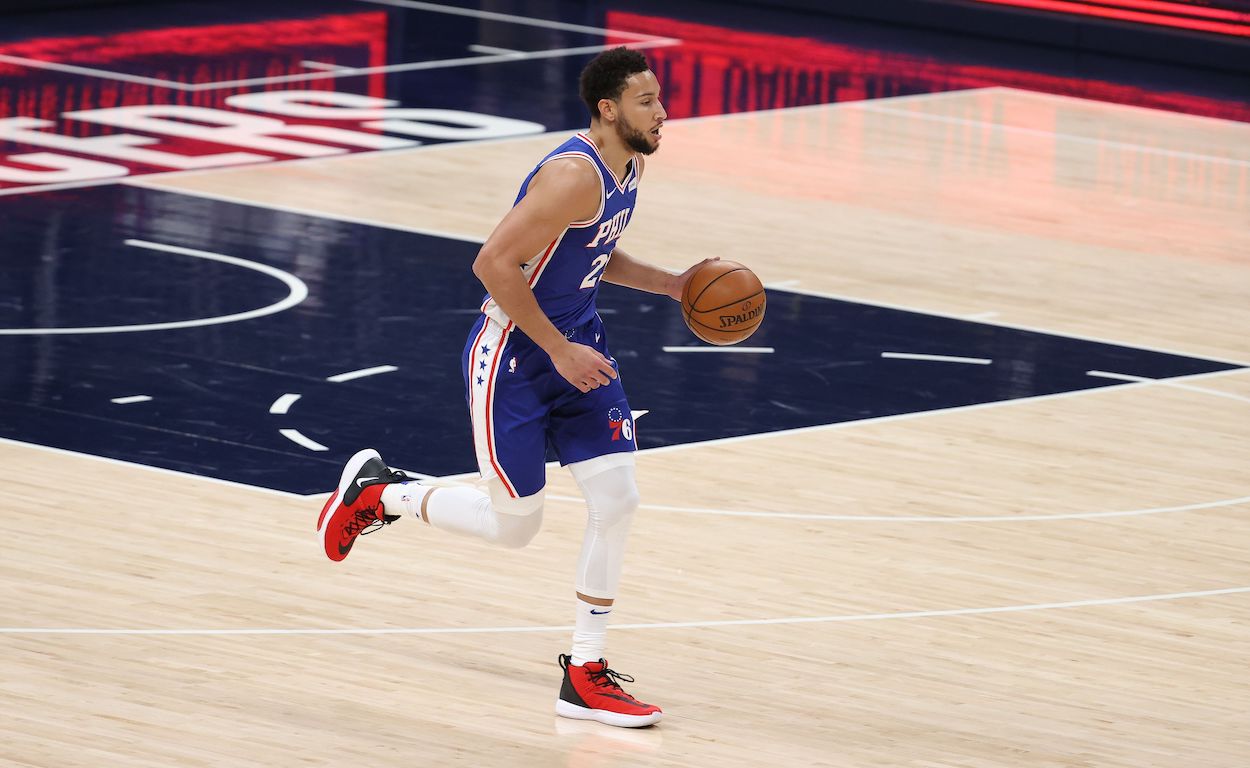 Why the Philadelphia 76ers Need to Move Ben Simmons by the NBA Trade Deadline
If the 76ers want to maximize Joel Embiid's prime, they need to get rid of Ben Simmons before this year's trade deadline.
The NBA trade deadline is just about a month away, and Ben Simmons is still a member of the Philadelphia 76ers.
Well, sort of.
Although his name still appears on the official roster, Simmons doesn't have any plans of suiting up for the Sixers at any point this season. This puts immense pressure on Daryl Morey, the team's president of basketball operations, to find a way to deal the disgruntled point guard for an impact player or two by February 10.
The 76ers must part ways with Simmons simply to put all this drama behind them and move on, but the most glaring reason why they need to make a trade revolves around Joel Embiid.
The 76ers are running out of time to trade Ben Simmons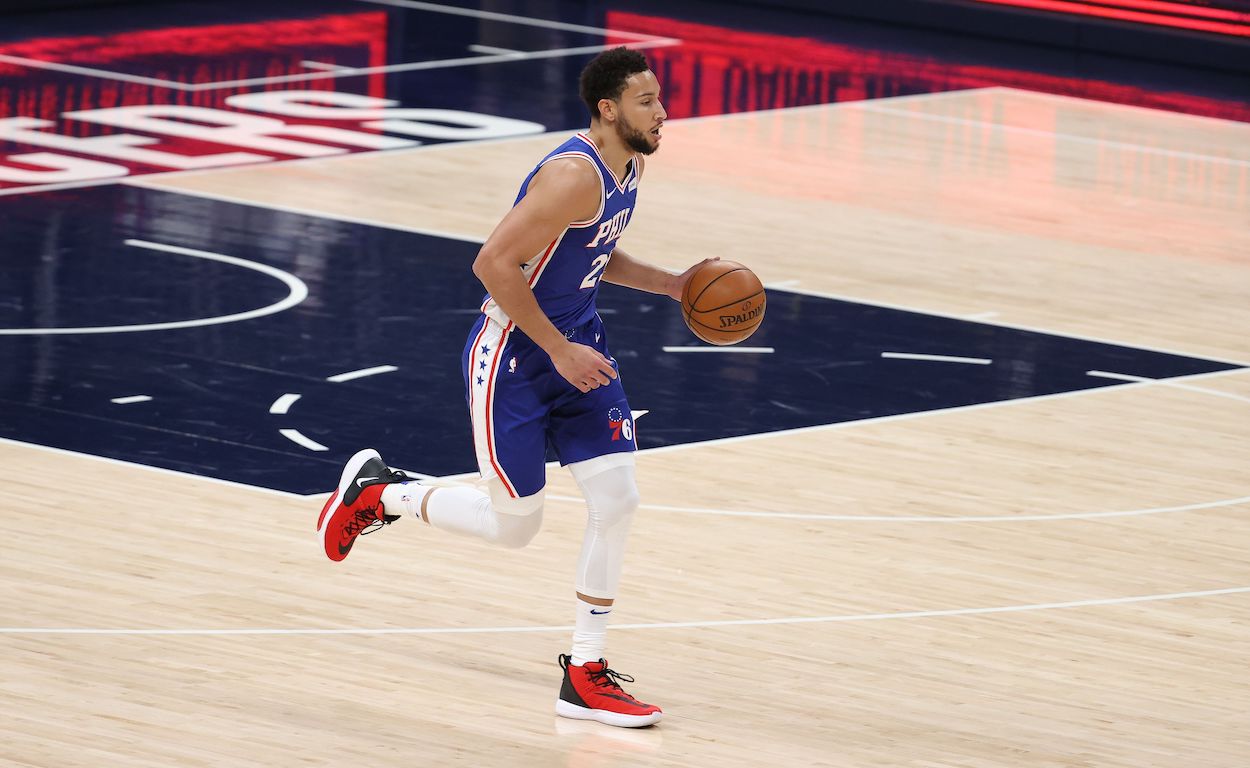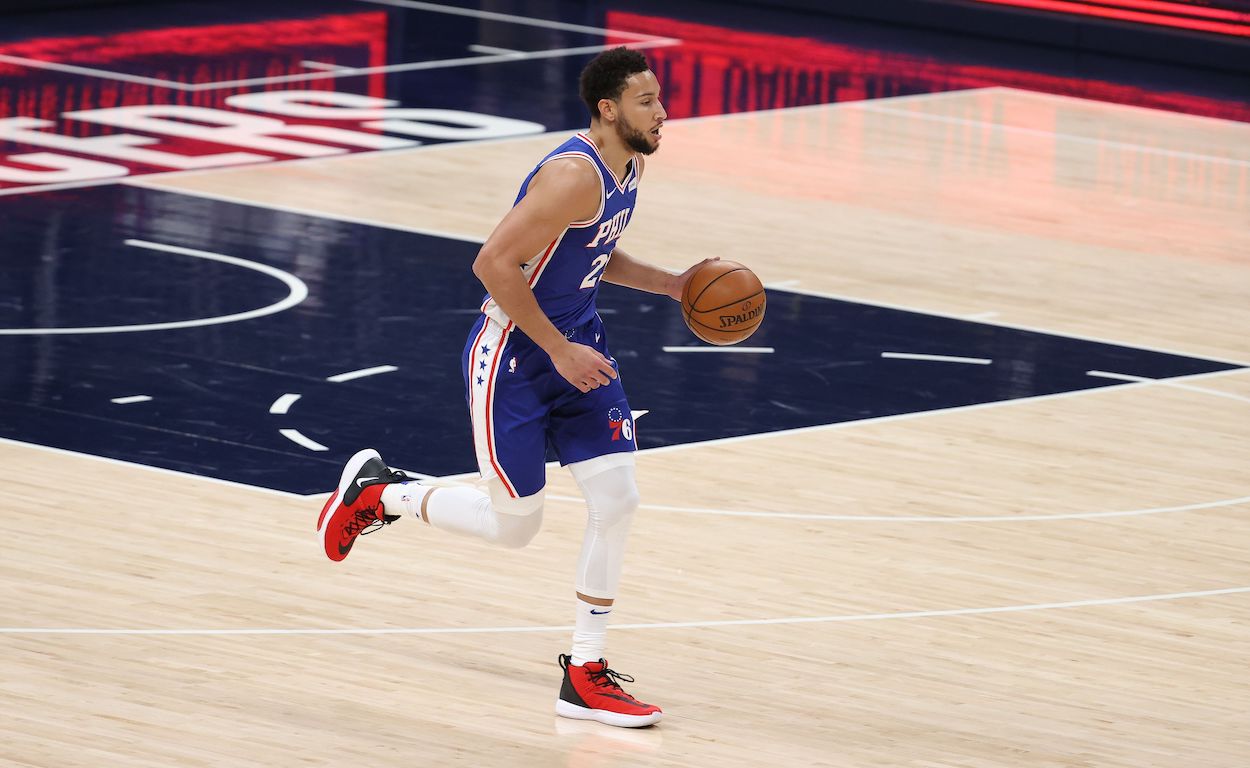 It's been nearly seven months since Simmons originally requested a trade from the 76ers. The team hasn't been shy to listen to offers or even throw out a few of its own, but it hasn't been able to pull the trigger on a deal.
There's a reason for that.
The Sixers don't exactly want to trade him at all. Morey considers Simmons to be one of the most valuable assets in the NBA, so he isn't interested in shipping the All-Star away without receiving a superstar in return. But with all that's transpired with Simmons over the past year, that dream return doesn't seem to exist in the current market.
Morey has stated that he'll wait as long as possible for the right trade package to appear, but he might be forced to take a discount if he wants to get rid of the franchise's biggest distraction by the February 10 deadline.
Why the 76ers must deal Simmons before the NBA trade deadline
The 76ers might be tempted to hold on to Simmons for the rest of the season in hopes that they can convince him to rejoin the team at some point in 2022. They could also re-open trade talks in the summer, and maybe the market for Simmons is more fruitful by then.
But Philadelphia can't afford to push this saga off any longer. Simmons needs to be dealt by February 10, and Embiid is the biggest reason why.
Embiid can be the best player on a championship team, but he can't do that with $33 million in cap space sitting on the couch watching from a distance. If the Sixers decide not to trade Simmons and allow him to sit out all season, they will surely waste another precious year of Embiid's fleeting prime.
At 27 years old and with his extensive injury history, there's no telling when Embiid will hit a wall and fall out of the top tier of NBA players. He's still on that level today, as the center is averaging 26.5 points and 10.9 rebounds per game even without his partner in crime on the court. Over the last seven games, Embiid is averaging 33.3 points per game while shooting 55% from the floor and 48% from deep.
At his best, Embiid is arguably the most dominant offensive player in the league. The 76ers are 20-16 this year solely because of their superstar center, but they won't make it past the second round of the playoffs unless Morey flips Simmons for an impact guard before the trade deadline.
Philadelphia owes it to Embiid to surround him with a championship-caliber roster every year while he's still in his prime.
A potential trade partner developing?
Morey only has about a month to find a trade partner for Simmons, so he better get working on the phones. According to a new report from Sam Amick of The Athletic, that first call should be to the Sacramento Kings.
At 16-23 through 39 games, the Kings are reportedly making every player on their roster — including De'Aaron Fox and Tyrese Haliburton — available in trade talks. And they may have their eyes on a specific target.
"Wherever there's an impact player who can be had, in other words, they'll be exploring the possibilities," Amick writes. "And yes, as you likely wondered, that includes Philadelphia's Ben Simmons."
After reading this report, Morey should be scrambling to get Sacramento on the phone this week.
Like Sportscasting on Facebook. Follow us on Twitter @sportscasting19.