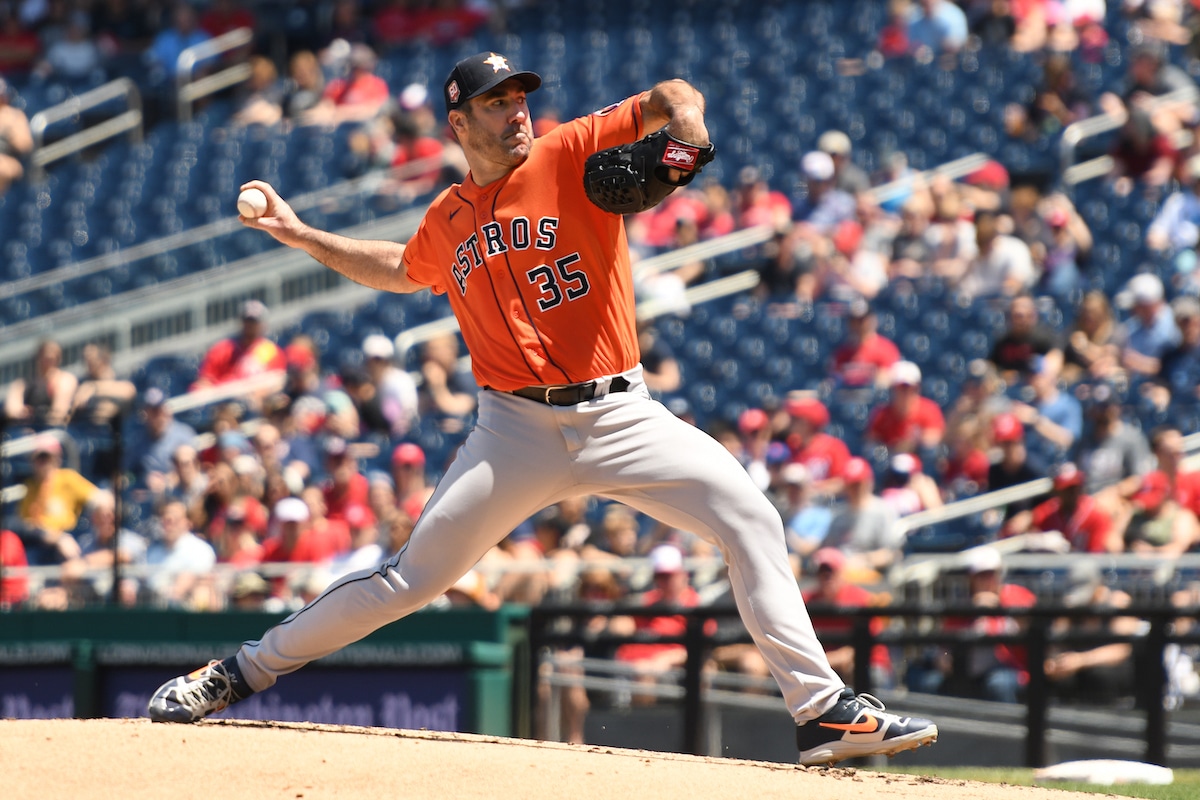 Ranking the Top 5 Pitchers of the 2022 MLB Season on 'Baseball 360'
Who have been the five best pitchers during the early portion of the 2022 MLB season?
Who's been the best pitcher in baseball during the 2022 MLB season?
Sportscasting attempted to answer this question proactively before the campaign started, but this is no longer just speculative. Most prominent starters have taken the mound at least a half-dozen times, and the samples are growing large enough that we can put together some legitimate takeaways … which is exactly what we're doing in this edition of Baseball 360.
Ben Verlander of Flippin' Bats on Fox Sports recently put together his top five pitchers of 2022, highlighting Corbin Burnes and Josh Hader of the Milwaukee Brewers, Nestor Cortes of the New York Yankees (who we covered extensively in the last episode of Baseball 360), Pablo Lopez of the Miami Marlins, and Justin Verlander of the Houston Astros.
Who are the Top 5 pitchers in baseball right now?@BenVerlander gave us his list ? pic.twitter.com/pYFZWfH1b0

— FOX Sports: MLB (@MLBONFOX) May 24, 2022
Our list? Well, there's some overlap, as you might expect when a select few pitchers have dominated throughout the early portion of the 2022 season.
But host Mike Calendrillo has some thoughts about whether closers — and other relief pitchers — should even be eligible for such a countdown, and this top five features a few new names mixed in among the established standouts.
Can Justin Verlander really hold down the top spot as a 39-year-old coming off Tommy John surgery and the subsequent rehabilitation period? Does MLB strikeout leader Shane McClanahan of the Tampa Bay Rays make the cut? What about Kevin Gausman, who has been an advanced-stat darling during his first season with the Toronto Blue Jays?
As you can tell, we've put a lot of thought into this countdown, and you don't want to miss it. The latest episode of Baseball 360, hosted by Sportscasting's Mike Calendrillo, dives into all of this and so much more, so check out the video in full up above, hit the subscribe button, and sit back and enjoy all the baseball happenings around MLB.
Like Sportscasting on Facebook. Follow us on Twitter @sportscasting19 and subscribe to our YouTube channel.