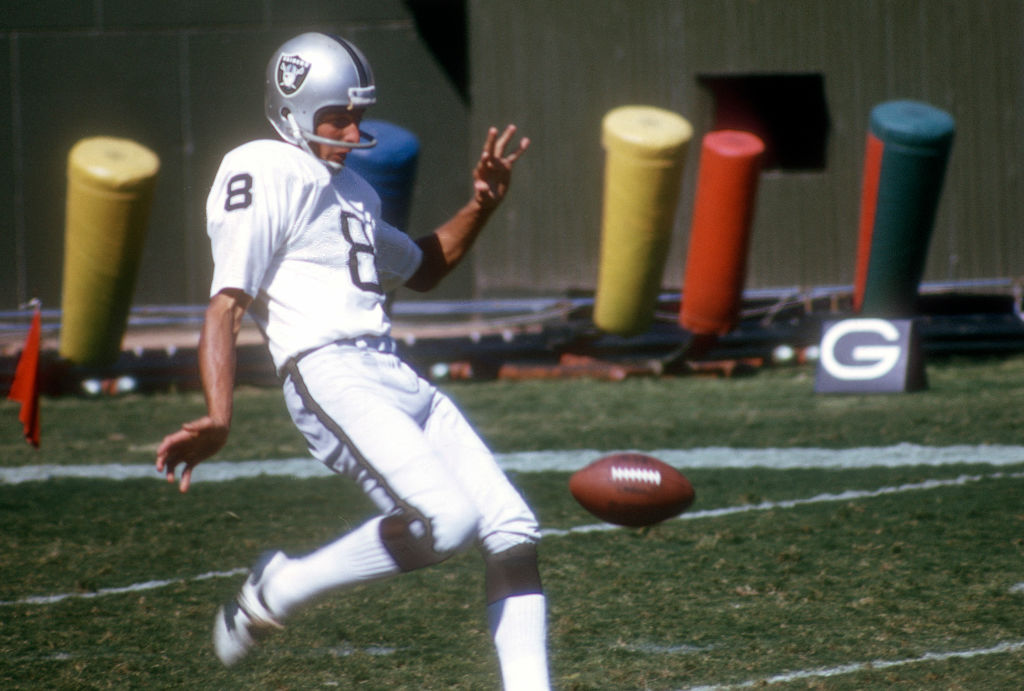 Why Ray Guy was the Greatest Punter in NFL History
Punters don't always get a ton of respect in the NFL, but it's not hard to appreciate what Ray Guy accomplished when you see some of his stats.
Imagine a punter whose ability to get outrageous hang times were so consistent, opponents accused he and his team of using a helium-filled ball on those kicks. Also, imagine a punter who nailed one so high it forced the managers of the New Orleans Superdome to raise the height of the video screen from 90 feet to 200 feet. 
Ray Guy — the stuff of college legends
Ray Guy was no ordinary punter. The first pure punter to be elected into the Pro Football Hall of Fame, the former University of Southern Mississippi All American was the greatest at his position for his ability to achieve great hang time and land the kick inside the opponent's 20-yard line. The combination of hang time and distance made Guy a defensive weapon and gave an advantage to the Oakland (later Los Angeles) Raiders' special teams.
Guy was the first punter to be drafted in the first round after leaving college in 1973. His legacy at the University of Southern Mississippi is one for the history books. As an undergrad, Guy was named an All American as a defensive back as well as an outstanding field goal kicker. The kicking legend once hit a game-winning 61-yard field goal in a snowstorm against the University of Utah and was responsible for an outrageous 93-yard punt against the University of Mississippi in 1972.
But wait — there's more. In college, Ray Guy was also a star pitcher and was drafted four times by major league teams. While he pitched only 31 games, he struck out 260 batters in 220-2/3 innings, which was good enough for fourth all-time at his school up until 2004.
Eye-popping stats
Ray Guy played all 14 years as a pro with the Raiders. His accomplishments are so historic, the NCAA named the annual award for the best collegiate punter after him. It's difficult to know which of his stats are most impressive:
Guy led the NFL in punting average three times, and he was second twice.
Guy's career ended with 619 straight punts without a block.
In 14 years, he had only three punts blocked
In 1981, Guy had five punts over 60 yards
Early in his career, Guy was the Raiders emergency quarterback.
For his career, Guy had 210 punts land inside the 20-yard line.
A former coach succinctly sums up Ray Guy's career: "He changed the game, really," former Raiders coach Tom Flores told Yahoo sports. "It was never a glamorous position until he came along."
A sad postscript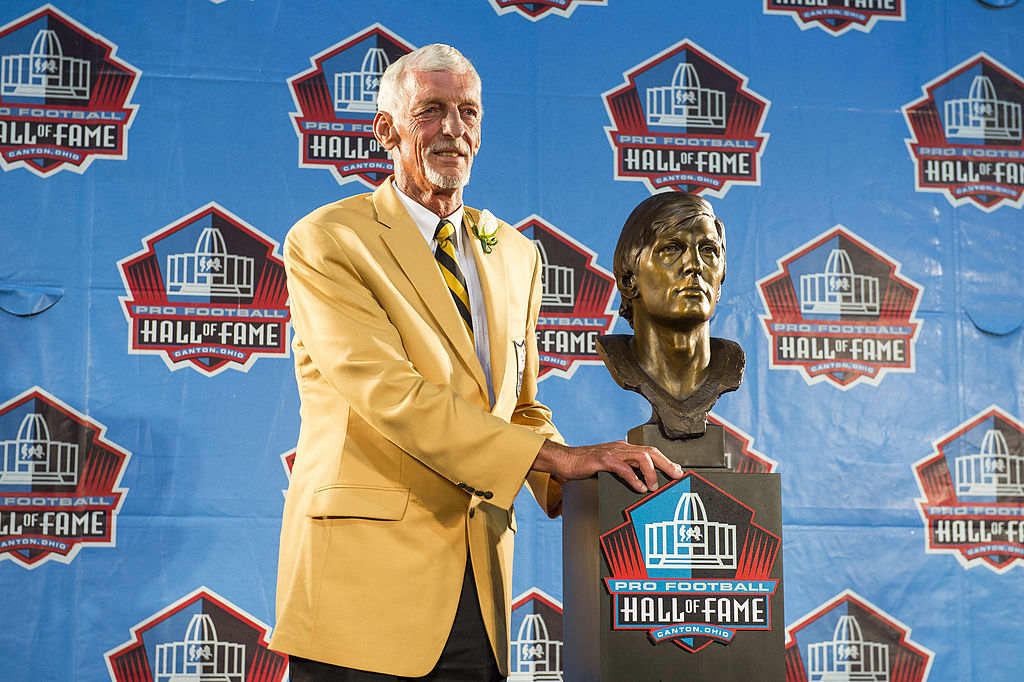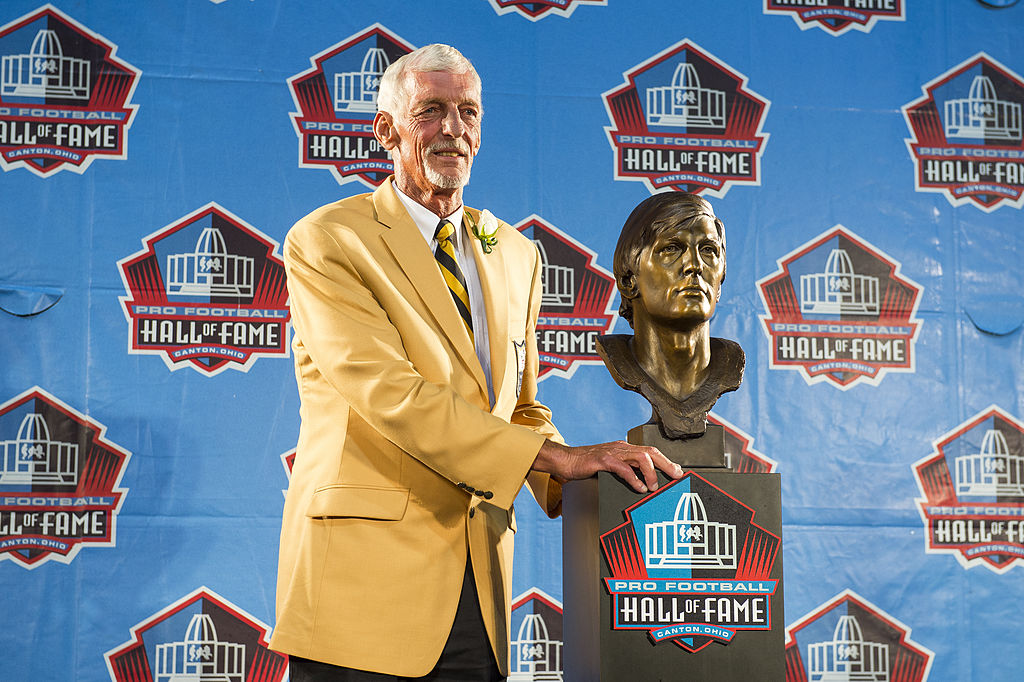 It took almost two decades for the Pro Football Hall of Fame to come calling for Ray Guy. Most believe voters downplayed the role of the punter in the NFL. That led to some bitterness on Guy's part:
"Punting takes a great deal of talent to go out there on that field with all that pressure," Guy said in an interview with Gulf Live. "It takes a very special person to handle that situation. Without all those computers, all these so-called analysts wouldn't know how to go to the bathroom. They've got somebody doing all the legwork for them … Punting is probably one of the most critical jobs. It's often the difference between winning and losing. I would rather have a pressure situation (in which to punt) than a relaxed situation."
Ray Guy played in an era where NFL players were paid so poorly, most had offseason jobs. After filing for bankruptcy in 2011, Guy was forced to sell his three Super Bowl rings in 2011 for more than $96,000. The greatest punter of all time now runs kicking camps for aspiring high school and college kickers.