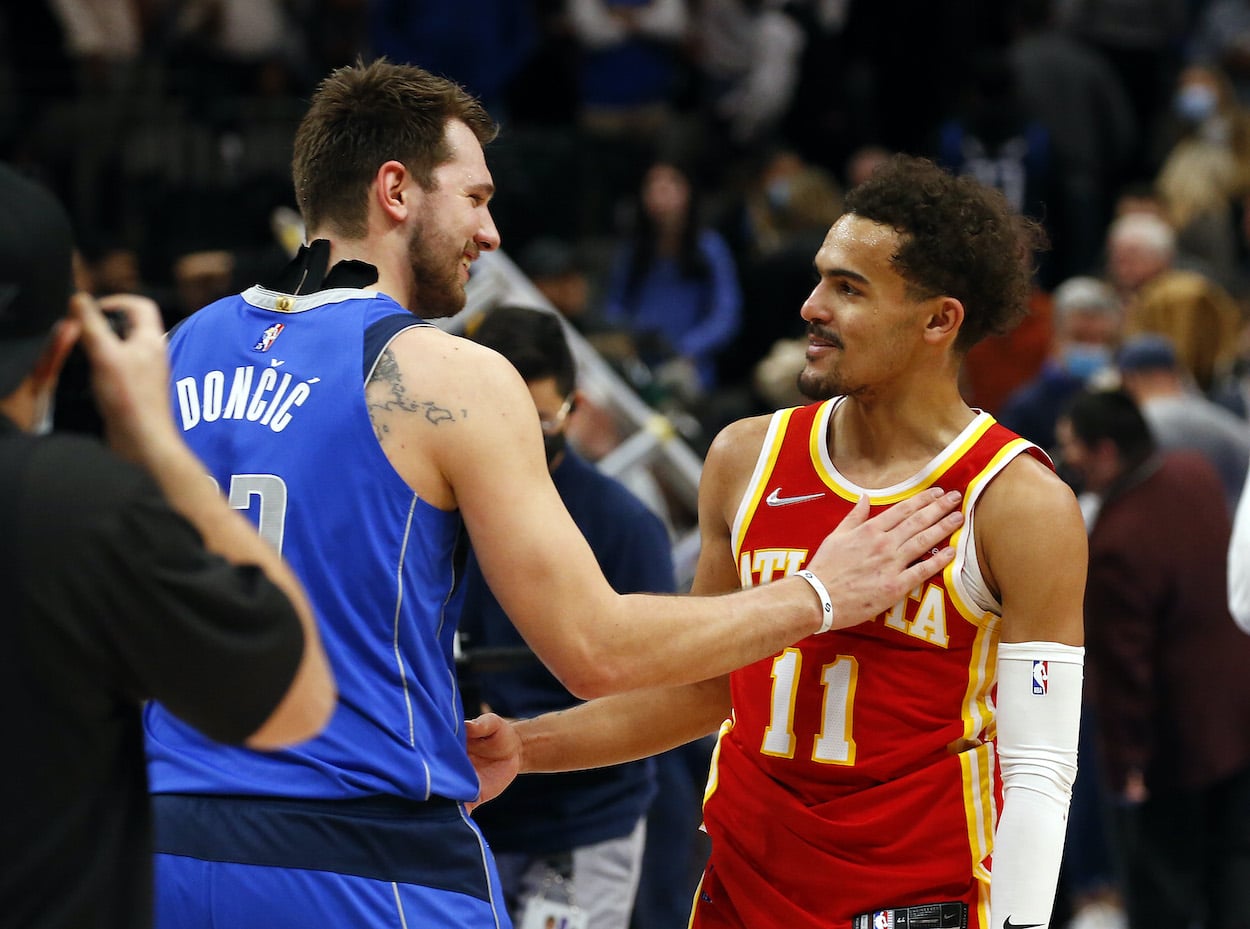 Re-Drafting the 2018 NBA Draft: Where Do Luka Doncic, Trae Young, and Robert Williams End Up?
Luka Doncic is the obvious No. 1 pick in our re-draft of the 2018 NBA Draft.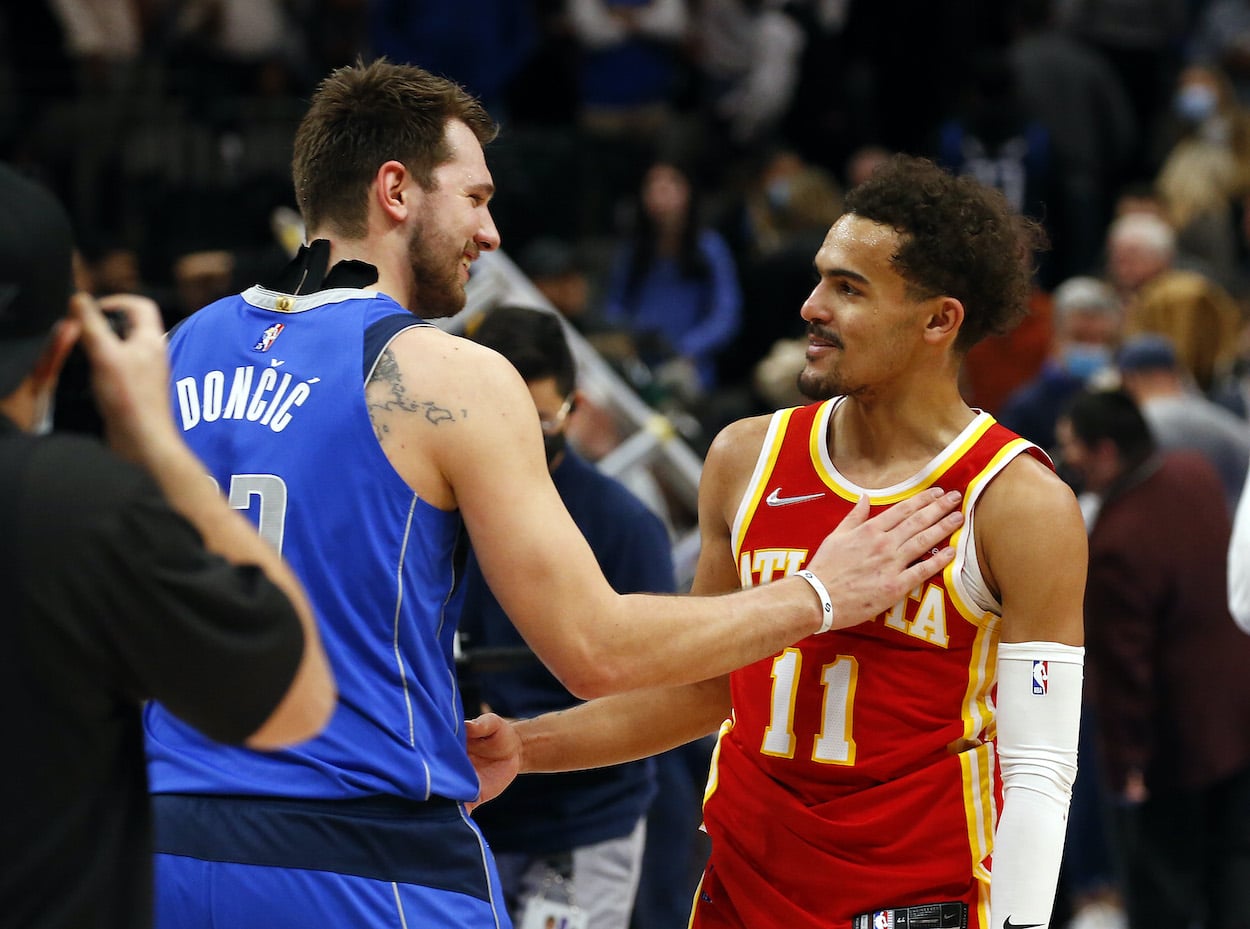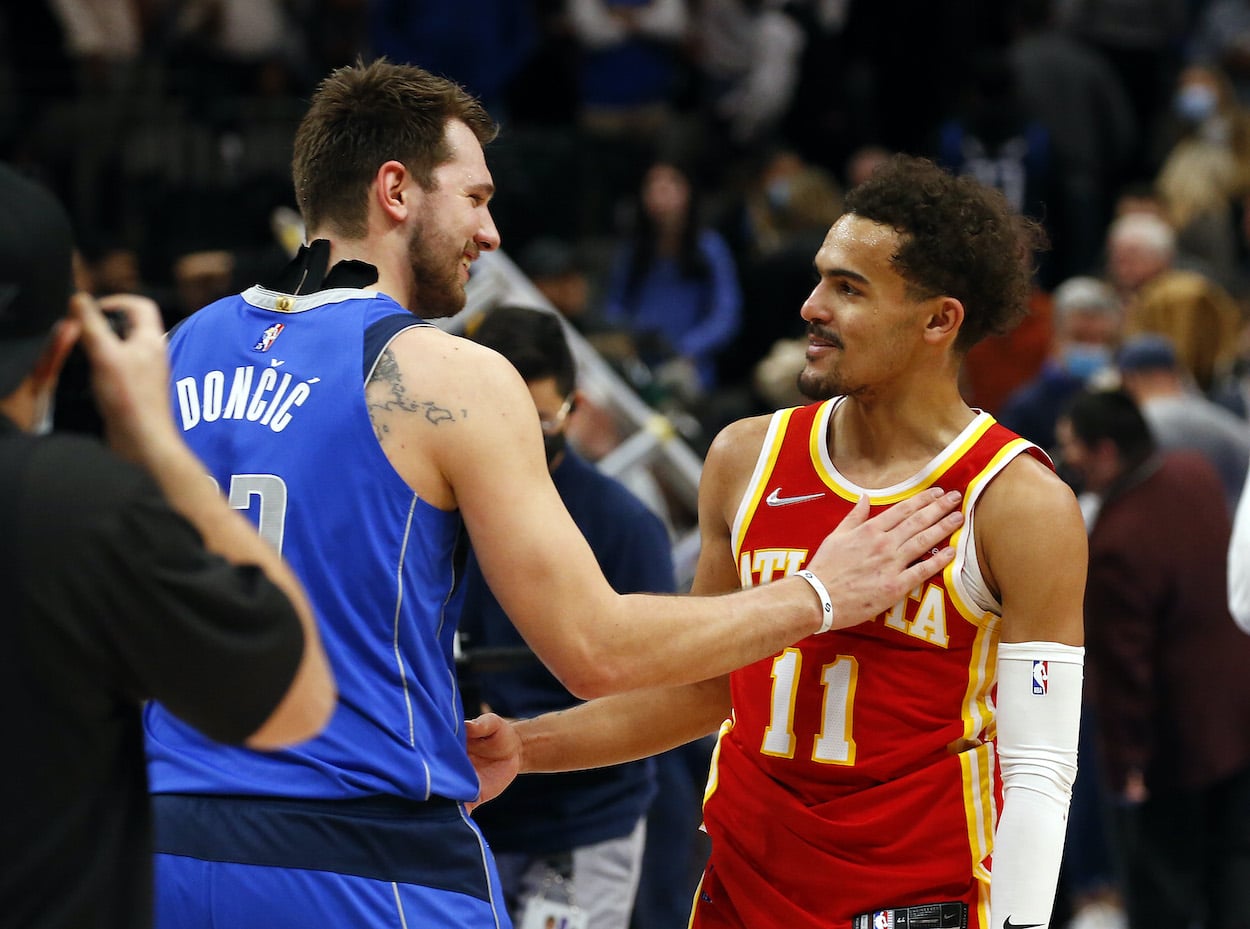 The 2018 NBA Draft class already has its fingerprints all over the current NBA landscape. Luka Doncic and Trae Young, who respectively went No. 3 and No. 5 overall four years ago, have quickly become two of the most dynamic guards in the entire league, while Jaren Jackson Jr., Mikal Bridges, and Robert Williams were All-Defensive Team selections this season.
As is the case for every draft, though, there were some glaring mistakes made along the way. So, let's revisit the 2018 NBA Draft and try to predict what teams would've done knowing what they know now.
Luka Doncic headlines the revised top 10 in the 2018 NBA Draft
1. Phoenix Suns: Luka Doncic
Original Pick: Deandre Ayton
2. Sacramento Kings: Trae Young
Original Pick: Marvin Bagley III
3. Atlanta Hawks: Shai Gilgeous-Alexander
Original Pick: Luka Doncic (traded to Dallas)
4. Memphis Grizzlies: Jaren Jackson Jr.
Original Pick: Jaren Jackson Jr.
5. Dallas Mavericks: Mikal Bridges
Original Pick: Trae Young (traded to Atlanta)
6. Orlando Magic: Deandre Ayton
Original Pick: Mo Bamba
7. Chicago Bulls: Collin Sexton
Original Pick: Wendell Carter Jr.
8. Cleveland Cavaliers: Robert Williams
Original Pick: Collin Sexton
9. New York Knicks: Miles Bridges
Original Pick: Kevin Knox
10. Philadelphia 76ers: Jalen Brunson
Original Pick: Mikal Bridges (traded to Phoenix)
Gary Trent Jr. and Duncan Robinson soar, Mo Bamba and Kevin Knox fall
11. Charlotte Hornets: Anfernee Simons
Original Pick: Shai Gilgeous-Alexander (traded to LAC)
12. Los Angeles Clippers: Gary Trent Jr.
Original Pick: Miles Bridges (traded to Charlotte)
13. Los Angeles Clippers: Michael Porter Jr.
Original Pick: Jerome Robinson
14. Denver Nuggets: Wendell Carter Jr.
Original Pick: Michael Porter Jr.
15. Washington Wizards: Kendrick Nunn
Original Pick: Troy Brown
16. Phoenix Suns: Mitchell Robinson
Original Pick: Zhaire Smith (traded to Philadelphia)
17. Milwaukee Bucks: Donte DiVincenzo
Original Pick: Donte DiVincenzo
18. San Antonio Spurs: Duncan Robinson
Original Pick: Lonnie Walker
19. Atlanta Hawks: De'Anthony Melton
Original Pick: Kevin Huerter
20. Minnesota Timberwolves: Lonnie Walker IV
Original Pick: Josh Okogie
21. Utah Jazz: Landry Shamet
Original Pick: Grayson Allen
22. Chicago Bulls: Devonte' Graham
Original Pick: Chandler Hutchison
23. Indiana Pacers: Grayson Allen
Original Pick: Aaron Holiday
24. Portland Trail Blazers: Kenrich Williams
Original Pick: Anfernee Simons
25. Los Angeles Lakers: Mo Bamba
Original Pick: Moe Wagner
26. Philadelphia 76ers: Josh Okogie
Original Pick: Landry Shamet
27. Boston Celtics: Bruce Brown
Original Pick: Robert Williams
28. Golden State Warriors: Shake Milton
Original Pick: Jacob Evans
29. Brooklyn Nets: Jarred Vanderbilt 
Original Pick: Dzanan Musa
30. Atlanta Hawks: Jae'Sean Tate
Original Pick: Omari Spellman
Like Sportscasting on Facebook. Follow us on Twitter @sportscasting19.