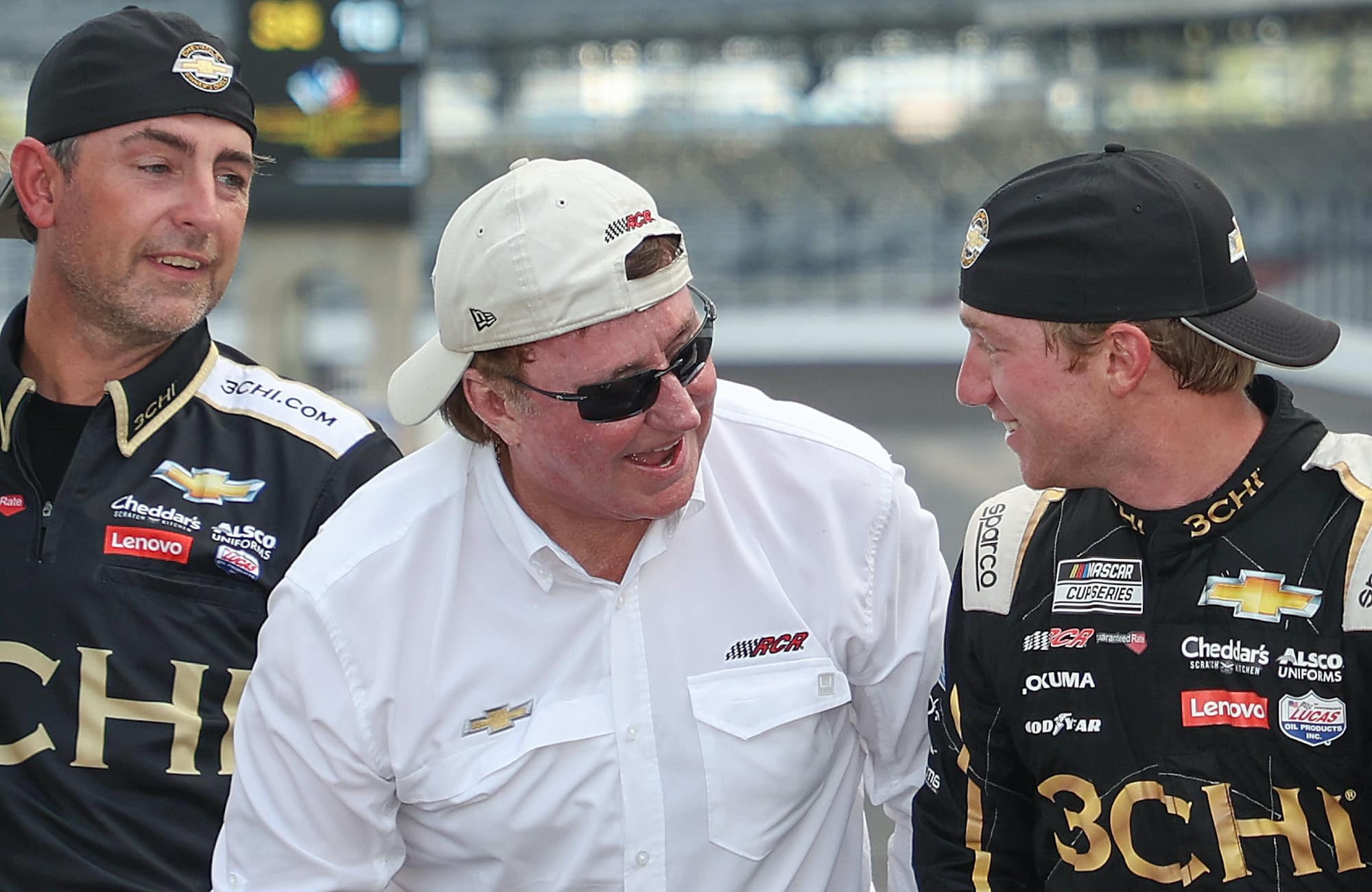 A Vindictive Richard Childress Gave Tyler Reddick a Dose of His Own Medicine Right Before the Kyle Busch Announcement
Richard Childress didn't hesitate in giving Tyler Reddick a dose of his own medicine this week just moments before the Kyle Busch announcement.
After months of speculation, Kyle Busch made it official this week at the NASCAR Hall of Fame when he joined Richard Childress on stage and announced that he would be driving the No. 8 car for RCR in 2023. There were handshakes and smiles all around. 
Interestingly, the cameras didn't show what happened an hour before the celebratory announcement. That's when the longtime owner pulled off a last-minute vindictive move with Tyler Reddick and gave the young driver a dose of his own medicine.  
Kyle Busch announces move to Richard Childress Racing in 2023
In the last month, it was universally accepted Kyle Busch's stint with Joe Gibbs Racing was ending after 15 years. The question was, where would he land? Late last week, it was reported that the two-time Cup Series champion would drive for RCR in 2023. 
On Tuesday, it became official. Busch and the Hall of Fame owner announced that the future Hall of Fame driver would be joining the team and driving the No. 8 car next year. 
While the announcement of Busch going to RCR was common knowledge, the news of him driving the No. 8 came somewhat as a surprise, considering Tyler Reddick has piloted that car since 2020, including his first two career Cup wins in it this year. 
Richard Childress informs Reddick of number change just before announcement
Childress giving Busch the No. 8 car makes sense, with Reddick leaving for 23XI Racing in 2024. What's most interesting about it all is not so much that Busch will be taking over the No. 8 car in 2023, but how the 76-year-old let his current driver know about it.
According to the Sports Business Journal's Adam Stern, Childress informed Reddick that he wouldn't be in the No. 8 car next season just an hour before the announcement. 
On the surface, that sounds like an unprofessional move or almost an oversight of sorts. It wasn't. It was intentional.  
Reddick gave RCR last-minute news on his departure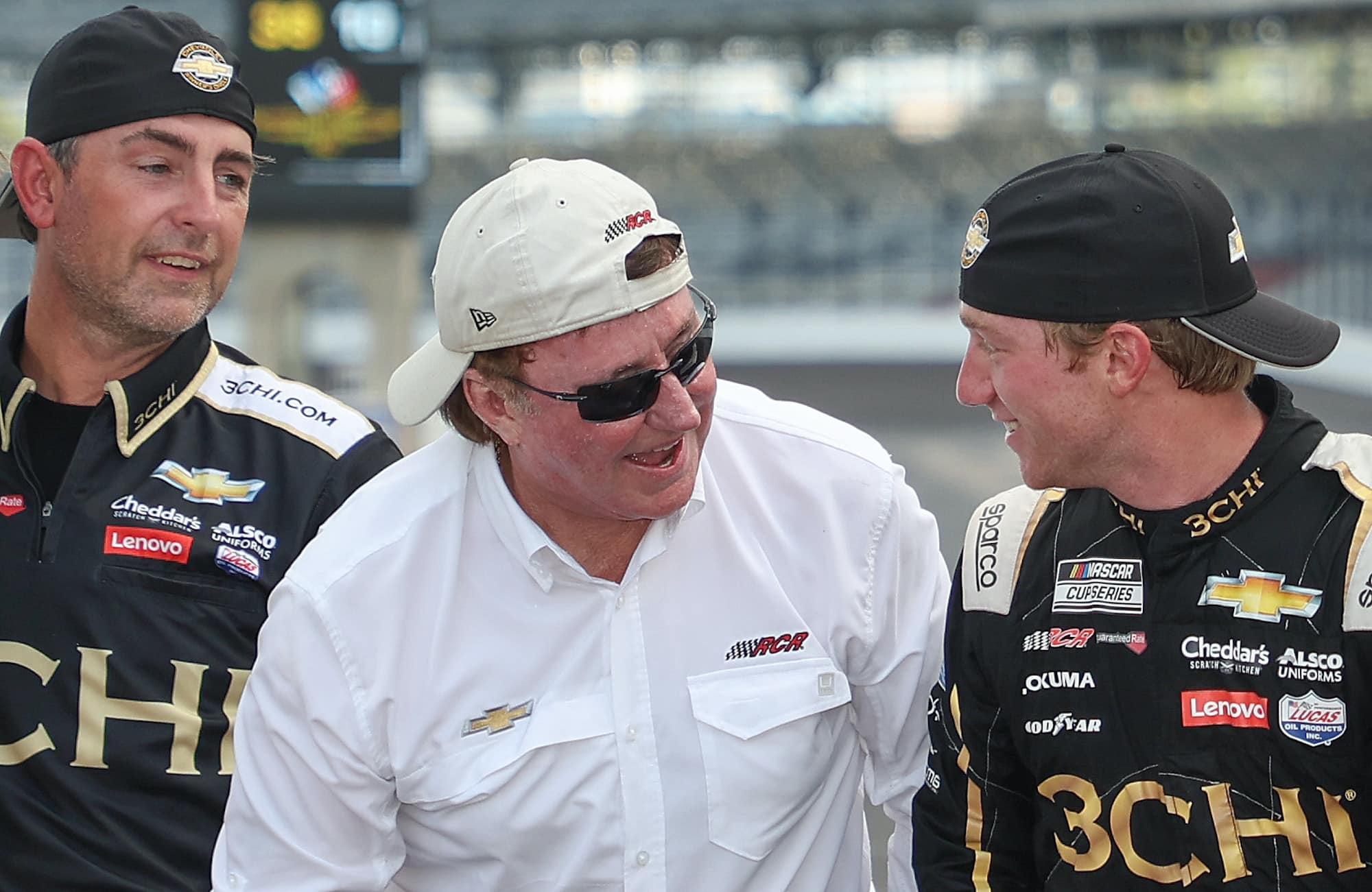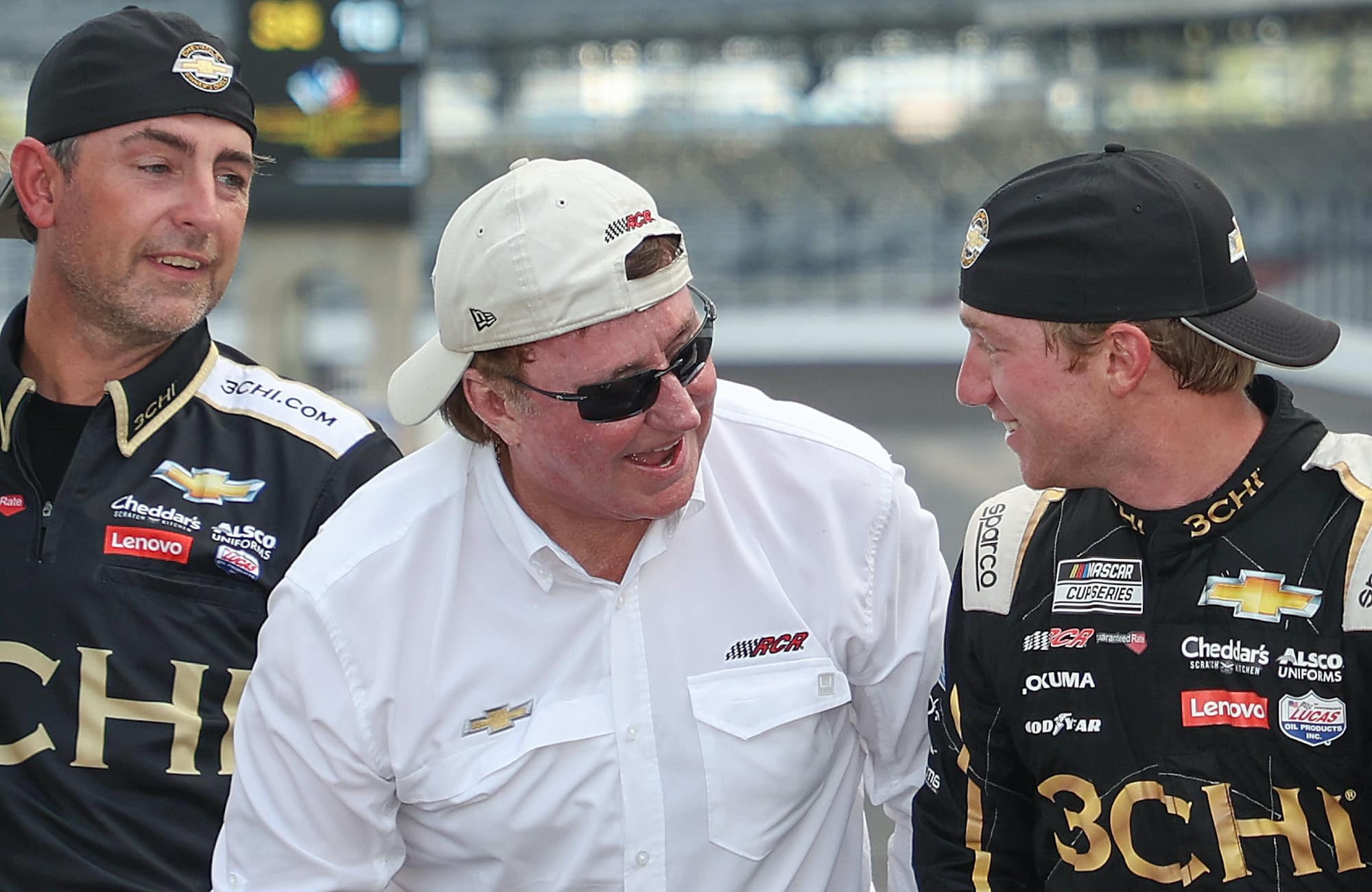 Richard Childress informing Tyler Reddick that he won't be in the No. 8 car next year just an hour before the Kyle Busch announcement should come as a surprise to no one, especially the driver. That's because back in mid-July, the 26-year-old did the same thing when he informed the team owner less than an hour before he made the official announcement with Denny Hamlin that he would be moving to 23XI Racing in 2024. 
The owner has made it clear how unhappy he was with that move on several occasions.
"The biggest surprise was when he came to us less than one hour before the announcement. I don't think it showed any respect for his race team or everyone who got him where he is," Childress told Fox' Bob Pockrass in late July. "Less than one hour before the announcement? A lot of stuff swirls around an 18-month announcement.
"The biggest thing is you should come to me respectfully and say, 'Hey, I've signed, I want to do something, how do you think we should make a joint announcement?' None of that happened. I'm not upset he's going wherever he's going. But the way it was handled was very unprofessional."
Childress didn't stop there. A few days after that interview, Reddick won at Indianapolis. In the postrace celebration, the owner didn't try to hide his frustration when asked about the pair's relationship.
"I worked with Kevin Harvick through his whole deal, and we made a joint announcement," he said. "He won four races that year and we almost won the championship. This one didn't happen like that." 
Reddick's announcement didn't happen like Harvick's did. But on Tuesday, Richard Childress did his best to make sure the news to his driver about Busch taking over the No. 8 car was handled the same "unprofessional" way and delivered at the last possible minute.
Like Sportscasting on Facebook. Follow us on Twitter @sportscasting19 and subscribe to our YouTube channel.