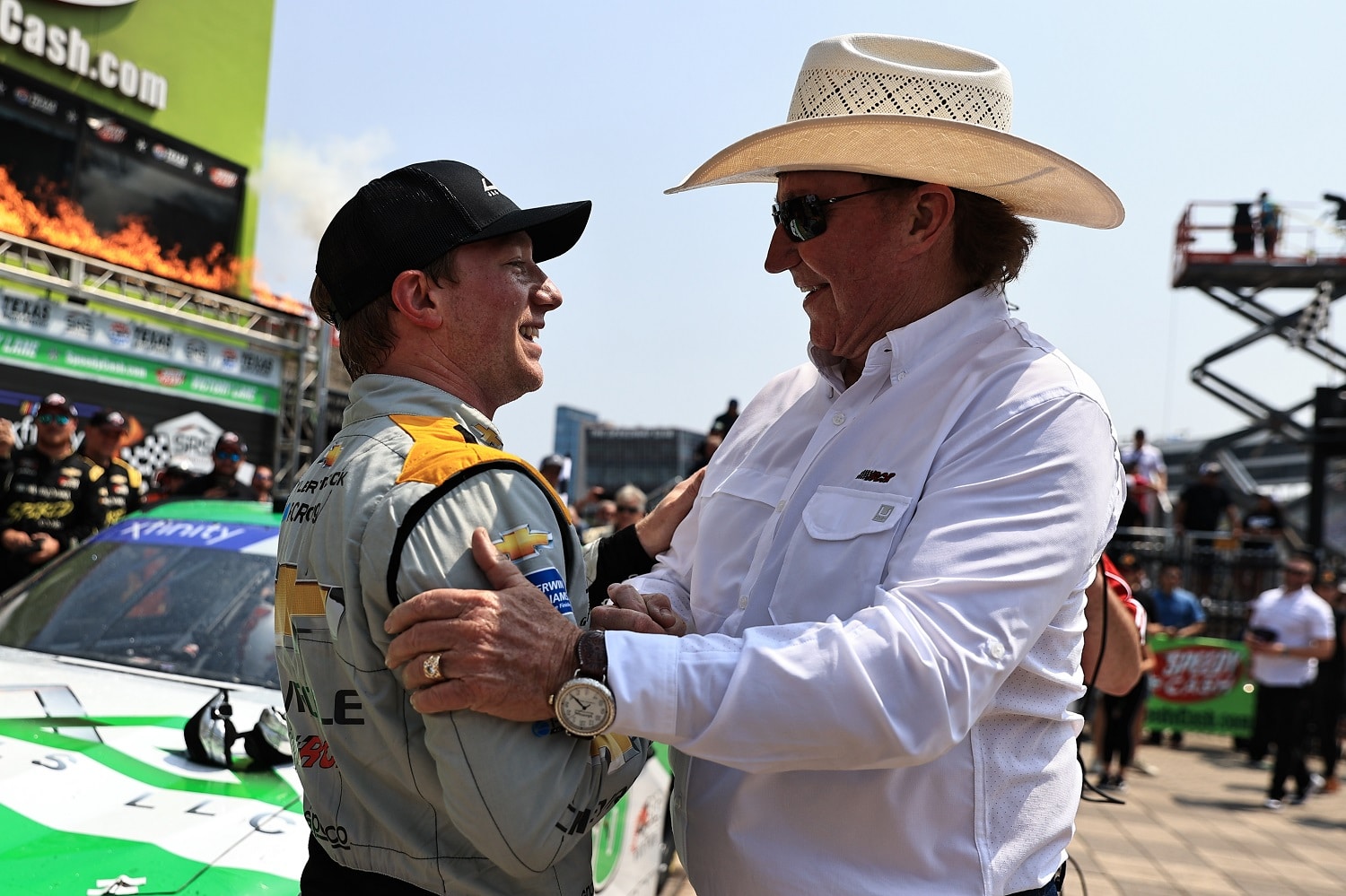 Richard Childress Needs to Move Past His Anger Over Tyler Reddick's Defection
Richard Childress is upset about Tyler Reddick's decision to leave, but the owner needs to maintain his focus.
It's a close call, but leaving Richard Childress Racing for 23XI Racing is a net negative for Tyler Reddick in terms of competitiveness. It's not as though RCR is elite, but 23XI is still building, and its best driver is on sick leave on his way to retirement this year or next.
Committing to hiring and training its own NASCAR pit crews beginning next season is a start, but 23XI will need time to catch up in the areas of engineers and shop staff. And with just two Cup Series organizations, Toyota has less data to share.
On the other hand, Reddick surely signed for a lot more money.
What's indisputable at this point is that Reddick's first day on the clock with Michael Jordan and Denny Hamlin will be more comfortable for him than any of the next 450 or so with Richard Childress. The relationship between Childress and Reddick is so toxic that it's unimaginable that they'll make it through the remainder of this season and next together before the driver's scheduled start at 23XI.
However, they may be stuck with each other until the end, so Childress needs to get over his anger and focus on what's best for an organization with a spotty record for capturing checkered flags in the post-Dale Earnhardt era.
Richard Childress reportedly remains furious with Tyler Reddick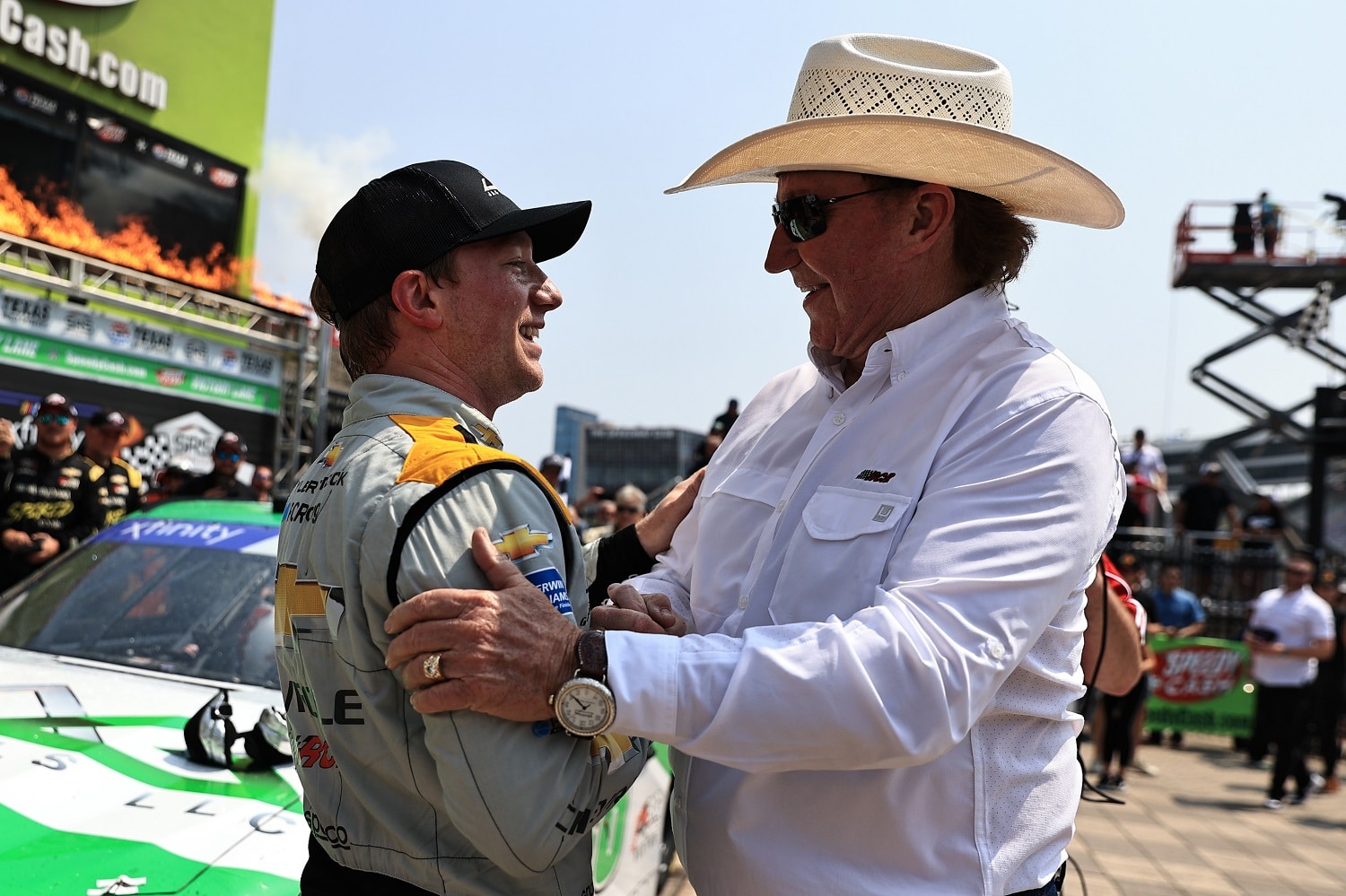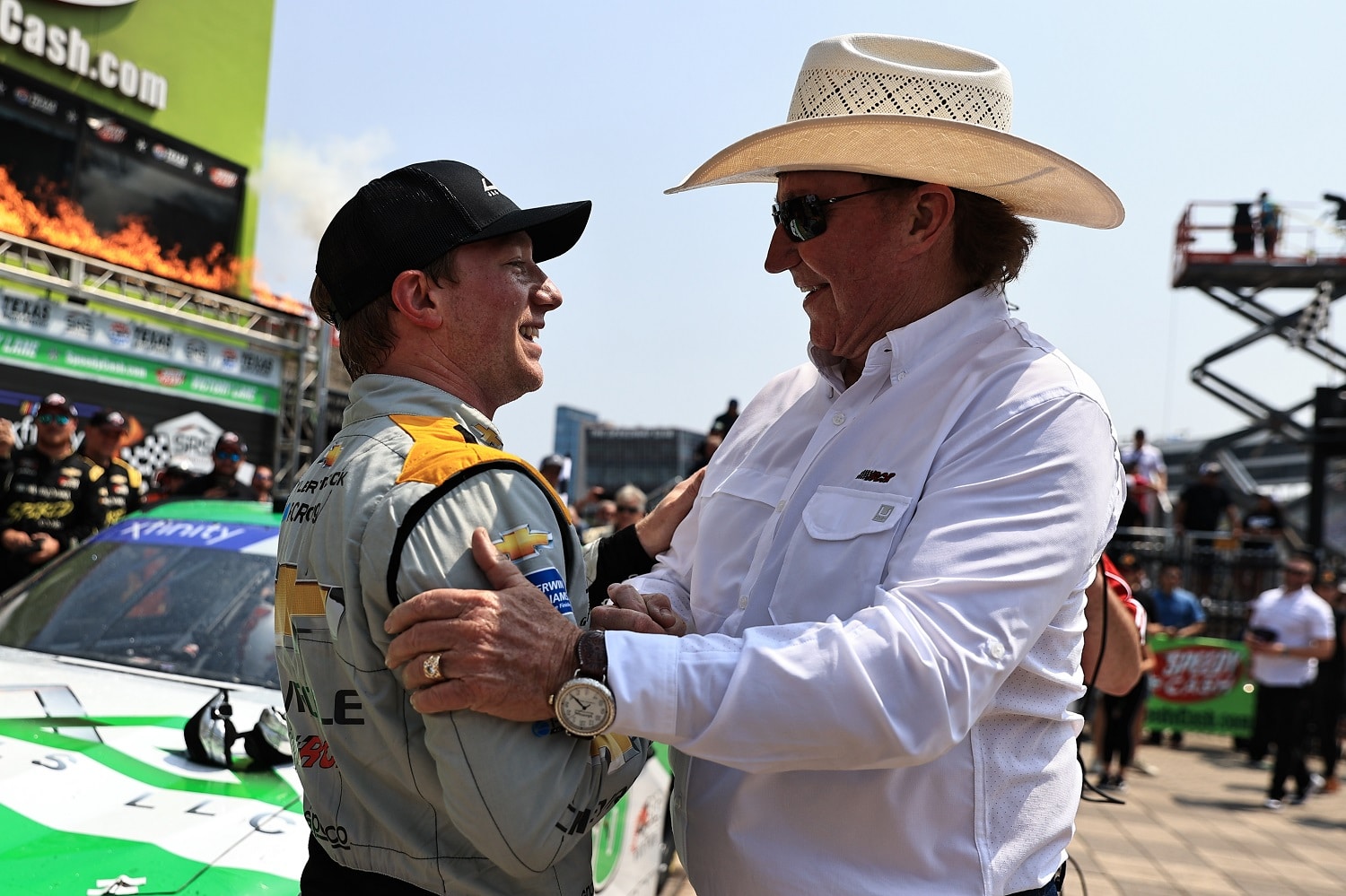 Tyler Reddick caught everyone off guard on July 12 with the announcement that he would leave Richard Childress Racing after the 2023 season to drive for 23XI Racing. Childress had nearly no notice before the decision became public knowledge.
It left Childress with a season and a half with a lame-duck driver, and the owner needs the driver more than Reddick needs RCR; it might mean slumming for a season with a lower-echelon team, but just about any team with a hole in its lineup would settle for one year with Reddick if 23XI can't absorb him into the lineup in 2023.
Autoweek reported last week that Childress is still fuming, citing an RCR insider who labeled the owner as "furious."
Childress holds the cards because Reddick is under contract, but it's not a no-lose situation for him. He can move on from Reddick this offseason, but that requires eating the last year of the contract and landing a solid replacement.
RCR built its reputation on Dale Earnhardt's success
Richard Childress was his team's original full-time driver in 1976 before giving way to Dale Earnhardt and Ricky Rudd. Earnhardt became the full-time driver of the No. 3 Chevy in 1984 and won six of his seven NASCAR Cup Series championships at RCR, the last coming in 1994.
In 2001, Kevin Harvick joined the team as the replacement after Earnhardt died at the end of the Daytona 500, and he went on to ninth place in the season standings. In two decades since, there have been zero championships, though Ryan Newman finished second in 2014 and Harvick has finished third a bunch of times.
With two victories this season, Tyler Reddick is the first RCR driver since Harvick in 2013 to triumph more than once in a year. That was unimaginable in the Earnhardt era.
Reddick and Austin Dillon, the owner's grandson, form the RCR Cup Series team for now. No driver needing a Cup Series ride would turn down RCR, but probably not until they had exhausted possibilities with Stewart-Haas Racing, Joe Gibbs Racing, or anyone else with a potential vacancy.
Reddick's on the rise, and Childress is likely to get more wins and points out of him in the next 47 races than with anyone who'll be on the free-agent market in November.
That means more money for the team, so Childress needs to get past his anger.
All stats courtesy of Racing Reference.
Like Sportscasting on Facebook. Follow us on Twitter @sportscasting19 and subscribe to our YouTube channel.
Got a question or observation about racing? Sportscasting's John Moriello does a mailbag column each Friday. Write to him at [email protected].